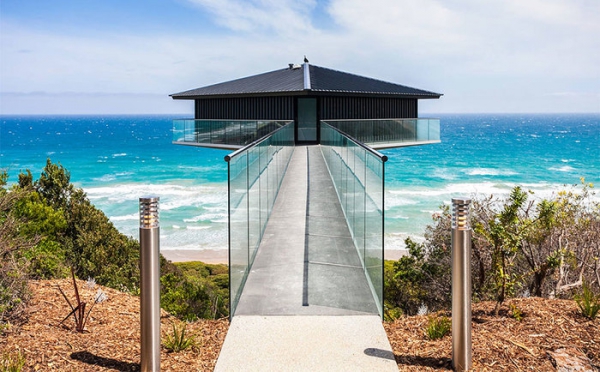 Futuristic home design visions tend to be loud, metallic and sharp, which is why the poise, warmth and understated elegance of this beach house rental is both – enthralling and inspiring. Hovering safely above the roars and surf of the Bass strait, the Pole House glides across the horizon as it shifts and morphs through the day. Australian Firm F2 Architecture creates a built icon with this floating house, suspending it 40 meters over Newhaven Beach in Victoria.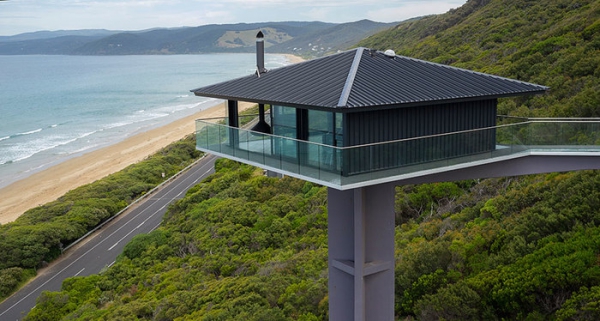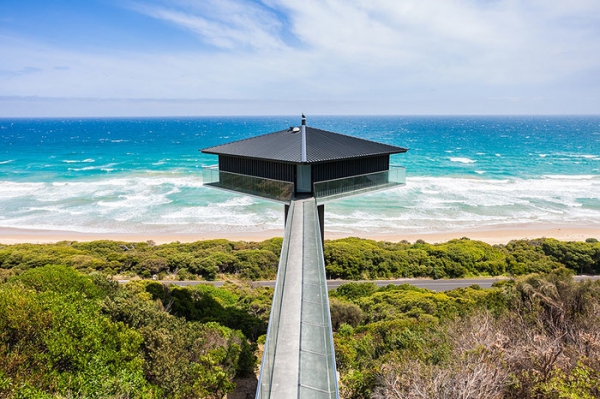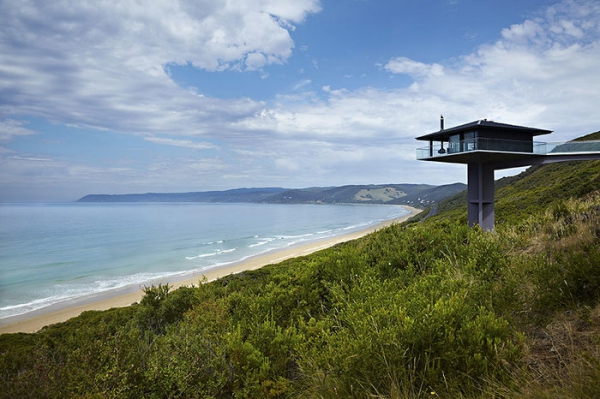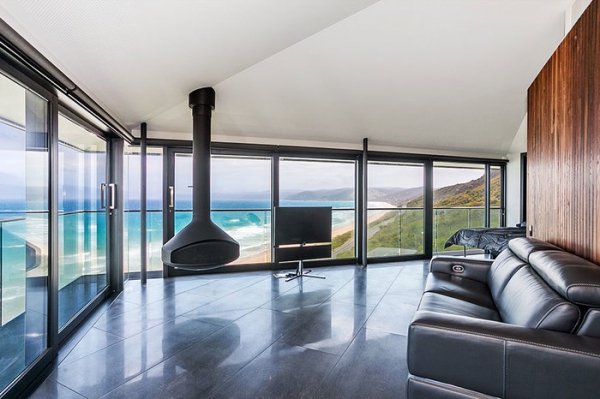 The Pole House is unmistakably rooted in contemporary architectural and aesthetic sensibilities, articulated by the crispest and most minimalist of brush strokes. Its deep rich black profile sits elegantly against the bold spectrum of color that its surrounding indulges in. The transparency of its built fabric permits the panoramic vistas to inform and uplift the proceedings indoors, creating lofty dialogues between man and nature.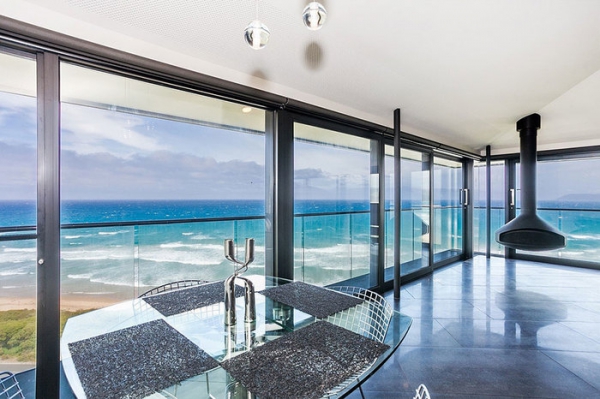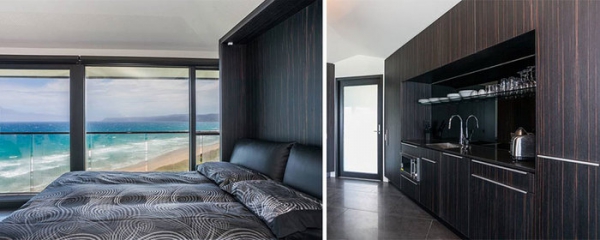 The interiors are plush and modernly decadent; black extends indoors to add oomph and depth to the surfaces and furnishings, tastefully contrasting with the textures and grain of natural wood. Oriented outwards, the floating house is well appointed and promises a gorgeous time – in solitude or with friends. Add to that the stunning views of the beach and Great Ocean Road below, and you have the ideal holiday address in southern Australia.
This luxury beach home comes with a cool price tag of AUD440 to AUD1,220 per night.