Being environmentally friendly does not mean that a home cannot be a shining example of comfort and modern luxury. Set in the idyllic countryside of Gothenburg, Sweden, self-sustained gardening space and the convenience of a modern eco home come together in a beautiful, unique glass and wood greenhouse home.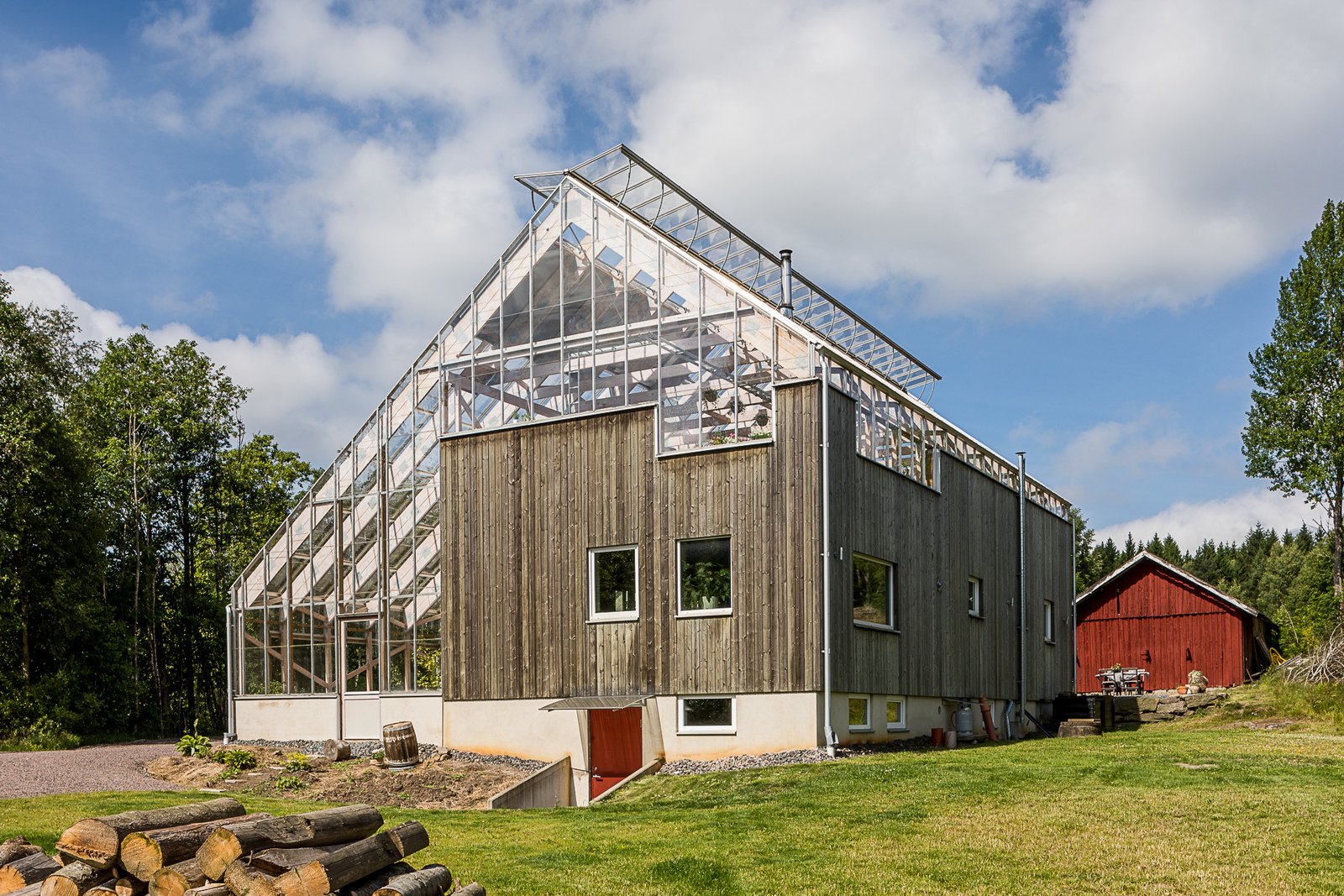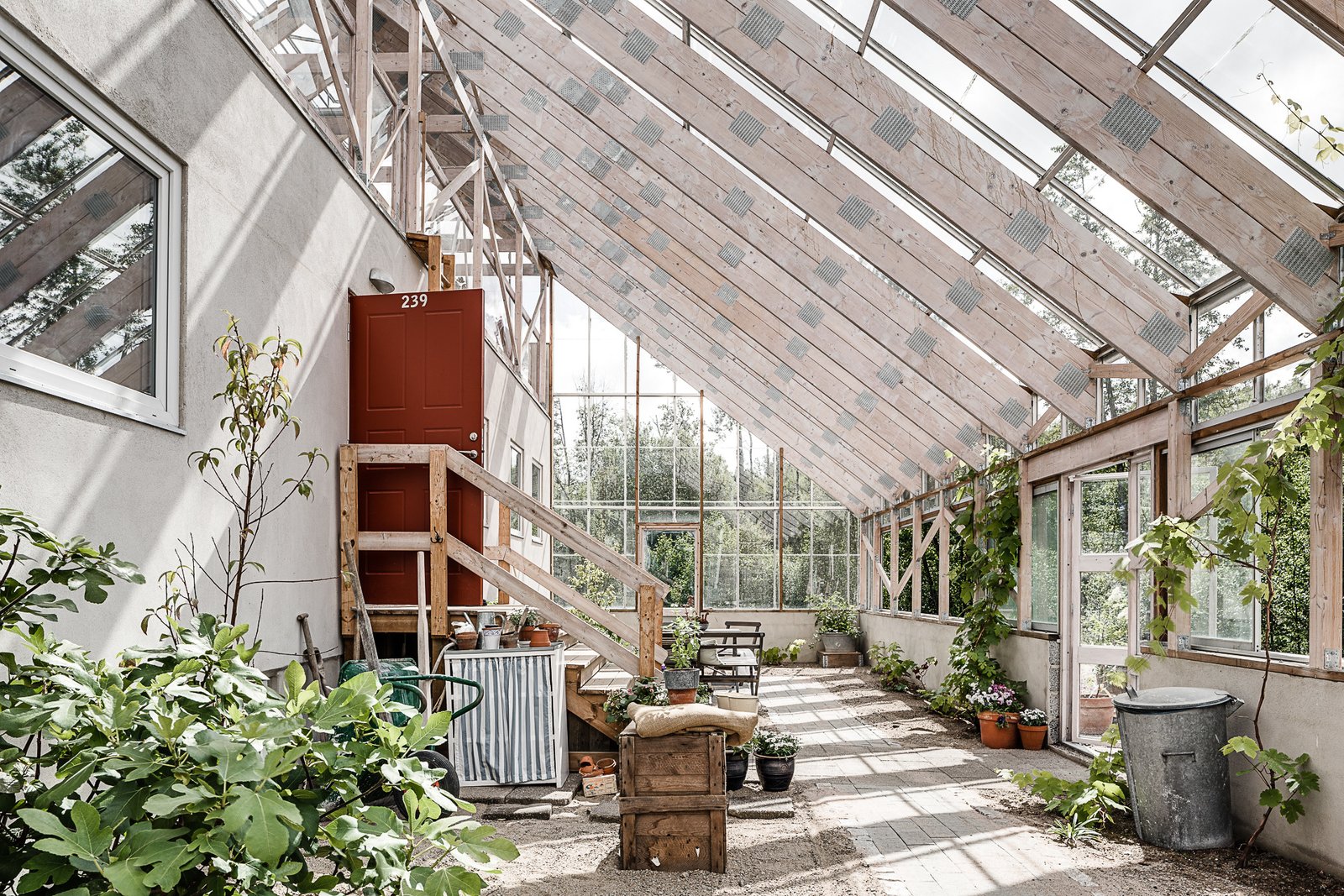 This solar-powered house features everything a family needs: kitchen, bathrooms, three bedrooms, and more, with white walls and polished concrete floors through the living areas. Decorated in the crisp, elegant lines of Scandinavian chic, the home fairly glows from the sheer number of windows that invite in light. An open and inviting design means that residents have more than enough space for entertaining friends and family, without losing the comfort and coziness of a warm private sanctuary.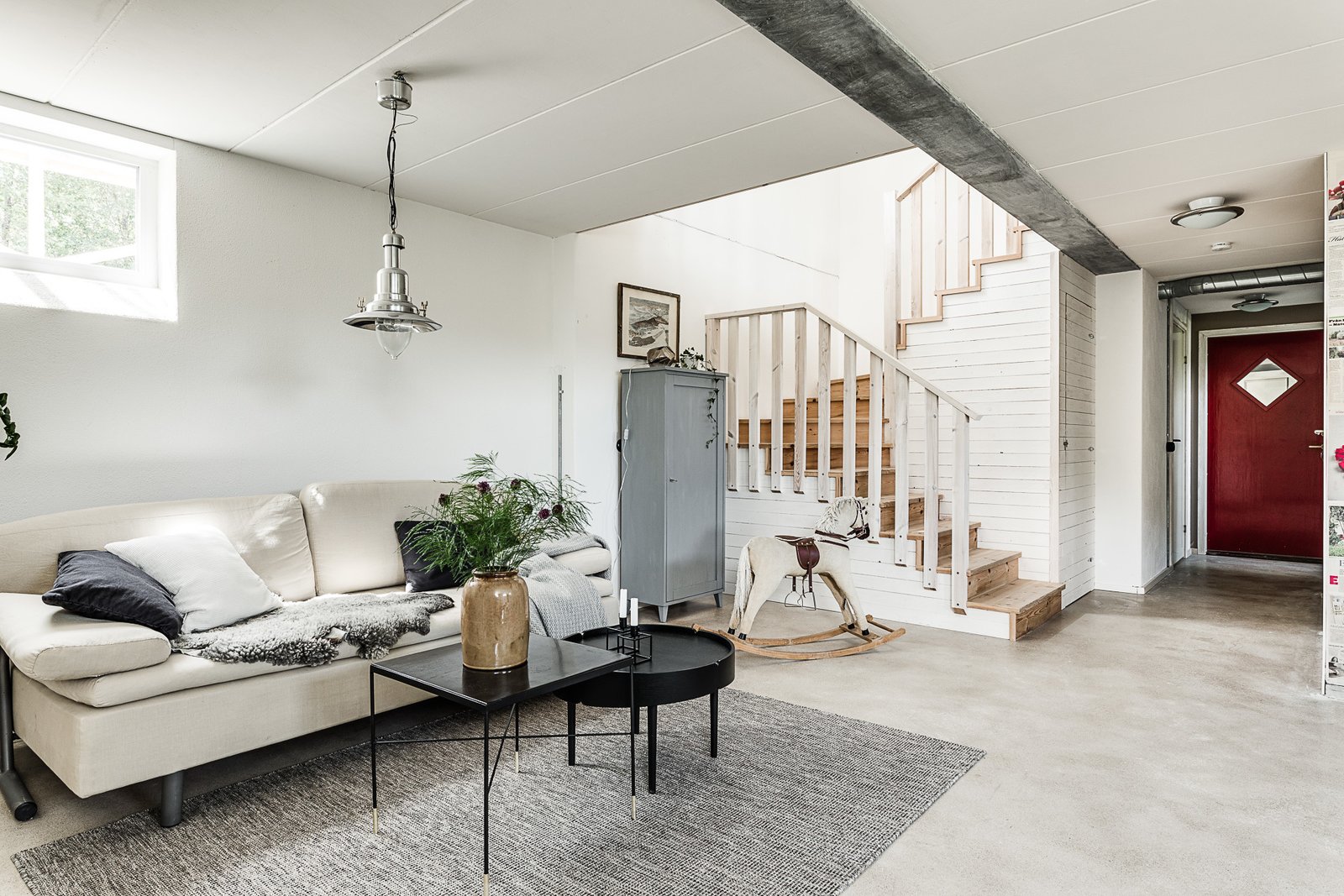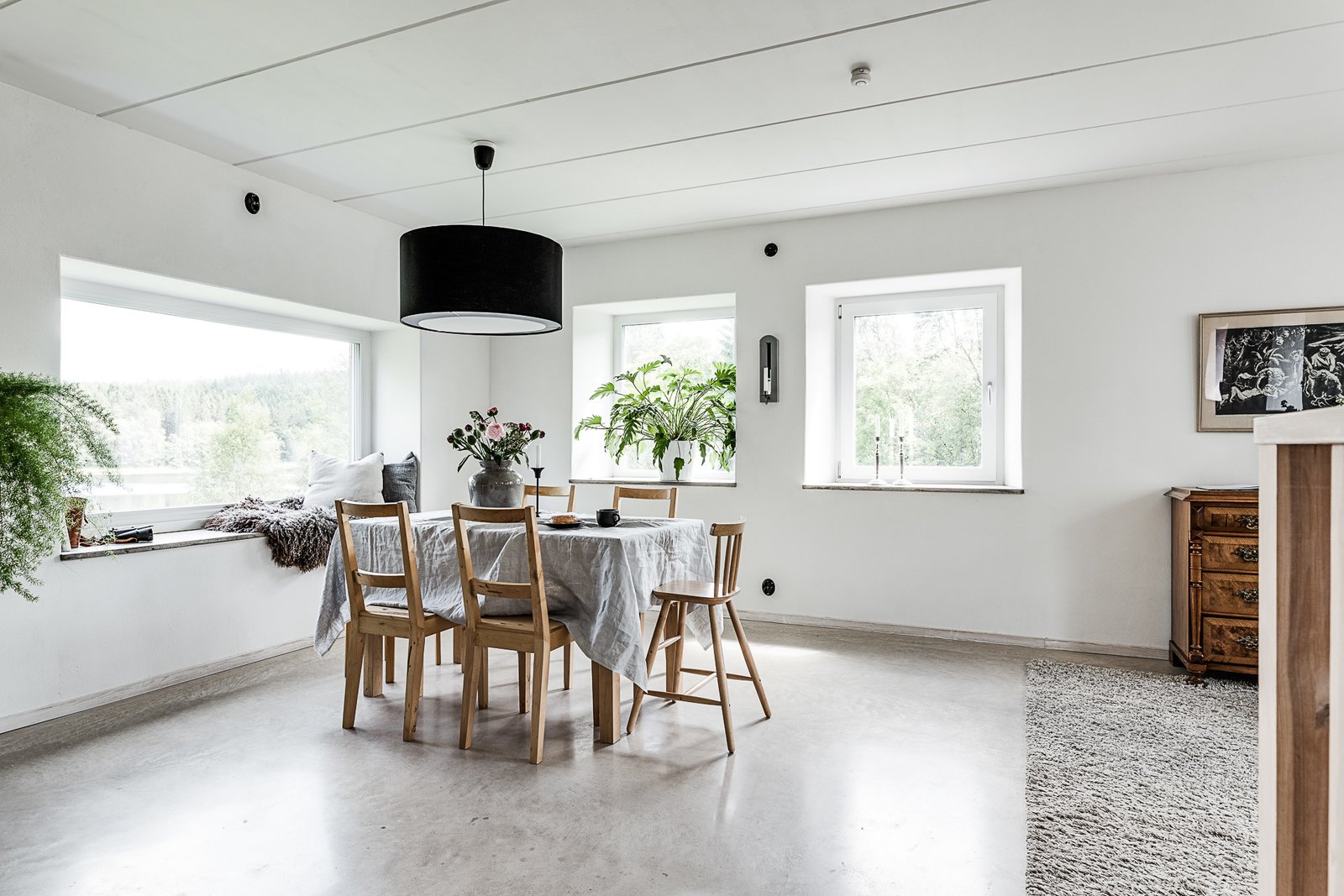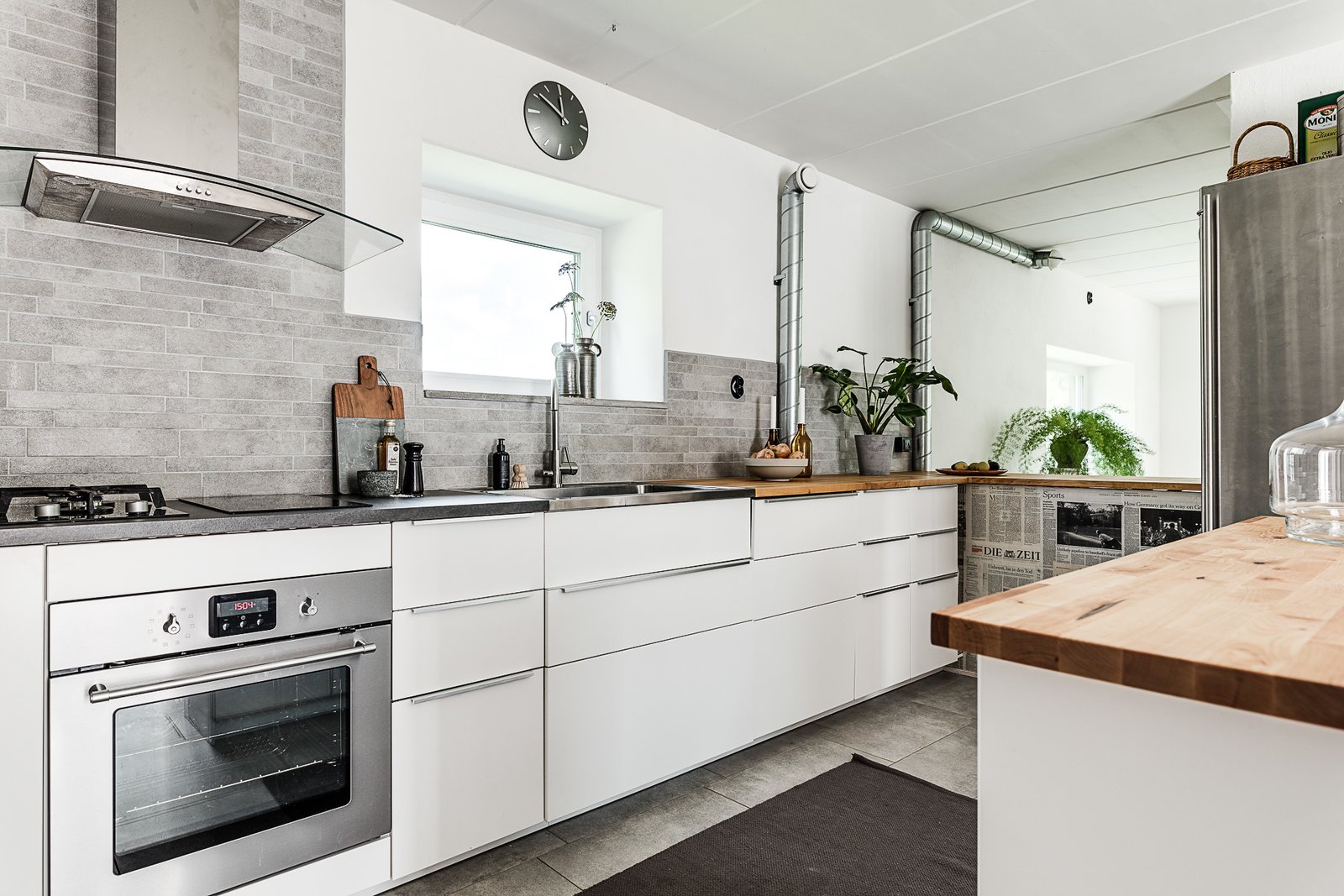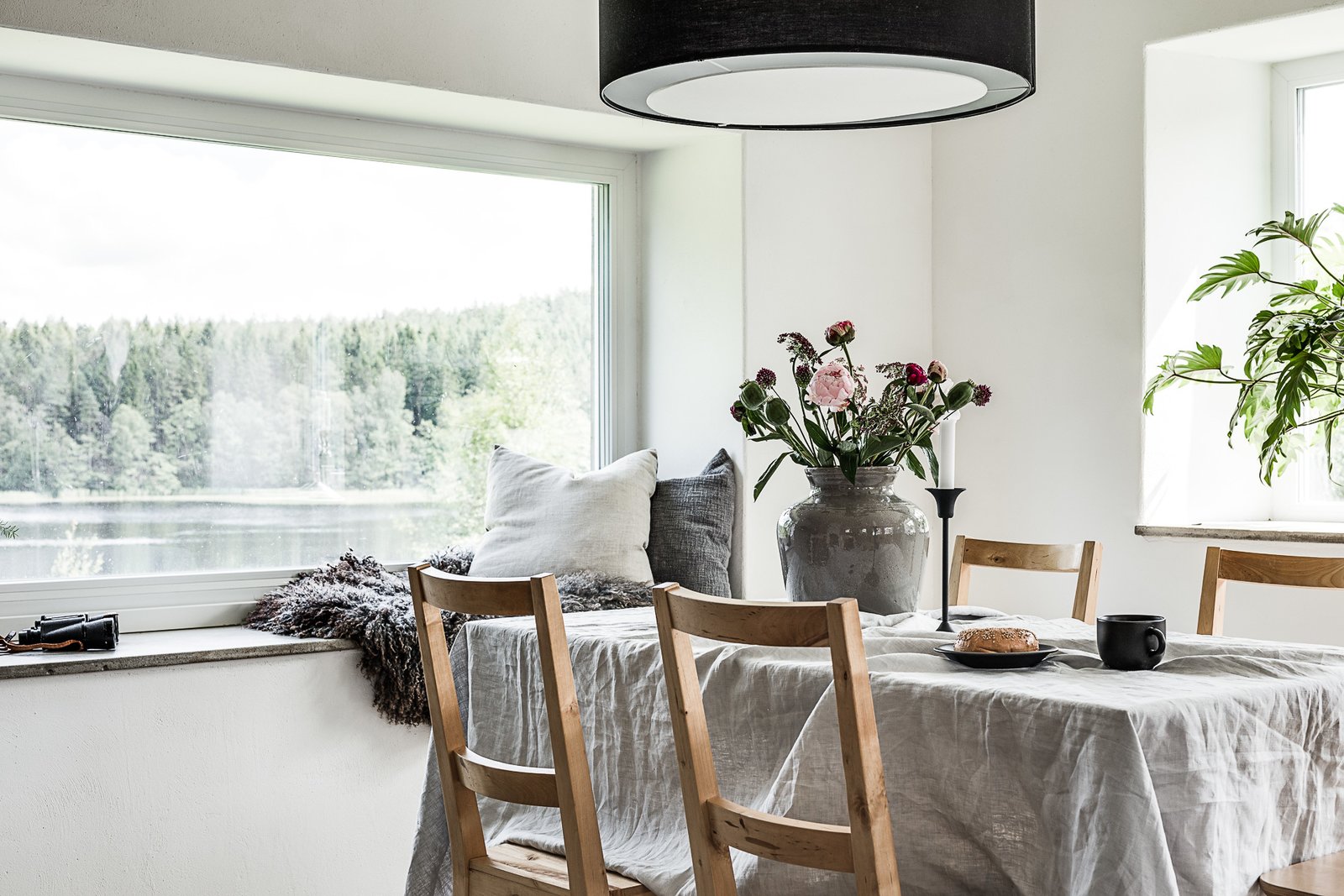 The attached greenhouse has been carefully crafted with exposed wooden beams and floor-to-ceiling glass panels. Light has no difficulty reaching every inch of the greenhouse, providing for ample illumination for home-grown fruits, vegetables, flowers and more.
The attic, if such a beautiful space can be called by such a term, is also fully ensconced by glass, turning it into an excellent location to watch the rain alone in self-sustained comfort or entertain visitors under the sprawling, star-filled night sky.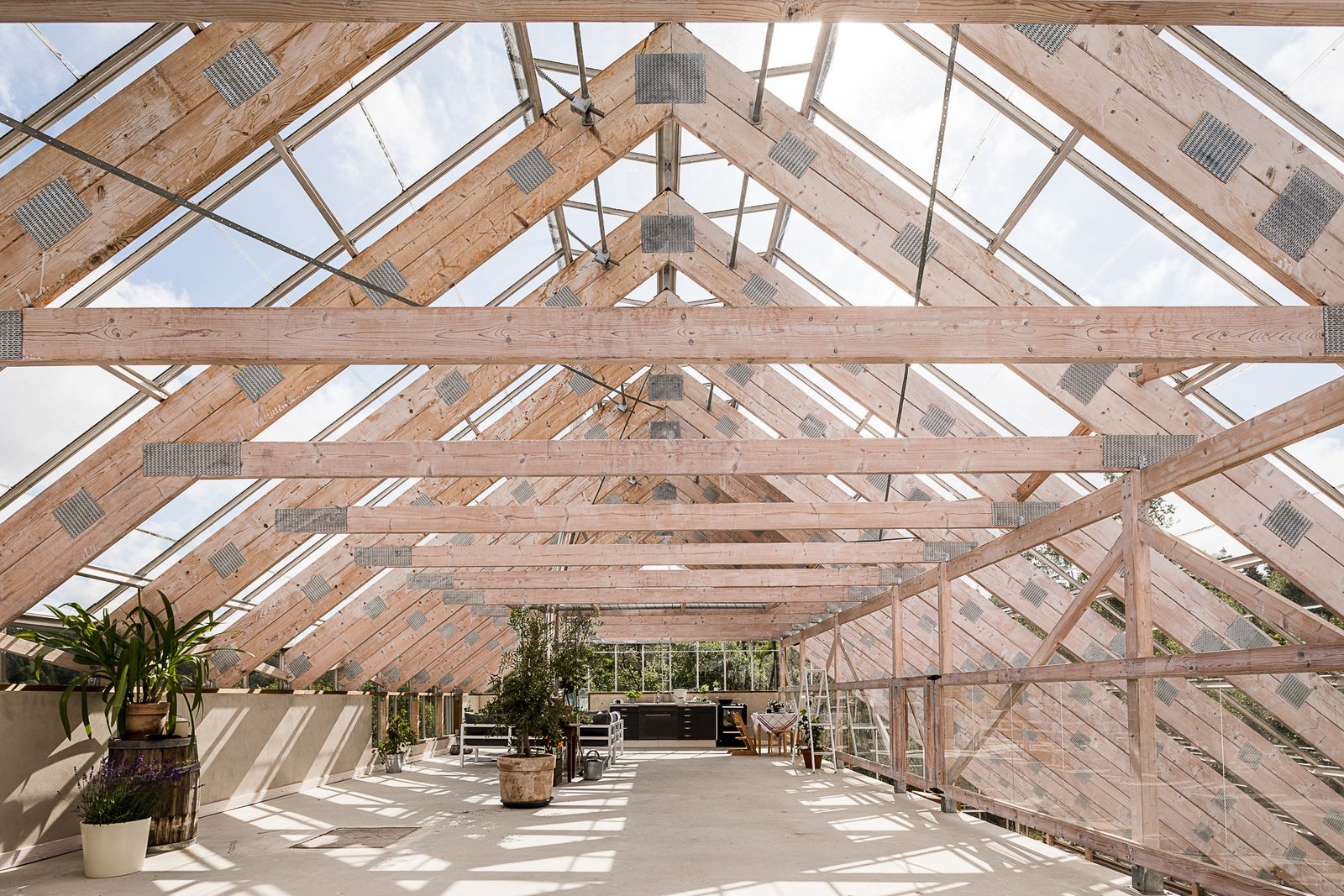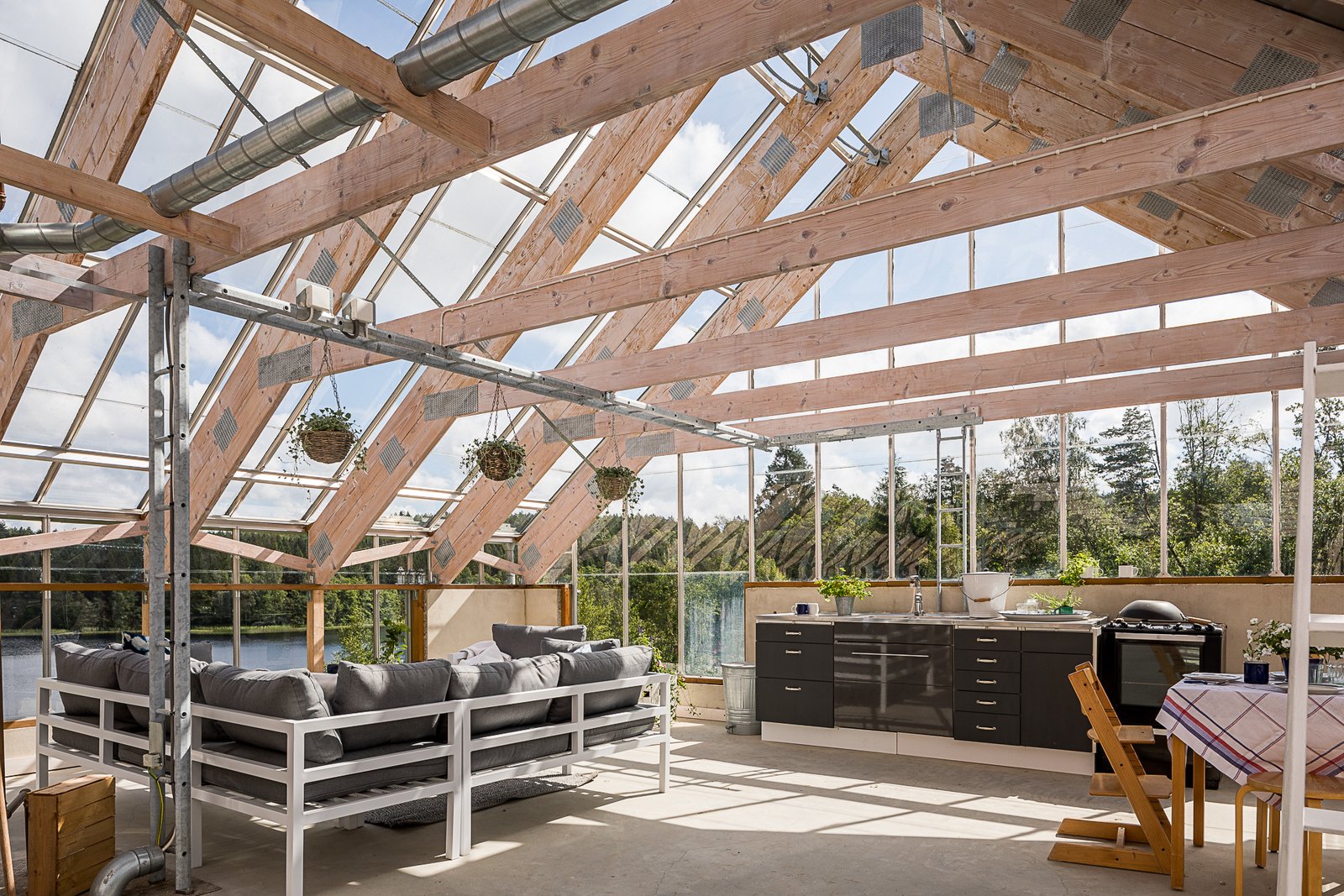 The lush green vista, filled by the sprawling life of a living forest and a peaceful lake, remains forever within reach of this lovely greenhouse home. The striking glass features are functional in more than simple ways. The greenhouse portion and the attic space provide insulation against the chills of winter while also reducing energy costs throughout the year. What more could anyone ask for in an environmentally friendly house?
The A-frame home designed by Eklund Stockholm New York is unique and simply perfect for those seeking an eco-friendly sanctuary that goes above and beyond normal and every day.