When you see structures built in nature such as this, your first thought is "unnatural". But the concrete architecture of the Panorama House couldn't be more natural. The rectangular home is nothing more than a shell that sits upon the plains of Gangapur Dam in Nasik, India. Designer, Anjay Sonjar knew that this home had to respect its beautiful surroundings while still providing the modern look and feel the home owner wanted.
The 4305 square feet / 400 square meters home is long and narrow, while propped up on a platform to maximize the stunning view of the plains. An uninterrupted panoramic view is available from the completely open sides and floor to ceiling windows, creating this amazing architecture.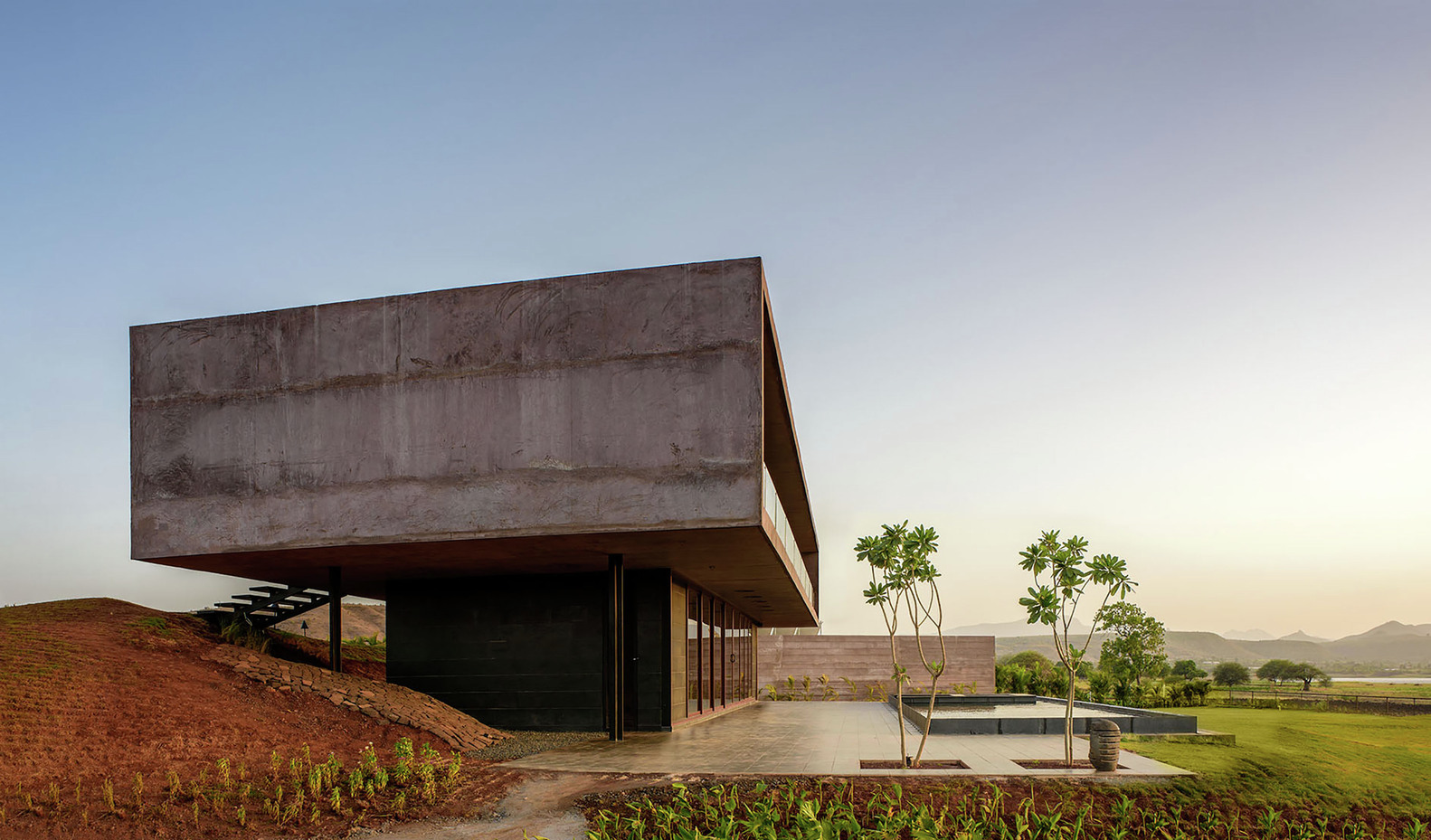 The color of the materials such as wood, steel beams, and the concrete slab floor are matched as best to the natural color of the surrounding soil. Consisting of two main floors, the home holds everything you may possibly need with the bedrooms and quiet areas on the lower level.
The interior design is kept to a minimum, using natural woods and custom pieces to fill the rooms. Low siting furniture and plain colors of white and brown are mostly used, with a slight pop of color in a blue rug and orange pillows.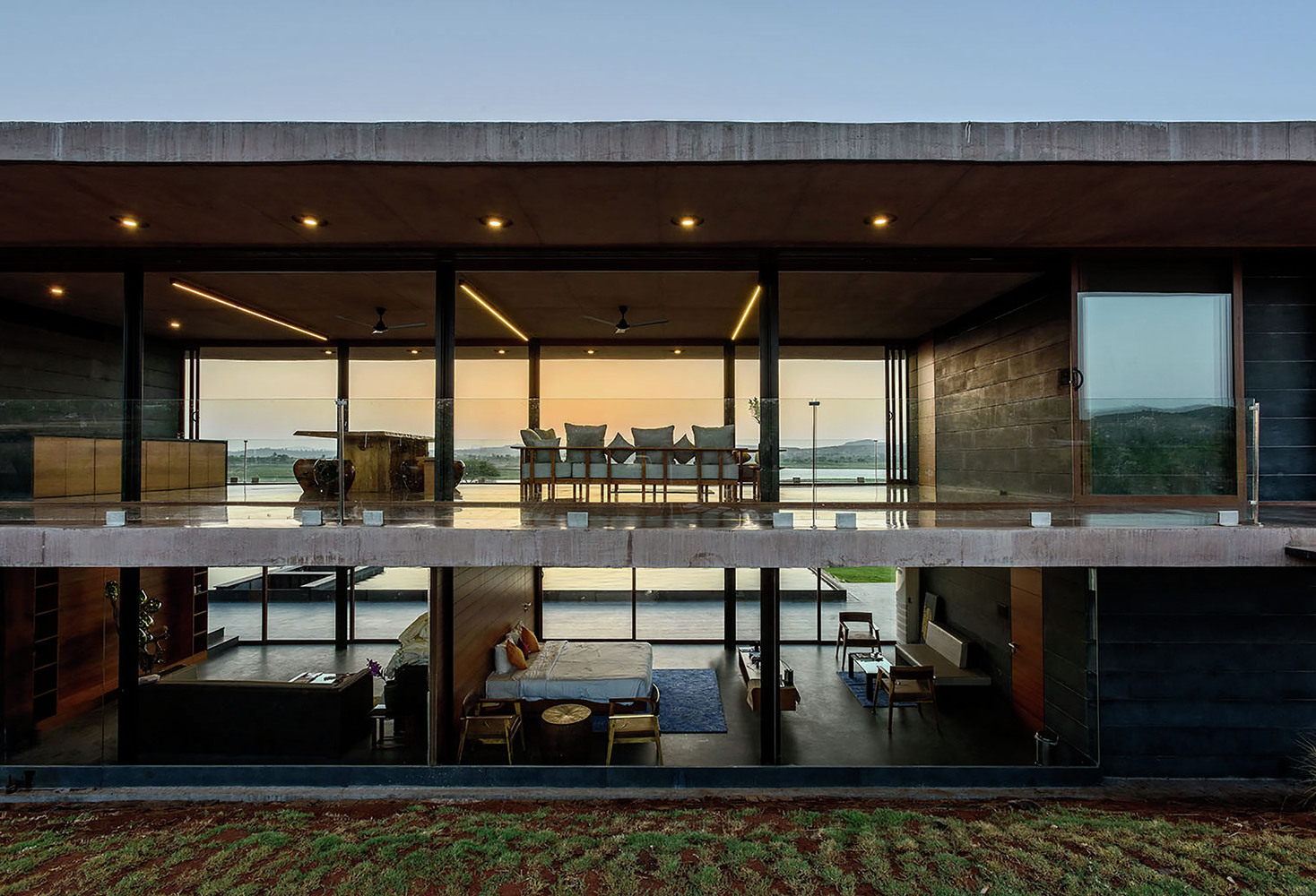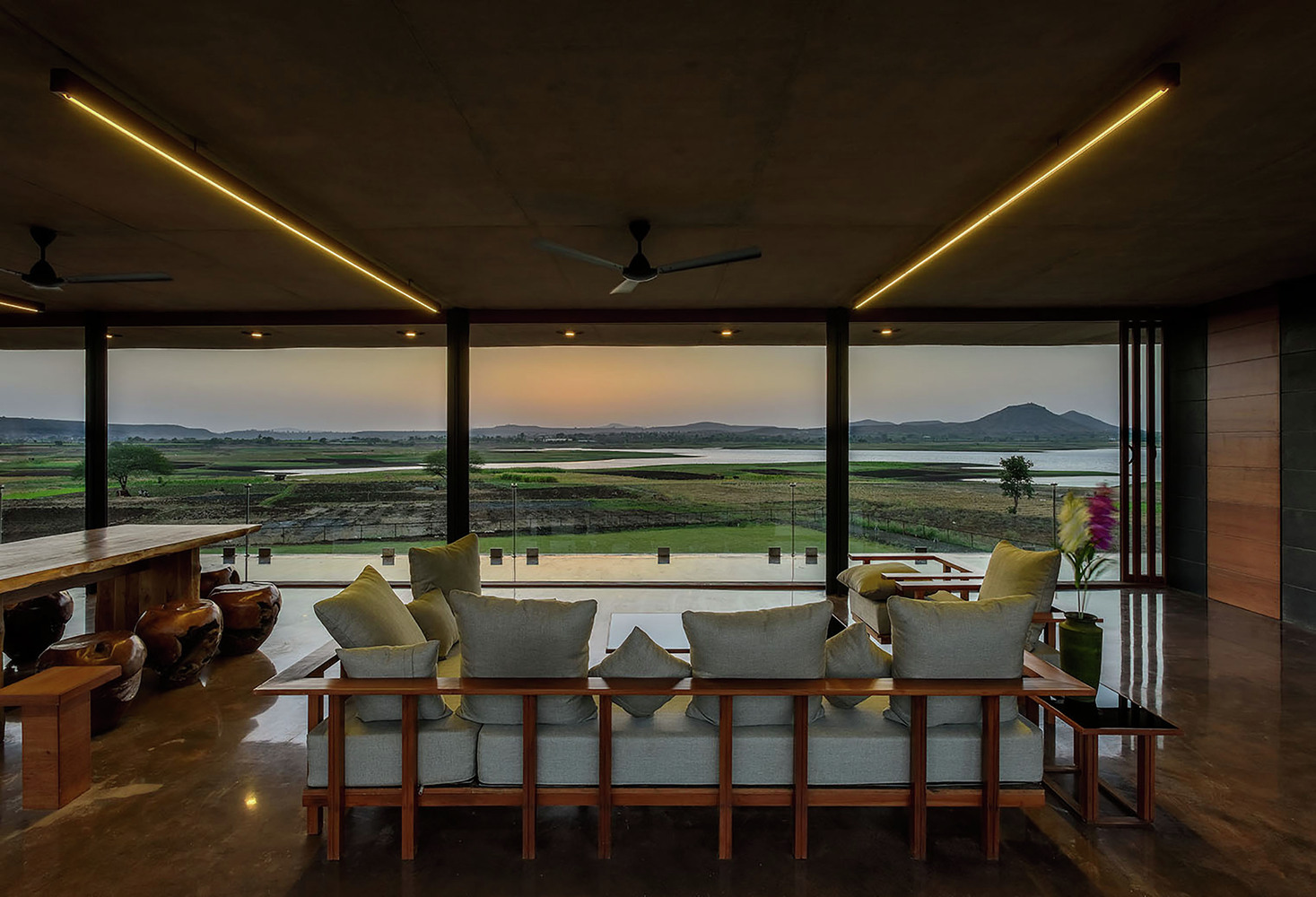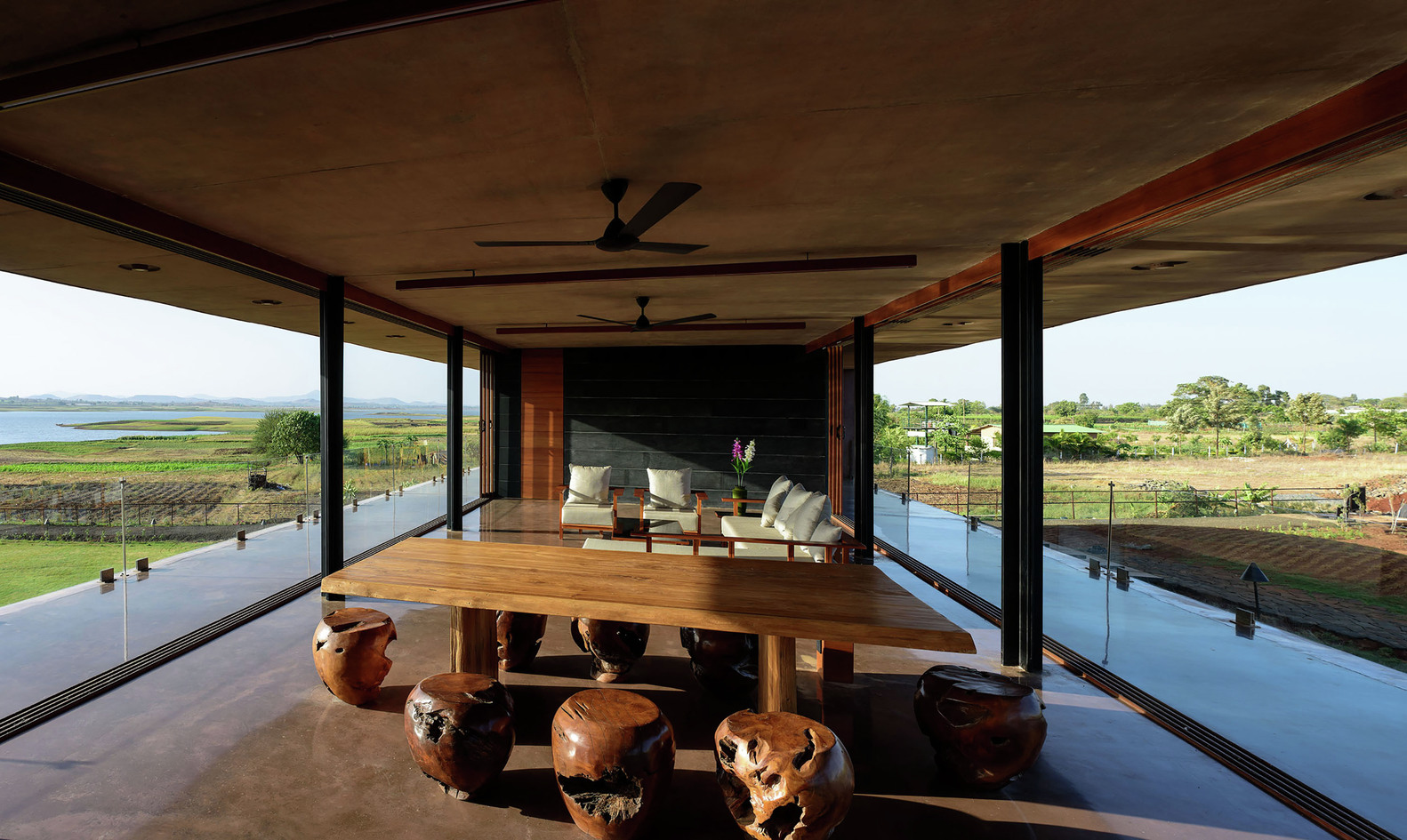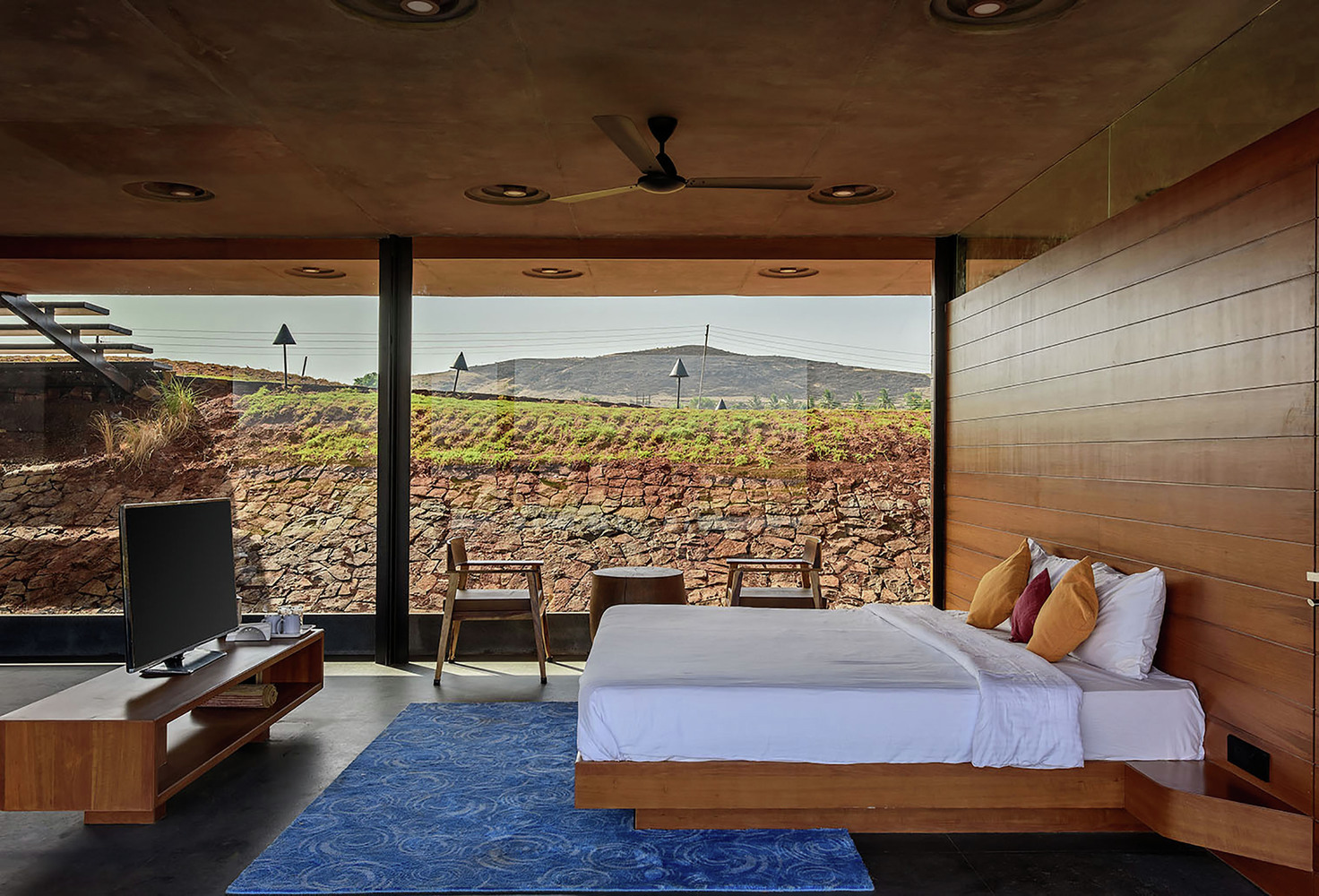 Along each side of the concrete architecture is a veranda that allows the home owners to sit and enjoy the view at any time of the day, which can be accessed from anywhere on the upper level. Outside and down below sits a swimming pool that shares the same view as the North side, a gorgeous way to spend a relaxing dip.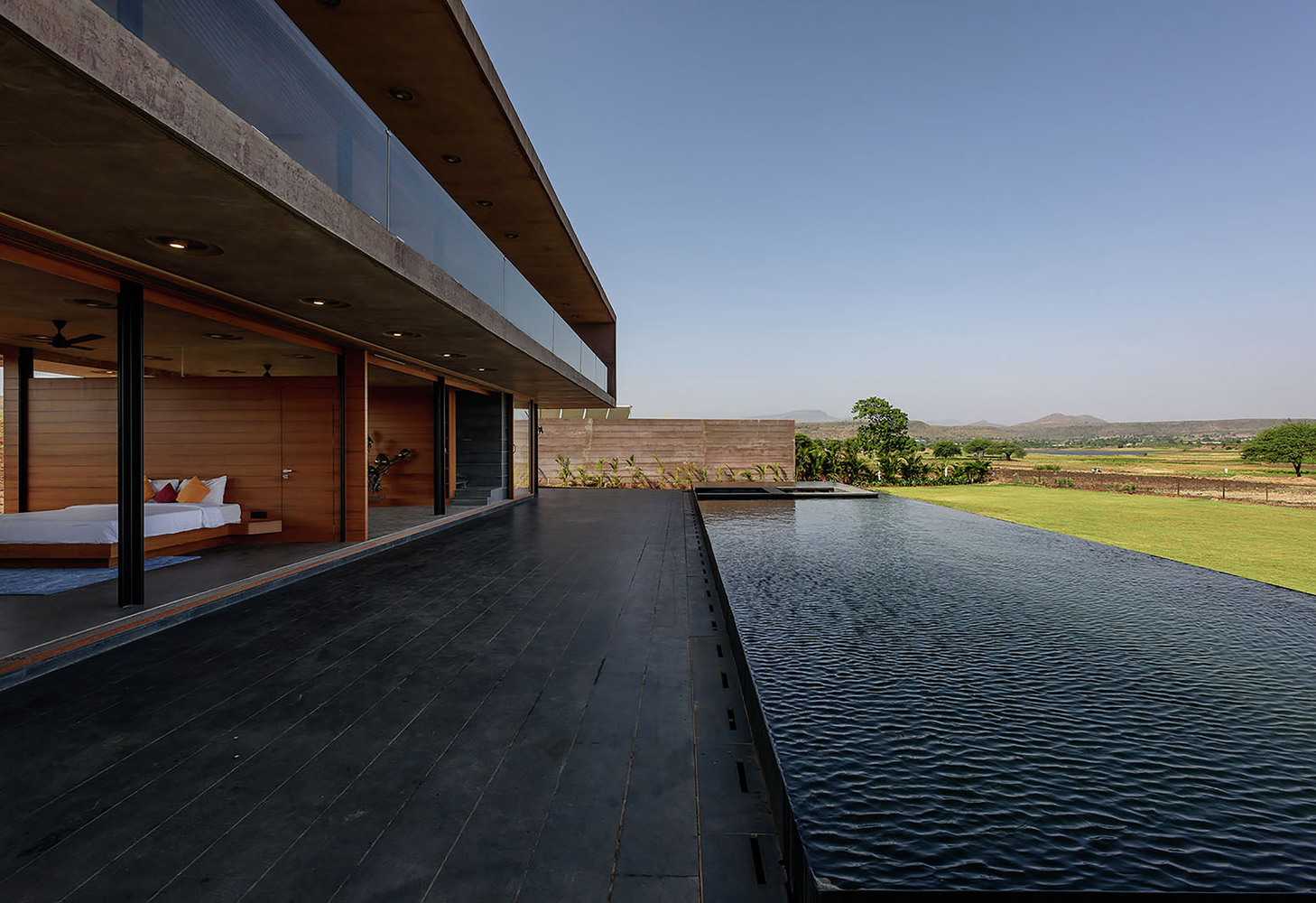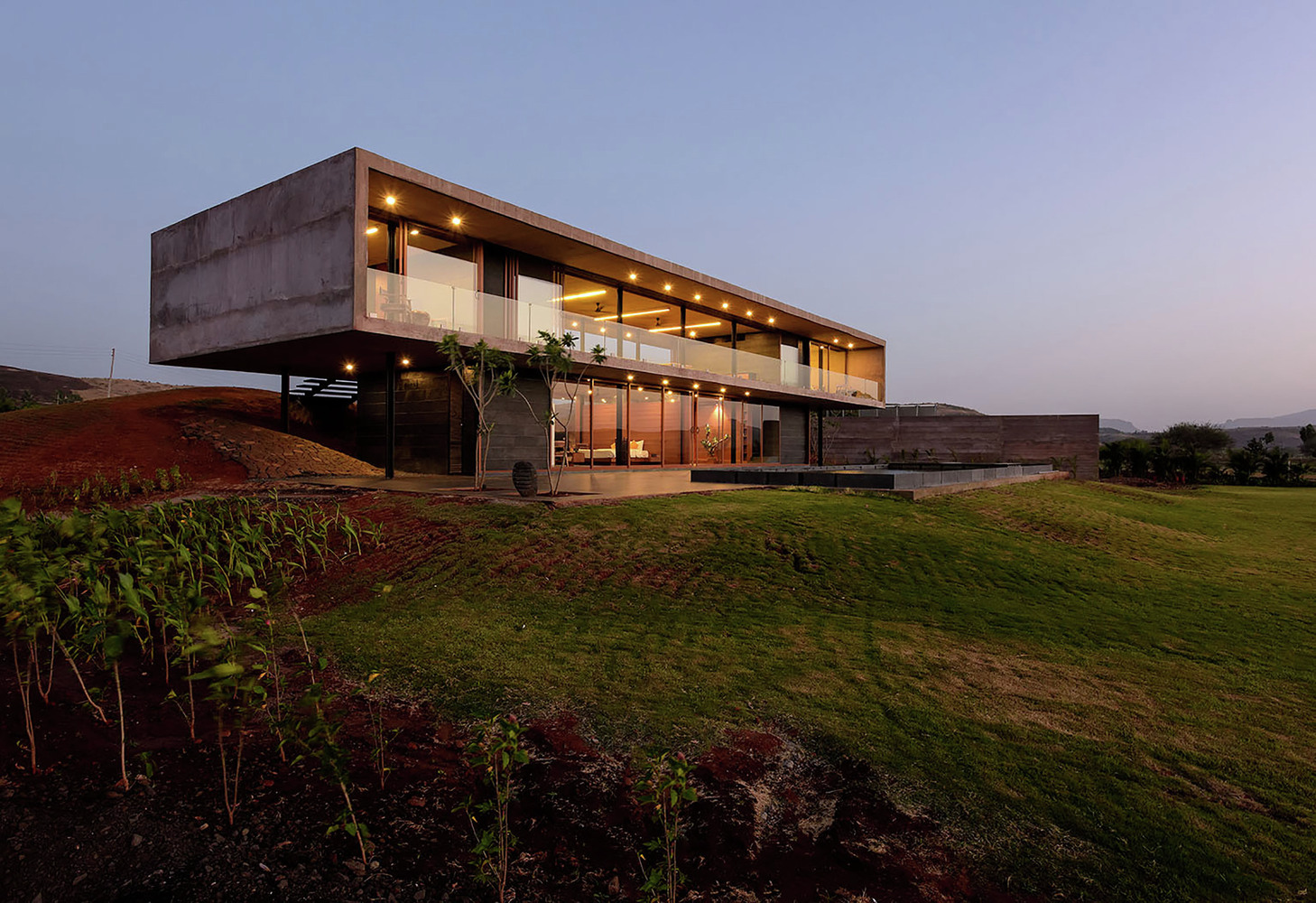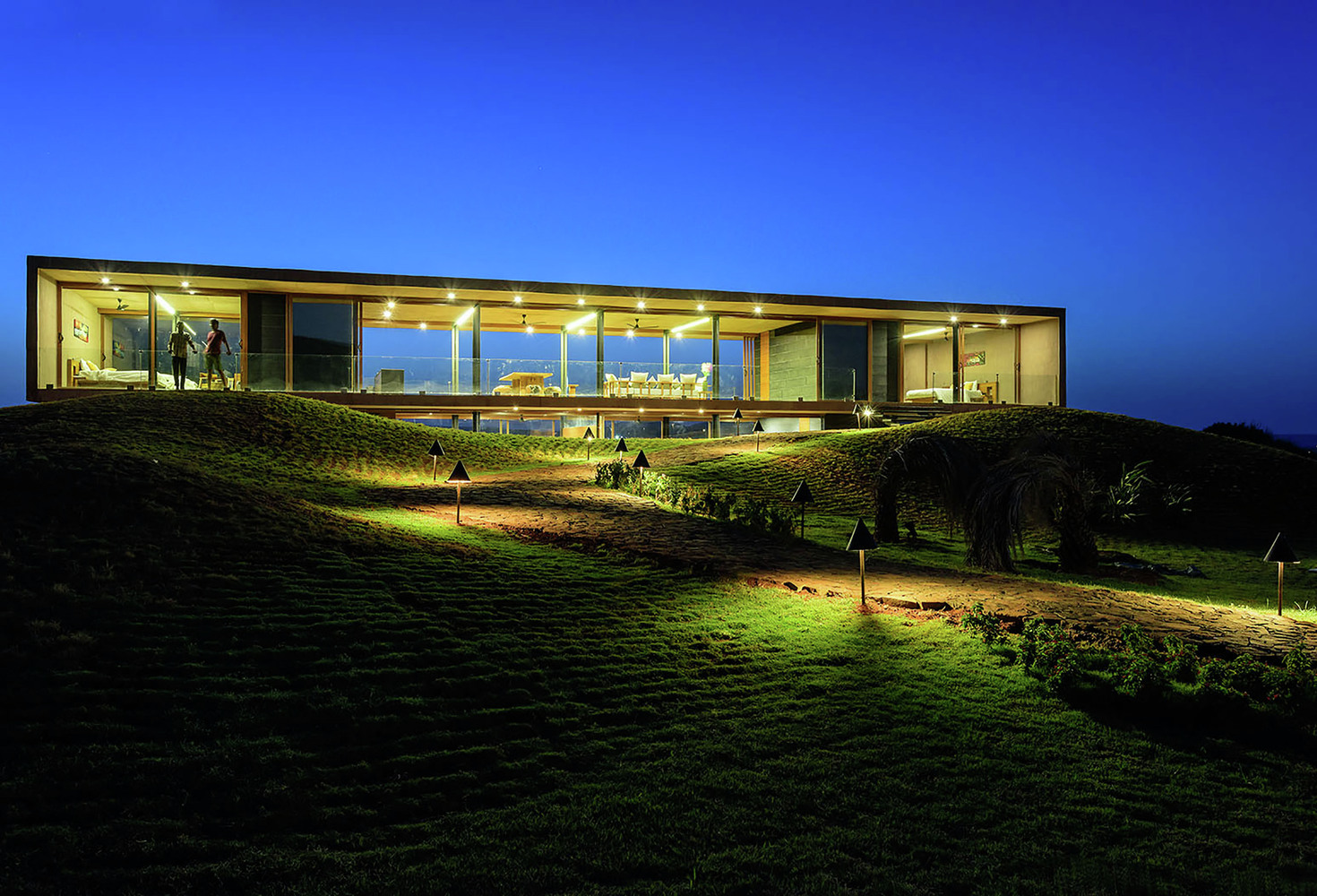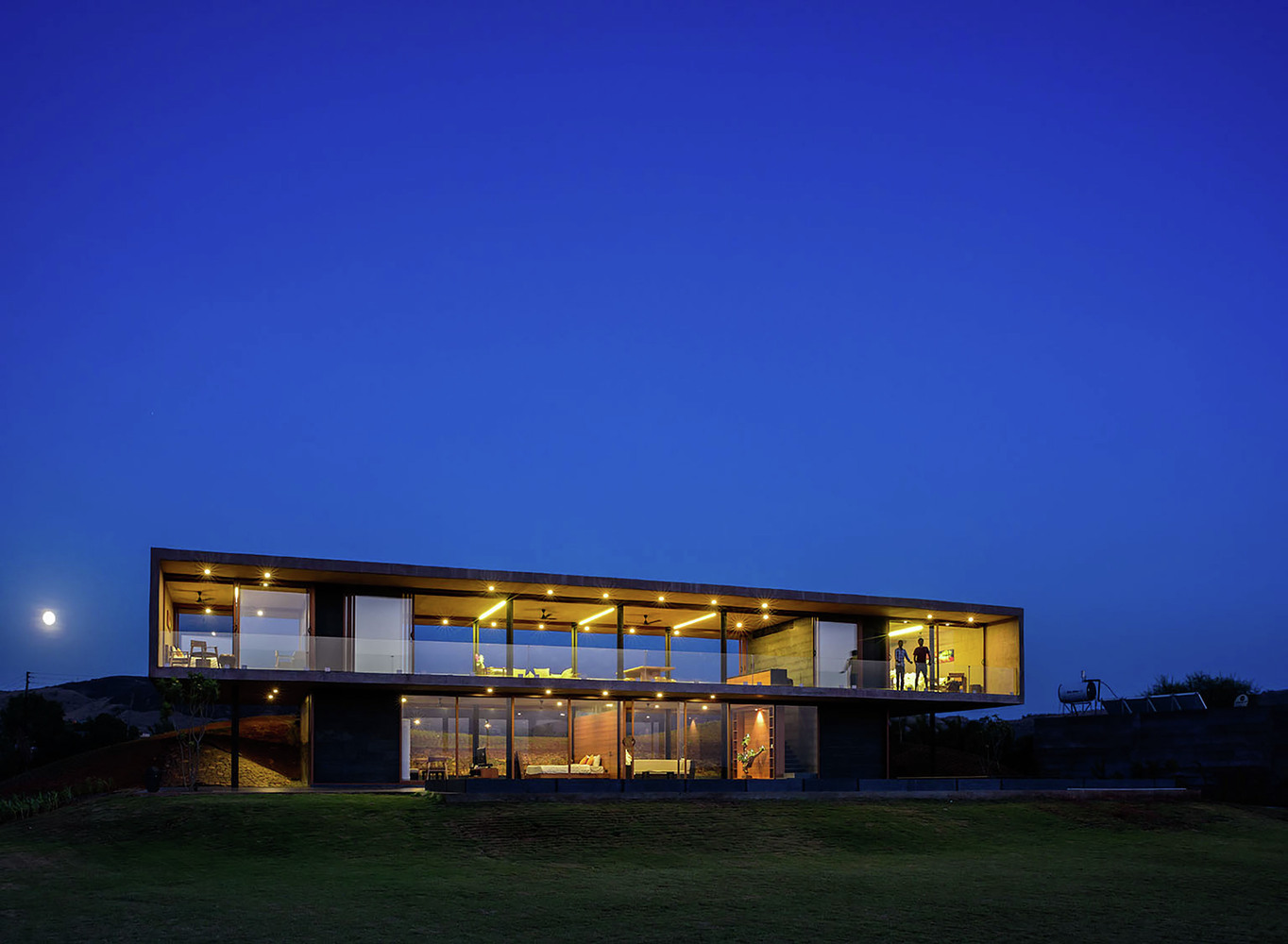 Images by Hemant Patil and Monali Sonar via ArchDaily