Growing up never really means we have to let go of our inner child and all of his/her fantasies. Infact these can sometimes offer the perfect inspiration for new projects – big and small – as is exemplified by this fantasy jungle getaway in Indonesia.
Spread over 8,000 square feet, this unique 6 story home is a dramatic statement in bamboo constructed almost entirely of a singular material. Perched atop the banks of river Ayung in Bali, the bamboo house captures the imagination of its owners – the Sharma family – and visitors to this B&B alike, thanks to the work of designers IBUKU.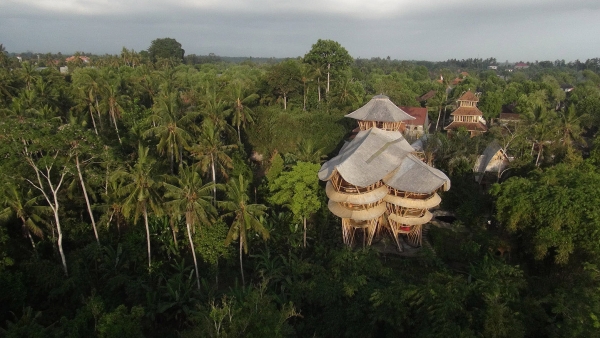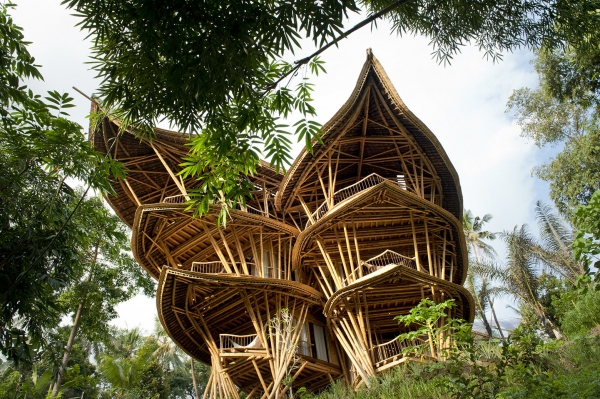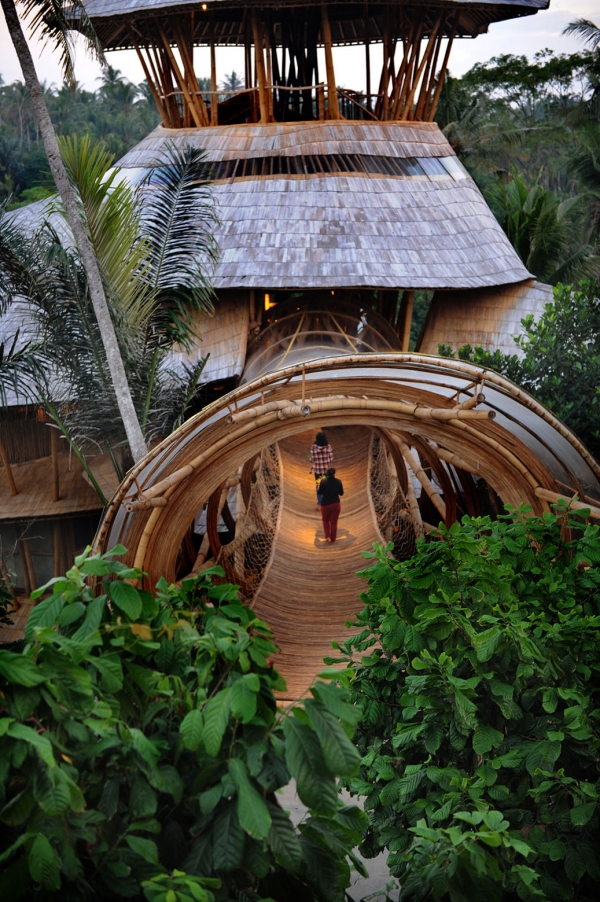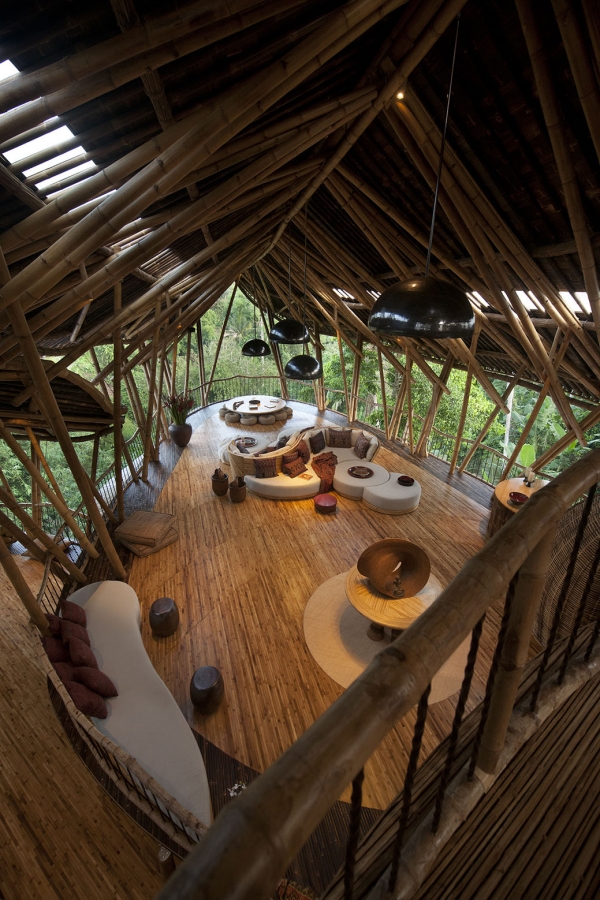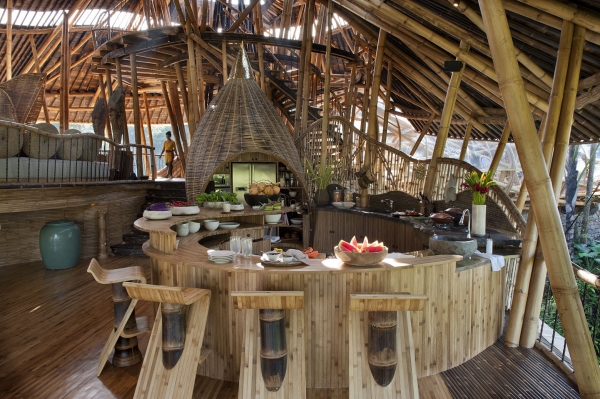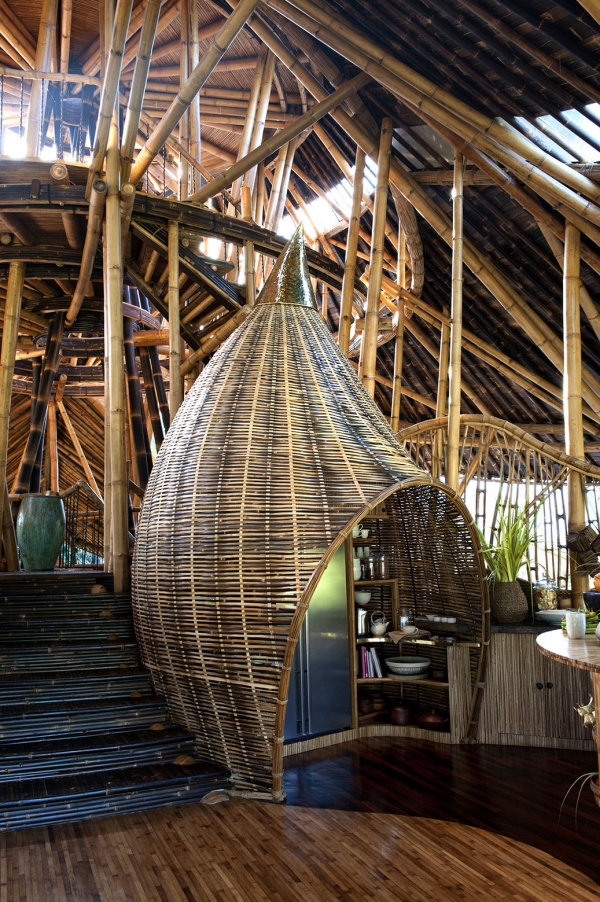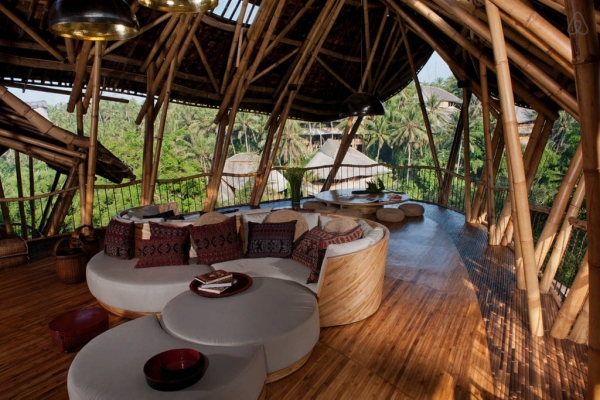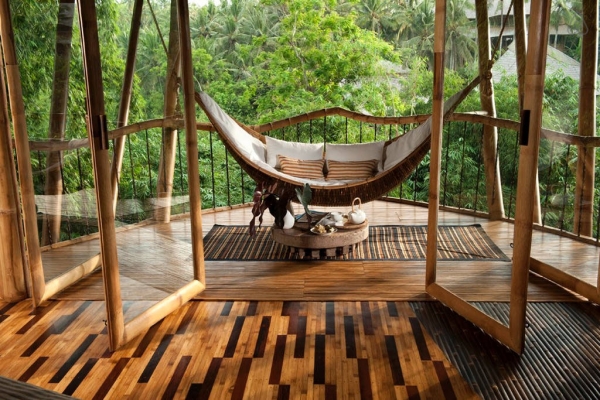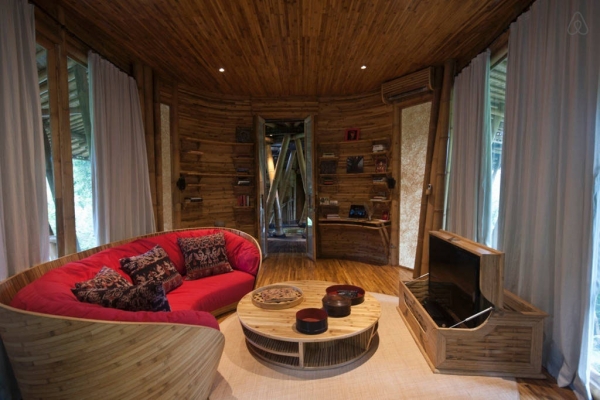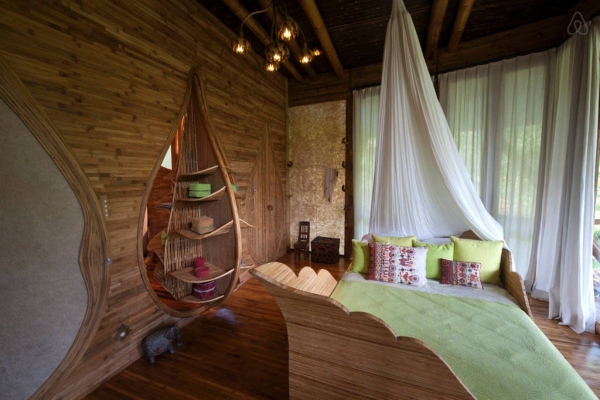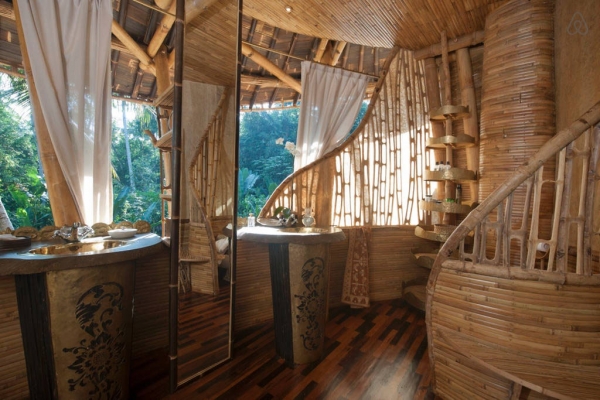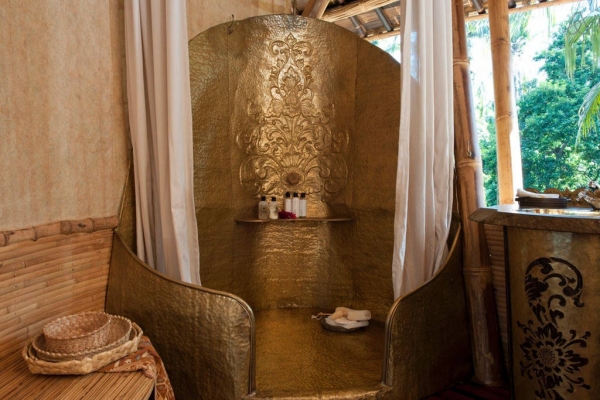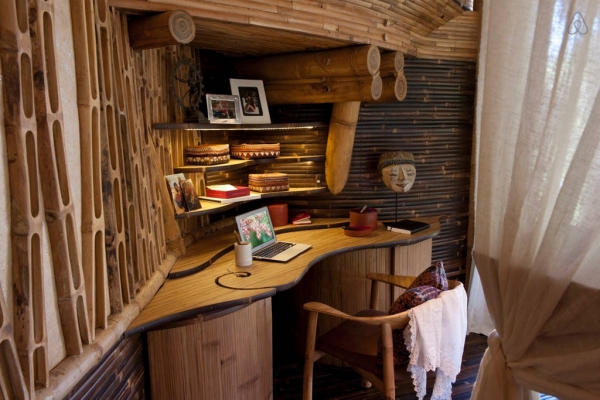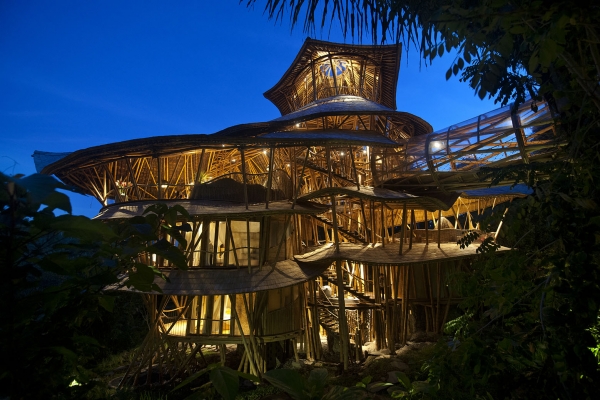 An interesting exploration of the architectural vernacular, the design stretches mind, space and form to create an indulgent affair celebrating a singular material. From the core structure to decor surfaces, furniture to finishes – bamboo here finds expression and translation into a diverse spectrum of architecture and interior elements.
The entrance foyer and main lounge spaces on the 4th floor are accessed via a bamboo tunnel, which sets a fantastical tone to the experience even before you set foot within the bamboo house. From this level, steps descend down into the heart of the jungle experience and the four en-suite bedrooms nestled within it.