This tiny charming apartment is furnished with IKEA furniture in white and blue, which creates a unique feeling of spaciousness and freshness. Skillfully combined colors and furniture items add a genuine charm and style to this home and help it look bigger than it really is.
All decorations are quite bold and definitely manage to serve as a contrast against the main tones. An orange chair, a transparent coffee table and a Persian carpet surprisingly match the common vision.
A great advantage is the large terrace where flowers and lovely garden furniture create the illusion of a perfect romantic patio.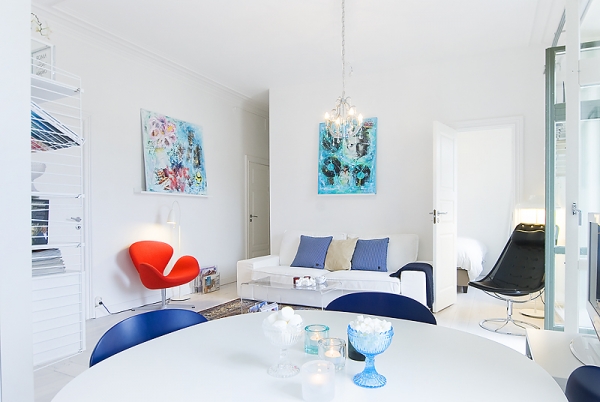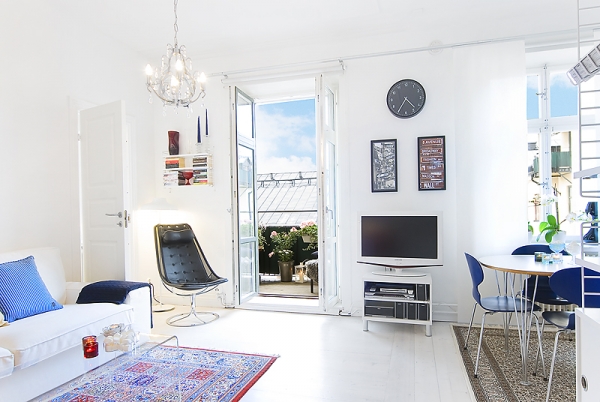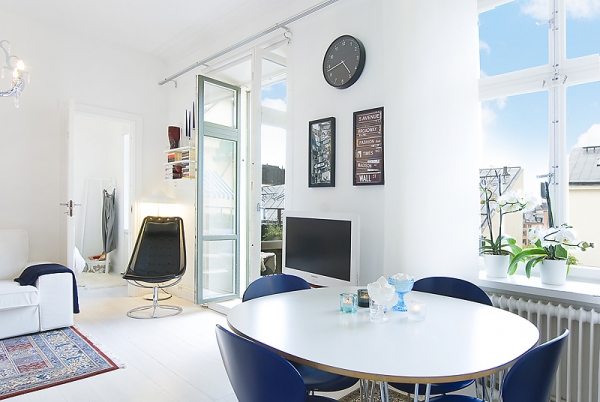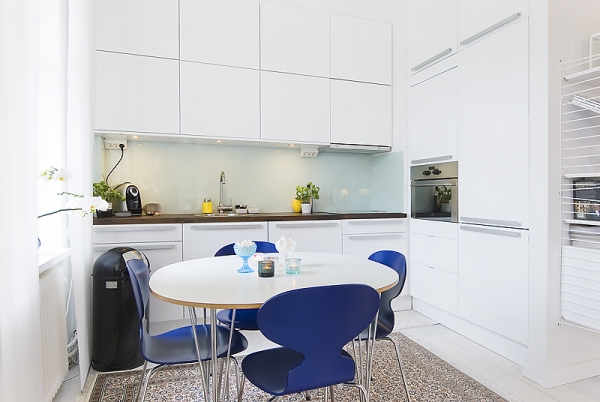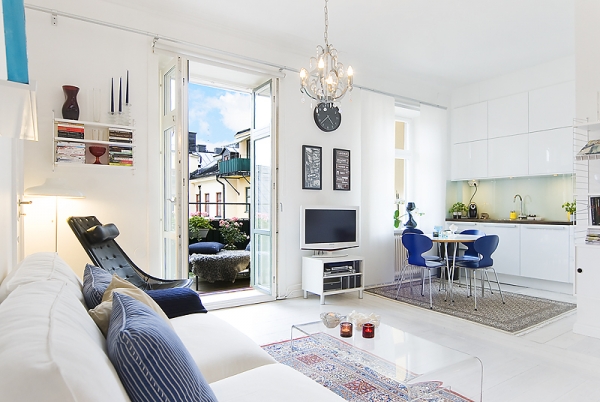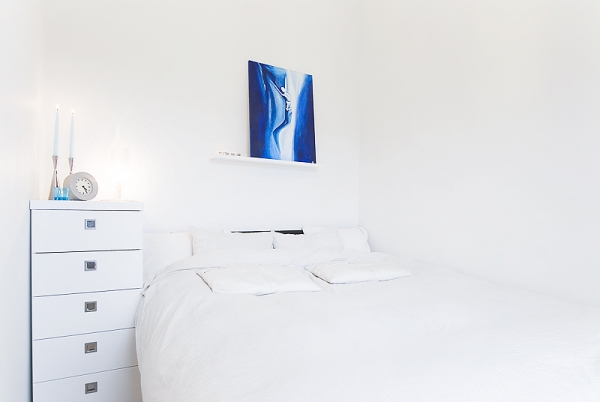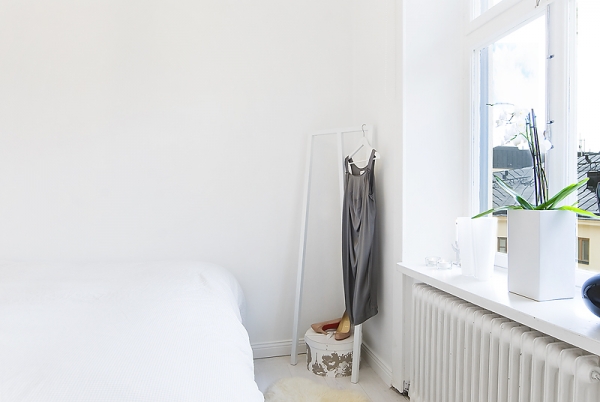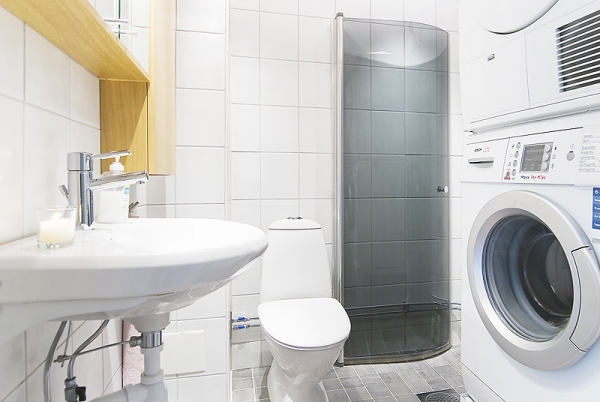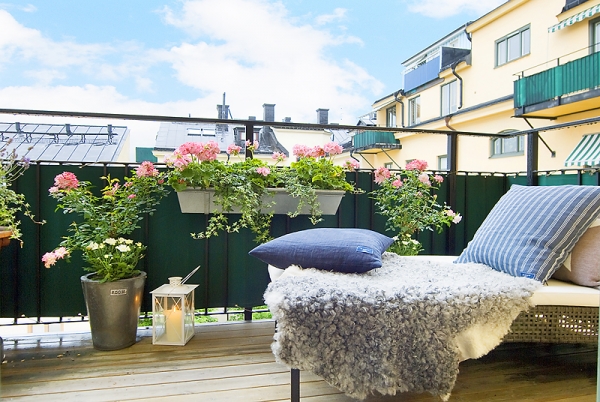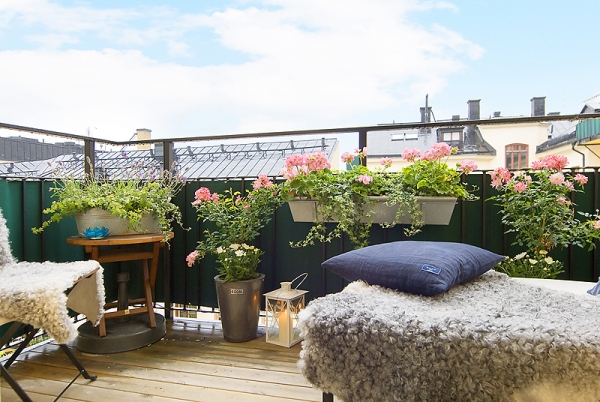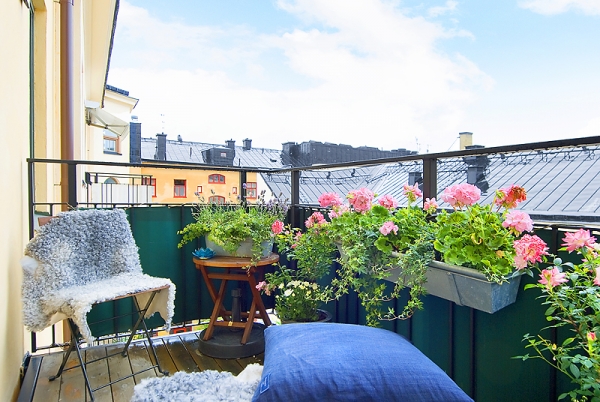 Images found on Delikatissen