The design team at Kerrie Kelly Design Lab were given a brief on how to best achieve exactly what their clients wanted in this playful interior -"This client had a particular budget and requested to incorporate some existing furniture for the space. They also had a vision for a playful, yet cozy loft space that would suit a young professional couple. Our team incorporated all of this with a "luxe for less" concept."
A firm plan was formed and these photos show how well the remodelling worked out, including all of the wishes of the clients. This cozy flat was given a new lease of life and a playful interior through the use of color and design. Neutral colors are enhanced by the use of bold patterns and splashes of vibrant colors in the art work, accessories and fabrics.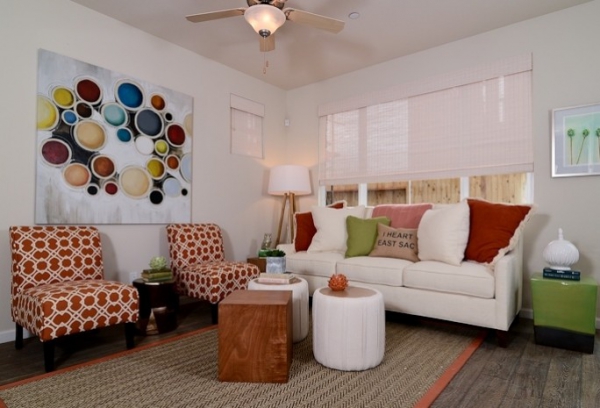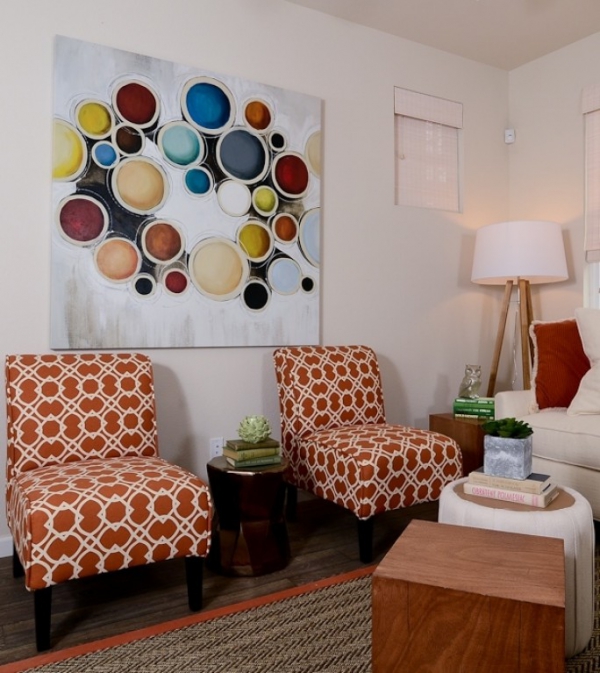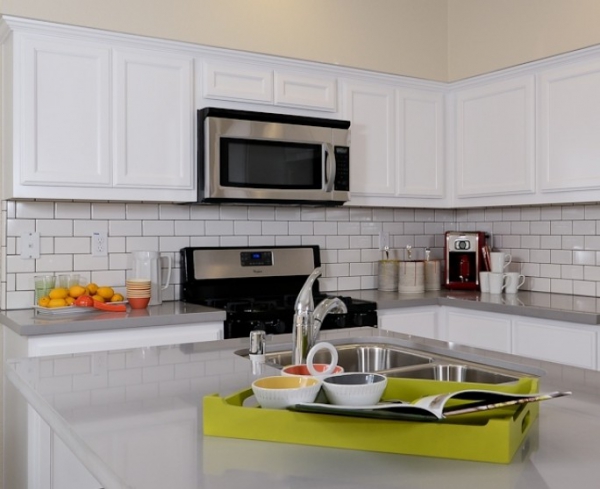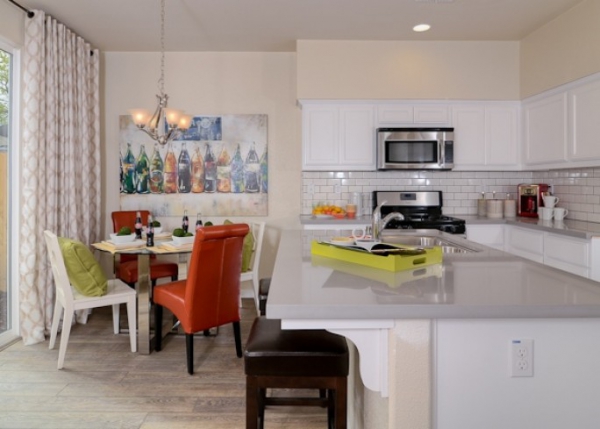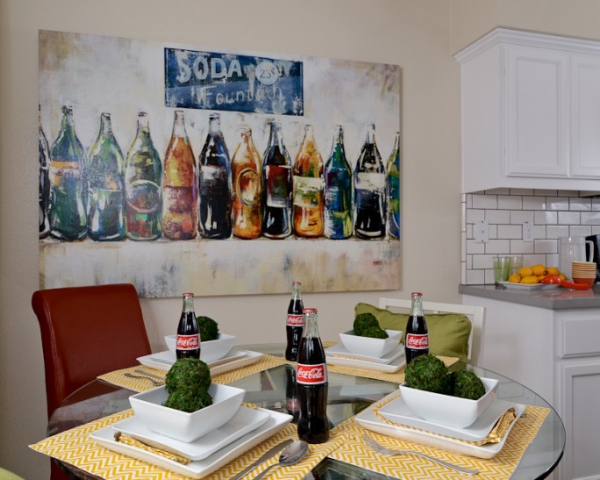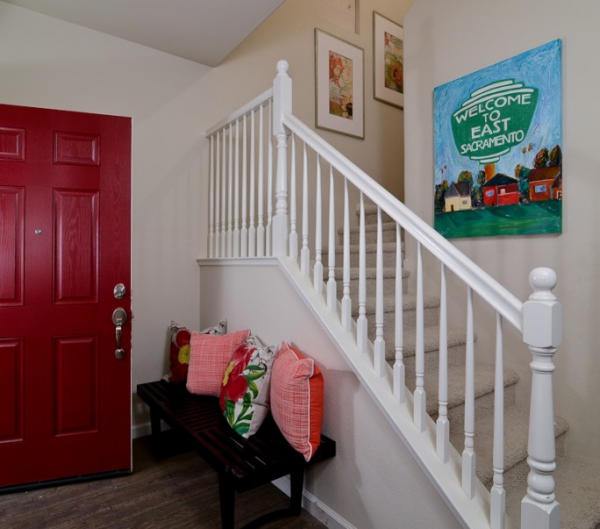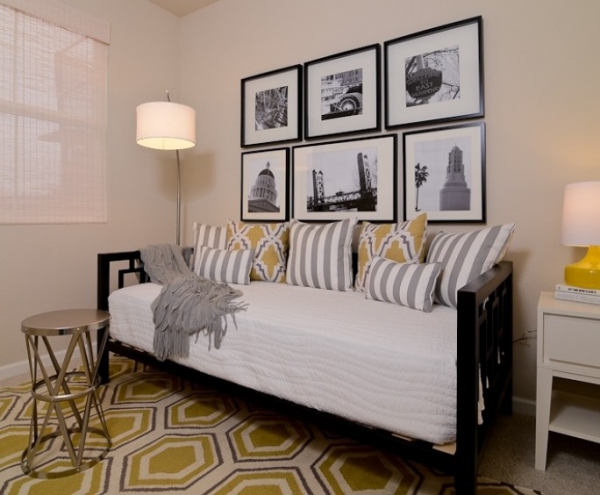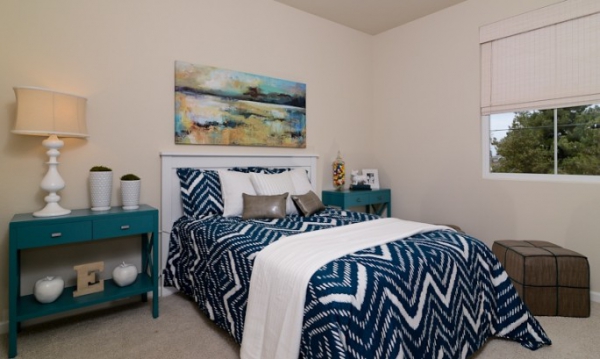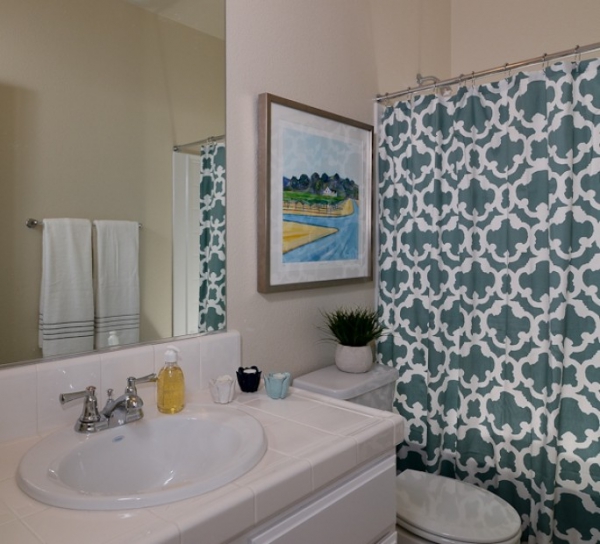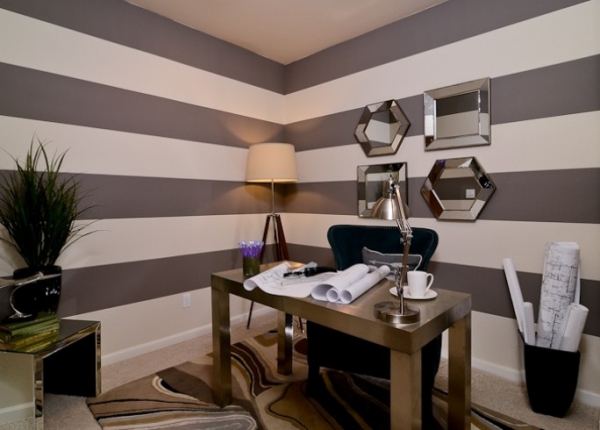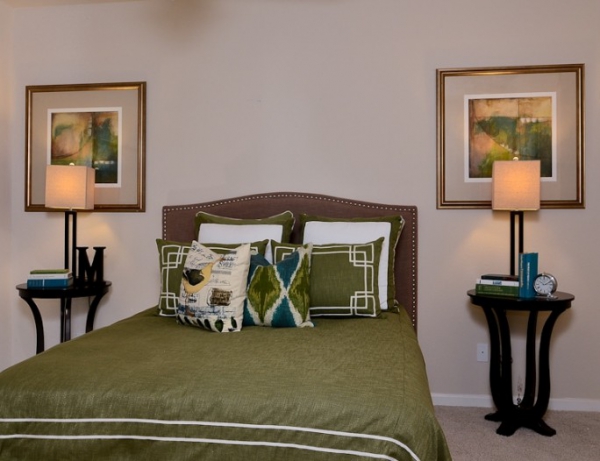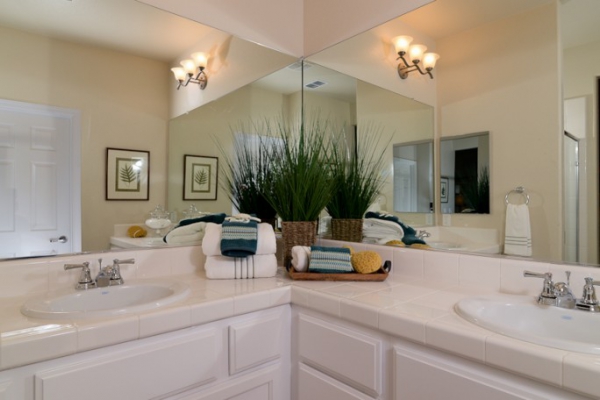 The playful interior is light and comfortable and feels young – Ideal for the couple it was designed for. A kitchen diner is stylishly planned, with a cozy yet modern touch. The bedrooms have a sumptuous feel that comes from the rich colors used on the bed coverings. A home office has been decorated with bold stripes on the walls, a brushed steel desk and matching side table making it look elegant and professional.
The designers at Kerrie Kelly have created a wonderful and playful interior that is both timeless and in keeping with the occupants needs. A truly beautiful place to live and work.