Designing living premises in the heart of New York is all about offering original, bold and non-conventional solutions. This is exactly what the owners of this NY city flat hoped to get from Reutov Design. And indeed, the designers came out with an audacious project carefully thought over to the detail, aiming at creating an ambiance that would help the young couple forget about the challenging daily life and take a break from the loud metropolis the moment they come home.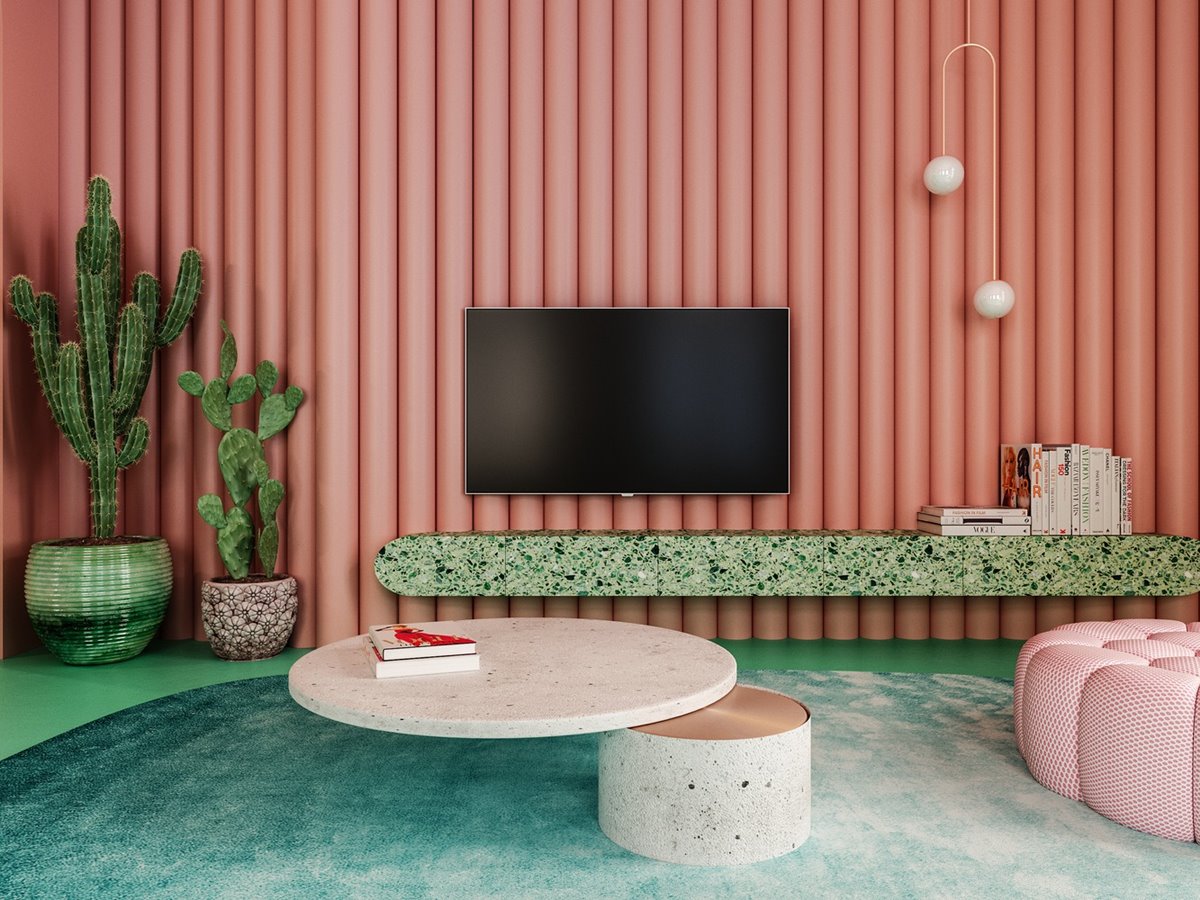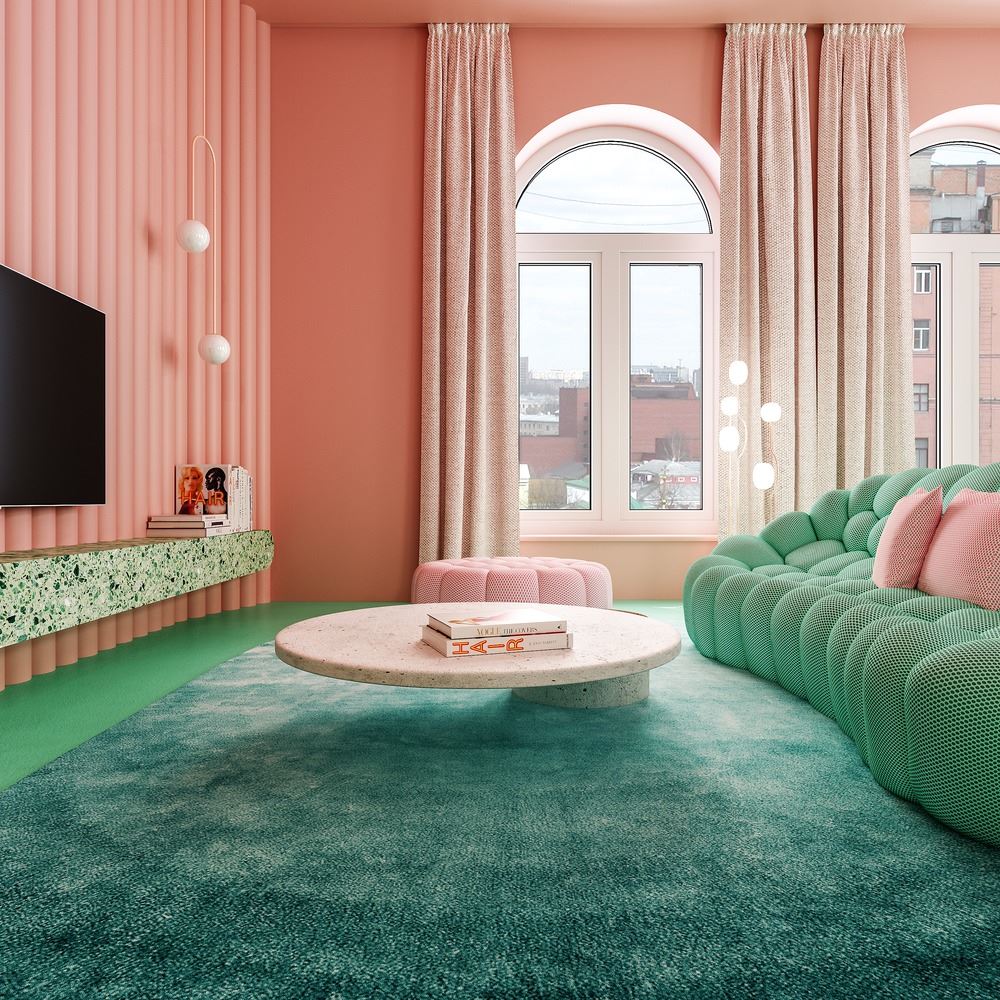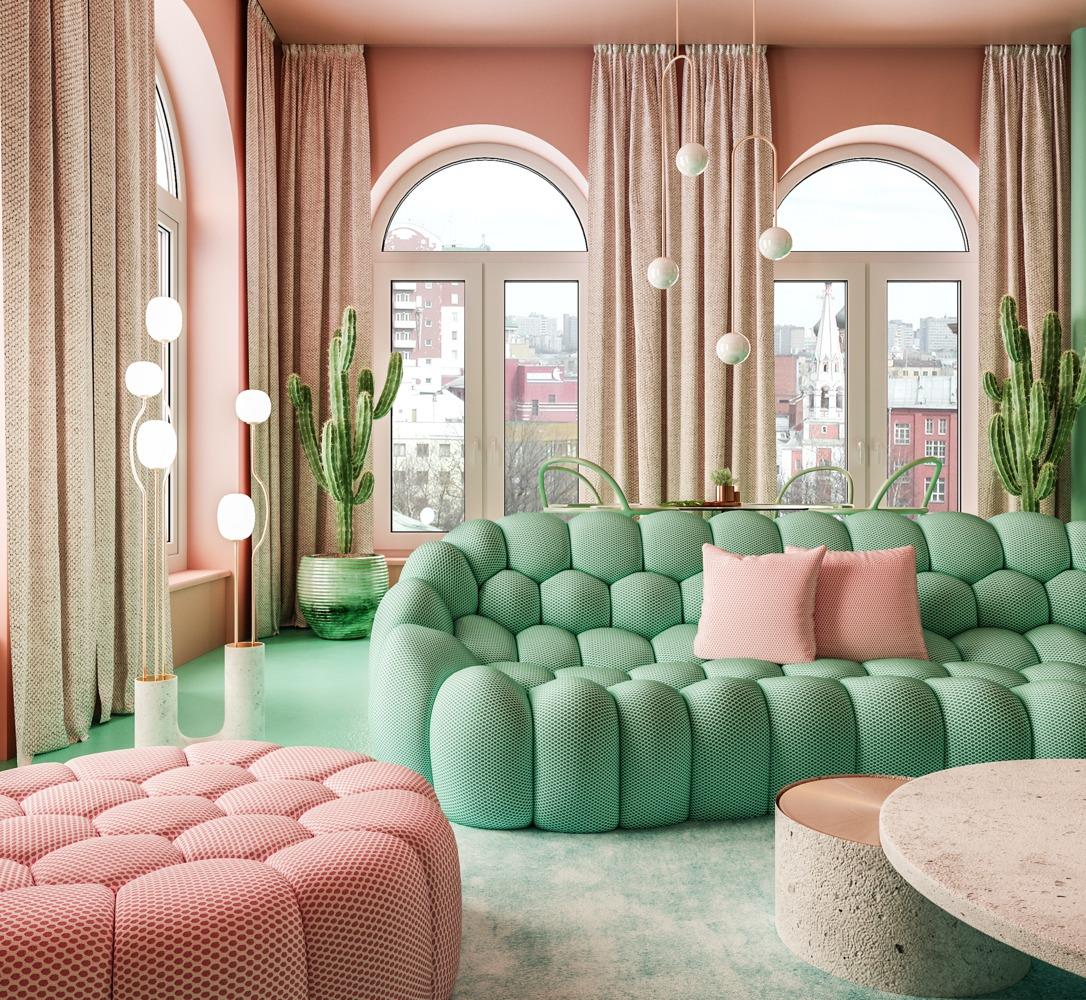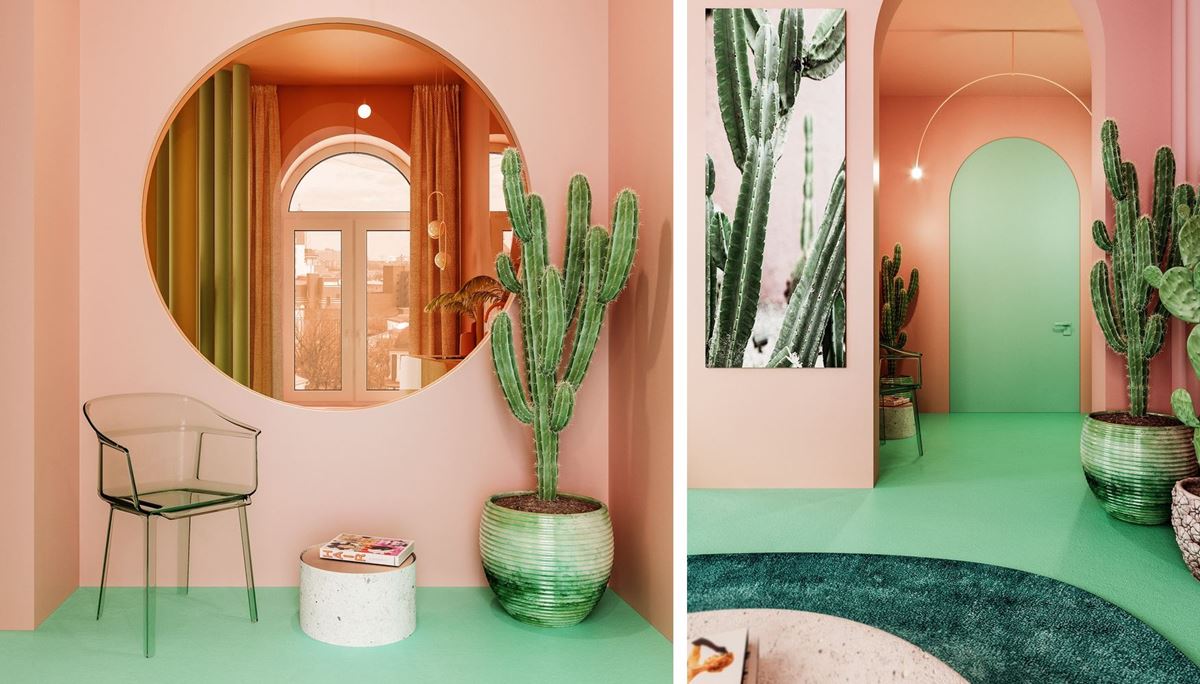 The originality and success of the design rests upon the color scheme solution. Through blending soft pastel terracotta-pink with rich green shades, Dmirty Reutov managed to create a warm and genuinely state-of-the-art unique interior on 55 sqm / 592 sqft. Featured on both, background surfaces and structural elements, as well as on furniture items, this color theme alone transfers the entire home interior into an exotic southern environment, makes it full of life and evokes adventurous dreams.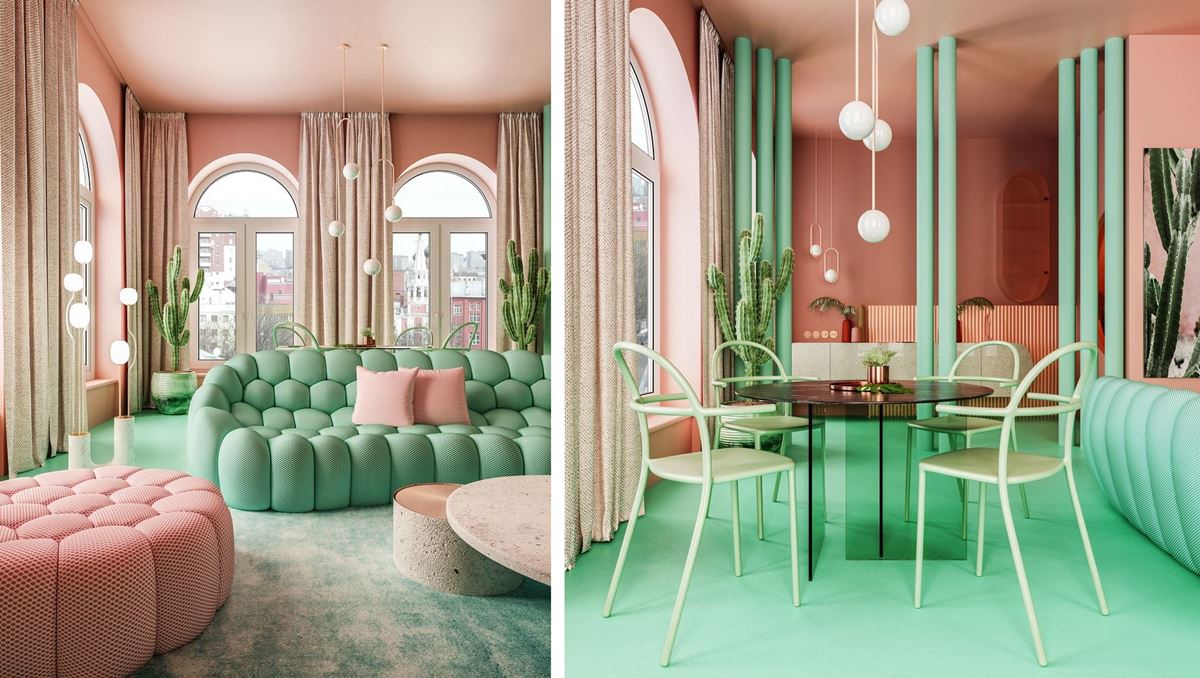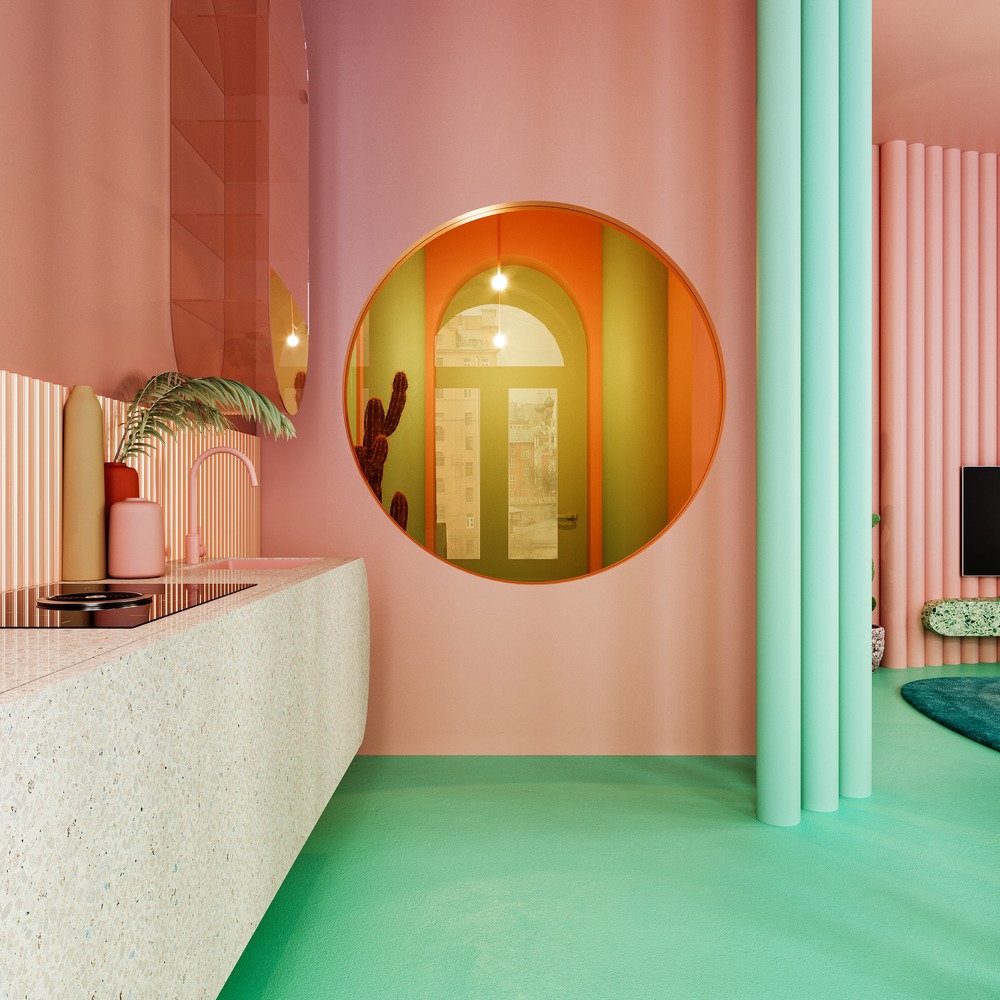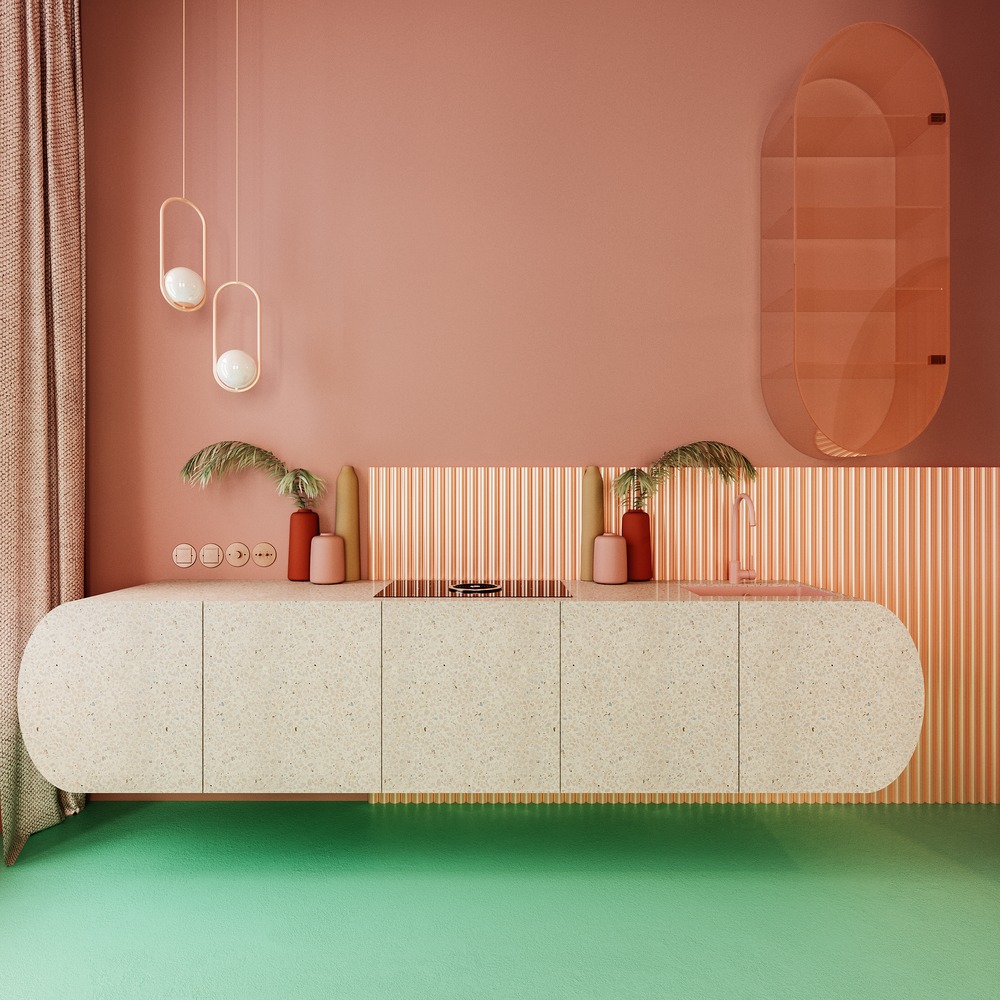 The designers were deeply inspired by the brightly colored architectural and interior design elements of traditional Mexican homes. So, they made sure to introduce materials, shapes, textures and décor features characteristic for that area, as well as add appropriate live plants. Here the cactus rules the interior! Seeming to be chaotically scattered all around the space, cacti of all sorts of size, shape and color actually recreate the harmony of their natural environment and in this way create an exclusively unique design.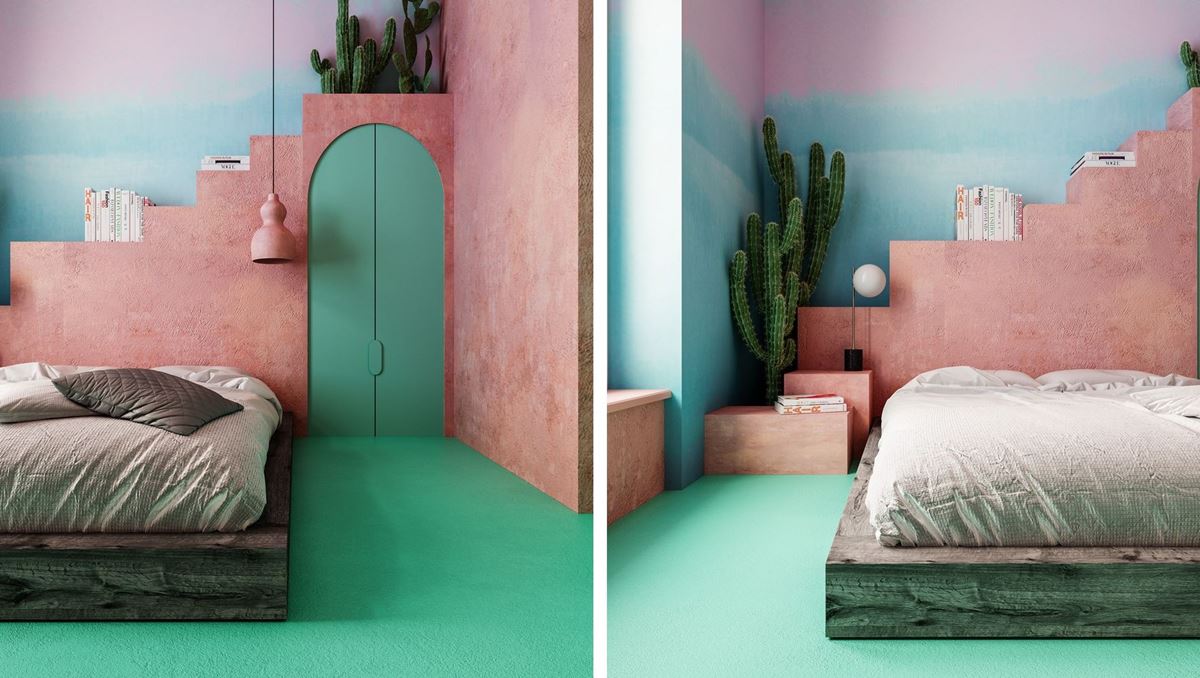 Photography: Dmitry Reutov, Ekaterina Gerner