This unique apartment is located in Madrid and belongs to the owner of the online decoration company Làpety. The design is definitely a feast for the eyes with its bold and beautiful color palette.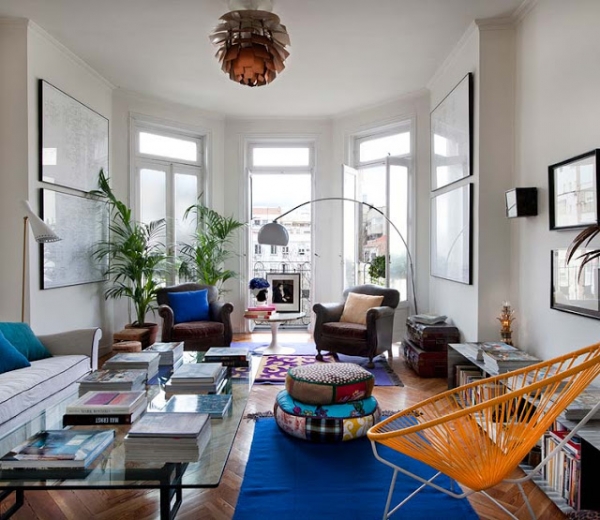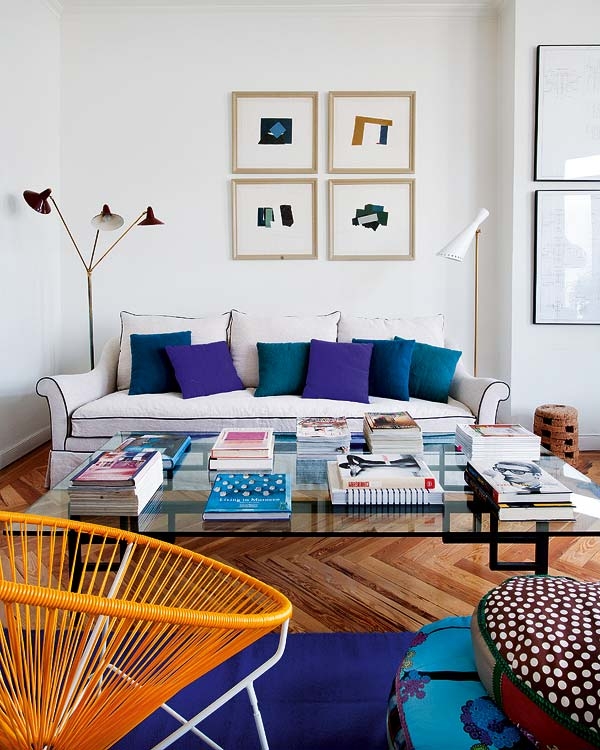 White walls and beautiful hardwoods create the backdrop for this outstanding design. A white sofa with teal, blue, and purple accent pillows, occupies the space. Framing the sofa, four pieces of minimal abstract art bring a significant amount of interest to the room. A glass table fashions a place for books and magazines.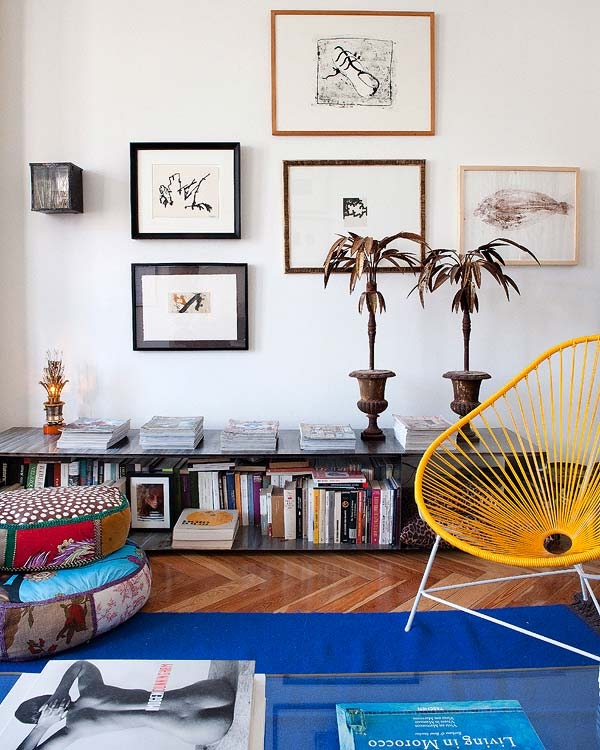 Across from the sofa, a yellow chair and magnificent floor cushions create additional seating. The floor cushions are amazing with their delightful patterns and striking colors, and the blue area rug is phenomenal. Numerous pieces of artwork adorn the wall in this unique apartment, and a lengthy bookshelf holds fantastic pieces of décor.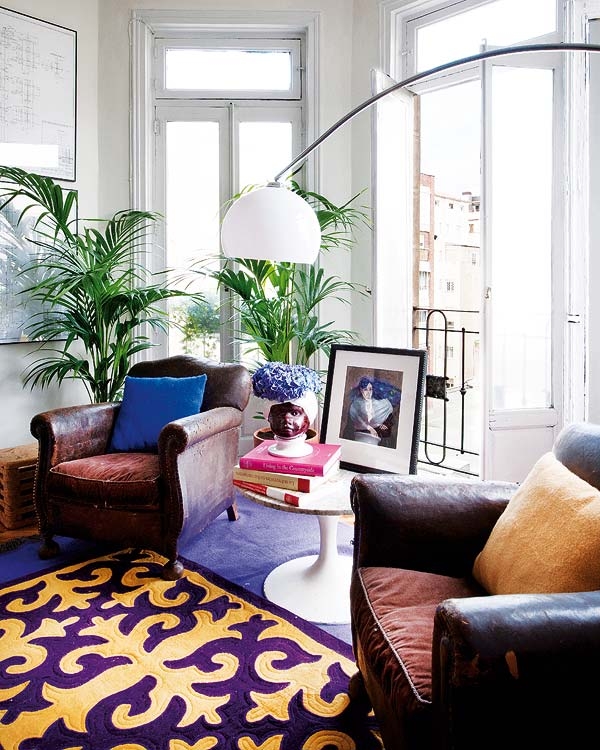 We are in love with this seating area. Large windows provide a lot of natural light, and a Juliet balcony brings a little romance to the design. Two comfy brown chairs occupy the space, and in between the chairs, a white table with a marble top sits: positively sublime. The purple and gold rug, on top of the indigo rug, is a wonderful touch, and the modern lighting is lovely. Lively plants and awesome décor complete this awesome area.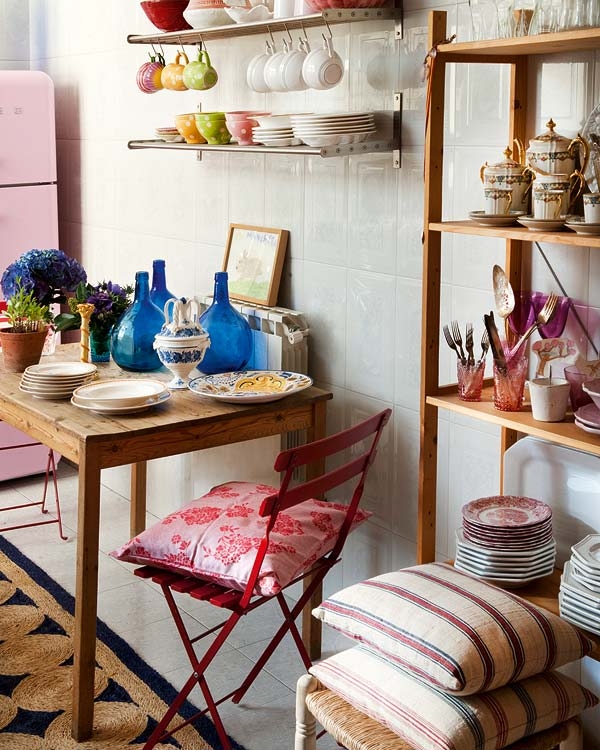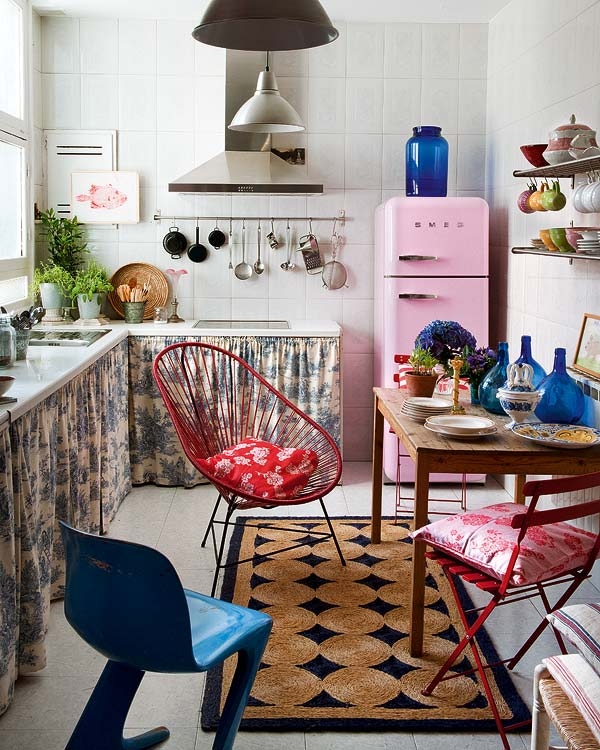 The kitchen is stunning and cozy in this unique apartment. A brilliant white tile adorns the walls, and beautiful light tile covers the floors. A wooden table is surrounded by bold red and blue chairs, and a black and brown area rug sits on the light tile. The pink vintage refrigerator is delightful, and we adore the patterned curtains. Both of these items bring a homey feel to this fantastic kitchen.
What do you think? Do you like the bold colors in this unique apartment?