Dancing across time and style, this splendid renovation brings back a semblance of the old without losing touch with the present. Global Architects reconfigure a top floor apartment in an early 20th century Dutch mansion, restoring original spatial proportions and layout while dousing them in contemporary sensibilities. Elements from the past and present flash across every frame in this lovely design, keeping things interesting and moving at all times.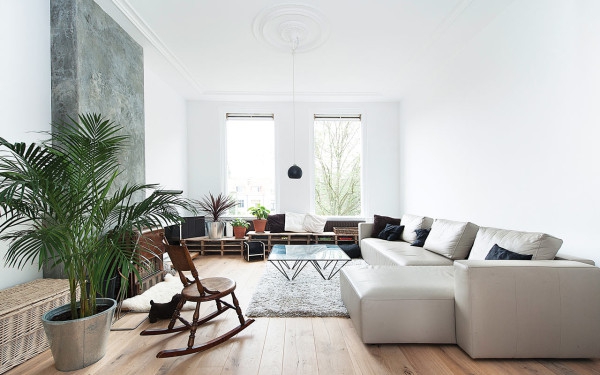 Original features and furniture discovered are integrated into the new design and experience of this apartment, to create a unique and grounded identity and experience. Brick walls, corten steel stove and a concrete finish around the fireplace, for example, find their place in the 21st century through careful consideration within the overall scheme. Further fabulous expressions of this intent are found in the wash basin that floats on an old piece of furniture, and in the raw grain wooden boards that add texture and time to the aesthetics.
The spatial reorganization centers around two built-in closets that adopt a minimalist approach to answering storage and functional demands. These are positioned centrally along both walls and create a punctuated partition that accommodates myriad needs and elements. Housing books, a fridge and washing machine as well as larger and ancillary storage, it also helps reaffirm the newly established proportions and layout. Clean lines and an uncluttered finish ensure that the time-worn textures of this top floor apartment take center stage, with the new and contemporary holding their own.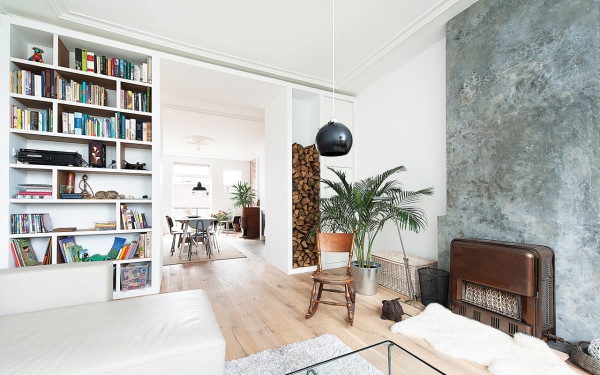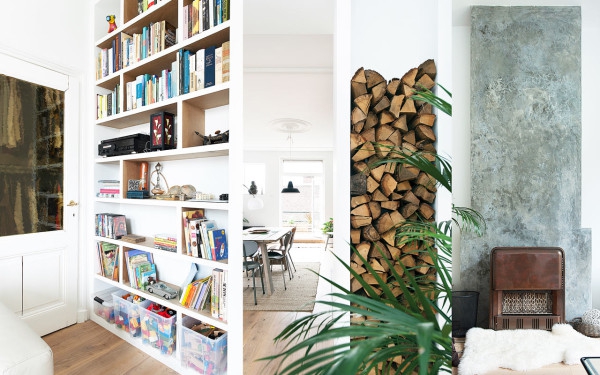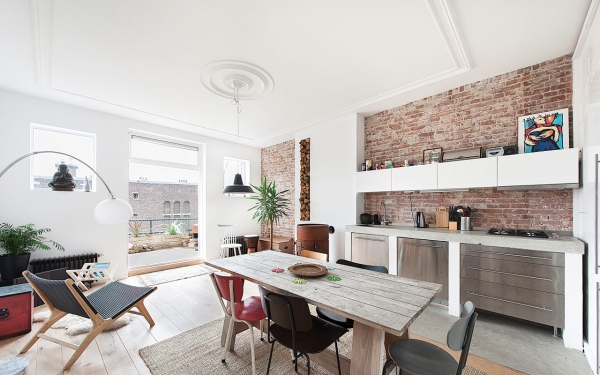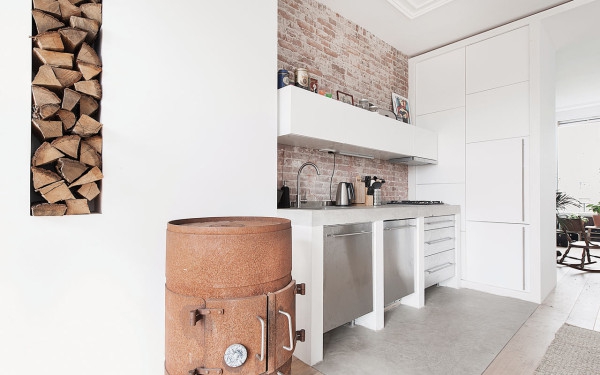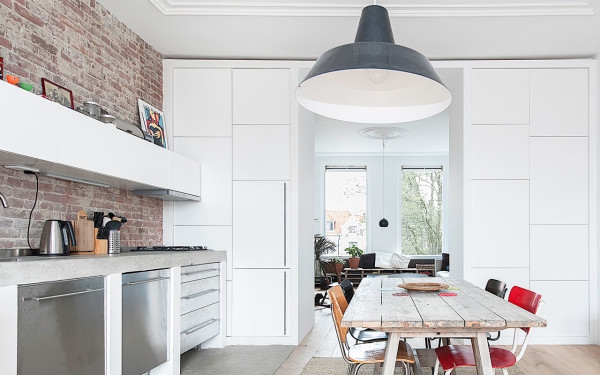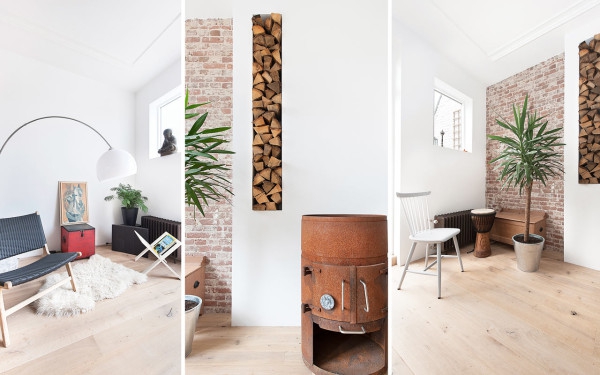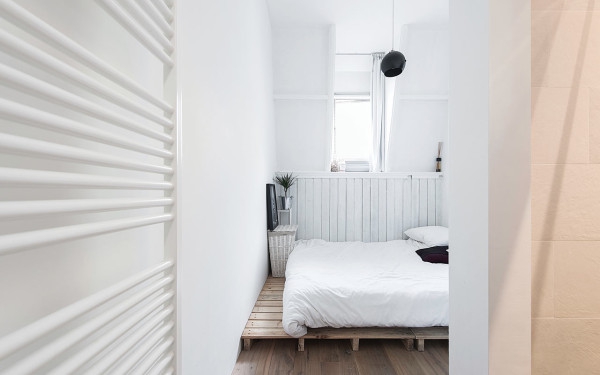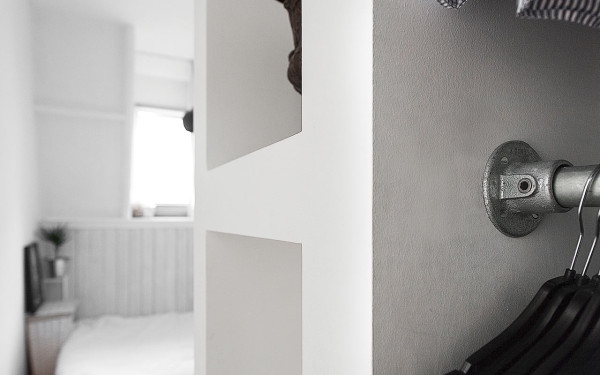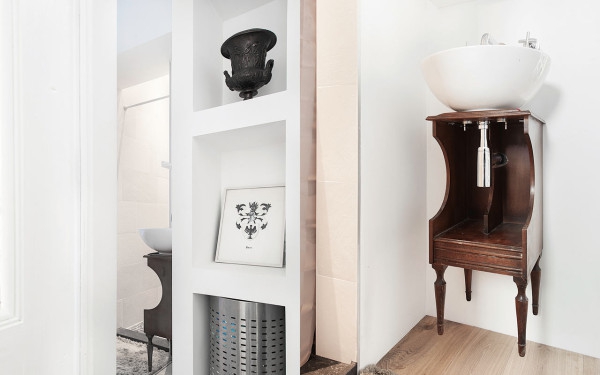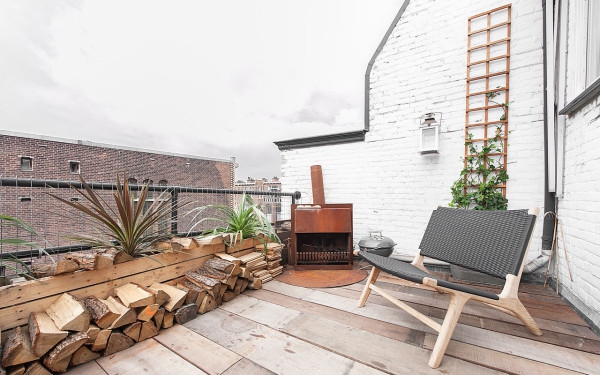 Photos by Mirko Merchiori