This home is every vintage enthusiast's dream house !   It has everything you would ever want in a home and in your collection of vintage goodies. Even the white washed walls and the faintly colored hardwood floors appear to be vintage.
You can find this gem in the center of Madrid, Spain; it belongs to Lola Castejón, who is a creative designer.
The vintage penthouse is the perfect combination of antiquated rusticness and pure cosmopolitan chic. It exudes charm and poise, neither any of us can resist…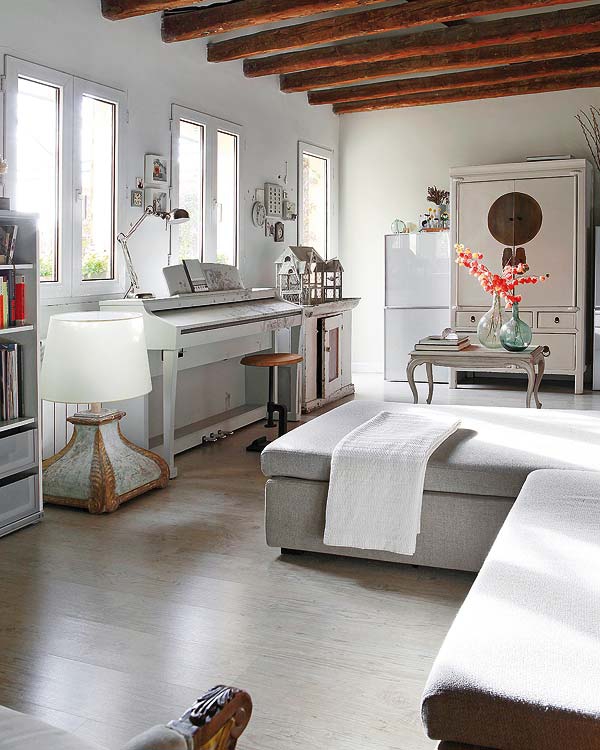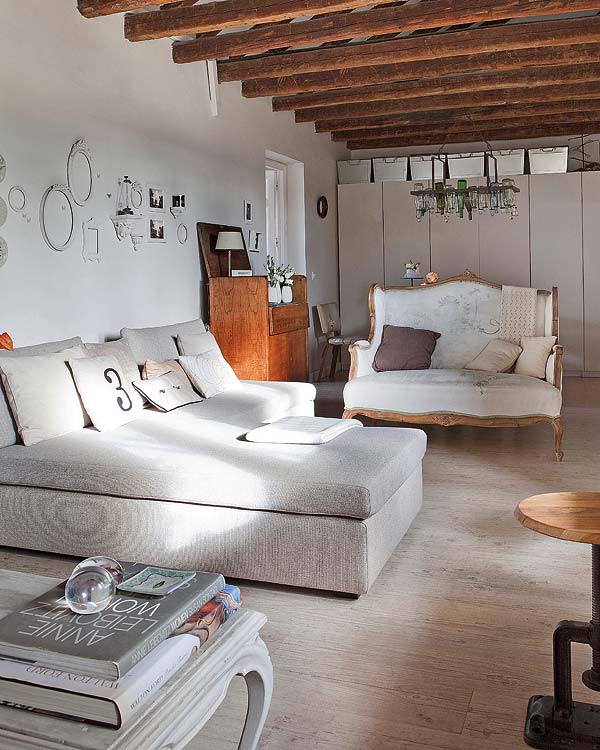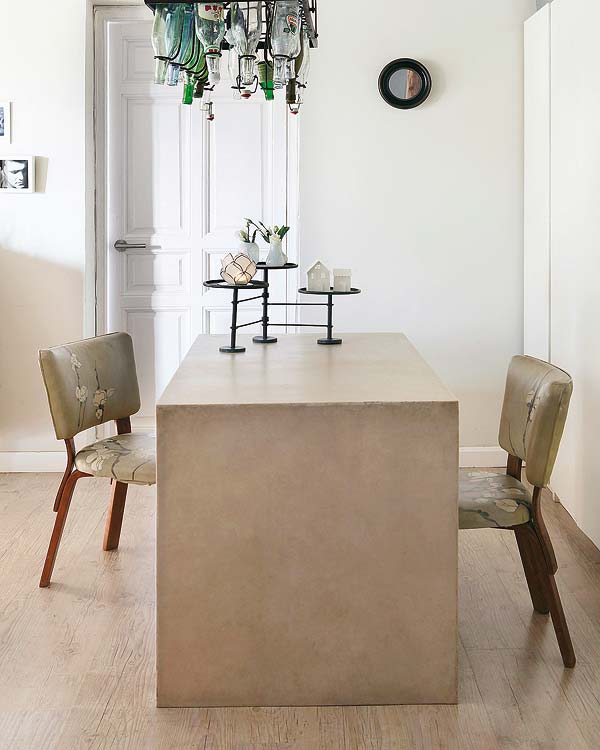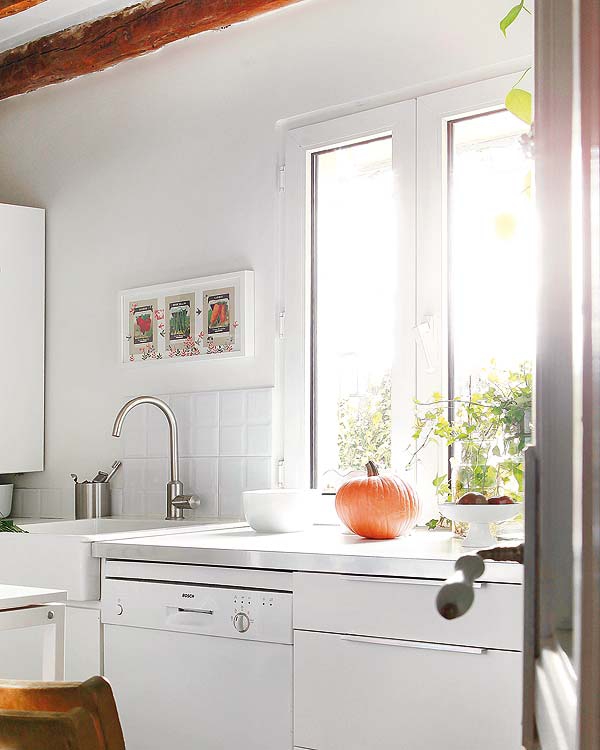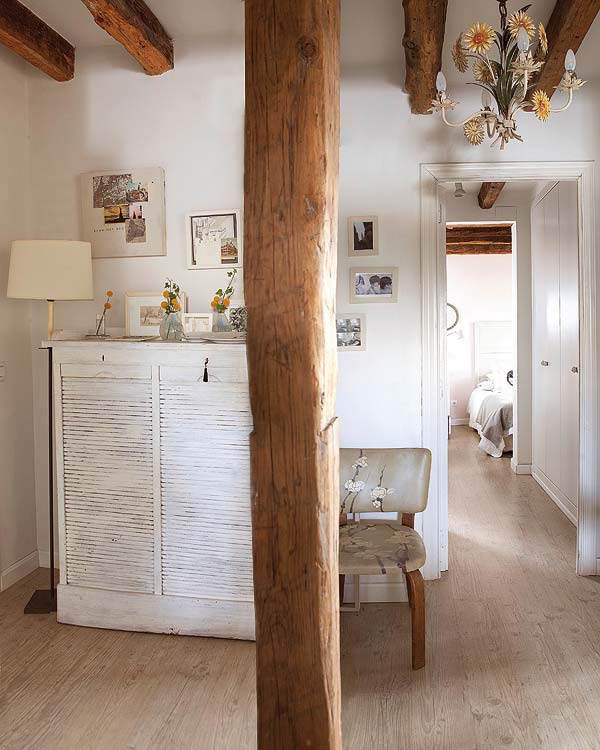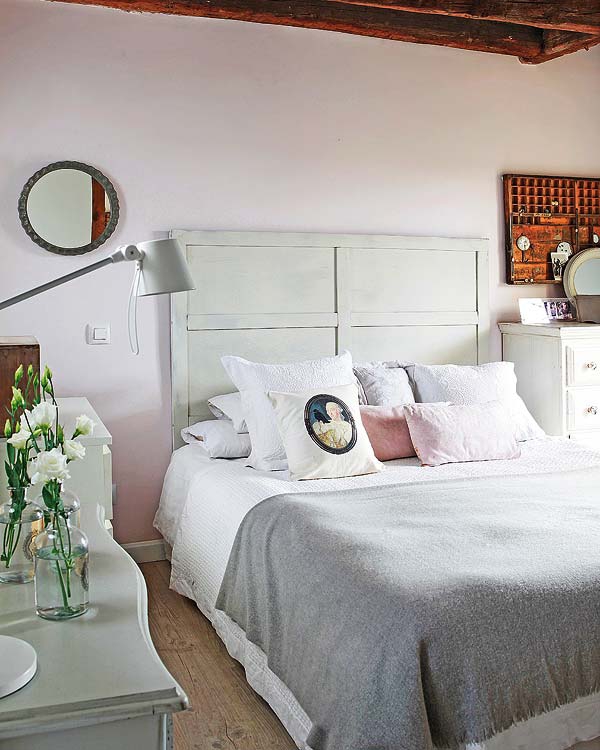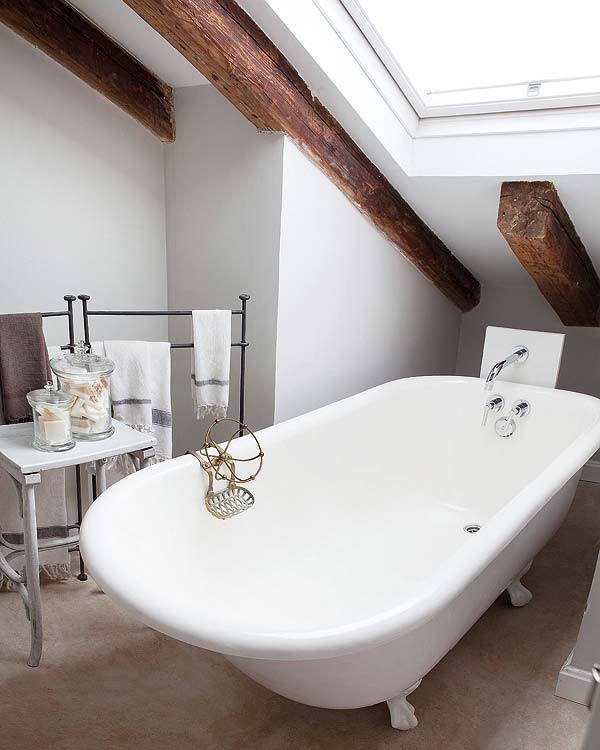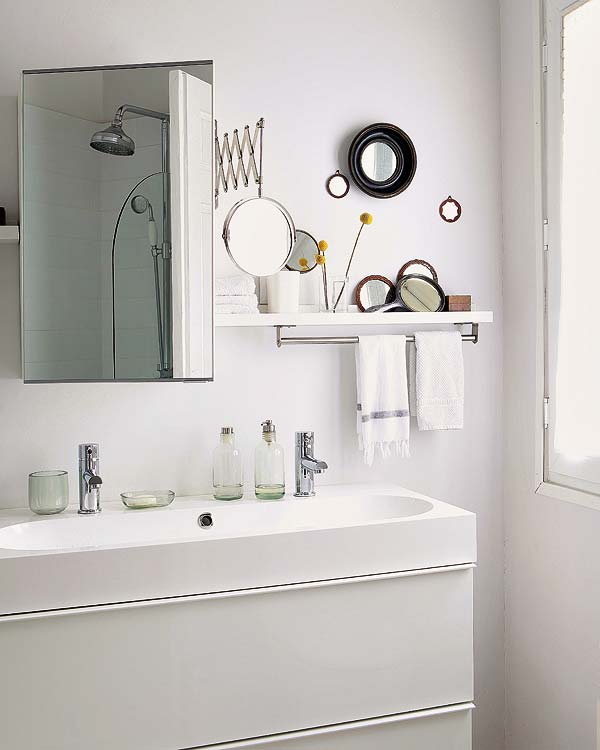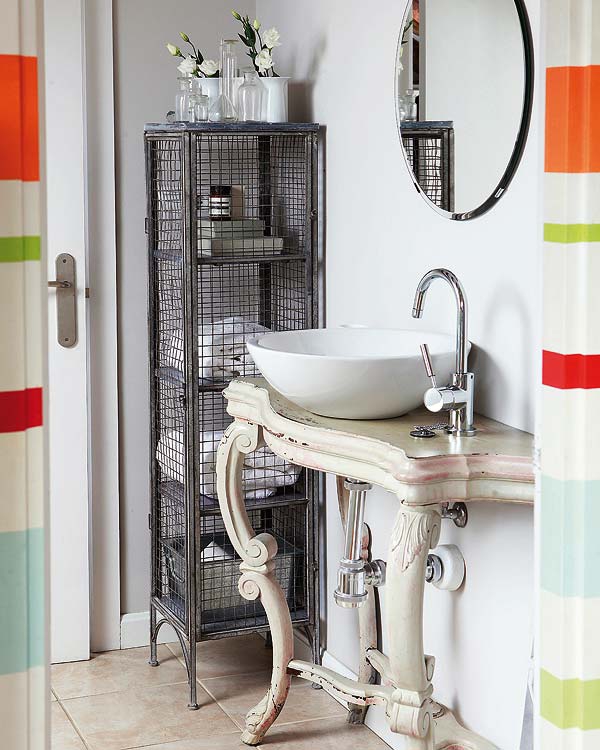 The decor throughout the majority of this vintage penthouse is actually rather soft and unassuming. There are no blatant contrasts in color, rather everything just blends seamlessly into one another. The neutrals, creams, and grays are perfect for the overall aesthetic of the home. The hints of floral in a few of the chairs and the actual florals themselves add the perfect amount of dimension to the decor. The bathrooms are a nice contrast to the rest of the home. With their brighter colors and use of metal, they are much more modern compared to the other rooms.
The wooden beams in the ceilings really bring in full circle the rusticness of this vintage apartment. Leaving the wood exposed gives you the feeling this home has been standing there for awhile now, and has managed to stay totally lovely. The back patio is perfectly rustic itself; covered in plant life and with simple furniture that has been painted in just the right shade of almost gray– it is a very inviting area.
This penthouse is the perfect place to feel comfy enough to curl up with a nice book and enjoy one of those luxurious couches. Maybe have someone on the antique piano while you read……. now that is a nice afternoon.