Strapped for space, this brilliant design from Emmanuel Combarel Dominique Marrec (ECDM) Architects transforms the eccentricities and limitations of its site into a generator of innovation and originality. Reconfiguring the dynamics between the most public and the most private of spaces within an apartment, the architects rehash an old painting workshop into the fascinating living experience that is Chez Valentin. Weaving in a myriad array of interfaces and stark level differences into a fluid experience, the design is set in motion by a unique suspended bedroom that emerges as an aesthetic pivot for the entire scheme.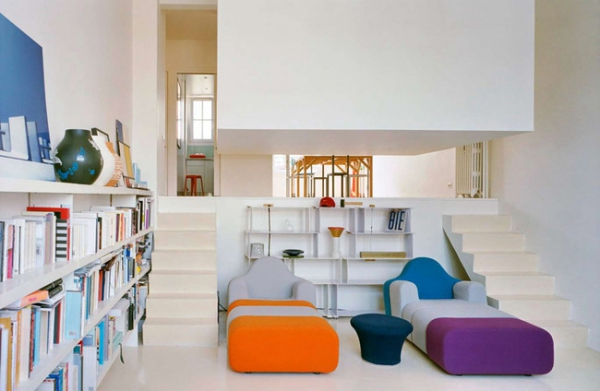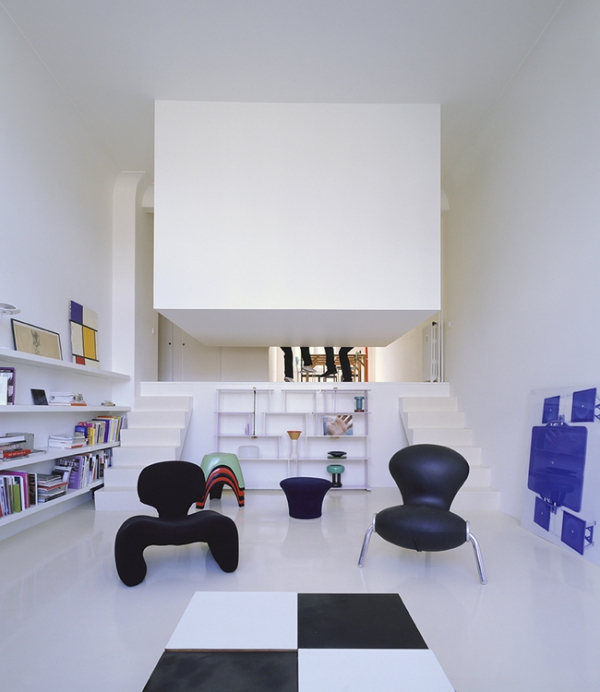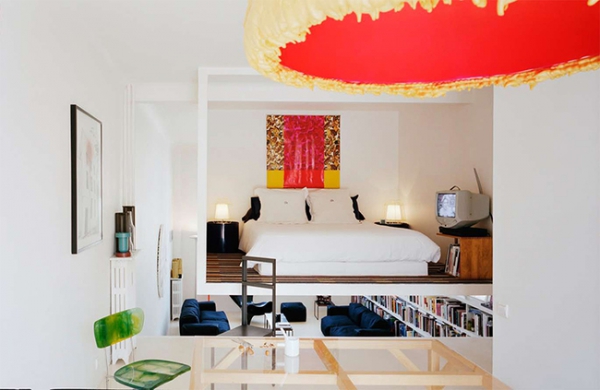 Washed in a sea of white, the scheme introduces an openness that would otherwise be scarce in a small apartment design. Floating above the main living area, the cubical suspended bedroom takes full advantage of the double heighted volume and ample natural light. Minimizing its impact on the overall footprint, it allows for the creation of a generous social core, even within the tight 50 square meters floor plan. Oriented away from the main entrance and living space, the bedroom opens up to light and ventilation permeating from the rear walls. The abrupt variations in level afford a natural privacy gradient, which makes this space a lot cozier and private than the front reception area.
The furnishings bring life and color to the space, offering visual respite and creating moments of intrigue within the design.