Living in an urban environment poses various challenges to residents as much as to designers and architects. Since the architecture and the exteriors of the existing residential buildings cannot be changed, it all comes to using the available interior spaces in the best possible way in order to create a comfortable and practical home in the heart of the city. The bigger the challenge however, the more opportunities are found for implementing designing creativity and finding solutions, which shows in the interior design project of this lovely 56 sqm / 603 sqft apartment in Lviv, Ukraine, executed by OM Shumelda.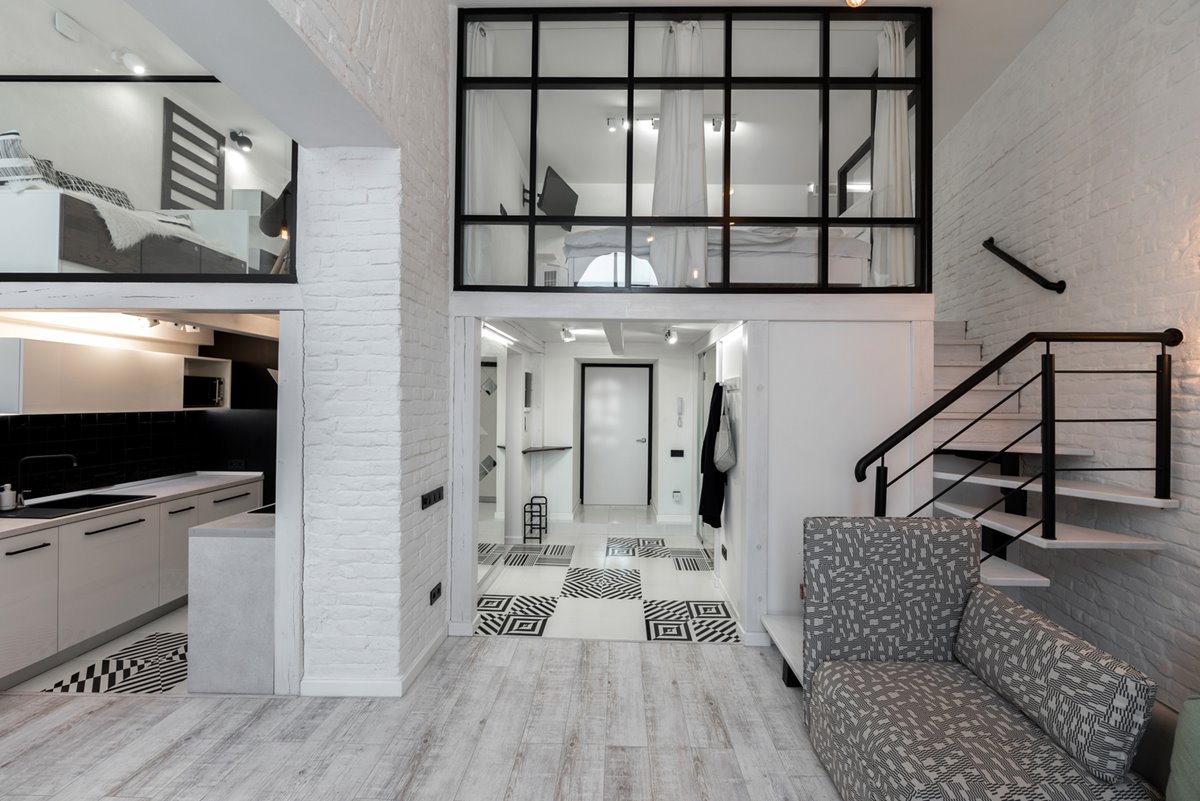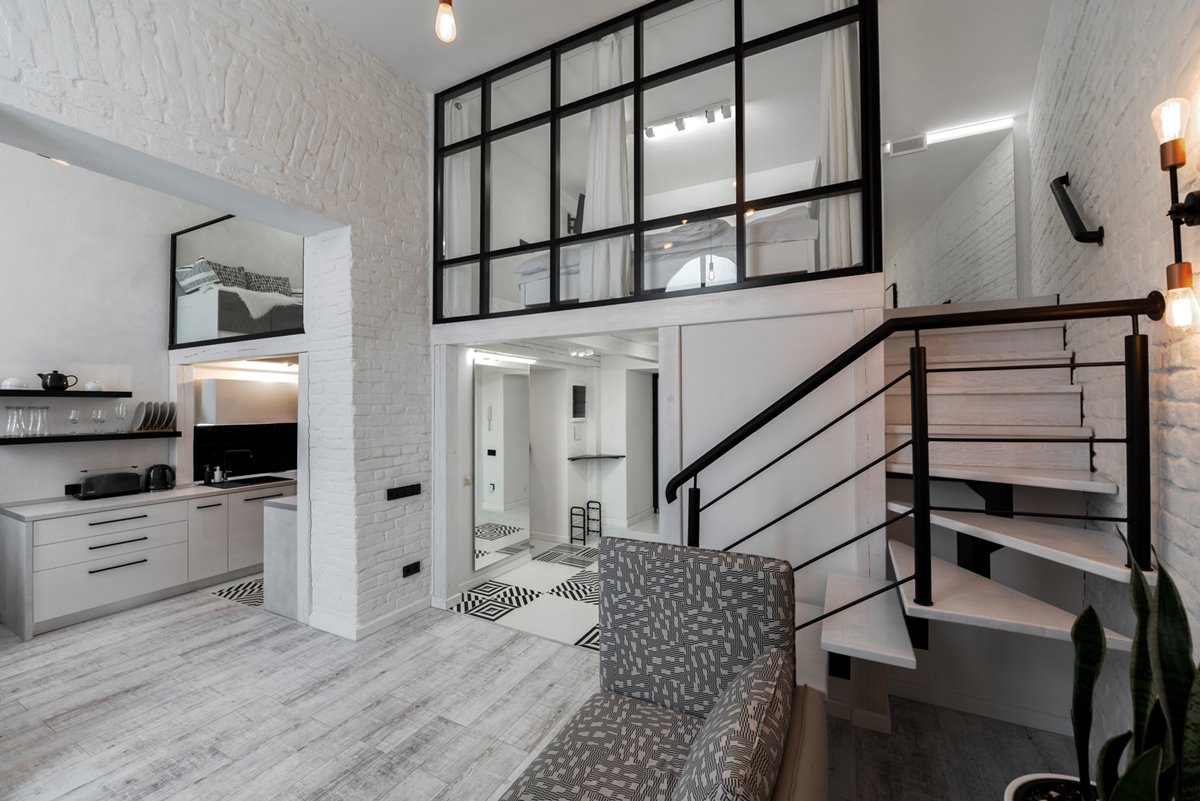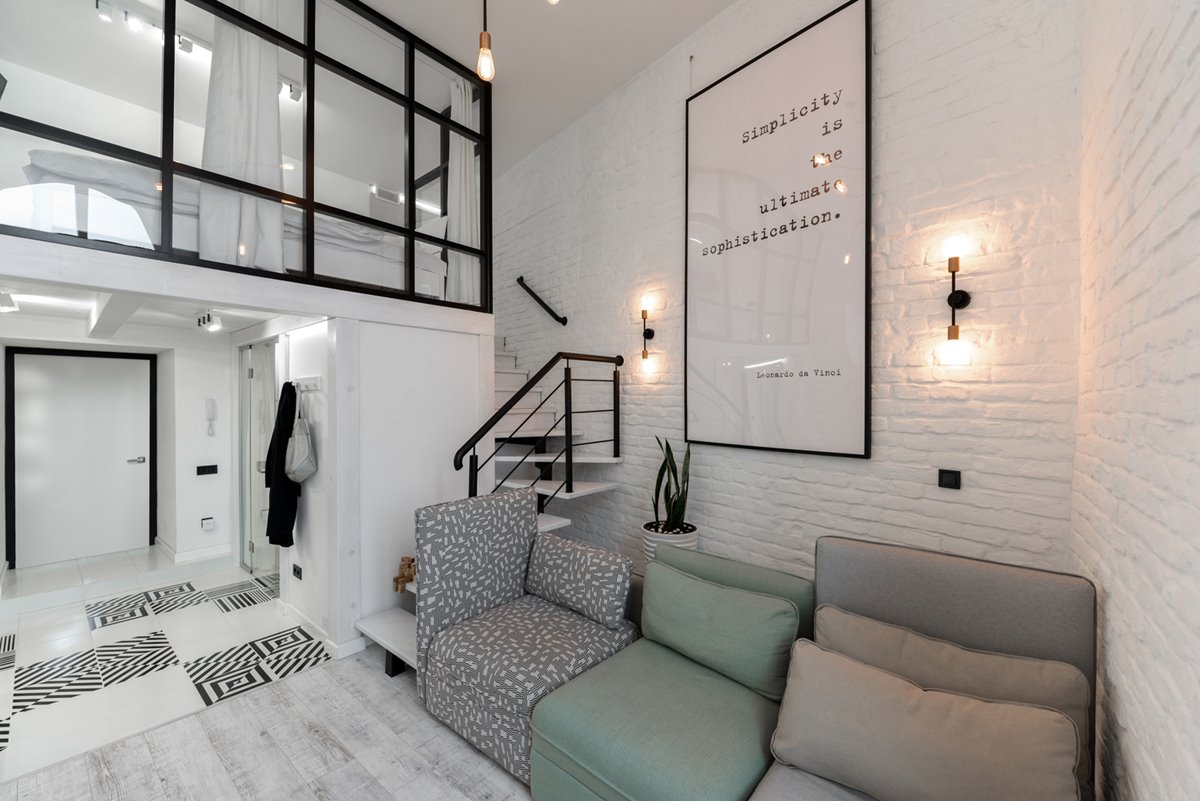 To visually expand the limited interior space, the designers have chosen a color palette in predominant white with contrasting elements in black. The classical color combination is implemented throughout all elements of the interior and interpreted in a stylish modern urban design. Another smart solution for styling the residence was to keep the vaulted windows overlooking at the Opera House and to restore some of the old Austrian brick walls, leaving them uncovered yet painted in white. This approach helped in both, preserving the historical charm of the apartment, while making it look modern and fresh.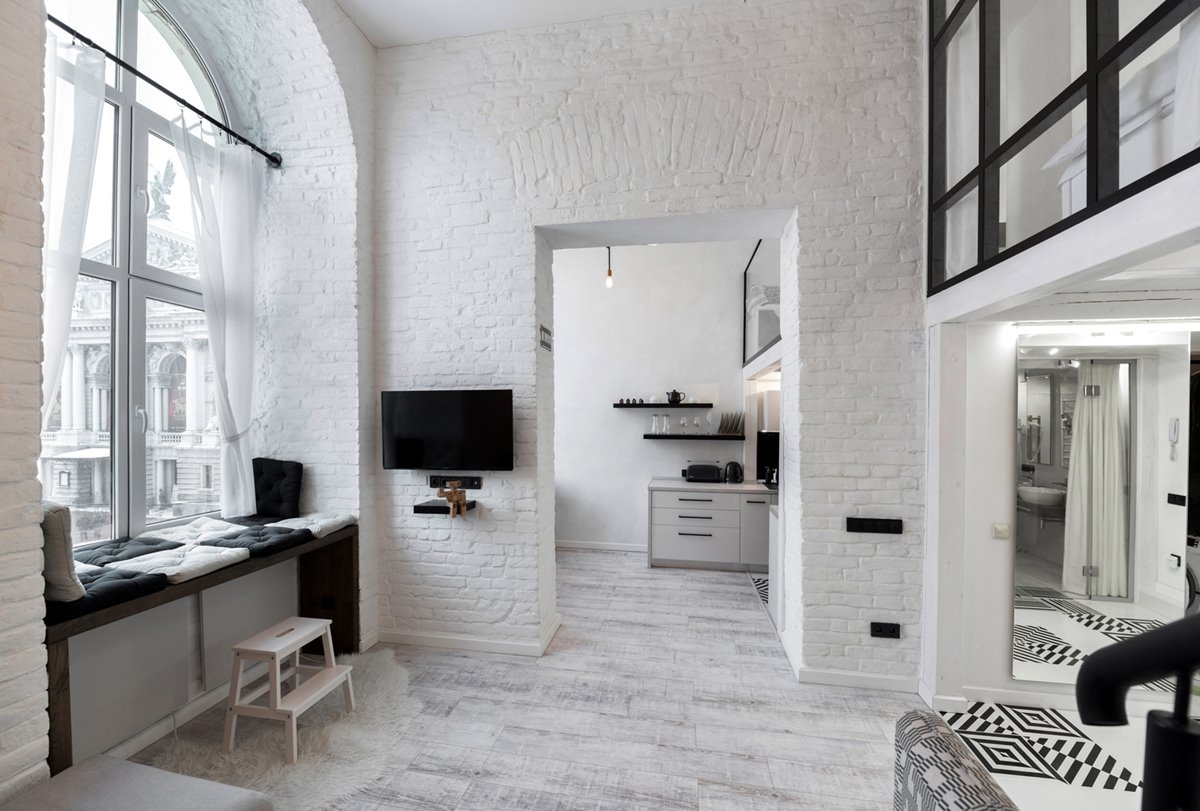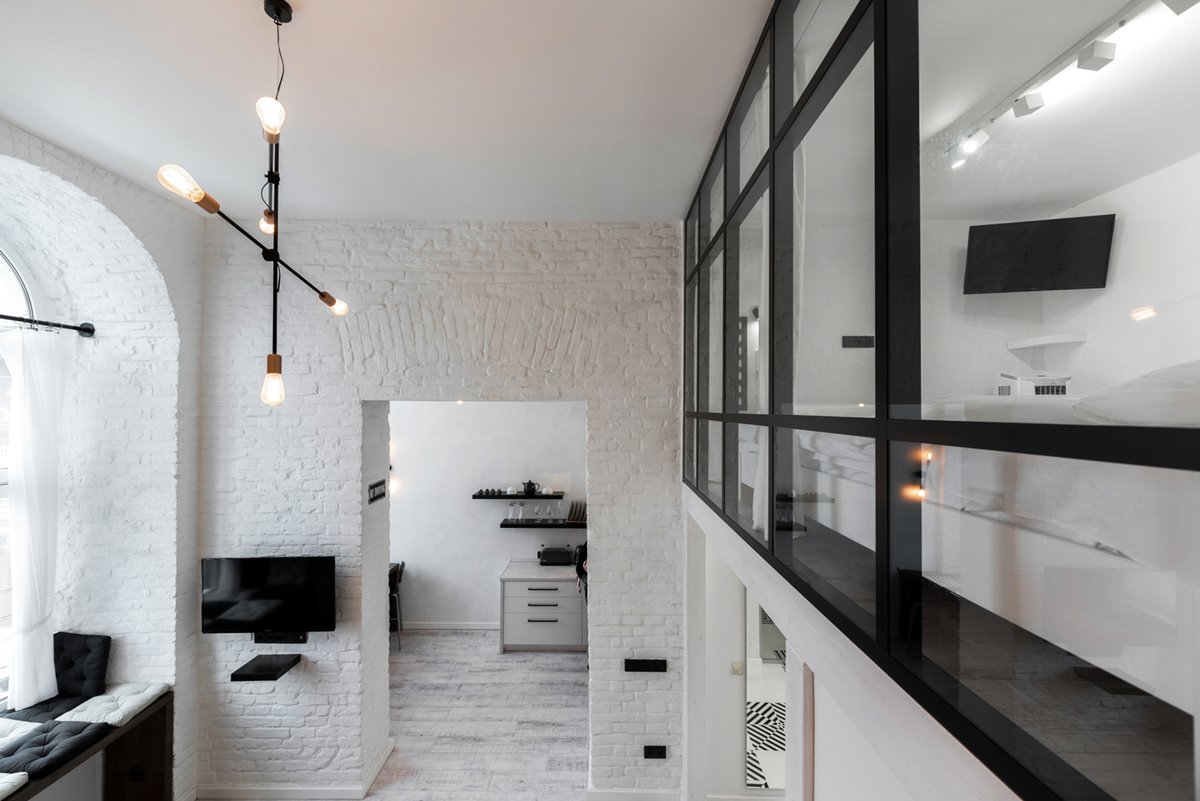 To maximize the living area and fit the main living facilities in the small interior space was yet a greater challenge. Taking advantage of the high ceilings and using glass partition walls, the designers opted for creating a two-level mezzanine. The ground 'floor' features an open-plan layout accommodating a hall, a living room, a kitchen and even a bathroom. And since every inch counted, they also came up with the original solution of using the large window sills – one accommodating a comfy lounge area with charming soft cushions, while the other serving as a kitchen table. The semi-story upper 'floor' provides enough space for a comfortable bedroom chamber with a convenient wardrobe.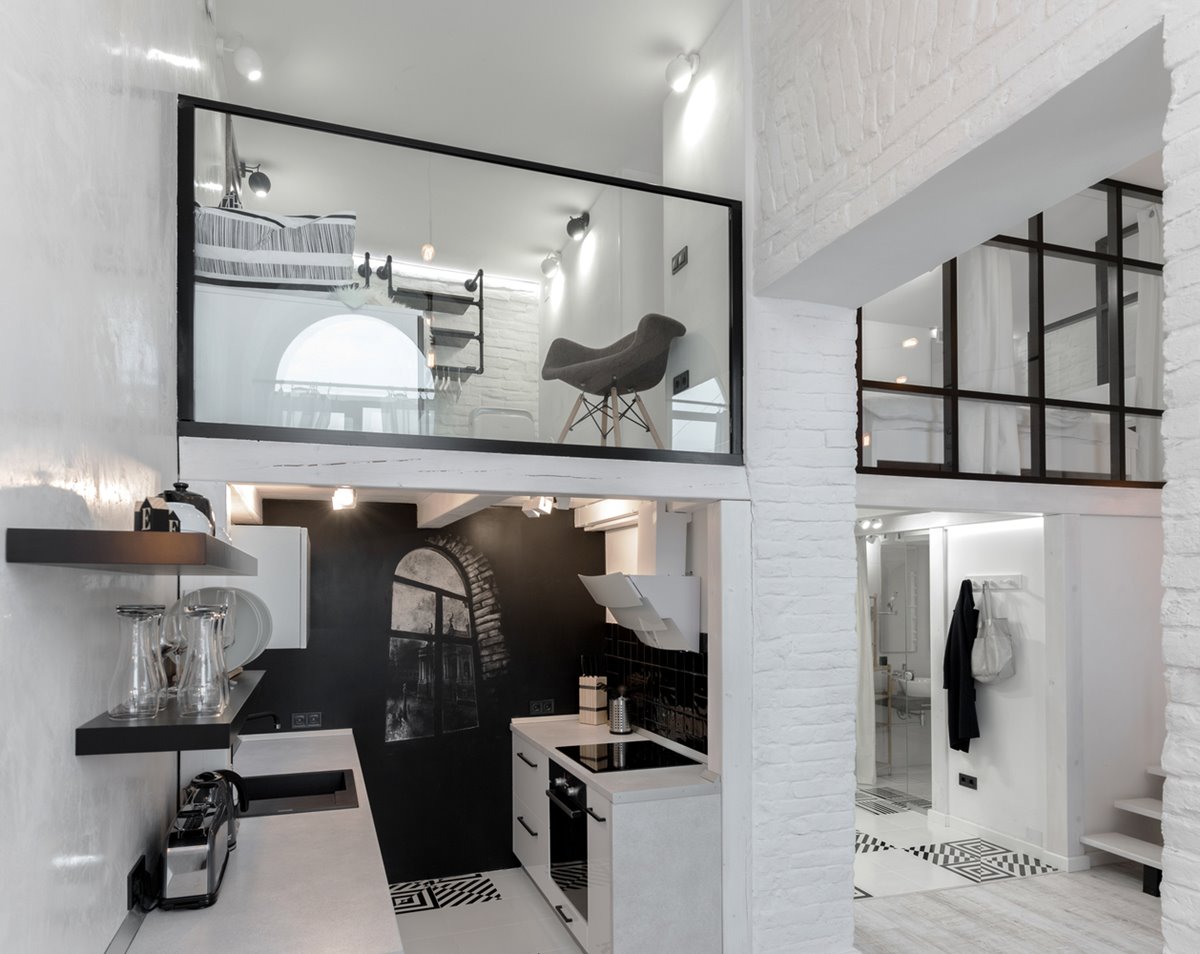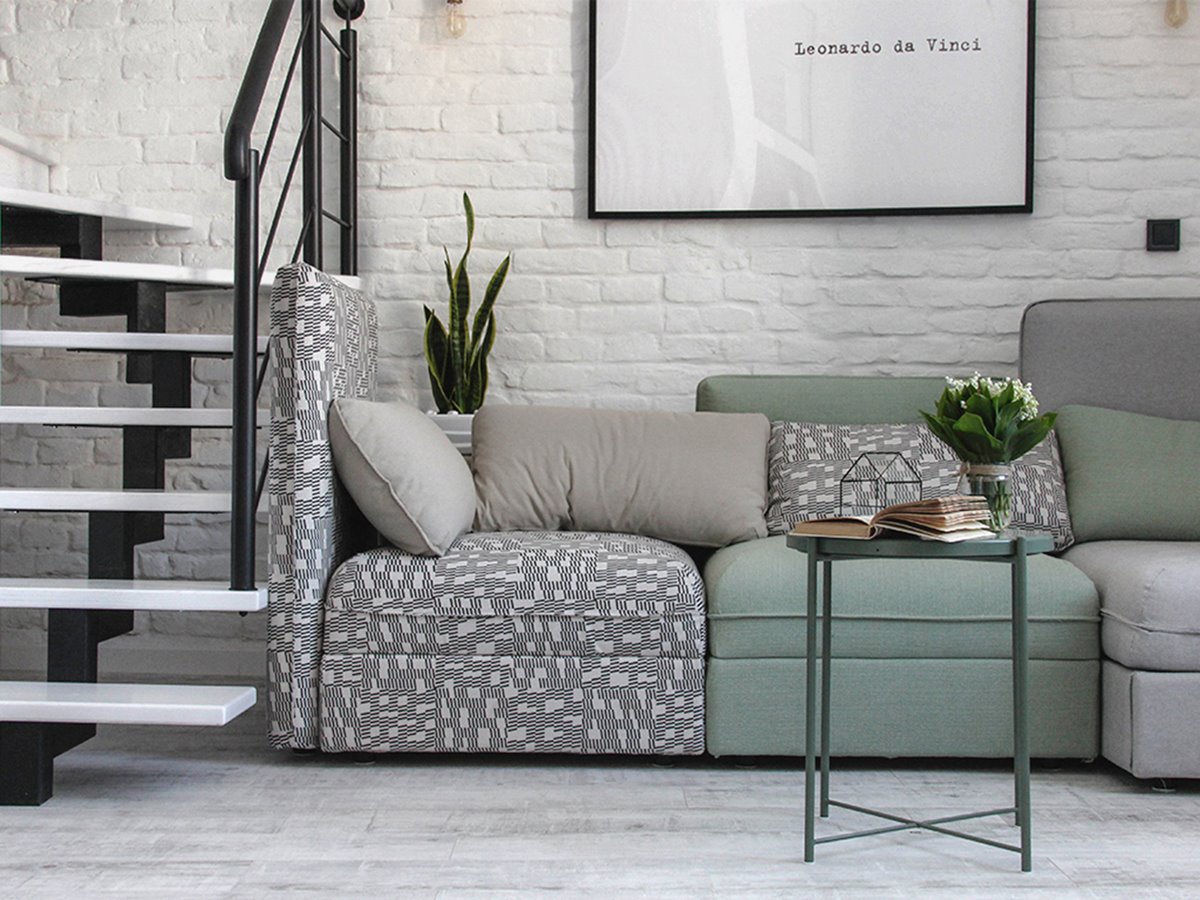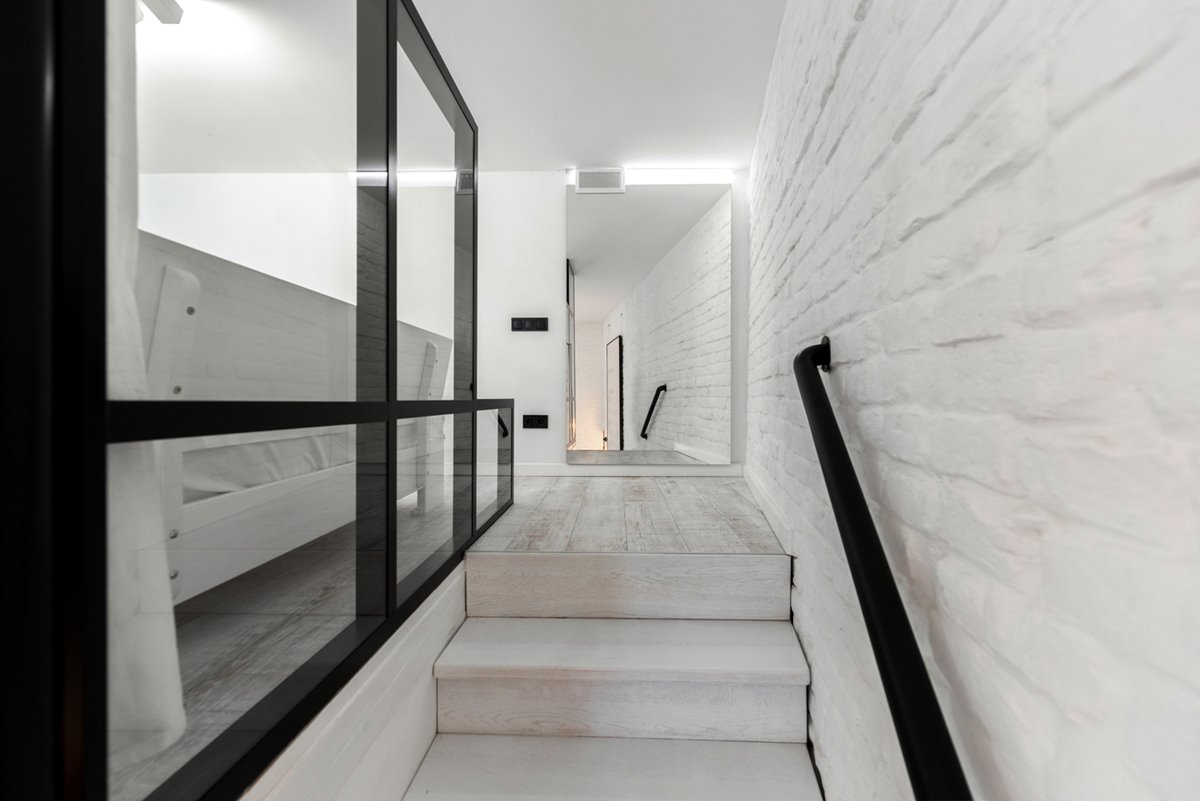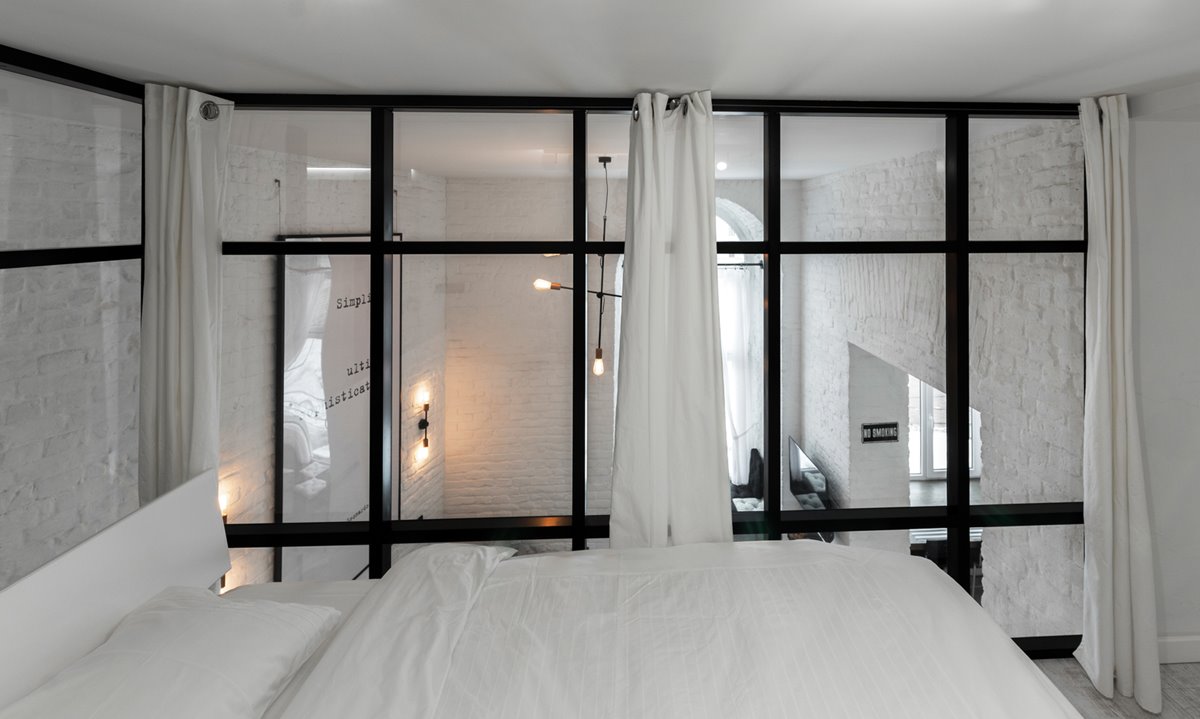 Photography: Ross&Helen