Rendered in the warm, inviting aura of exposed brick and extensive woodwork, this fabulous loft is an articulate symphony in a post-industrial palette. Spread over 2,200 square feet, this luxurious pad, located in Bryant Square in South Beach, San Francisco, is built in an old warehouse and printing shop dating back to 1916.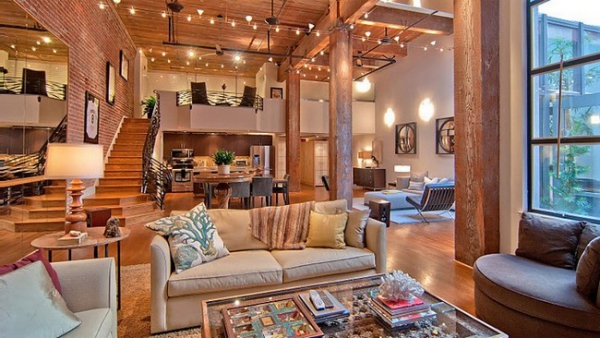 The renovation fully utilizes the industrial charm, clear heights and ample volume to offer a well-knit two bedroom apartment across two levels- ground and mezzanine. The design allows the stripped brick walls to create an abundant shell within which different functions and spaces are lightly introduced.
The ground level is an uninterrupted movement between functional cores that adopt a similar material and texture palette to flawlessly vibe off each other. The kitchen is tucked under the mezzanine while the social and living areas occupy main stage. Massive openings pour light into the double heighted volume of this fabulous loft, further accentuated by skylights in the atrium. A clever mirrored panel with a sliding arrangement conceals one such opening at the foot of the staircase; it permits natural light when open while reflecting and amplifying the interiors and artificial lighting when closed.
The bedrooms and bathroom are located on the mezzanine and are designed with a light touch reminiscent of Japanese sensibilities. Sliding panels permit the bedrooms to open up and integrate into the main volume should the need arise.
A benchmark in elegant adaptive re-use, this fabulous loft was recently sold for USD 1.4 million.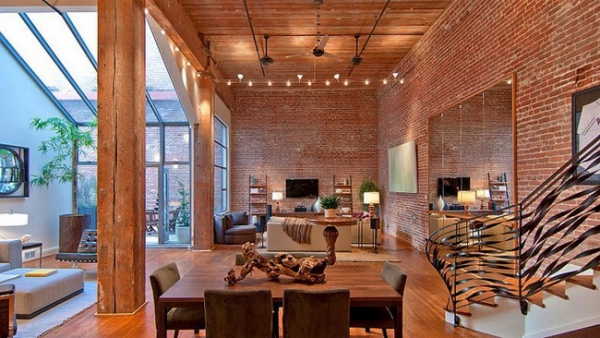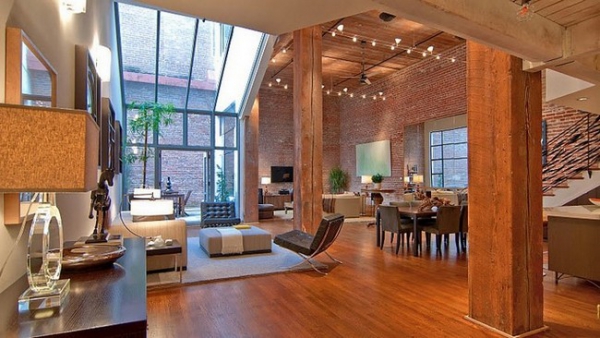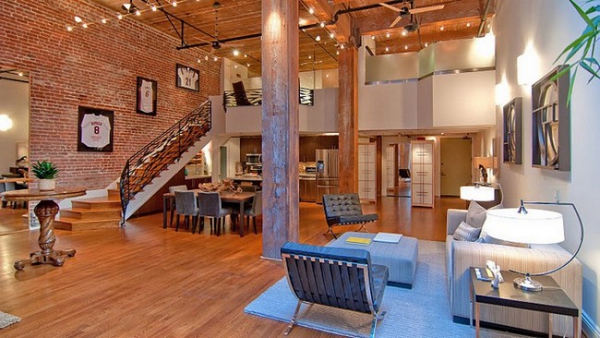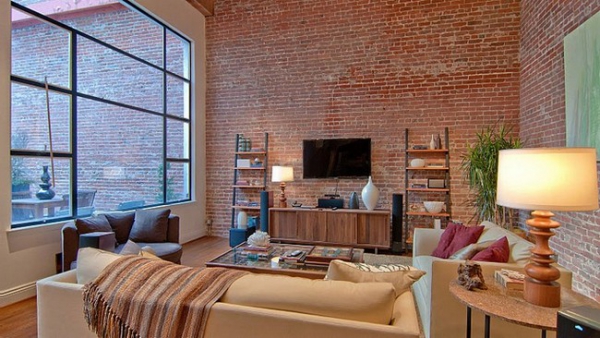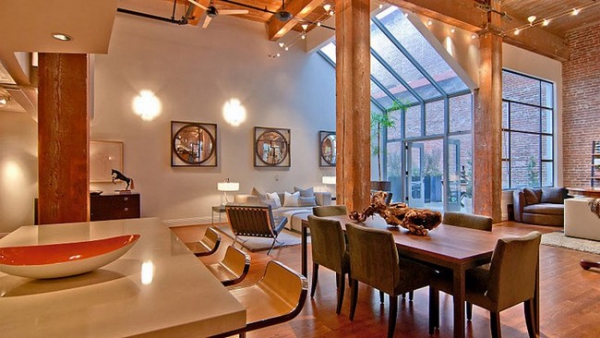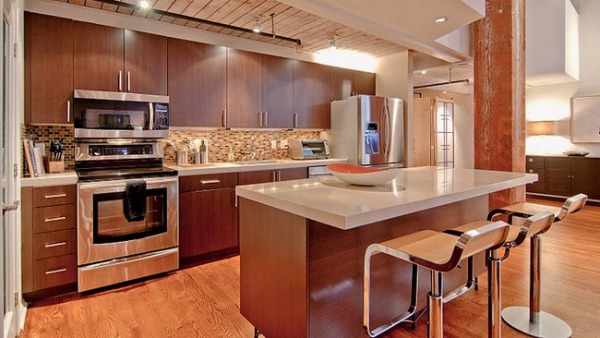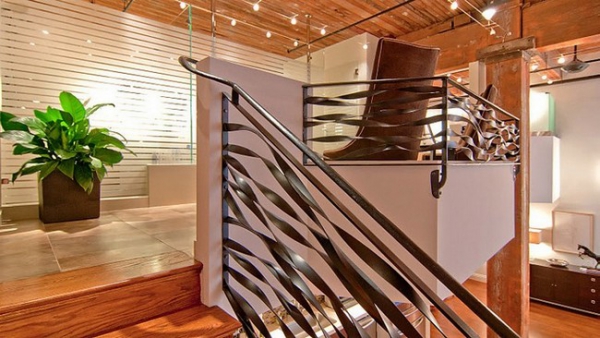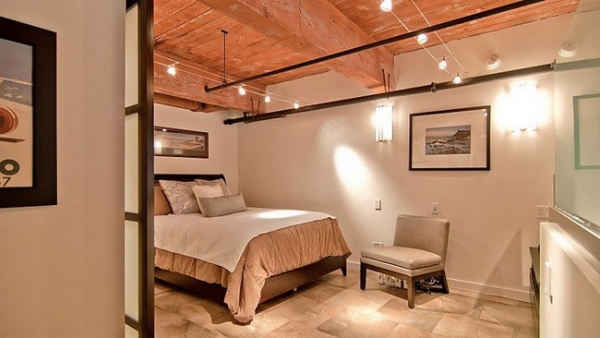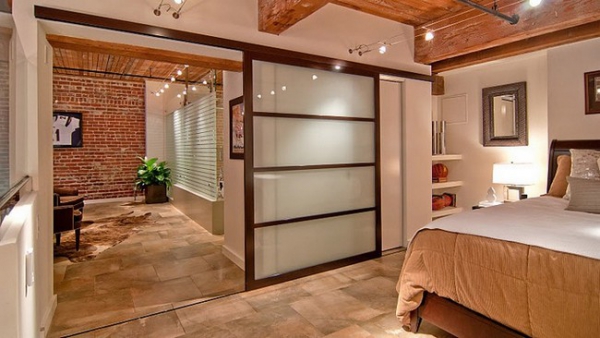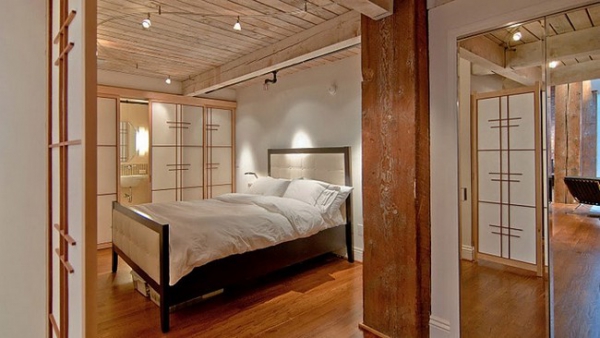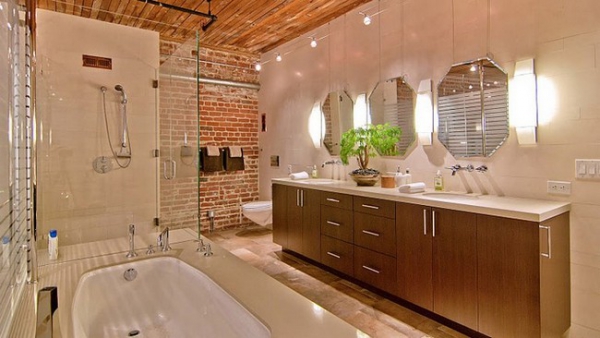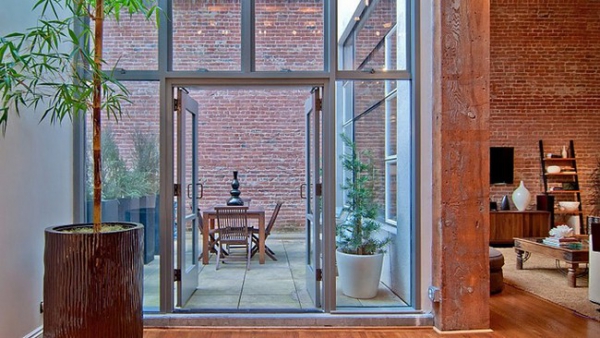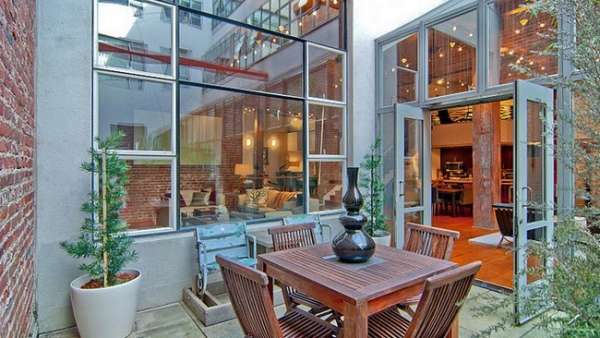 Images found here