This gorgeous apartment belongs to the Danish fashion designer Naja Munthe. We adore the wonderful décor in the designer home, as well as the stylish color palette.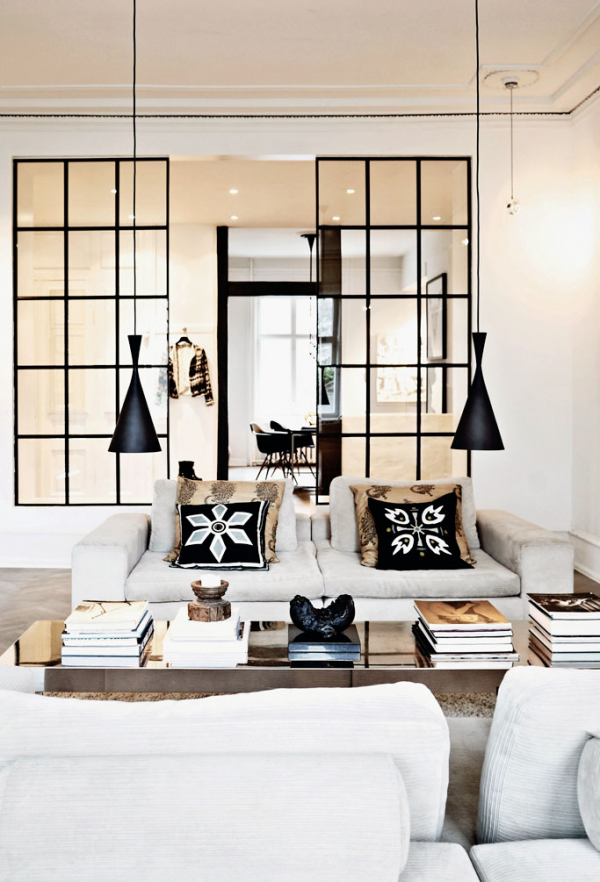 The white, black, and brown, look phenomenal in the space. Two plush neutrally colored sofas sit across from each other, and a long brilliant silver table, sits in the middle. The sofas have wonderful accent pillows and the table is filled with books, magazines, and alluring sculptures. We're kind of obsessed with the black ceiling lights, not only are they beautiful, but they hang at an intriguing height. The interior windows are fantastic, opening up the space, and giving the room a certain glamor.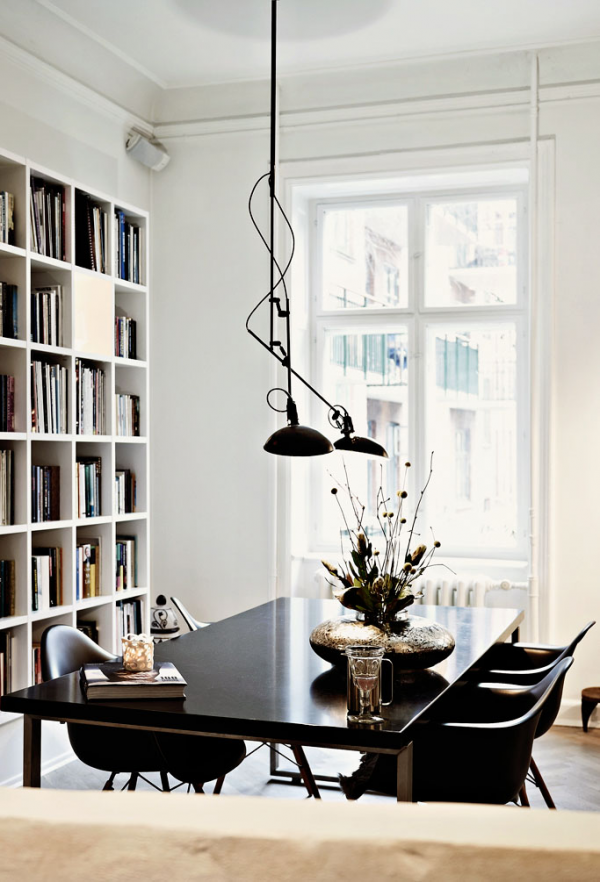 This room is exceptionally elegant. A large window provides a huge amount of natural light and white shelving provides a place for books. A black table is surrounded by modern black chairs, and an interesting ceiling light, hangs over the table. We adore the vase, it adds a bit of glamour to the room.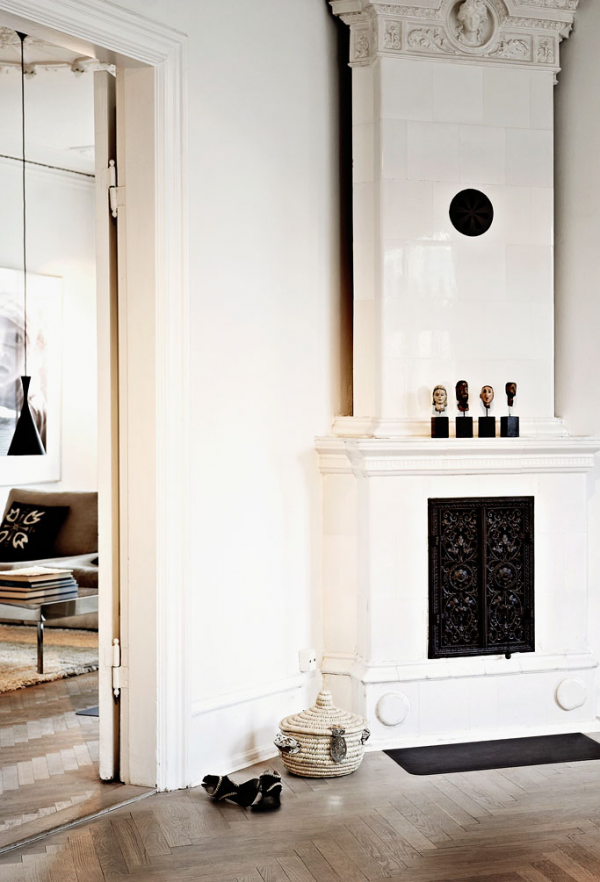 The fireplace in this designer home is simply outstanding. The black detailing, the white detailing, and the tile, look fabulous together. The sculptures that line the mantle are eccentric, bringing even more personality to this striking home.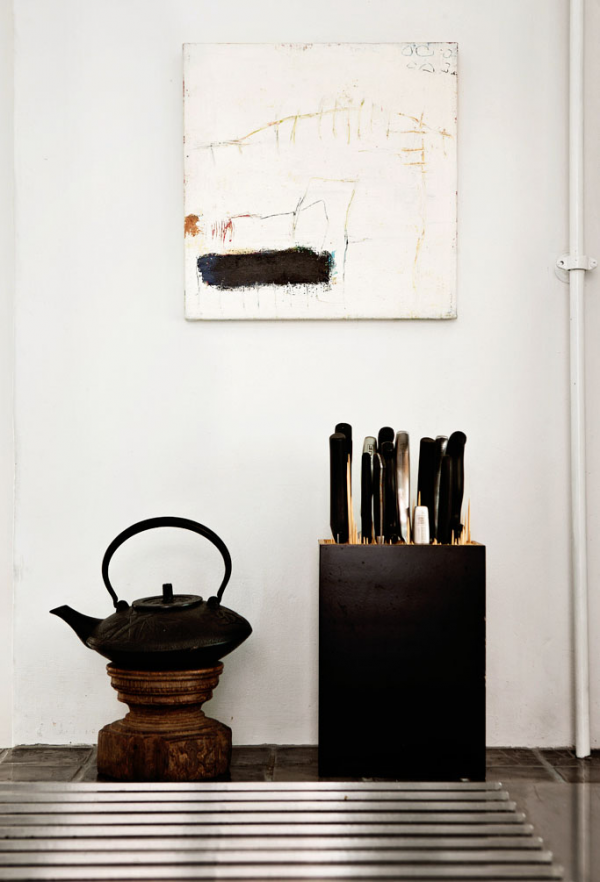 We love the artwork, and the black and brown found in the teapot and the wooden stand.
The fabulous abstract artwork continues in the bedroom of this designer home. The hardwoods are striking with their large size and sublime color. A bit of texture is added through a white blanket, and patterns are added through the comforter and the pillows: positively lovely.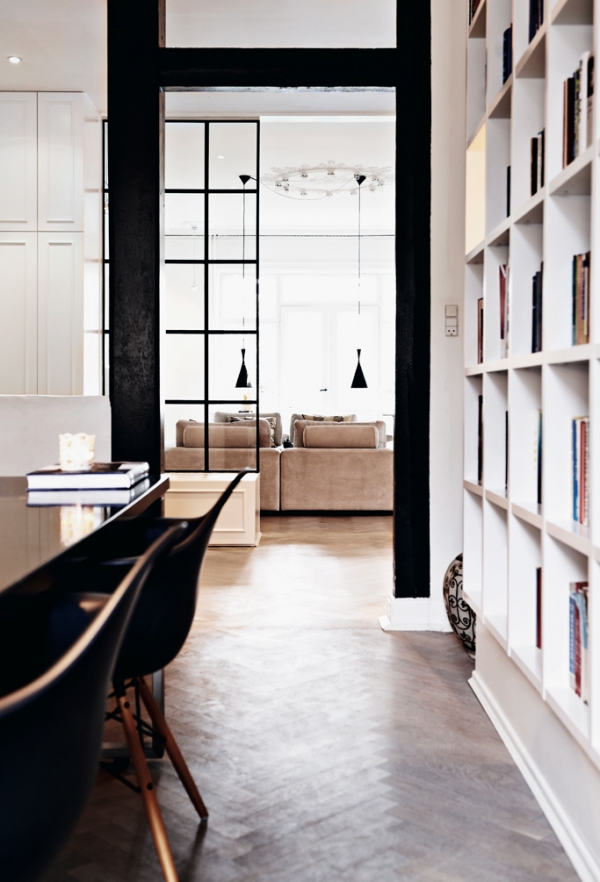 Between the contrasting black and white, the cozy brown, and the outstanding décor, this designer home is a shining example of stylish and elegant interior design.