As if its phenomenal views and exclusive location were not enough to captivate you, the interiors of this luxury penthouse create unique architectural dialogues that are utterly original and individualistic by design. Russian firm Archi Te Kto draws on an innovative design brief to create a medley of spatial surprises and geometries that anchor this contemporary space in a future-proof ideology. Hovering above the Moscow skyline, this expansive 200 square meters spectacular penthouse has all the ingredients that make for big impressions and sharp aesthetics in the twenty first century.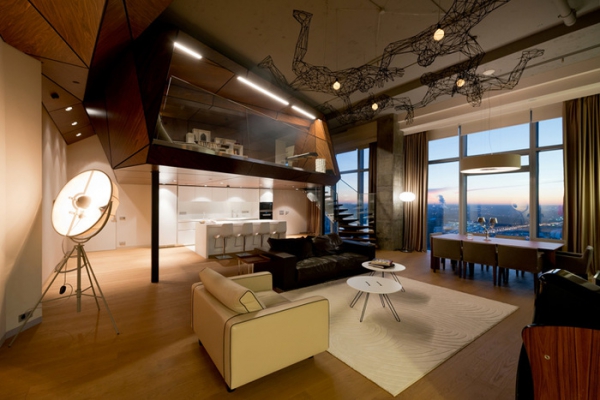 The design sets off by introducing an acoustically primed music room into the double height volume of its social core. Fashioned into a light floating unit, it appears like an architectural grand piano, lending rhythm to the design and its spatial choreography. Sharp angles, inspired by its interior acoustic treatment, spill out into the remainder of the design, creating a tight modern rendering of this spectacular penthouse. The private spaces, i.e. bedrooms, dressing rooms and bathrooms, as well as additional storage are tucked behind the main core, organized over both levels.
Organic hints abound throughout the material palette, bringing delicate warmth to the space and saving this design from the unrestrained scale and brashness that plagues many extravagant homes and interiors.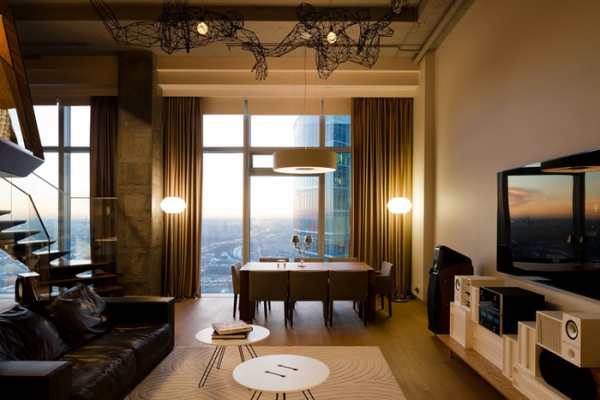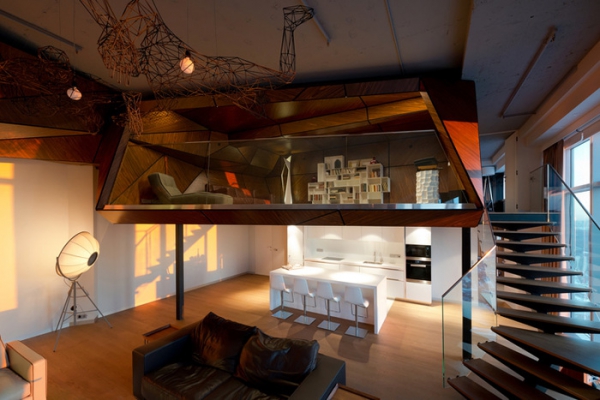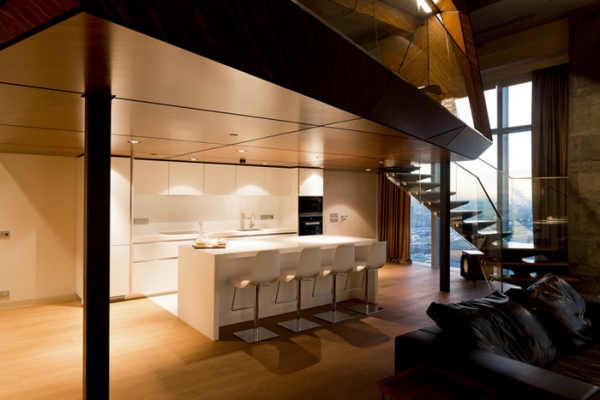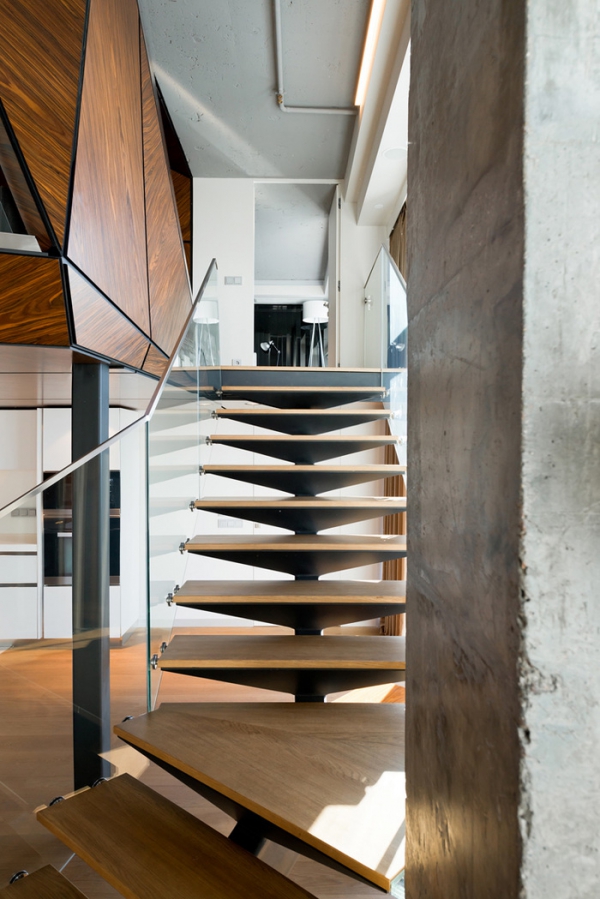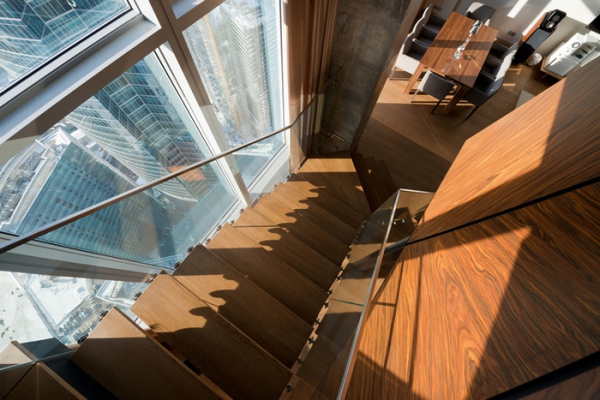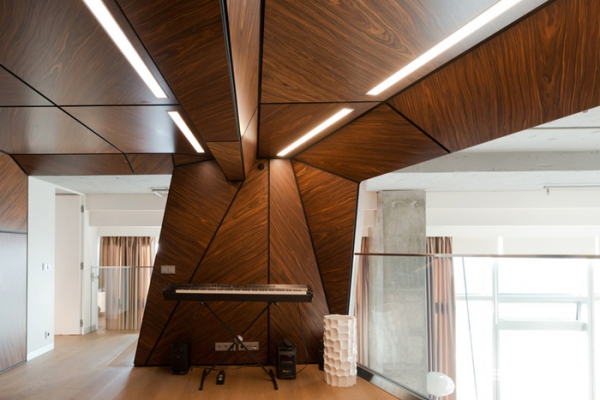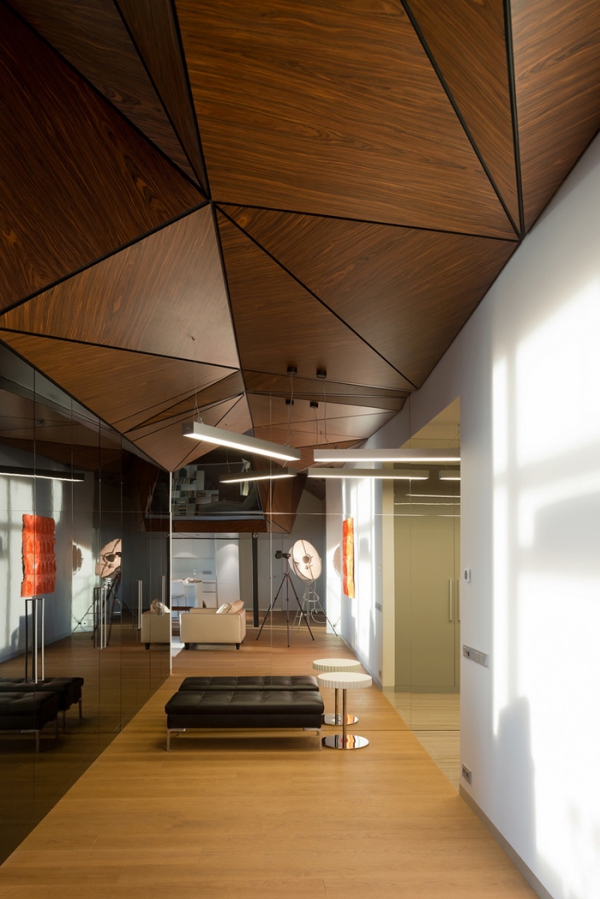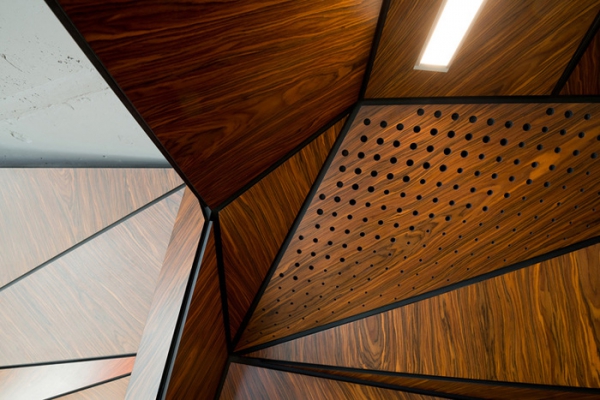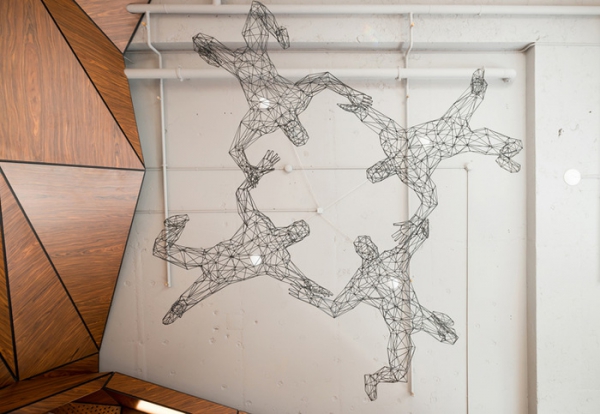 All images © Iliya Ivanov