The limited area of a small residence may seem a tough challenge in finding optimal solutions for providing comfortable living conditions. But small spaces can still be made functional and cozy with a bit of creativity. It's all in the details! And this small Swedish flat proves it.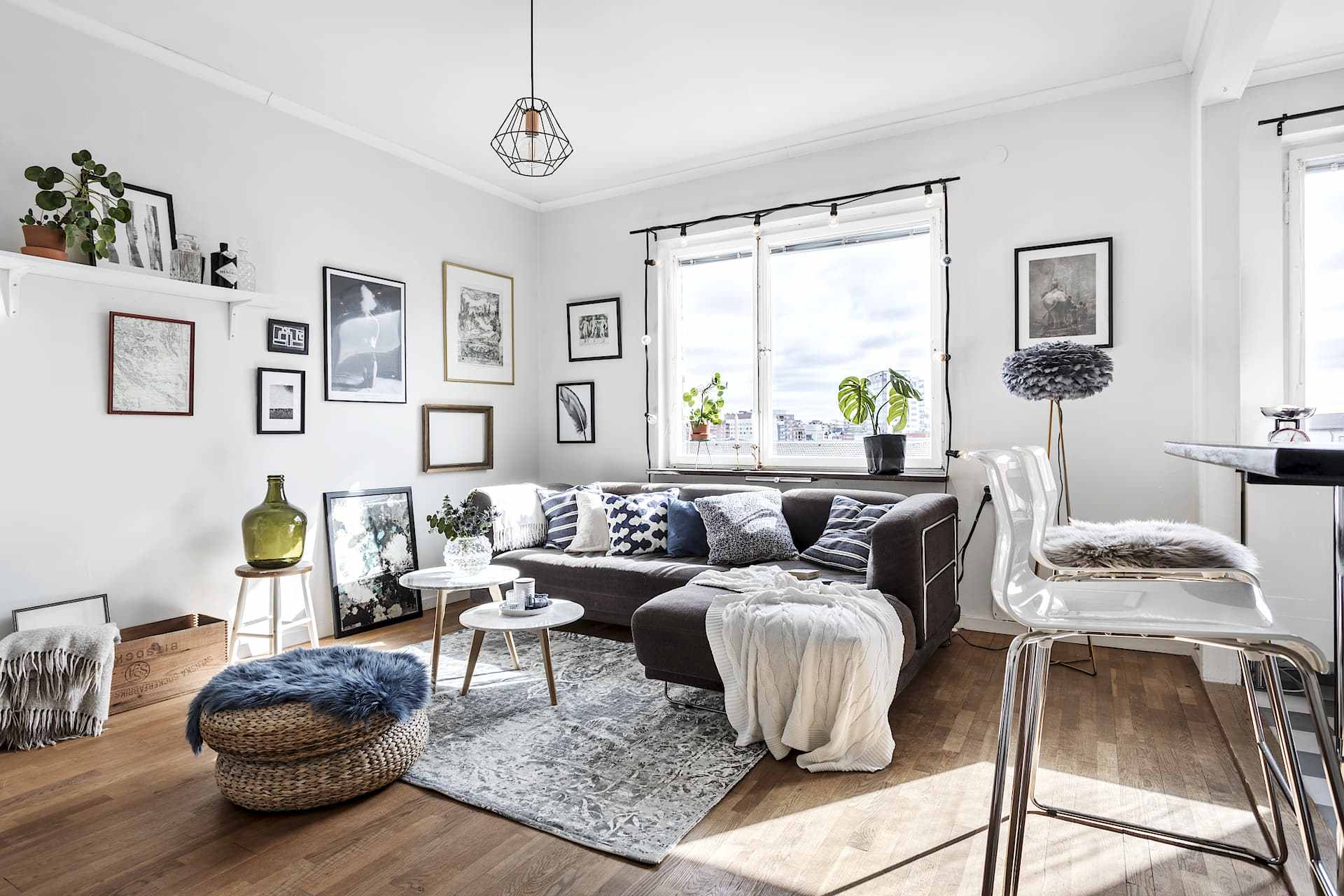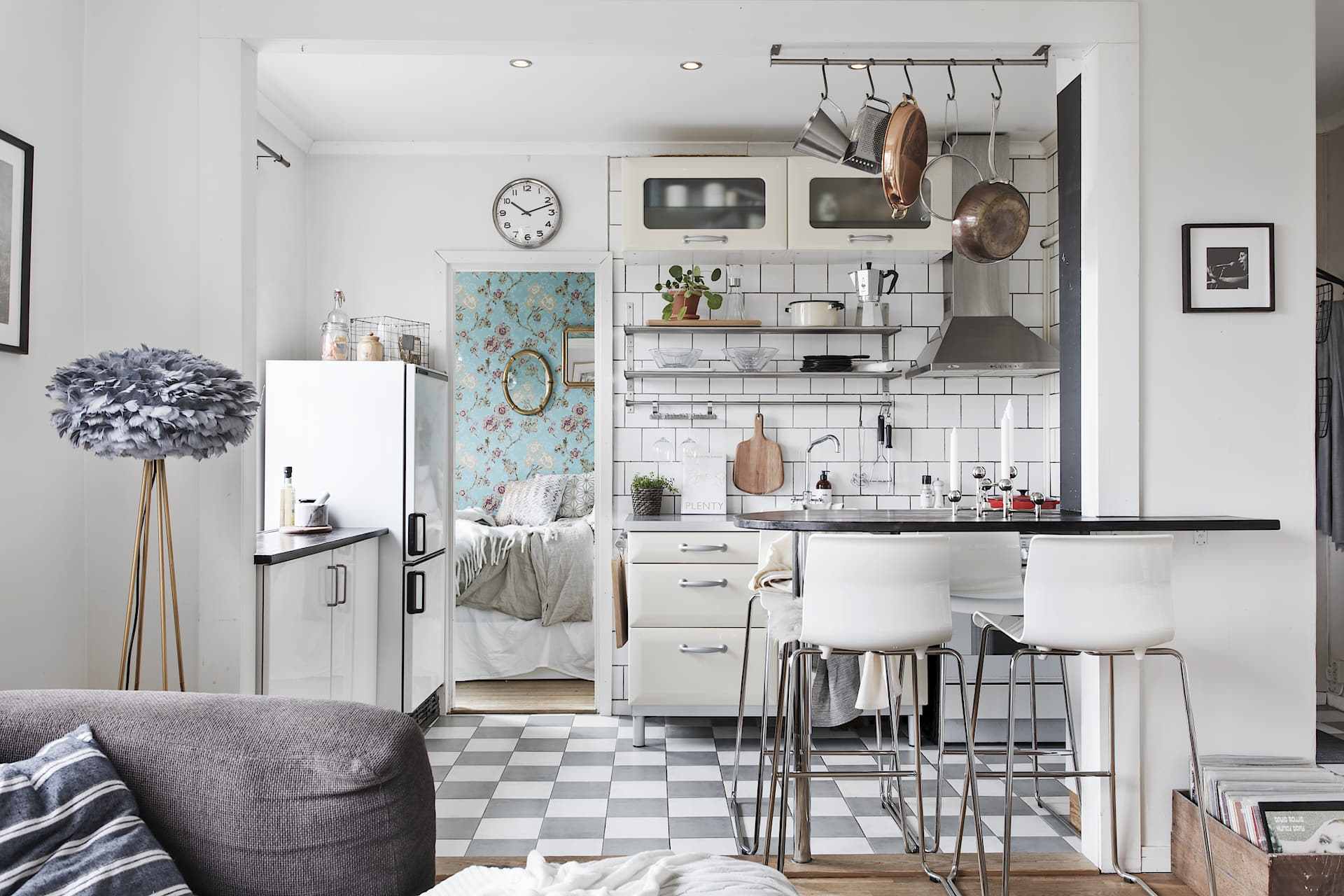 The main part of the living area of the apartment is an open-plan space accommodating a living room, a kitchenette, and a dining nook. The interior designers have found a very smart solution for 'separating' these areas, using different flooring. The floor of the living room is wooden, the kitchen floor is tiled, and the dining nook steps on both floors, providing a seamless transition and a link between those two.
Another smart detail in achieving space separation is observed on the walls. While the walls of the living area are smoothly painted, the kitchenette wall is all tiled. The dominant interior design style here is Scandinavian, of course, featuring the typical white/grey color palette in furniture items, fabrics, and decorations.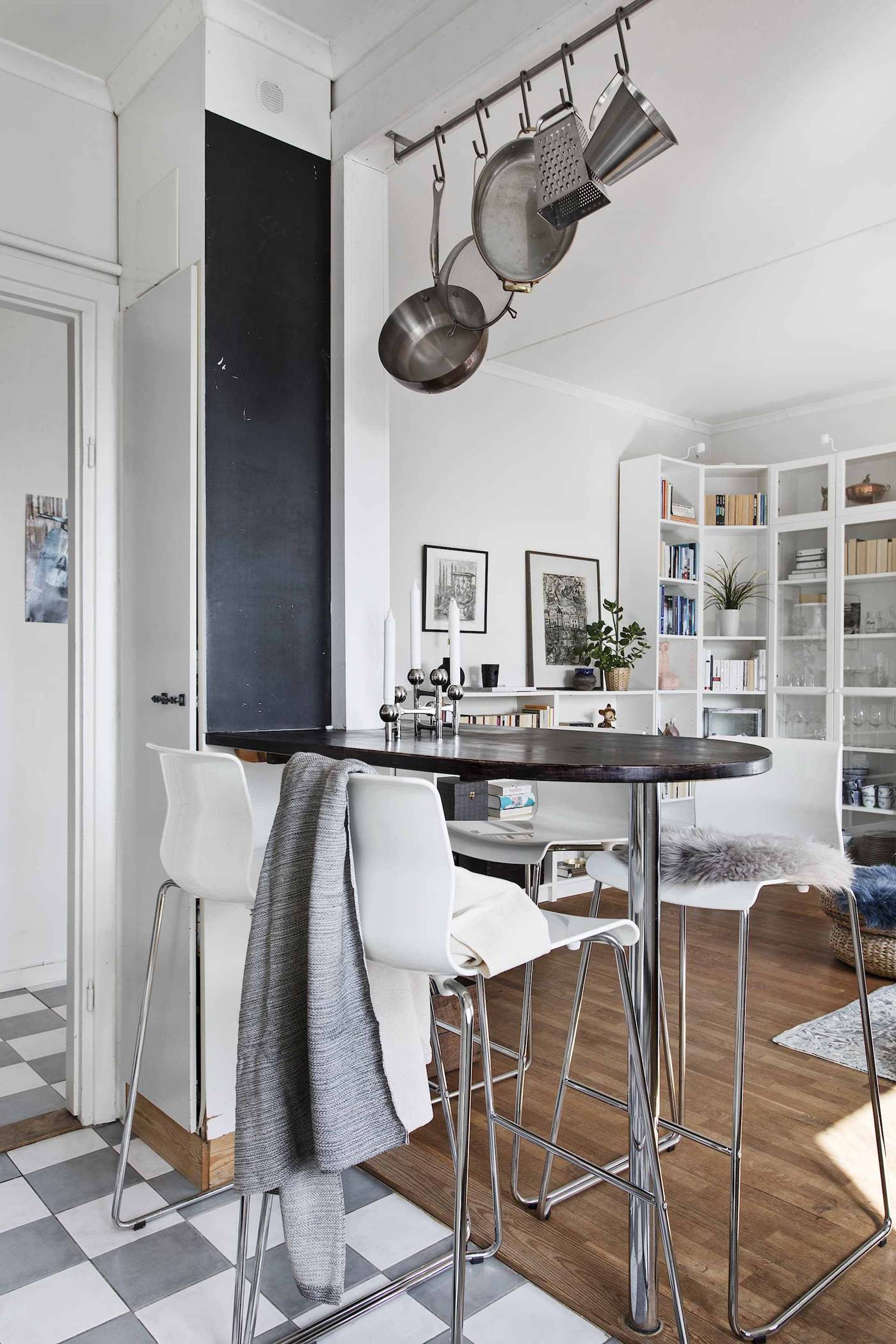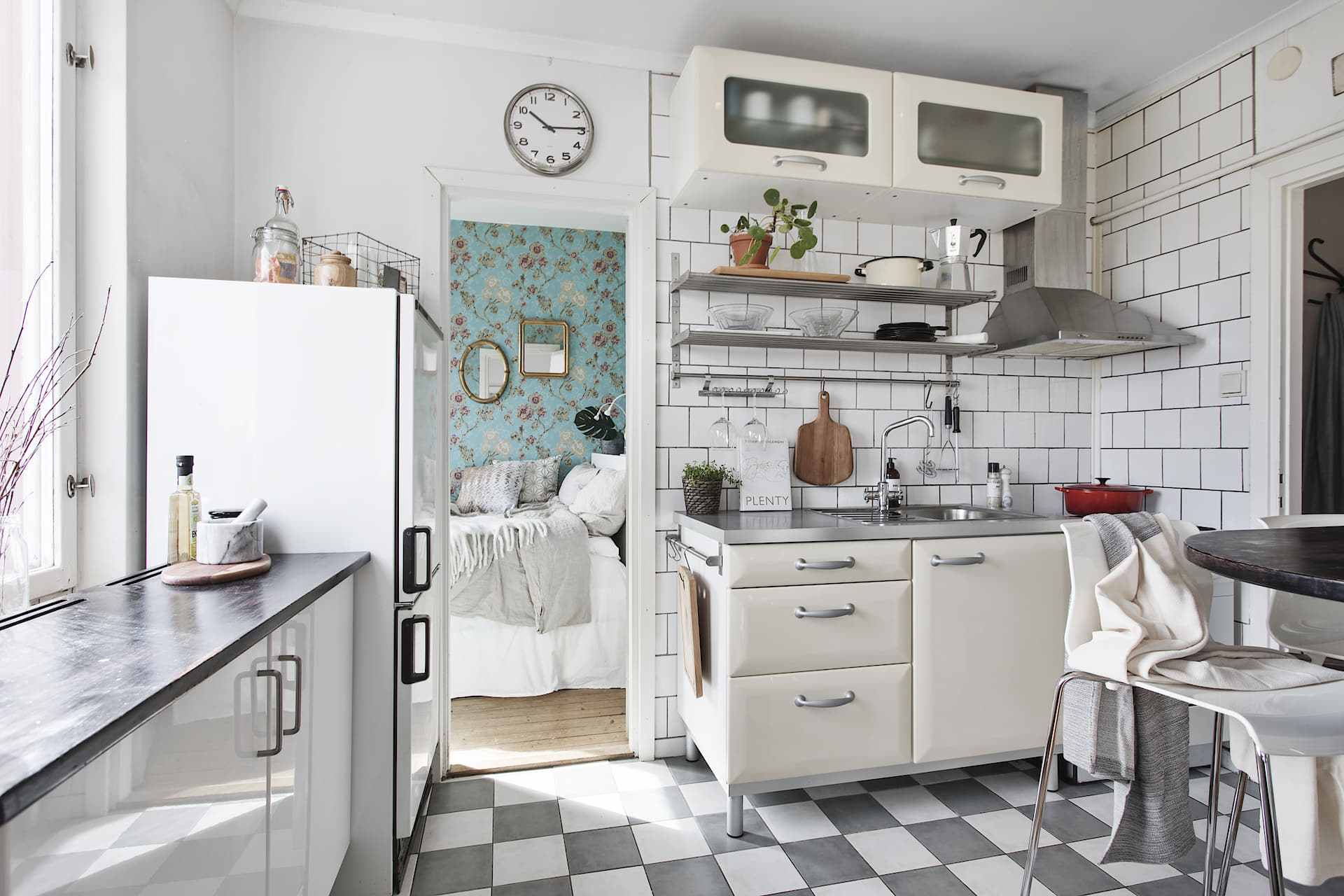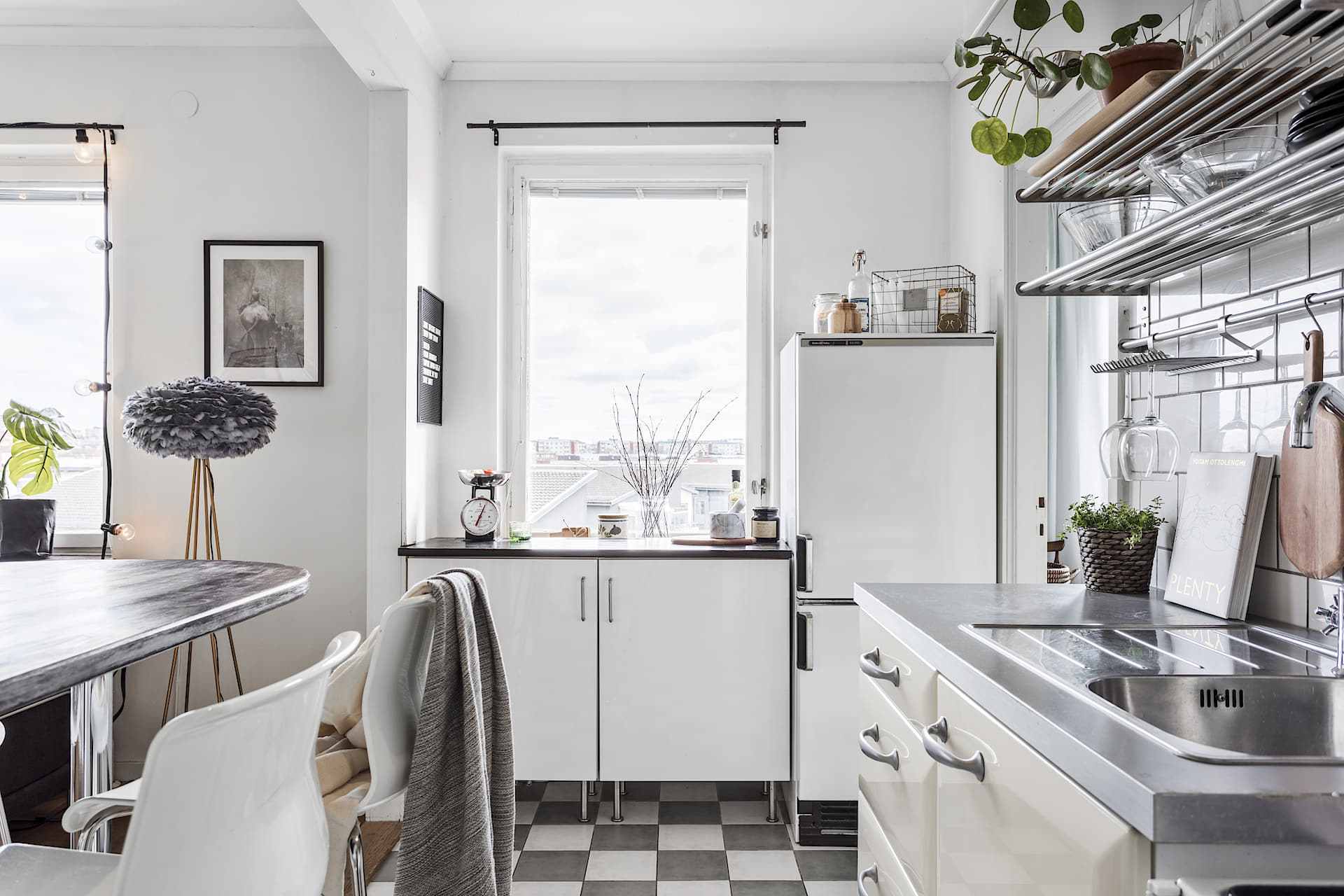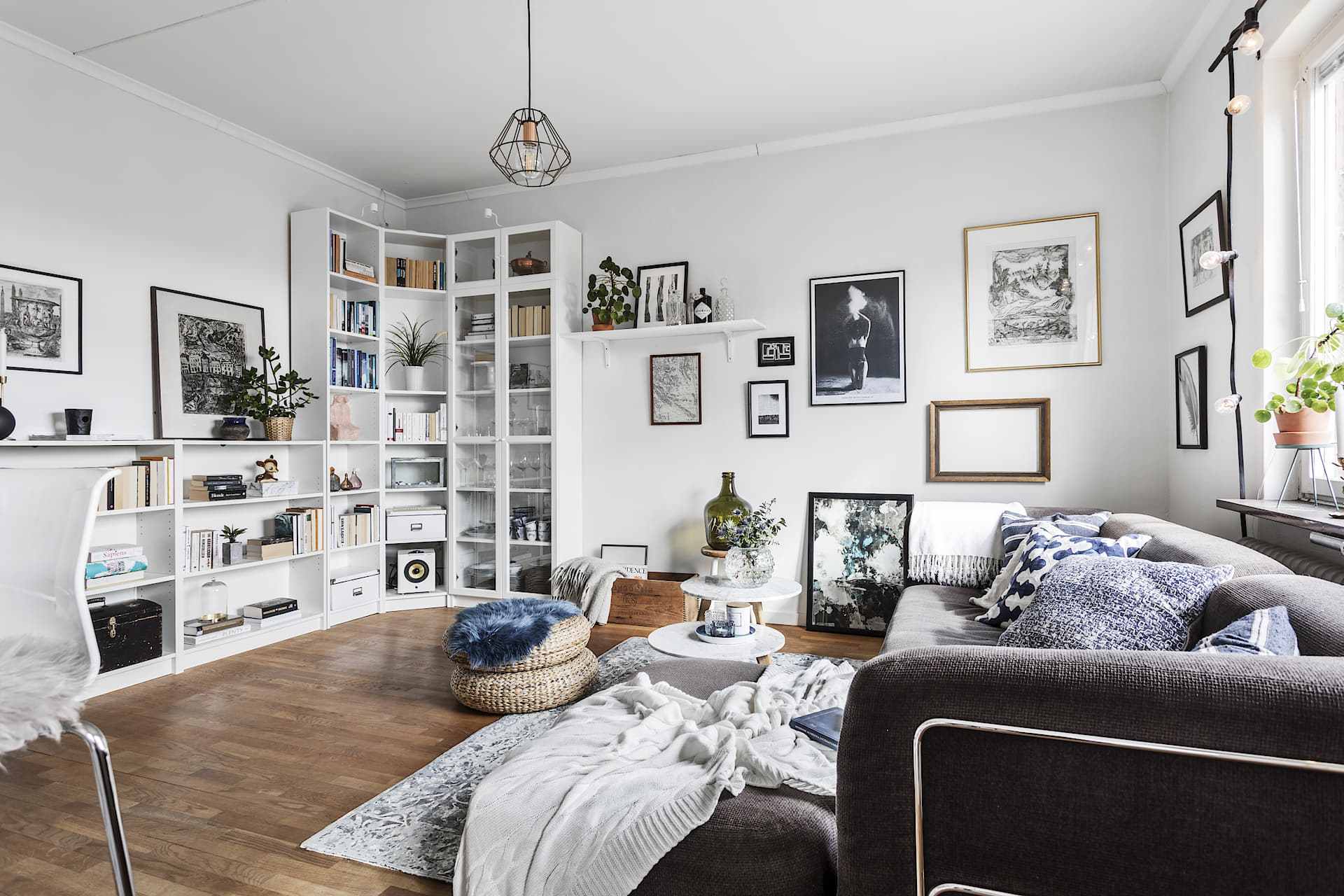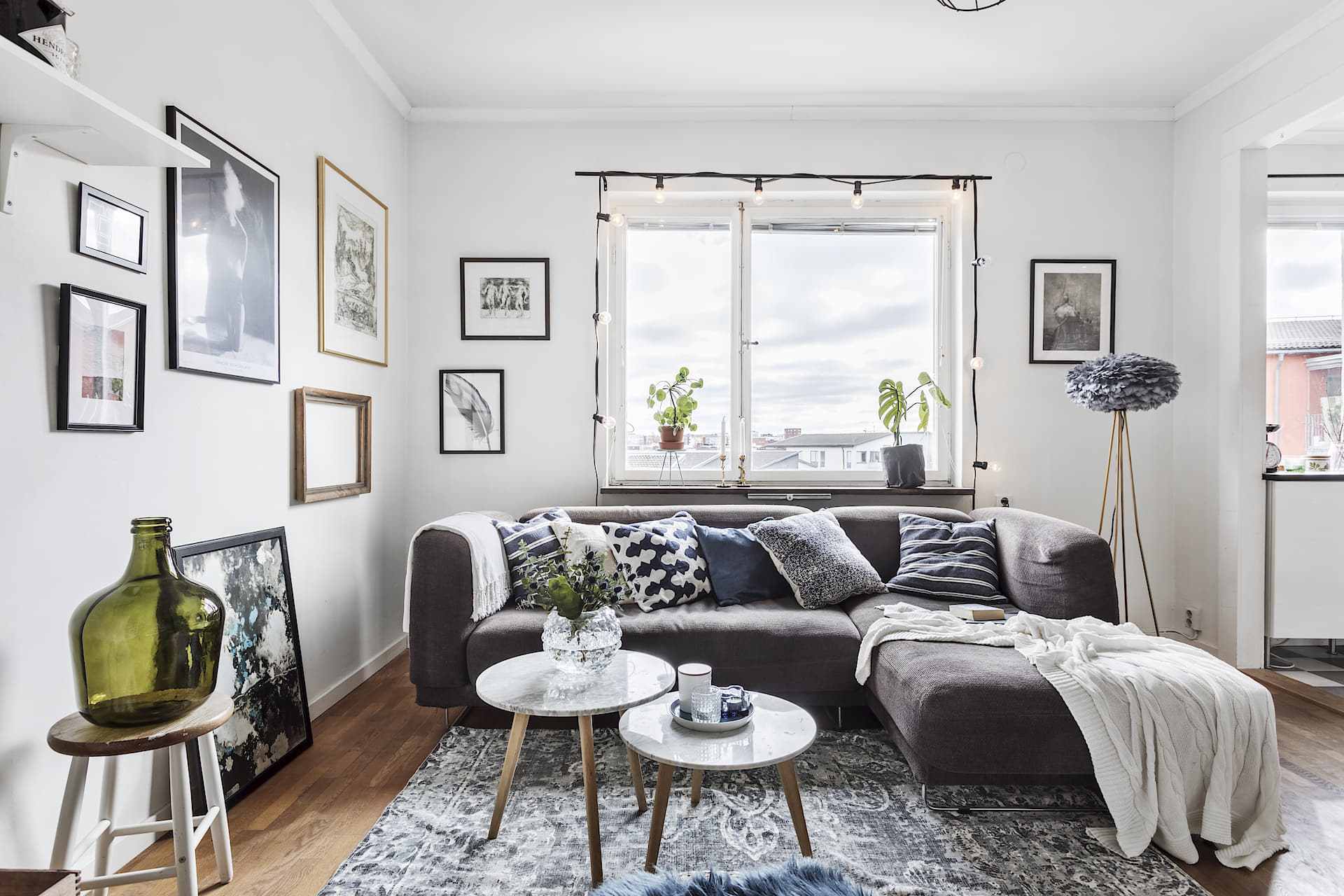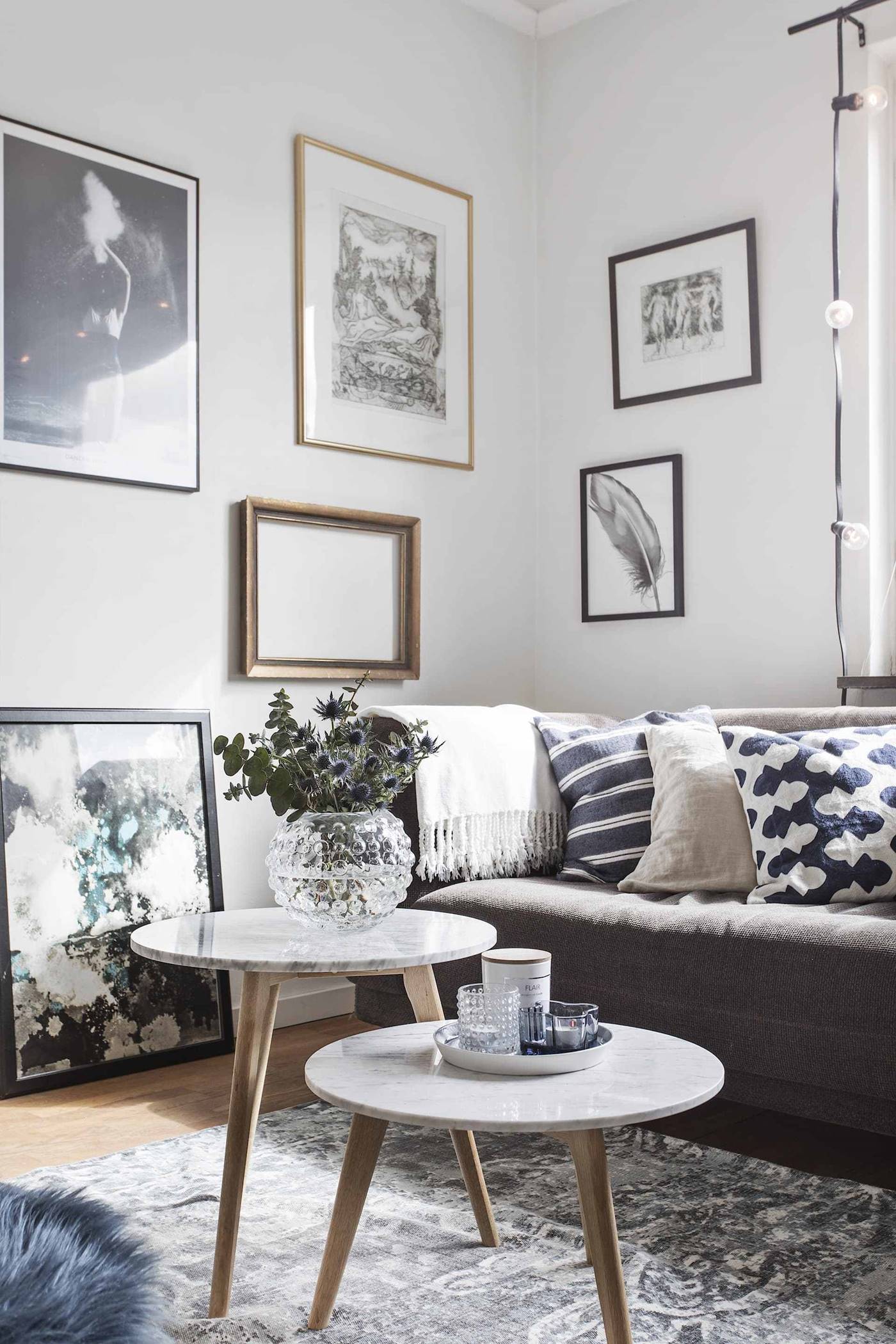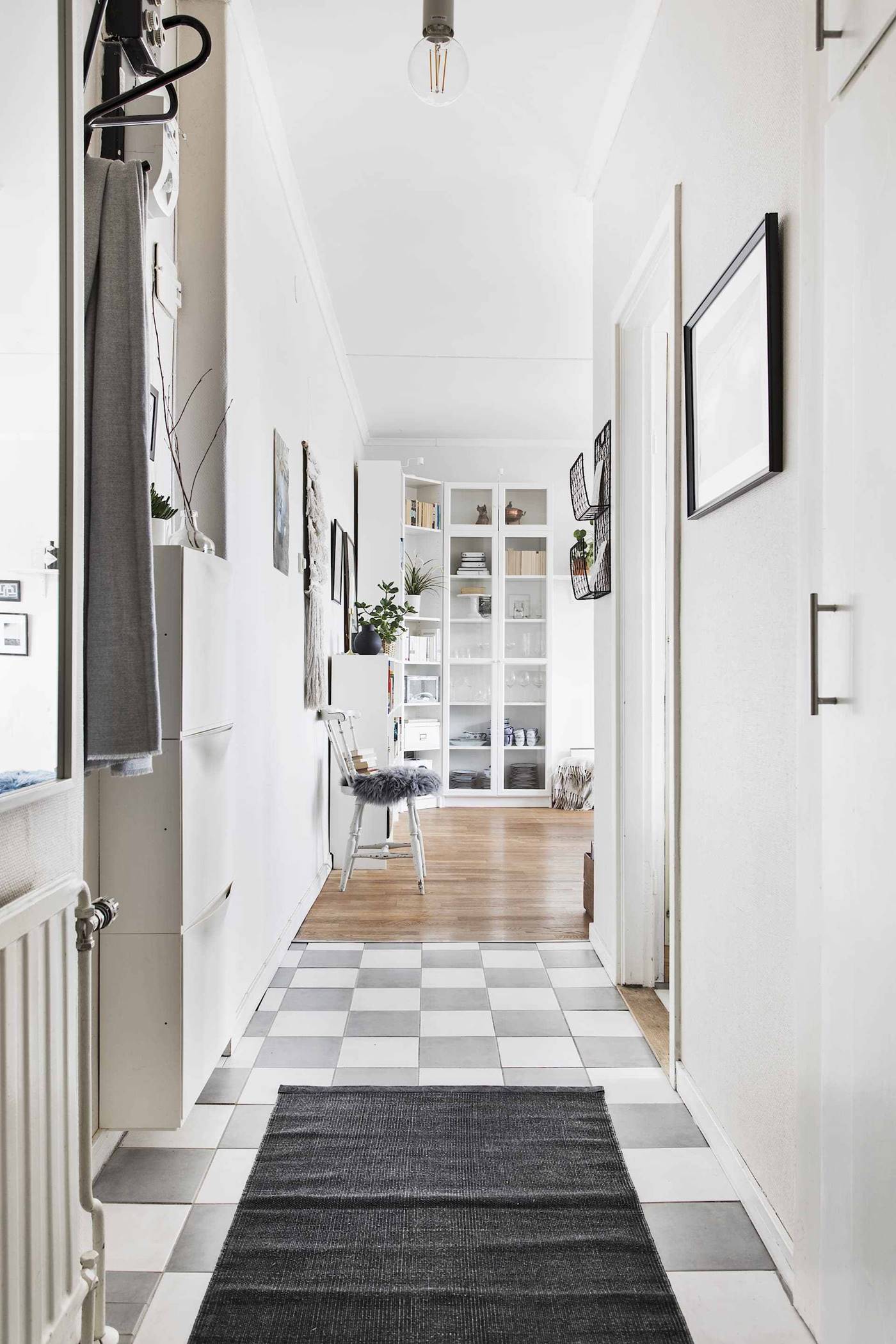 This small Swedish flat has one tiny bedroom but this, too, has been designed in every aspect of the smart-detail-application idea. Contrasting the main area in color and style, the bedroom is not typically Scandinavian. Step through the door and you are in French Provence! The walls are covered with wallpapers rich in color and floral ornaments. Golden-framed mirrors, candles, a few small wooden furniture items, rattan baskets, and soft bedding, complete the overall romantic ambiance of this room.