This wonderful small apartment design is simple and stylish, with pops of bright colors. It is located in Paris, France, with lovely views of the Eiffel Tower and the Parisian streets.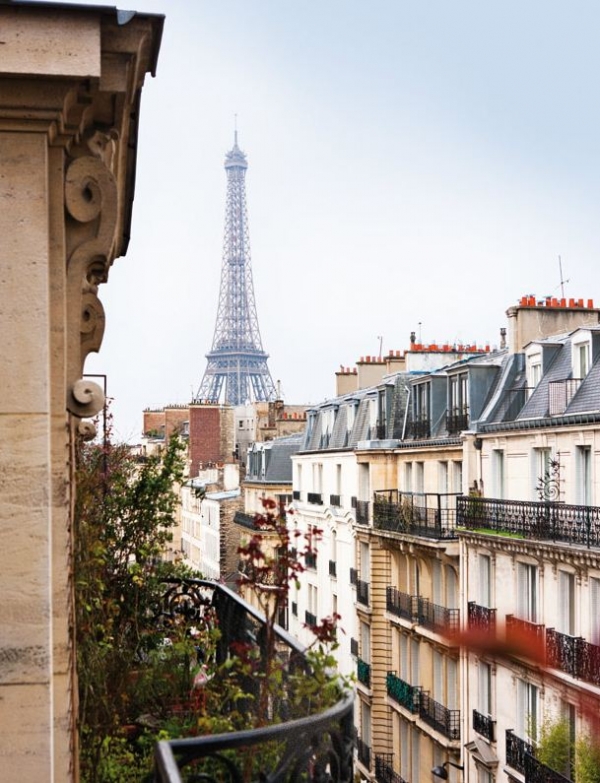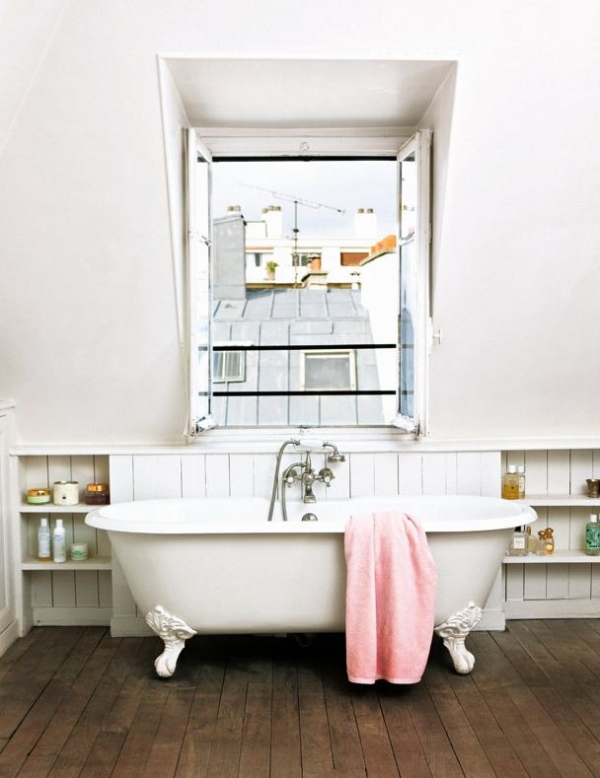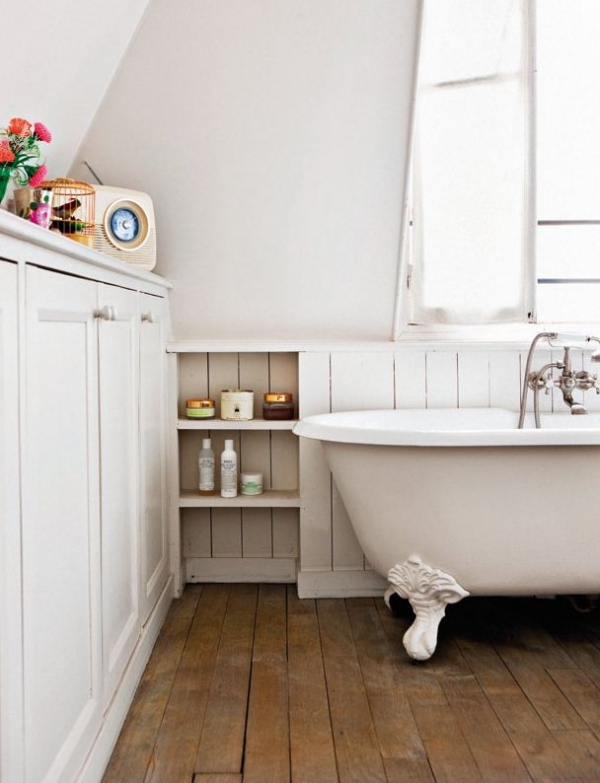 The bathroom of this small apartment has beautiful dark wood floors and built-in shelving. The decor in the room is kept to a minimum, maintaining the spaciousness in this area. A beautiful rich gold birdcage, complete with a bird, sits on the space above the white cabinets. There's also a bouquet of flowers, in a green glass vase, and a vintage clock radio. Imagine a warm bath with birds chirping, soothing music, and the smell of fresh flowers: definitely, a great way to wake up in the morning.
The pops of pink, green, and gold, look glorious against the white background, brightening up the room. A white claw foot tub, sits under the perfectly sized window, that is opening up the space, and providing a lovely breeze and natural light.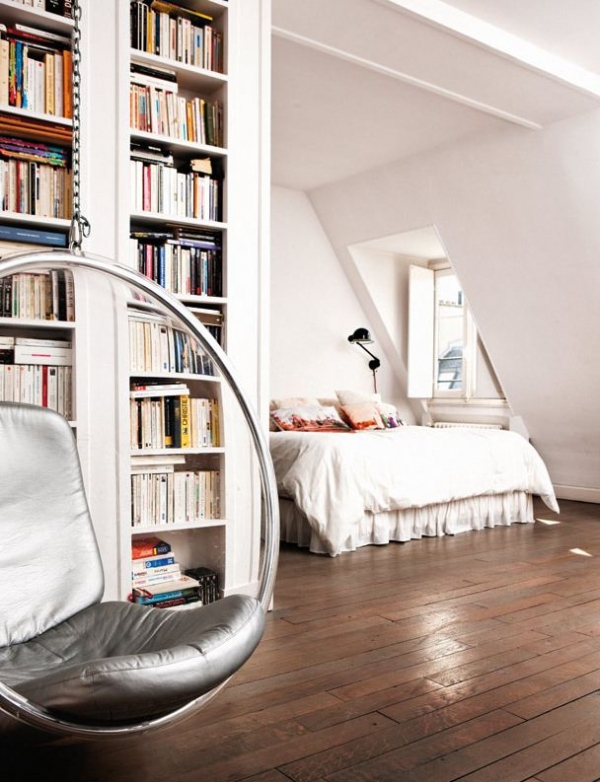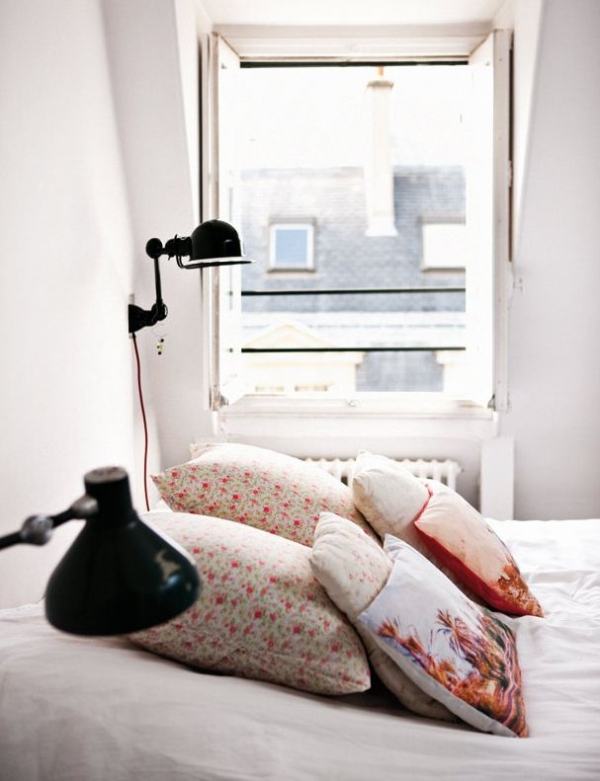 The combined living and bedroom continues the chocolate colored hardwoods. Numerous rows of built-in bookshelves line the wall, preserving space, in this small apartment design. A futuristic swinging chair, sits by the bookshelves, creating a reading area. The sleeping area is nestled away in a nook, and it has a large white bed with multi-colored pillows.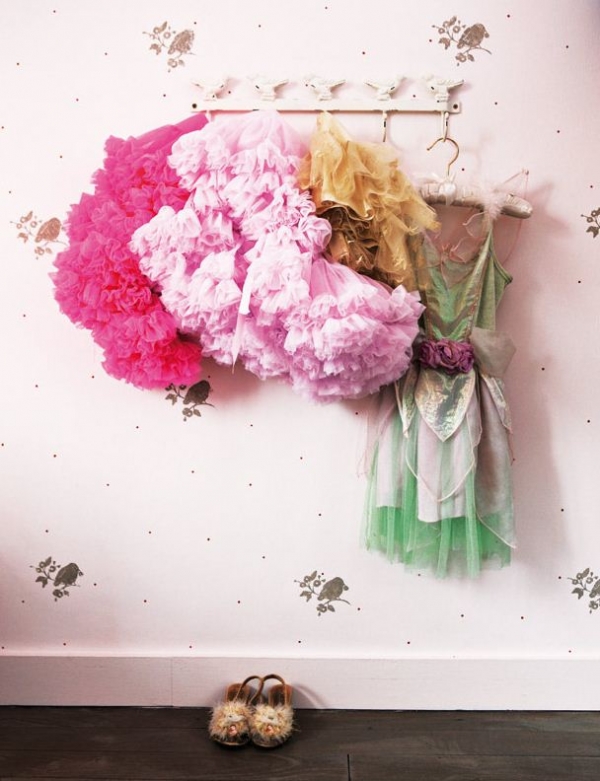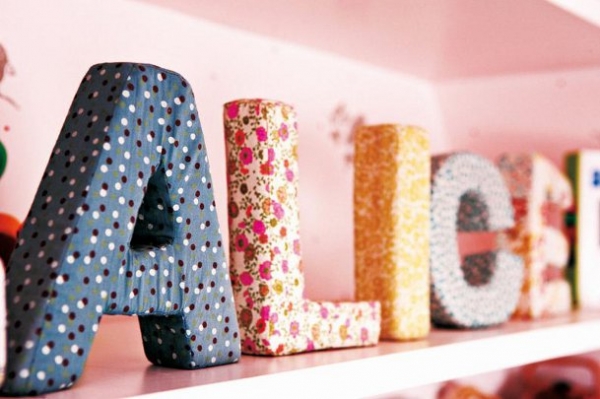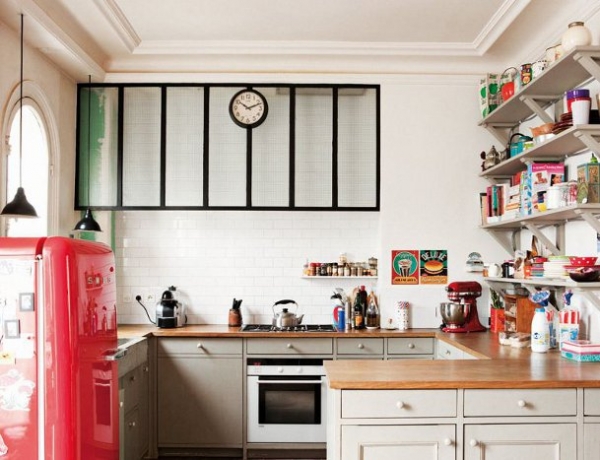 The kitchen has a lovely stone farmhouse sink and two black ceiling lights. The open shelving in this space, maintains the open atmosphere of the apartment design. Wood countertops and off-white cabinetry, fit in perfectly with this gorgeous kitchen. The pink and green accents are continued in the room, with the hot pink refrigerator, and the painted green column.
A few accent colors, built-in and open shelving, and occasional decor, make this space lavish, in space and style.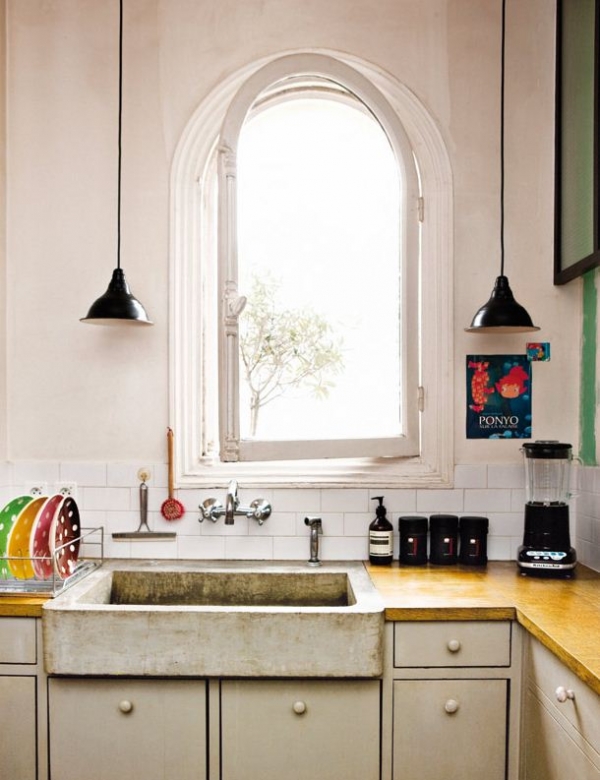 Images found on Dust Jacket