Opening doors to a new life and experience together, this snazzy apartment merges two existing units to create a grander and fresher vision of tomorrow for its occupants. Nicknamed the 'Love Apartment', as the project roots in two neighbors falling in love and moving in together, this minimalist apartment offers 100 square meters of plush, gorgeous living space. Bulgarian architects All In Studio reinvent the space and its palette to arrive at striking sleek interiors, that impress with their crisp definition and embrace with intricate detail.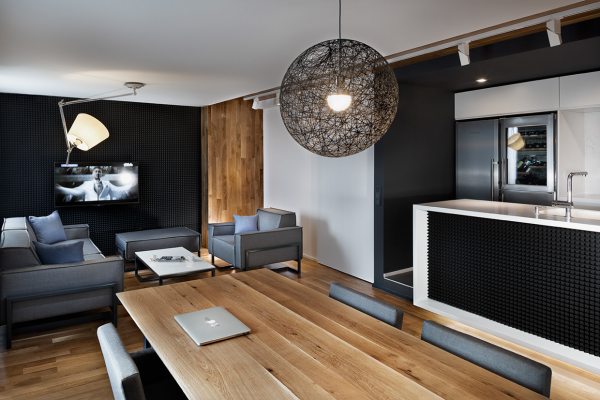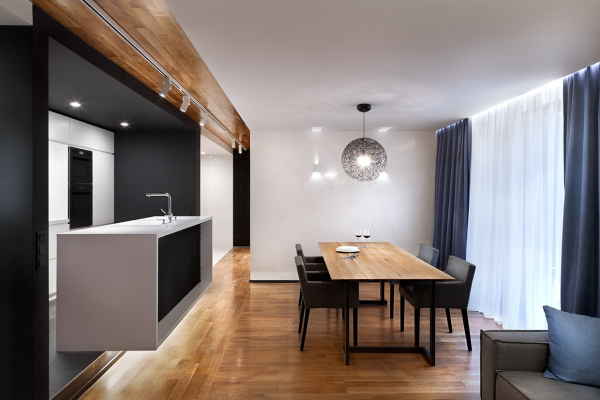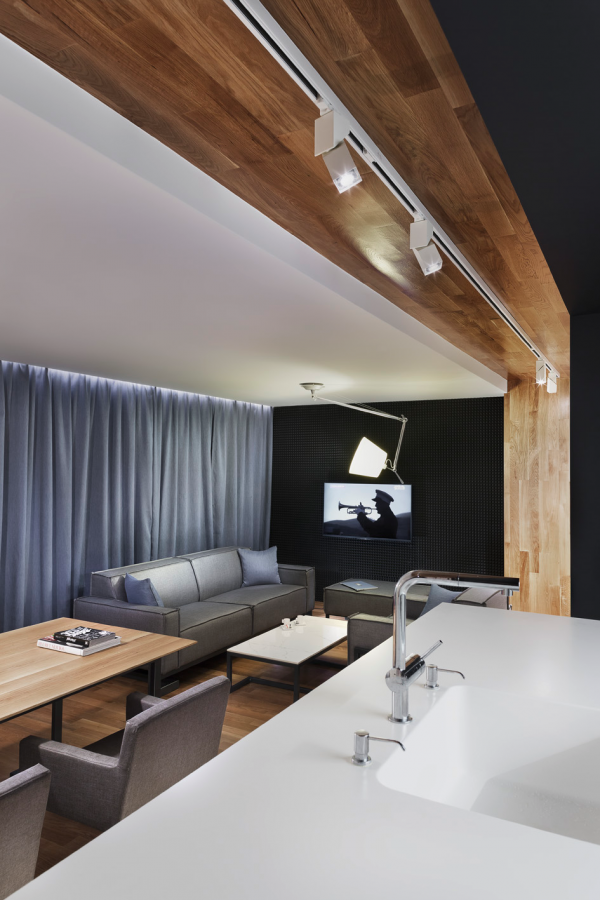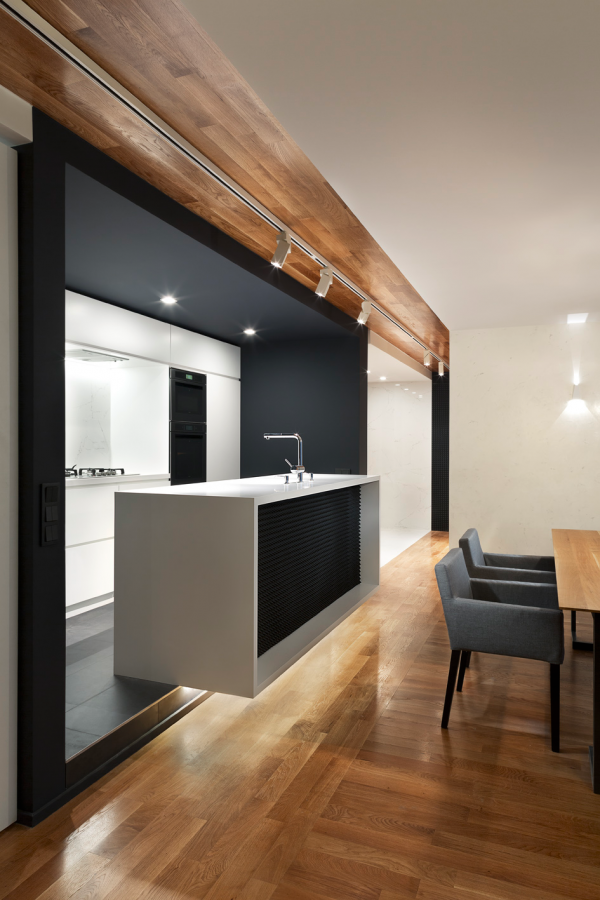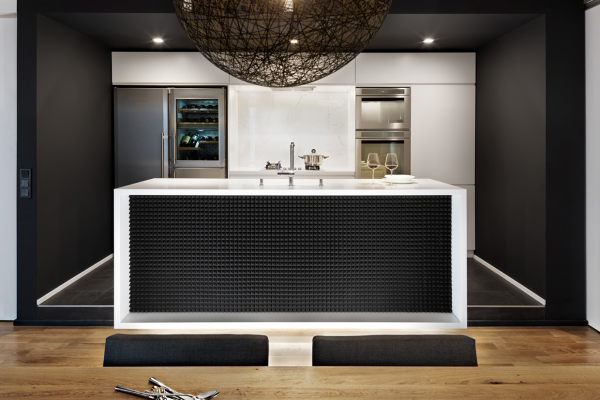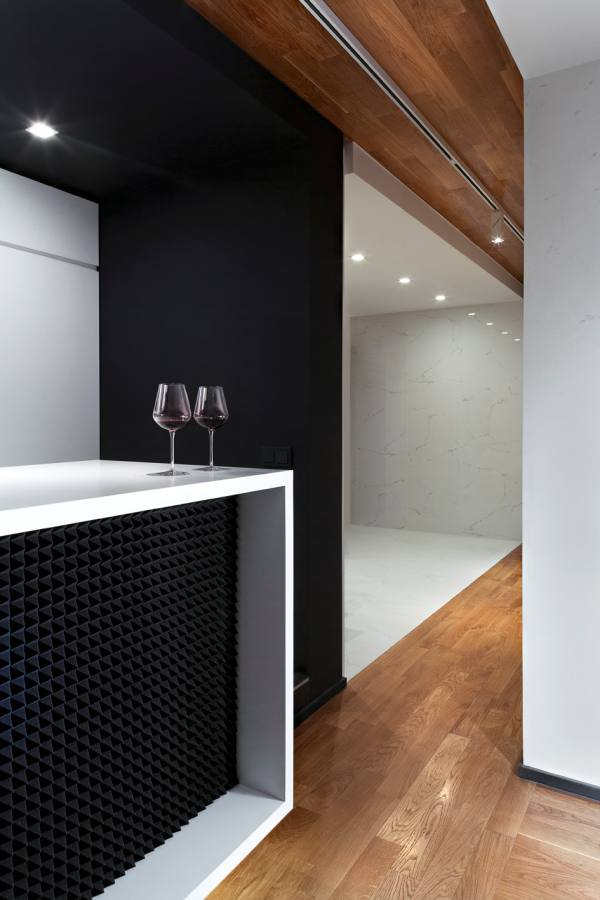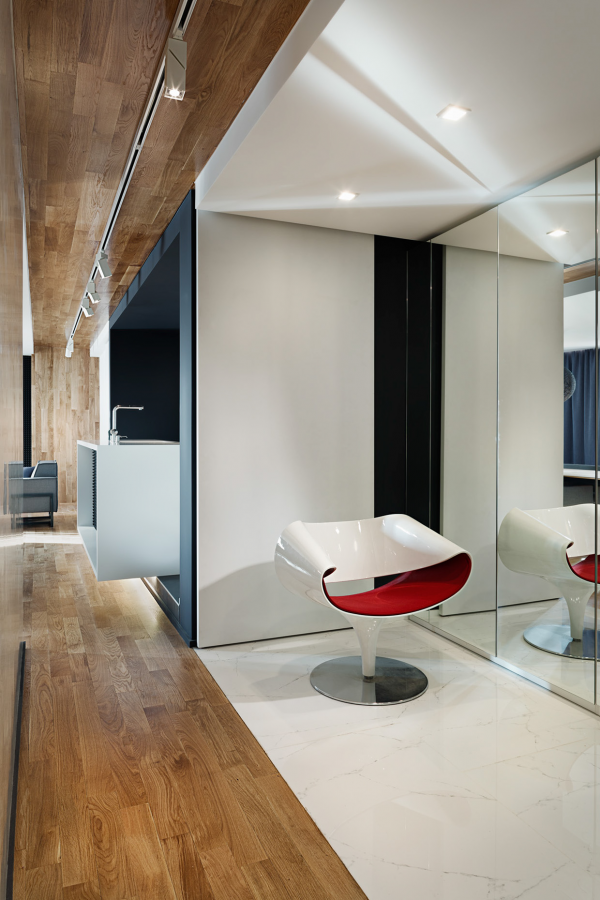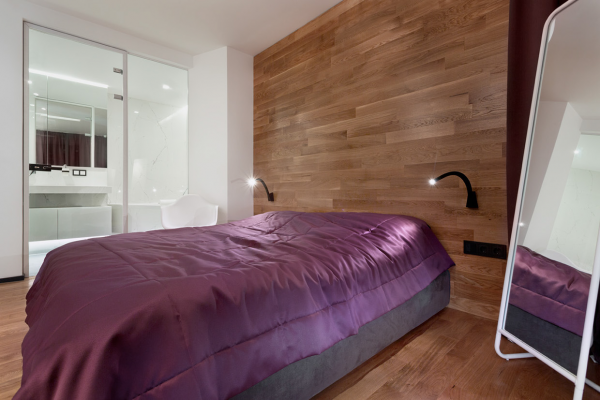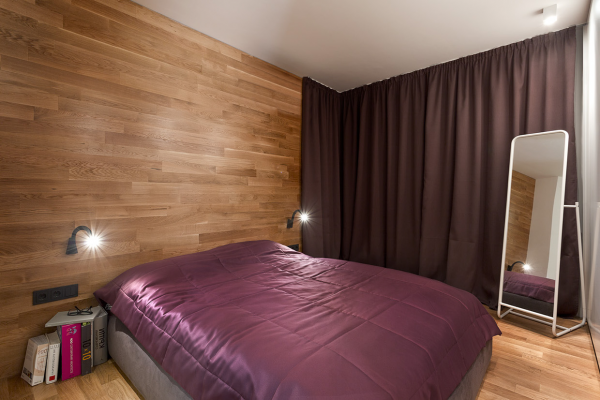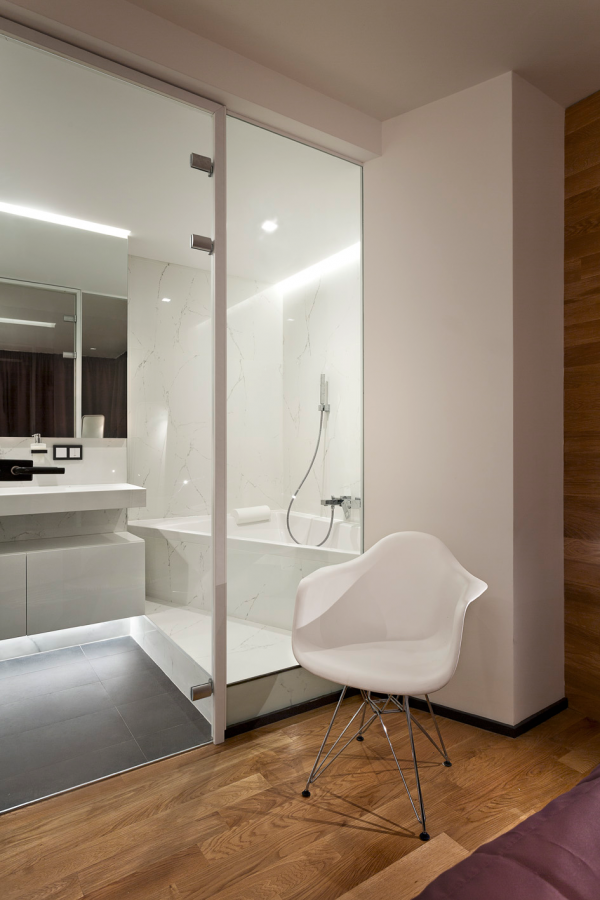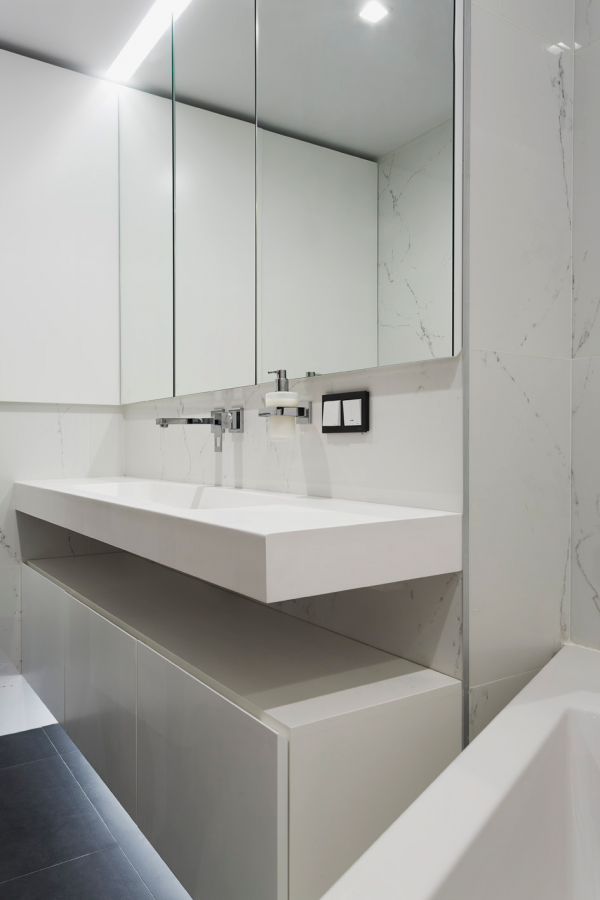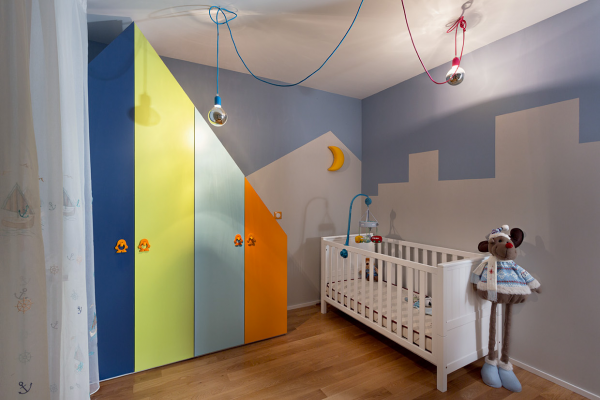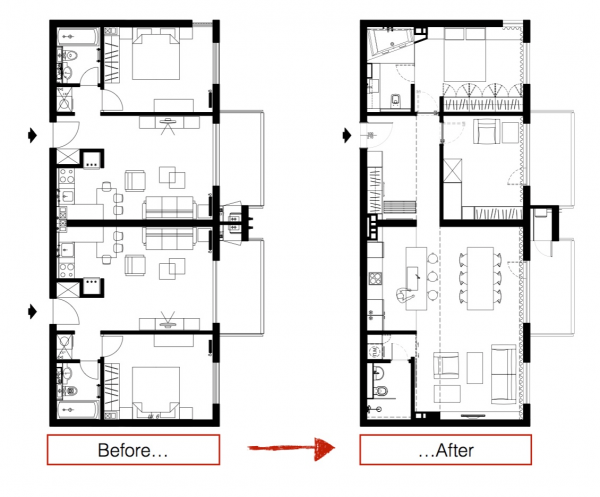 The two one-bedroom apartments are combined into a more generous quarters that offers grander living spaces, including a luxuriously appointed master suite, as well as makes place for new programs – such as a cozy nursery – for times to come. The sleek interiors flow across a spectrum of serene whites, indulgent blacks and gentle grays, beautifully contrasted against the rich texture and grain of wood. A celebration of functional optimization and minimalist aesthetics, the design relies on its inherent composure to lend meaning and clarity to each nook and space.
The bare walls and surfaces are ideal for exhibiting the great attention given to each element and detail; much of the furniture too was custom-built using affordable materials. This starkness is however brought into rein with delicate feminine touches such as lush leather upholstery and exuberant light designs.