A touch of unpredictability lends an unparalleled dynamic to this apartment that boldly subscribes to many a chapter in modern architecture. Drawn out by the 2Bgroup in 2011, the design is driven by the multiple facets of its occupant and her passion for social intercourse and reverie. Located in Odessa, Ukraine this project – nicknamed Oh! Dessa – brings us a fascinating combination of taste and appeal in city style interiors.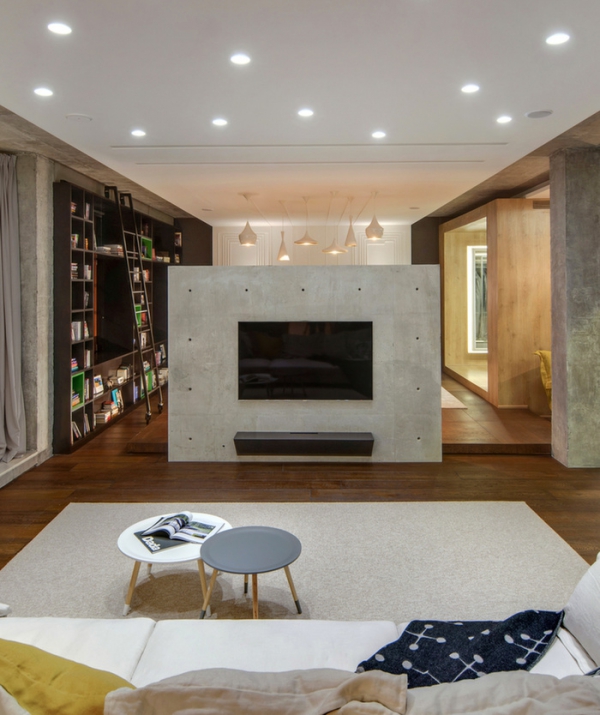 The layout and decor shifts from one space to another, encapsulating the verve unique to each. Every area is laid out as a singularly focused composition of elements and textures, accentuated by the creative eccentricity of modern art – this finds expression in a wall surface, furnishing or a standalone sculpture or print. The designers are however skillful and careful enough to ensure that this gradient of ambiance and style does not conflict within itself, weaving these city style interiors into a coherent visual experience.
Concrete and wooden flooring alternate and change in levels to create a subtle delineation of space and function. The bedroom is smartly concealed behind a concrete partition that opens up to reveal further insight into the mind and workings of its owner. Things get a little edgy in the private dresser and bathroom where neon lights, polycarbonate fittings and bold design step up the beat.
Walking through these city style interiors is like losing yourself in a grand store – there is so much beauty on display here that you are sure to find your perfect spot.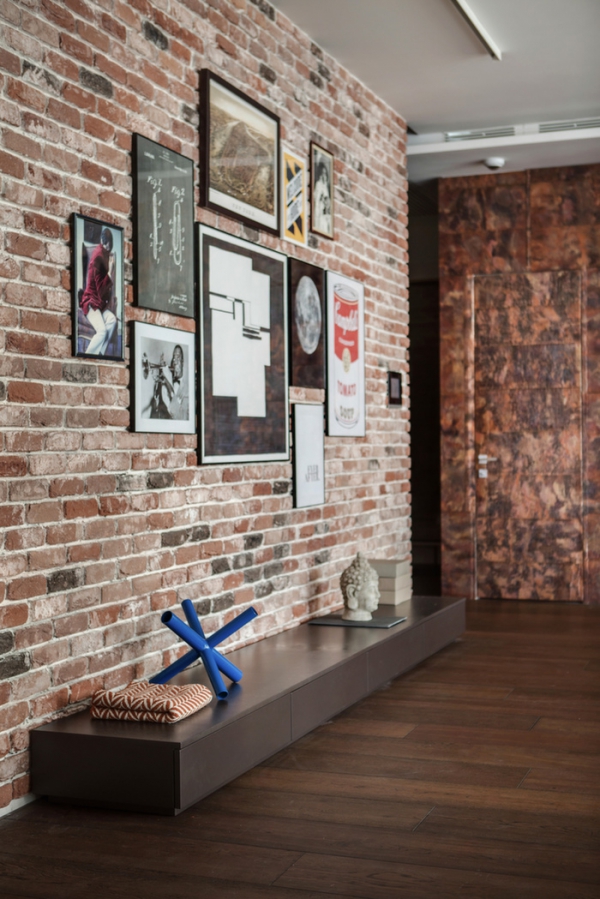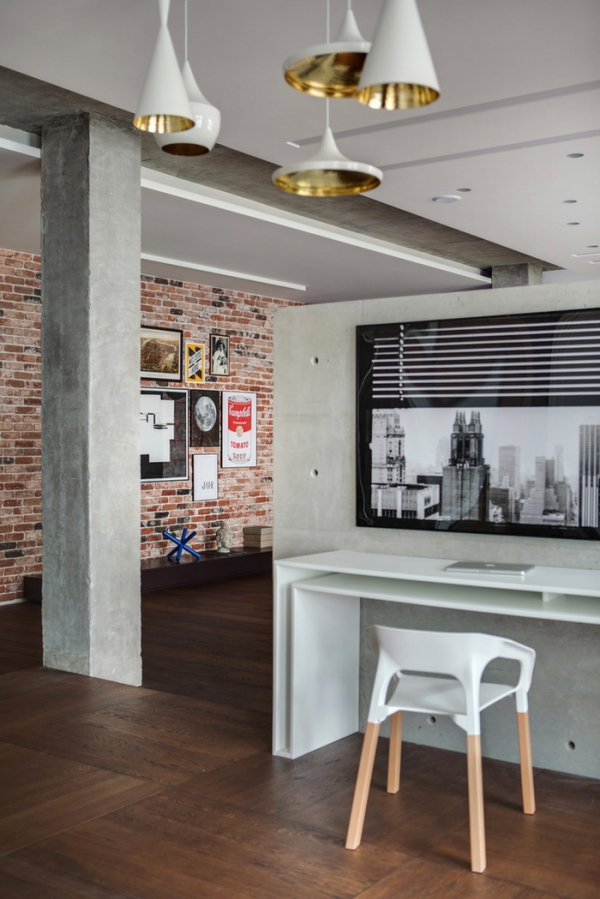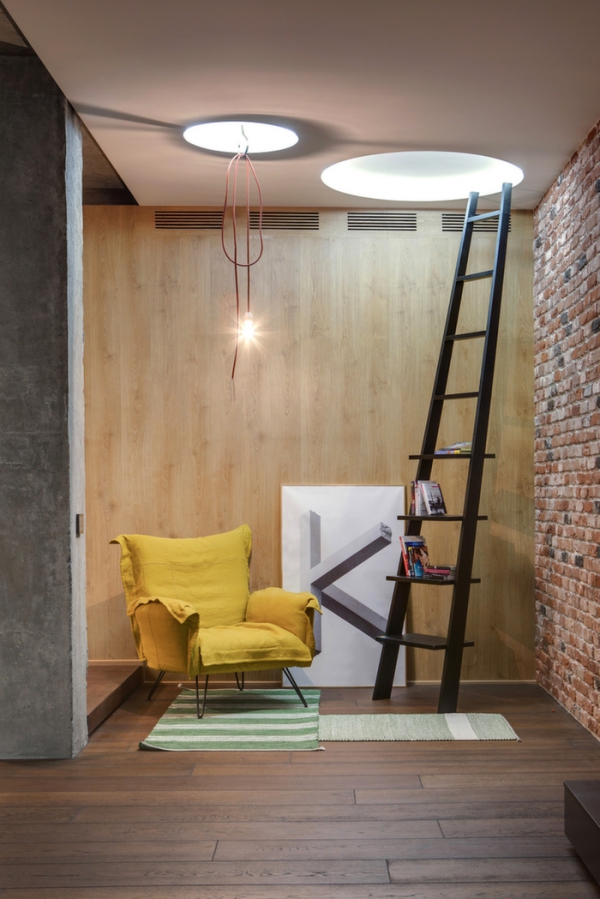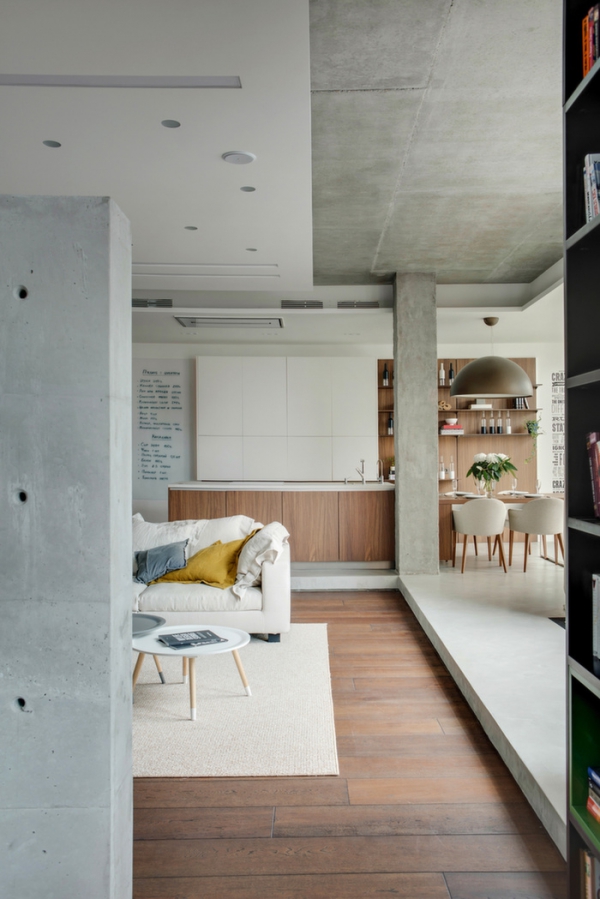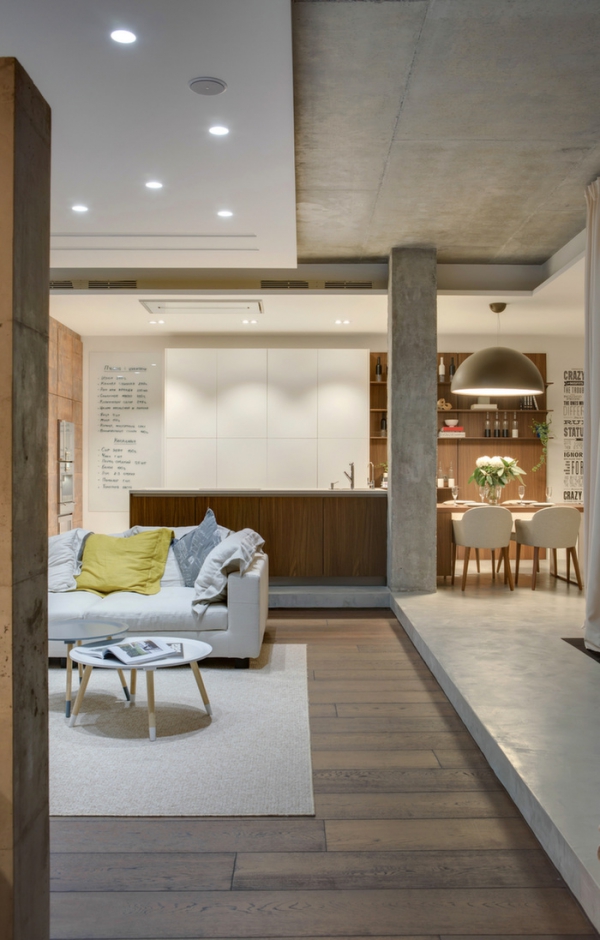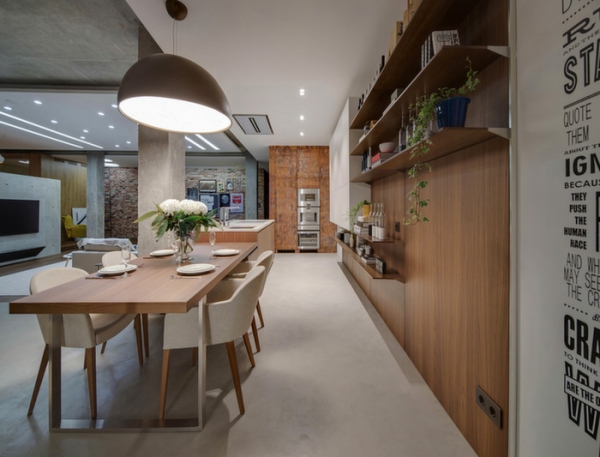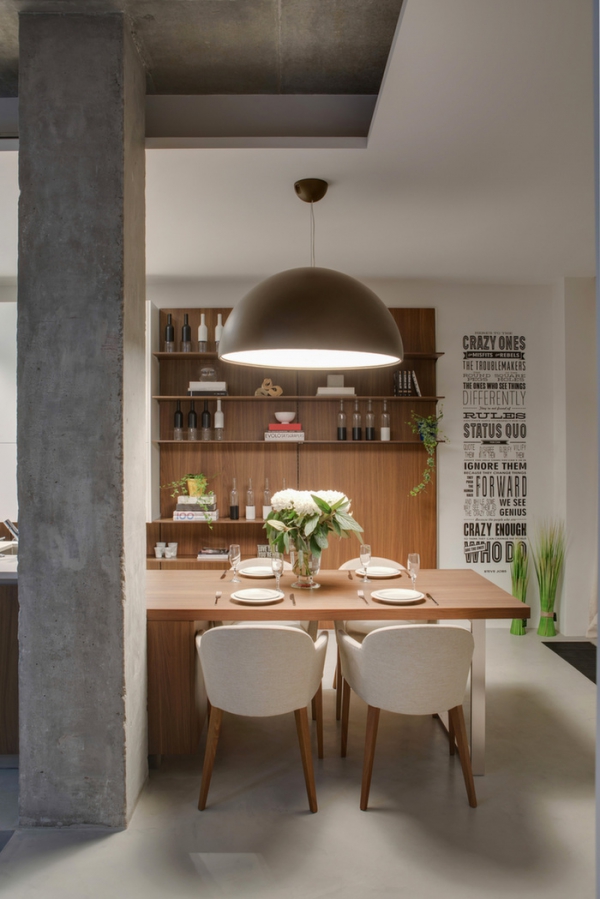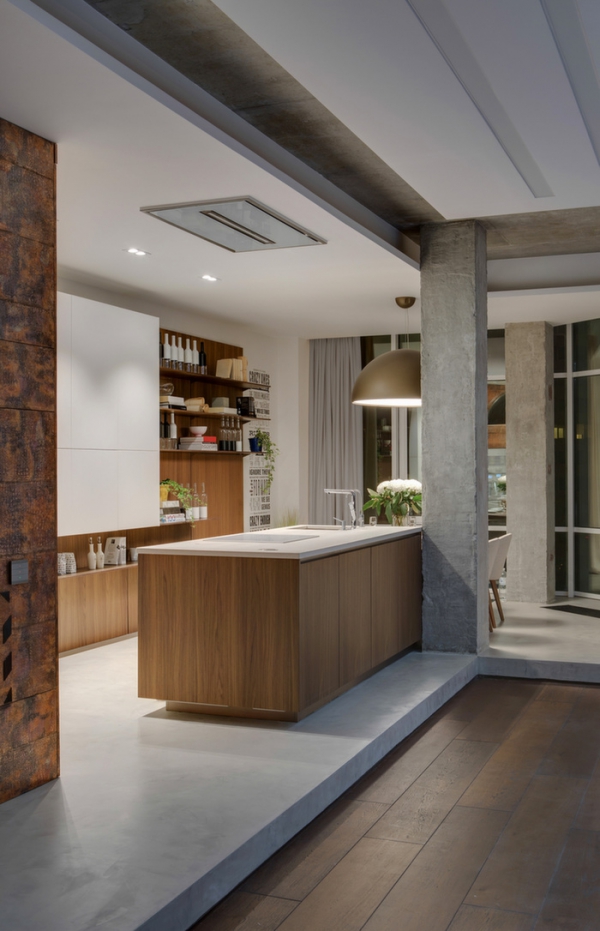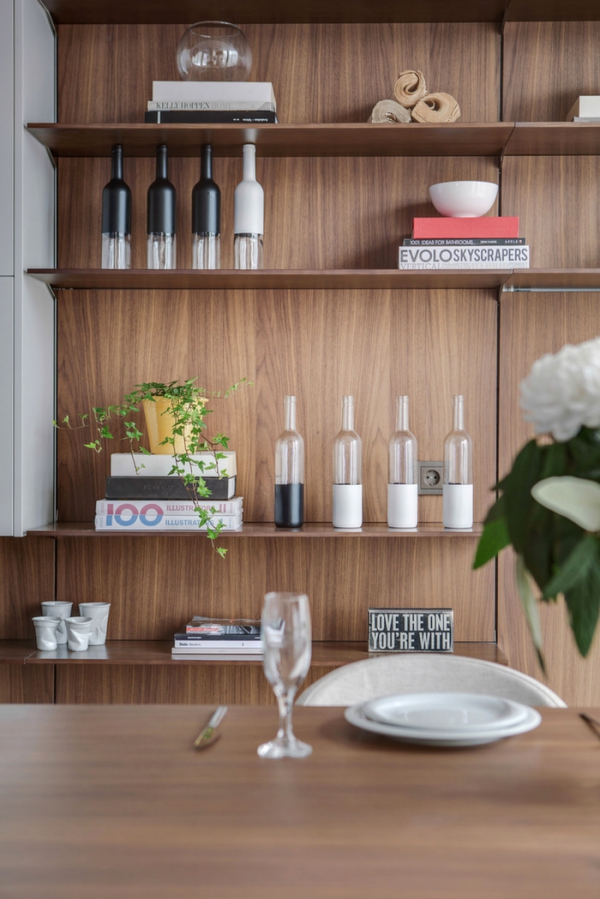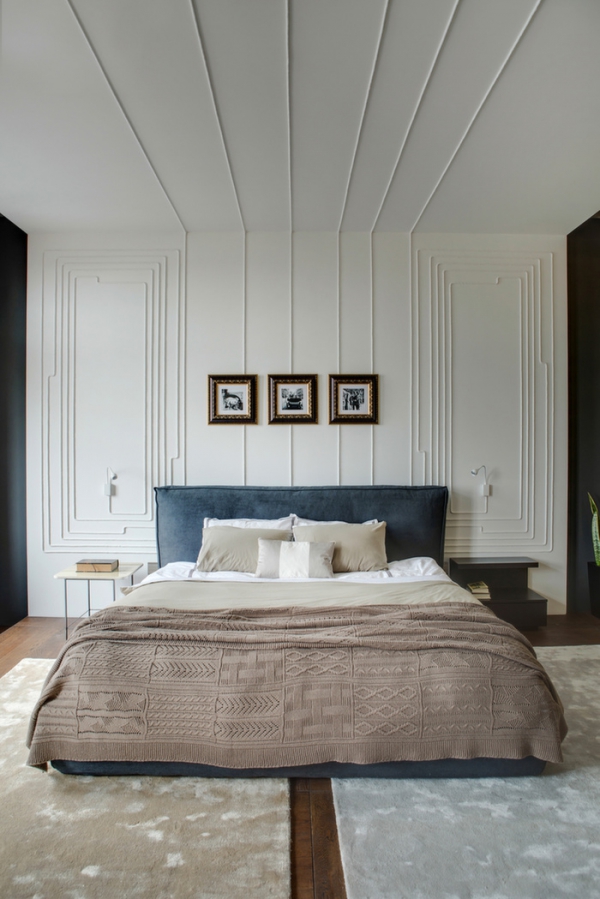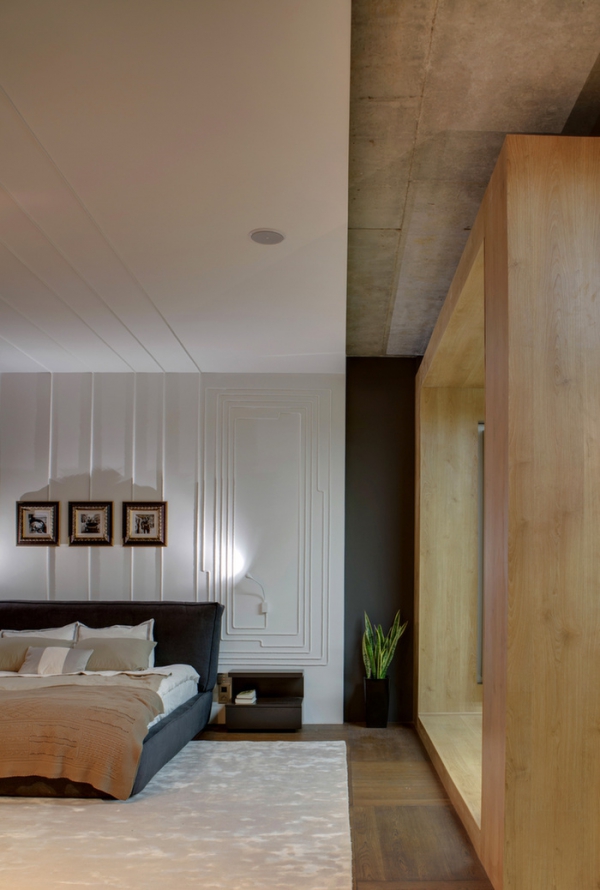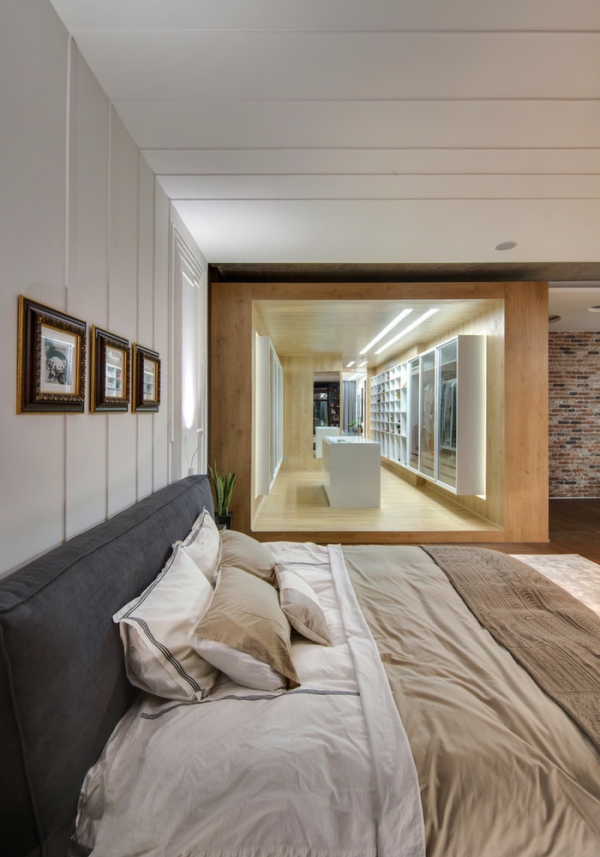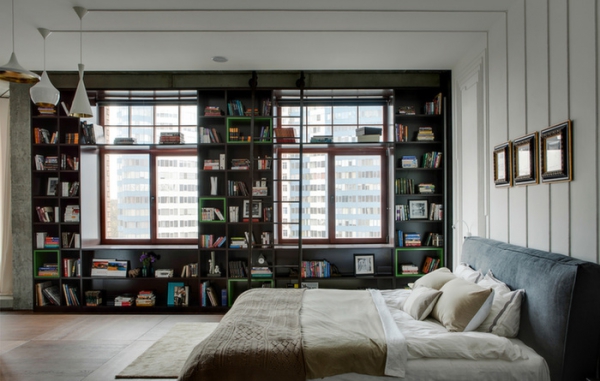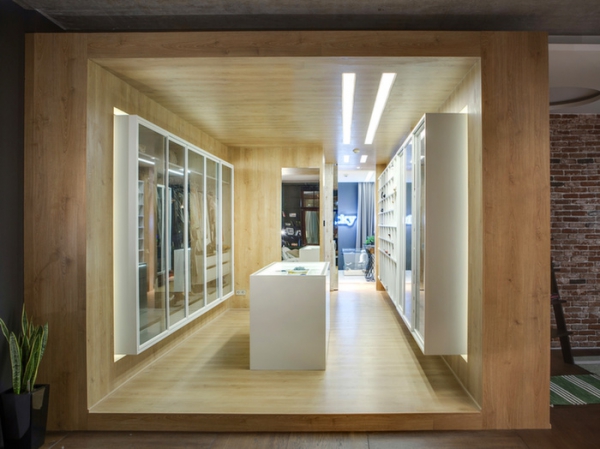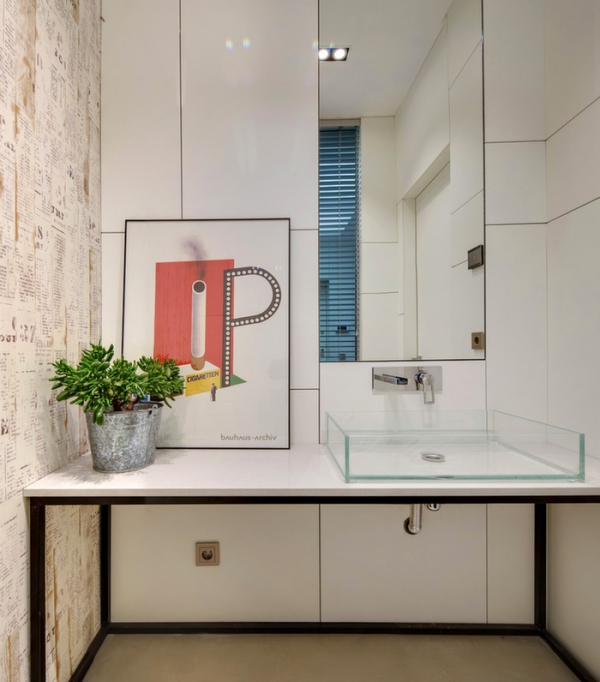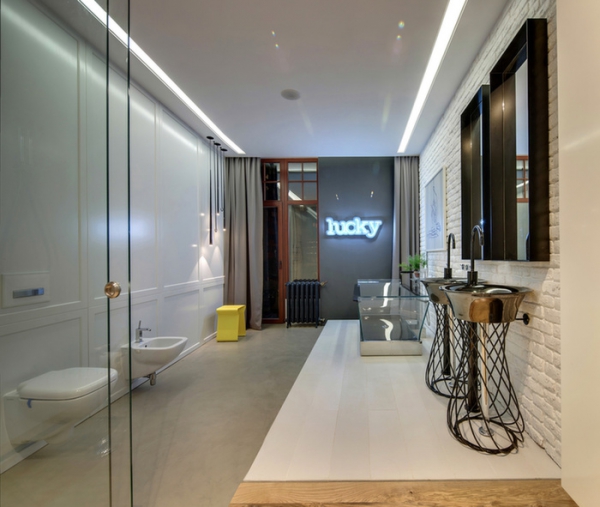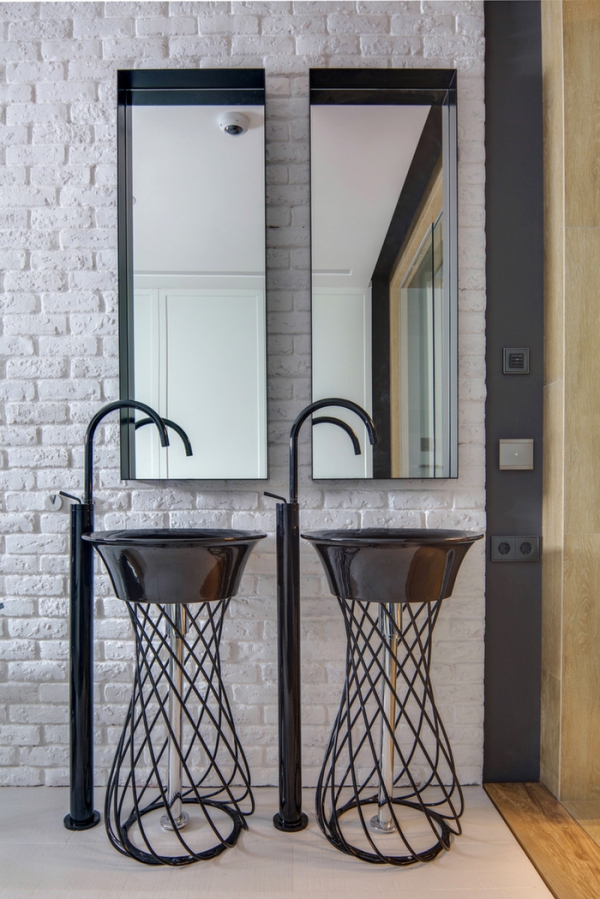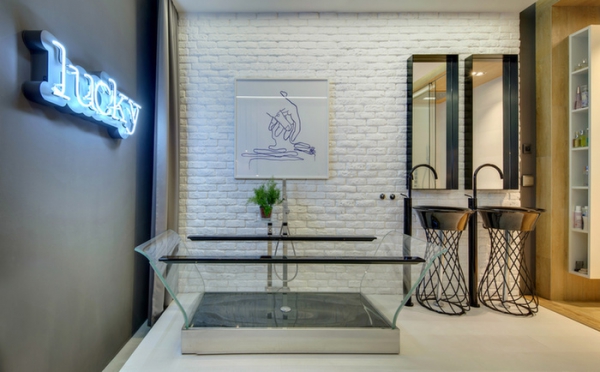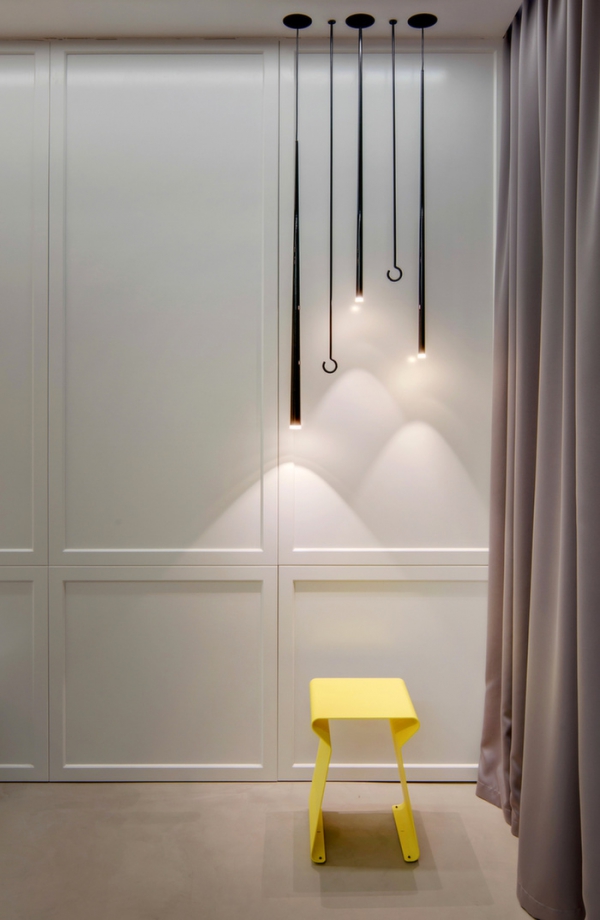 Photos: Andrey Bezuglov, Slava Balbek