Now this is just gorgeous; vaulted ceilings, windows on every wall, and bright saturated colors making up the interior. This penthouse condo completed by Design Milieu is perfect in every way. The combination of marigold yellow, tans, creams, and black are a perfect palette, while the bright patterns used in juxtaposition with them are very satisfying.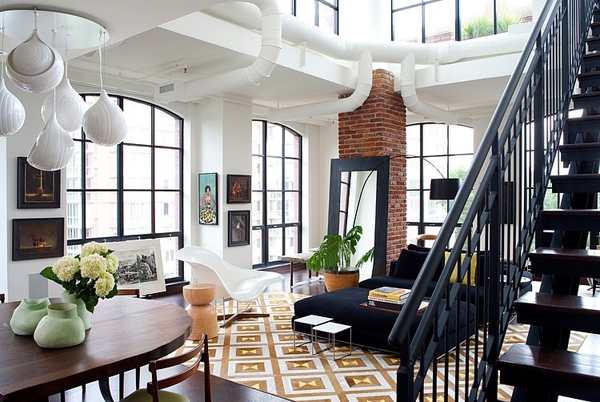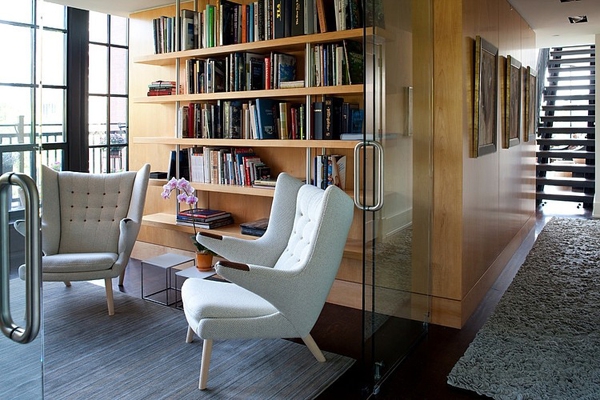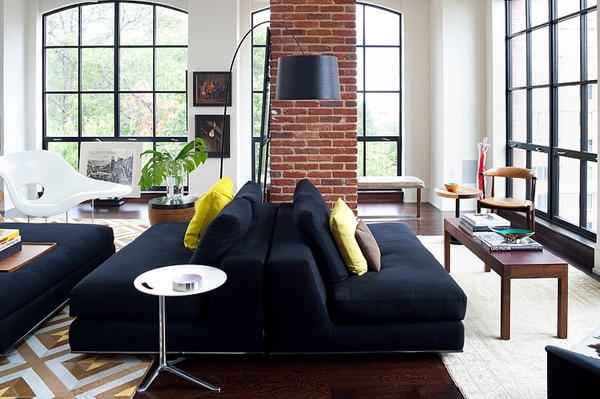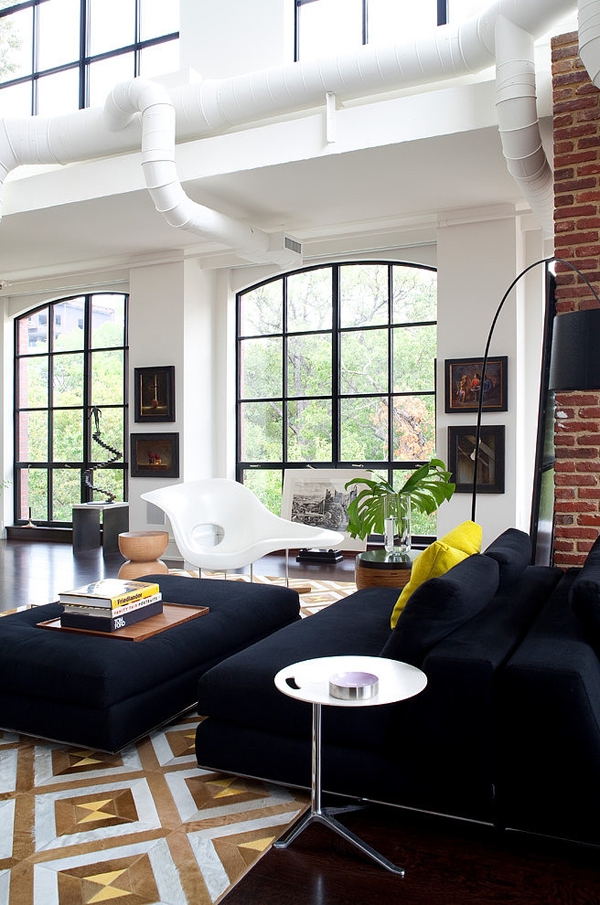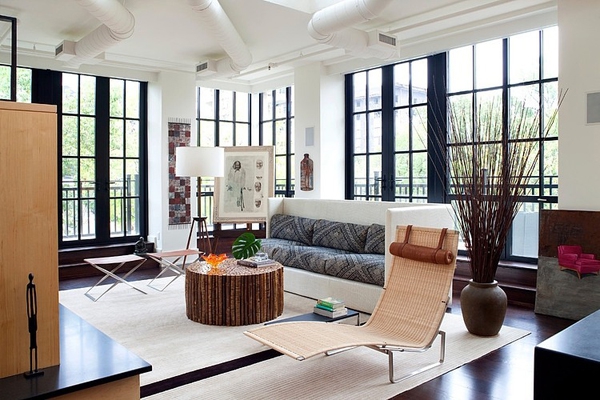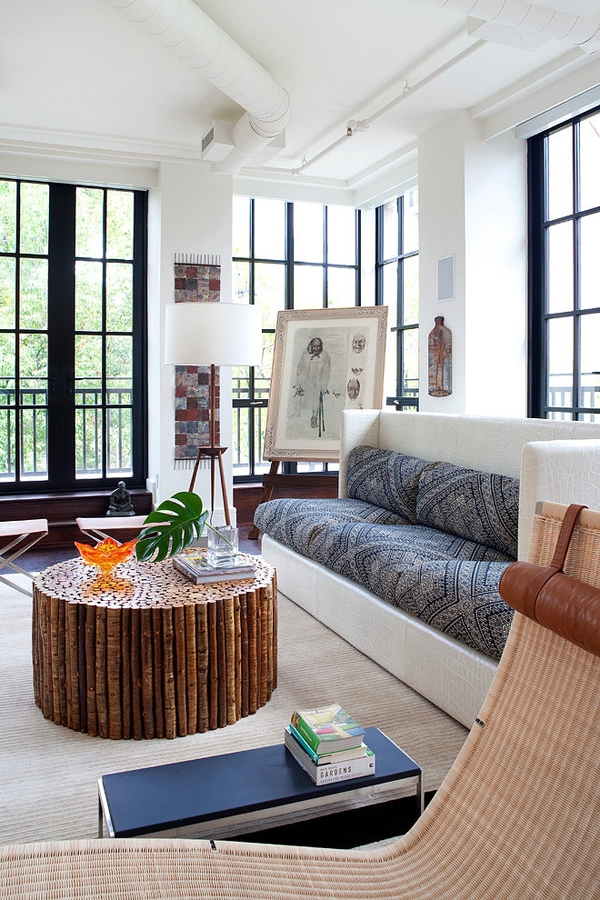 The natural elements seen here are great additions to the décor. We especially love the coffee table, which really does look like it's been made from a real bundle of sticks. The exposed brick especially creates that modern, rustic look that so much of the décor here exemplifies.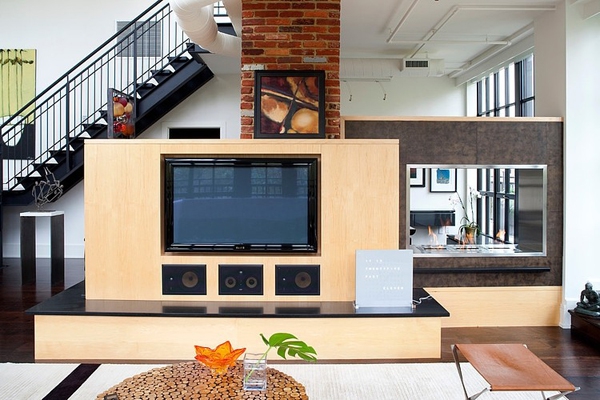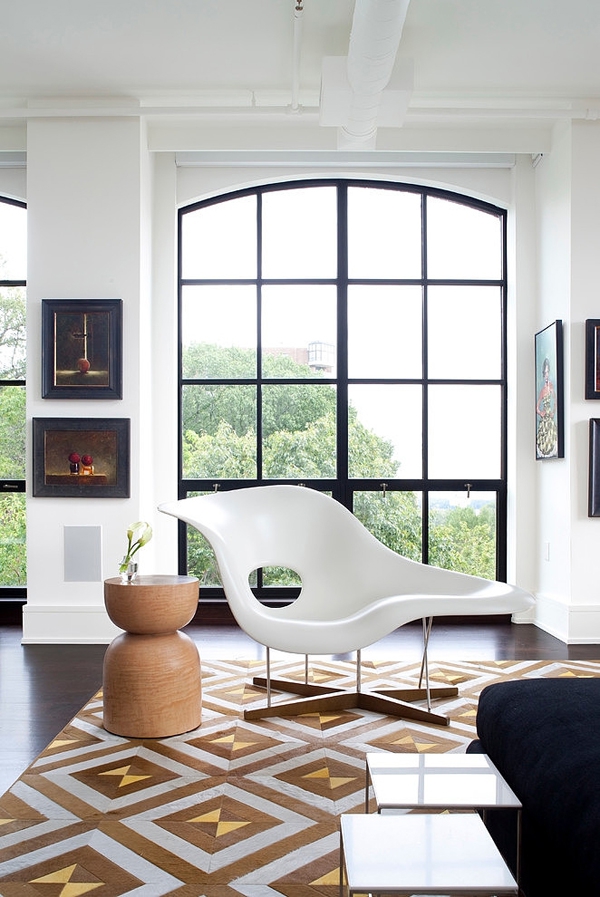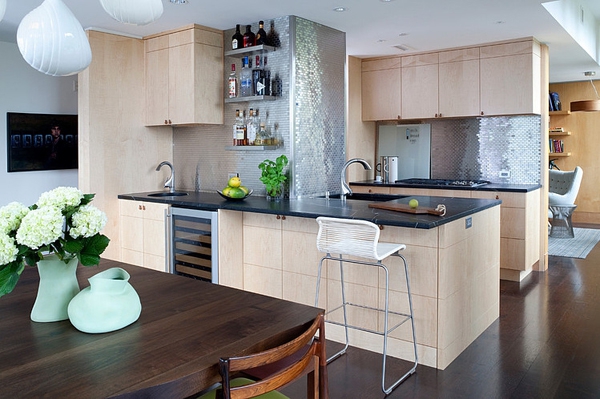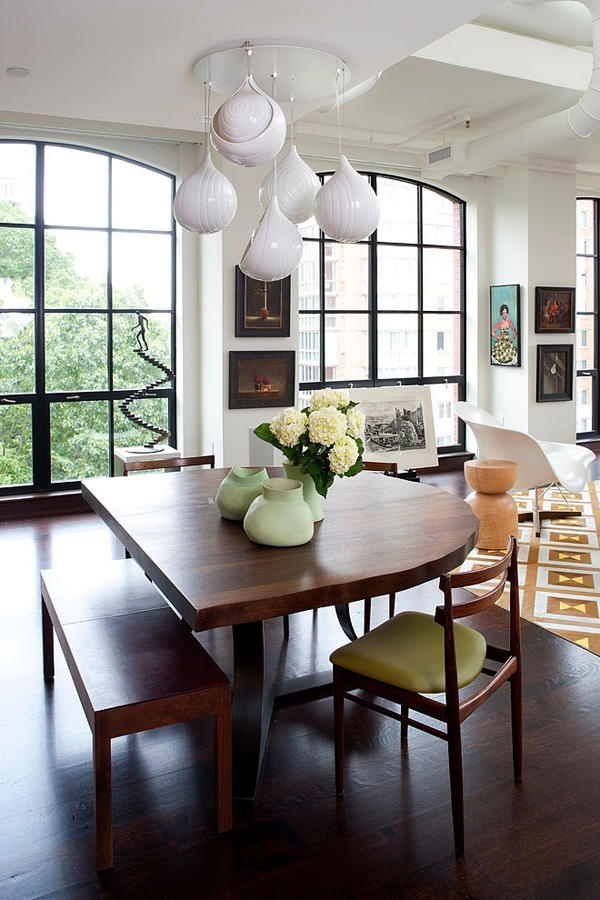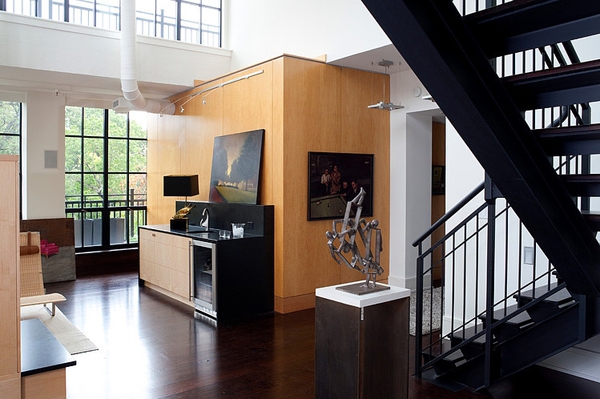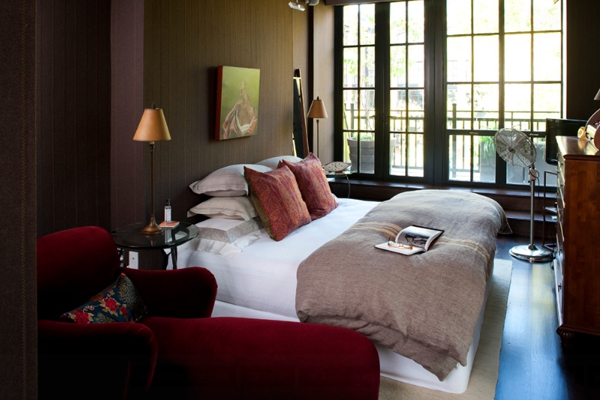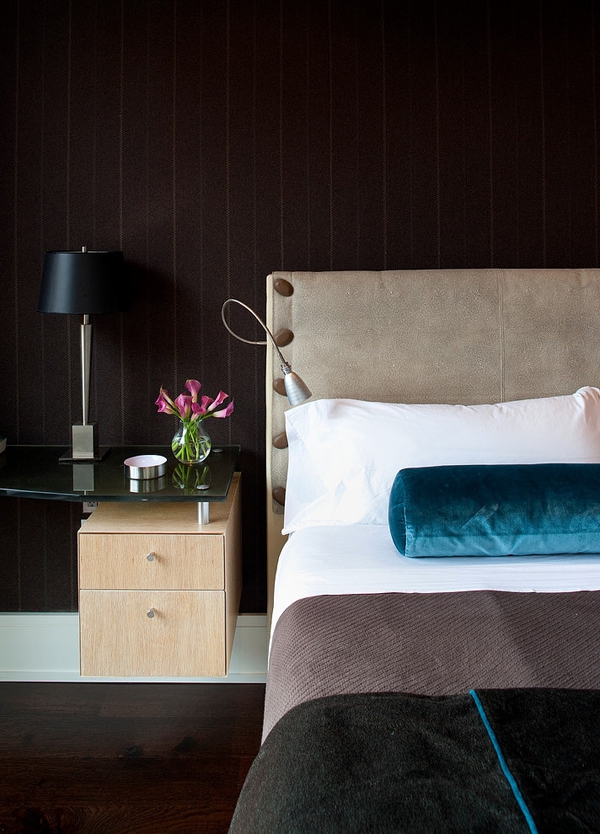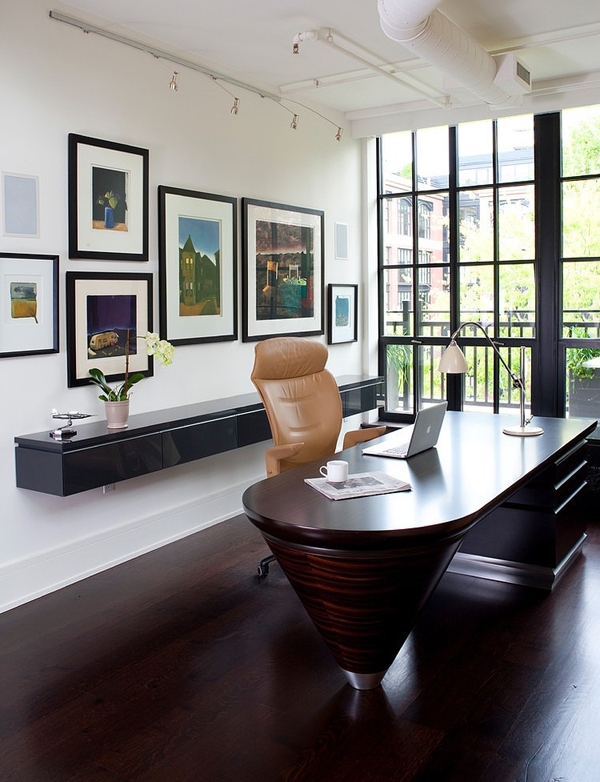 The dark wood floors contrast perfectly with the white walls in this penthouse condo (along with the lighter wood seen in the study area and kitchen). It also looks stunning against the lighter shades of cream and yellow in the living room.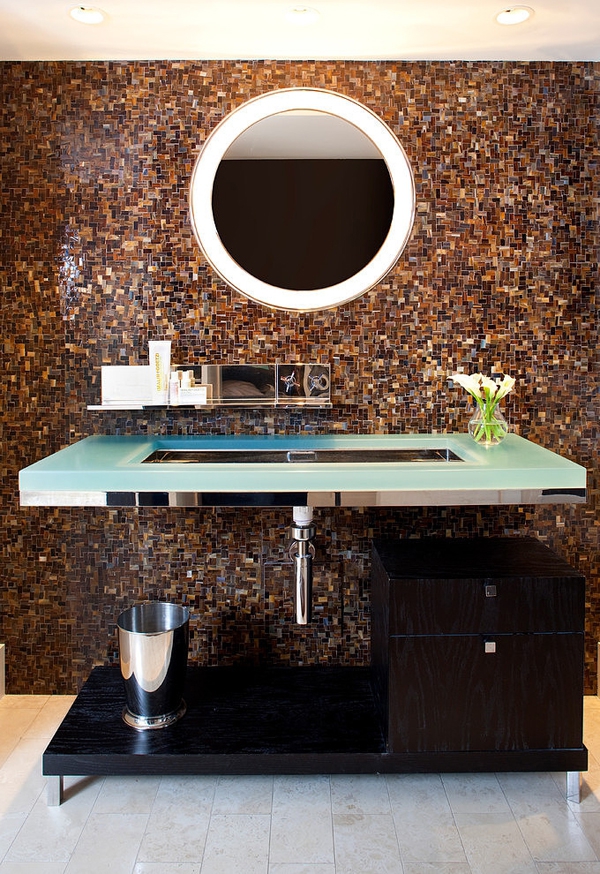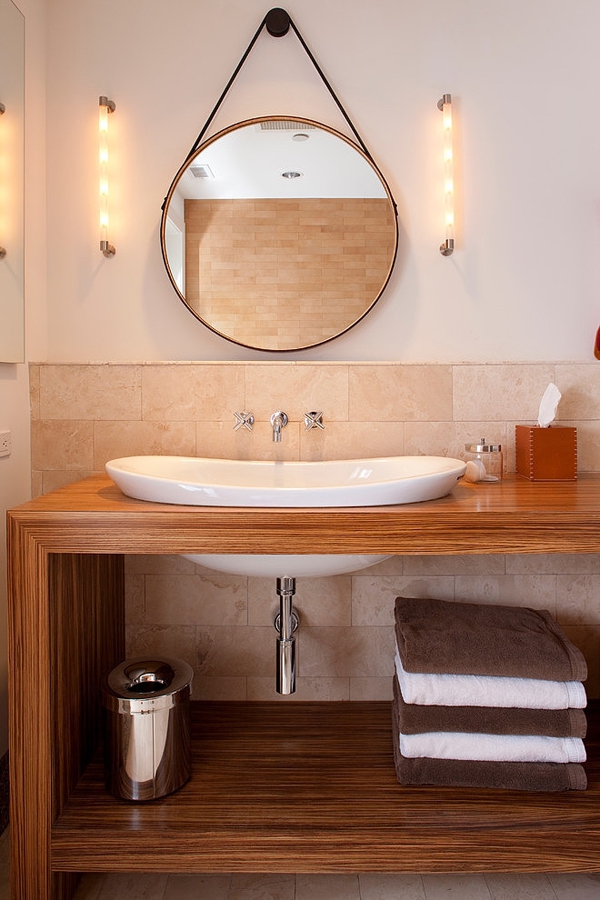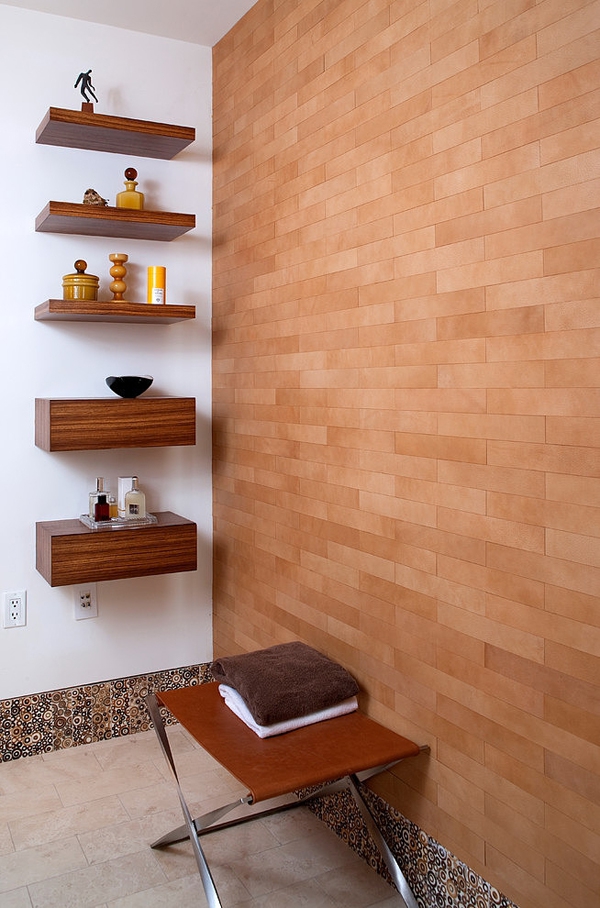 We can't talk about this home without mentioning that bathroom. How many tiles do you think make up that wall? It doesn't matter, it looks beautiful. The seafoam color of the counter is probably not the color you'd think to put up against it, but what a good decision that was! We are definite fans of the overall approach taken here in the décor.
Photos: Stacy Zarin Goldberg