Smart and simple space design lends oodles of charm and style to this modern penthouse apartment located in Ramat HaSharon, Israel. This 230 square meters residence is home to a vibrant couple and their teenager, and was designed by Liat Peled Chajut to the needs and spirit of its occupants.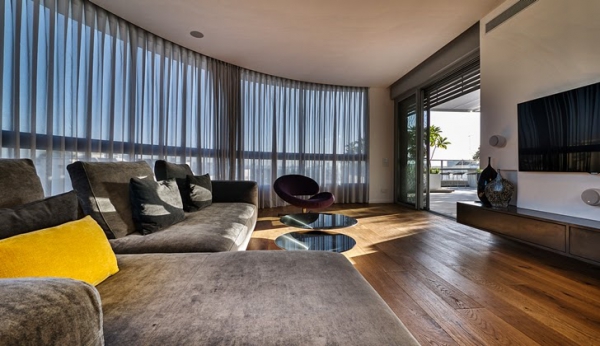 The design accommodates bold statements of style in a narrow profile by keeping the furniture and accents light and easy. The furnishings are literally lifted off the parquet flooring for added grace, shifting focus to the oak flooring that explodes the space with its exaggerated linearity. The designer employs a beautiful palette that celebrates the transitions between blue, grey and purple by combining and contrasting elements in these colors. Patterns are kept to a minimum in this penthouse apartment for a clean, uncluttered aesthetic, with just a subtle touch of textural variation adding interest to the scheme.
A similar theme continues into the private bedrooms and bathrooms. The decor here too is guided by functional and visual clarity, articulated in tones of warm brown and clean white. A burst of blue adds zest and playfulness to the teenager's bedroom, laid out to accommodate the changing needs this room warrants.  The terrace is spacious and decorated with restraint to offer natural respite and an easy breath outdoors.
Focused ideas and smart spatial design come together in this modern penthouse apartment to create a strong visual identity that speaks volumes about both – the interiors and its occupants.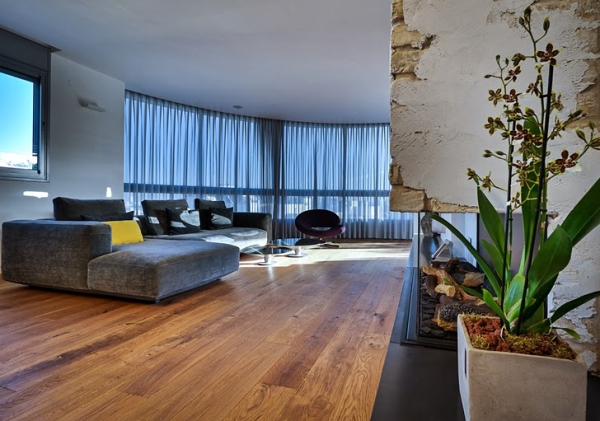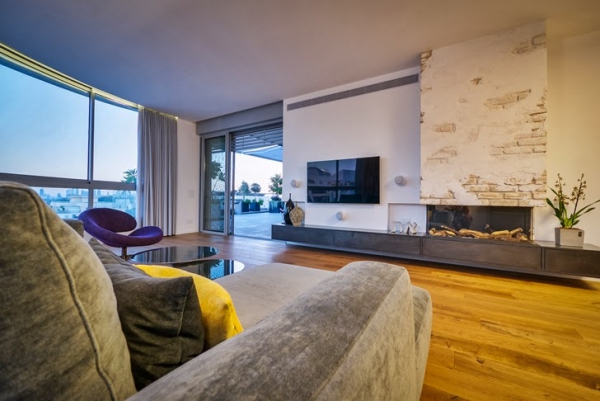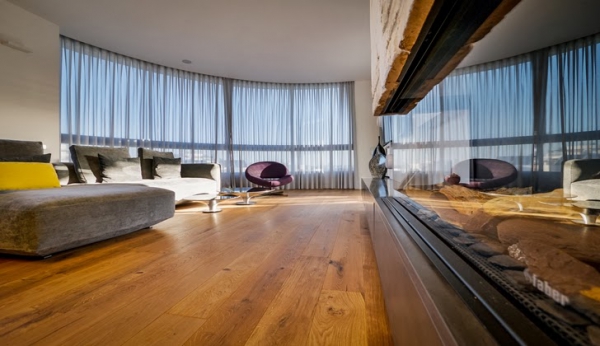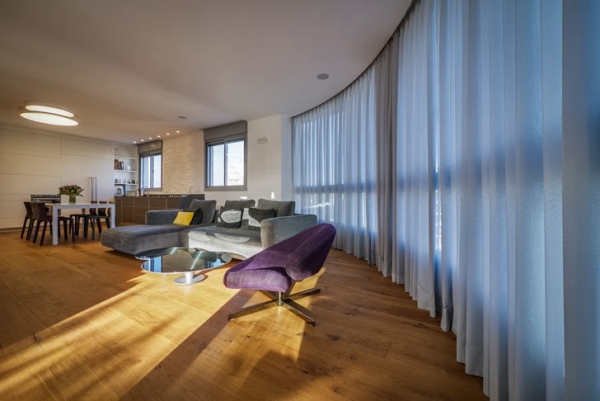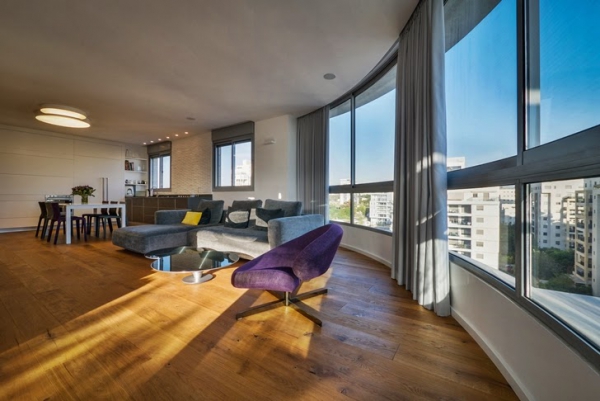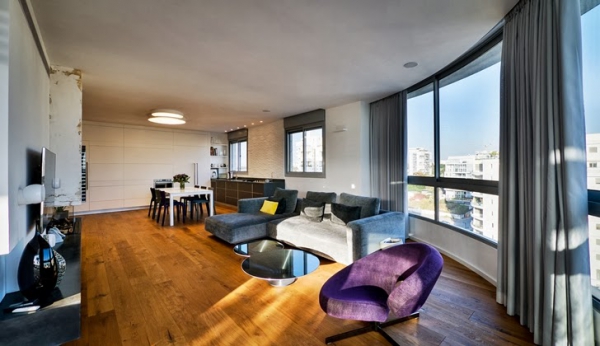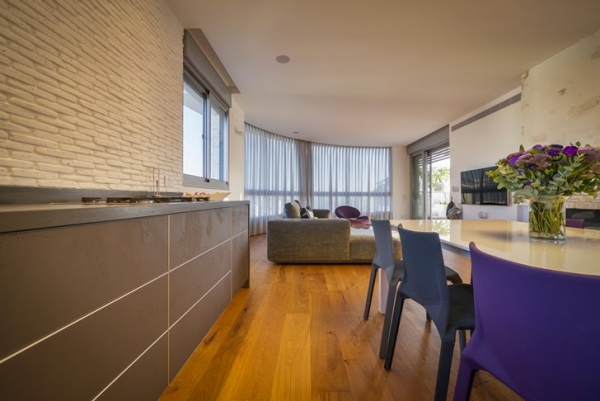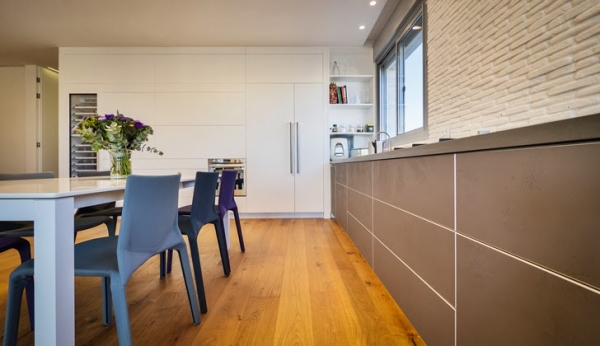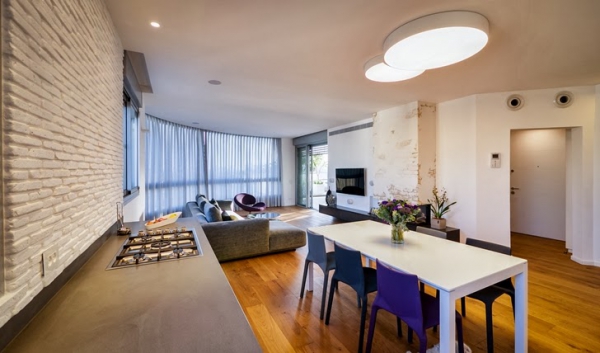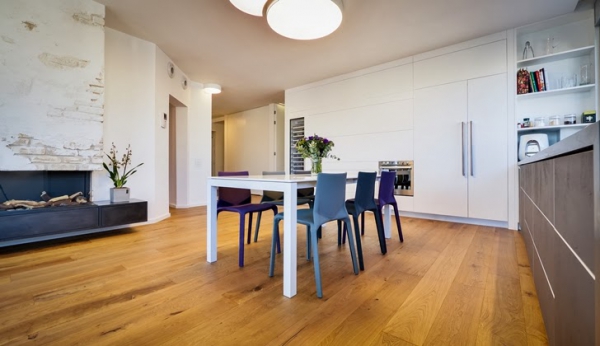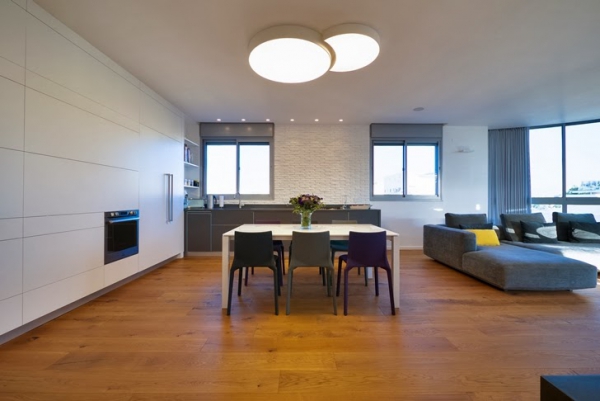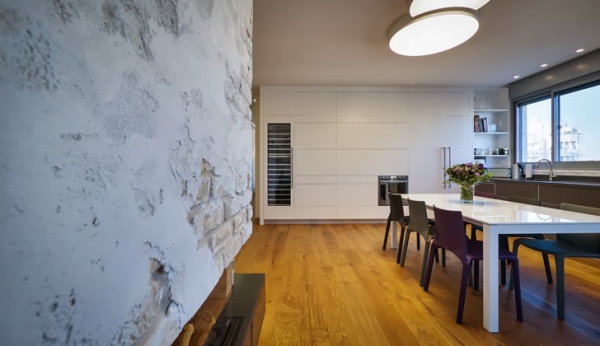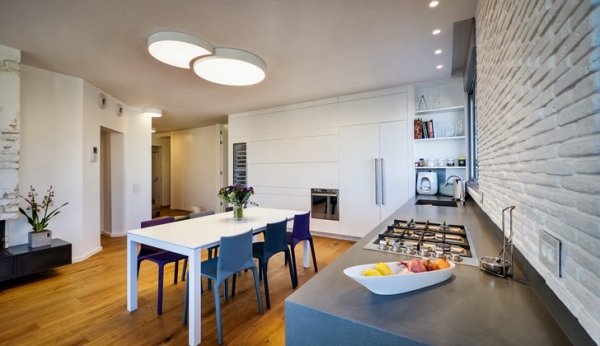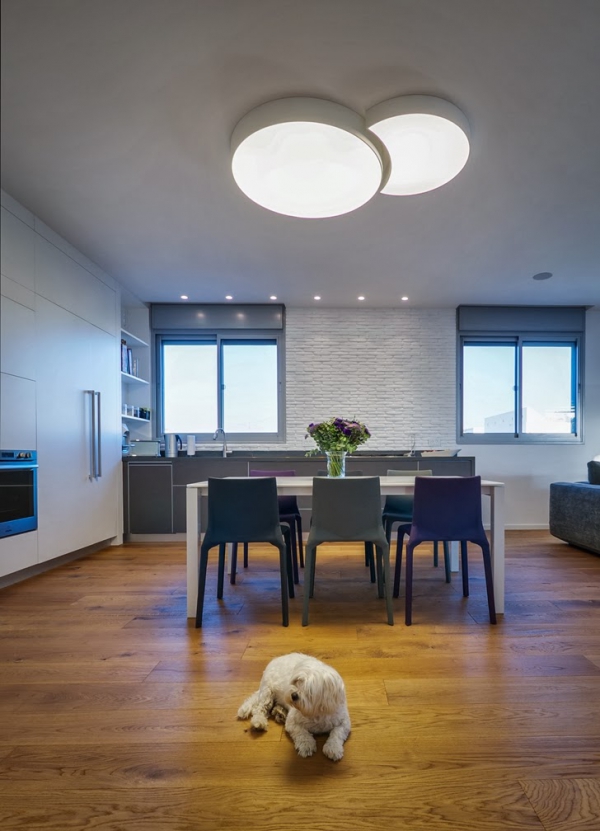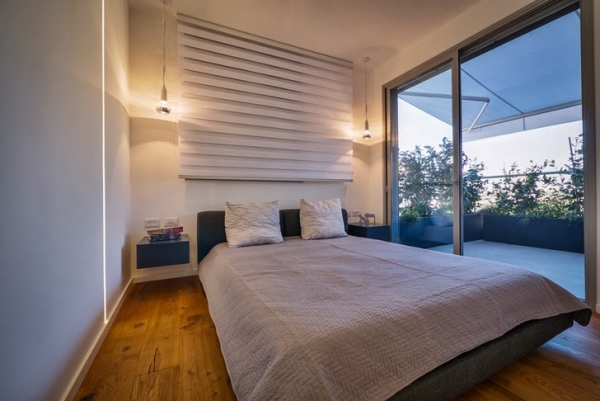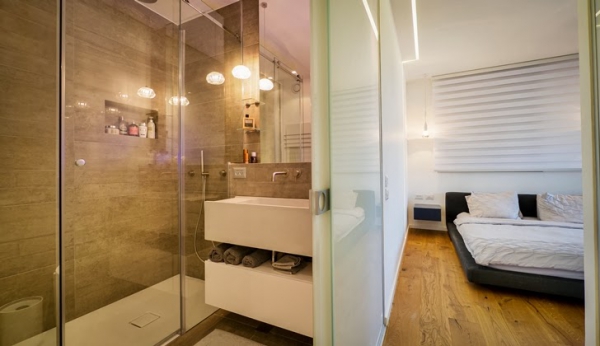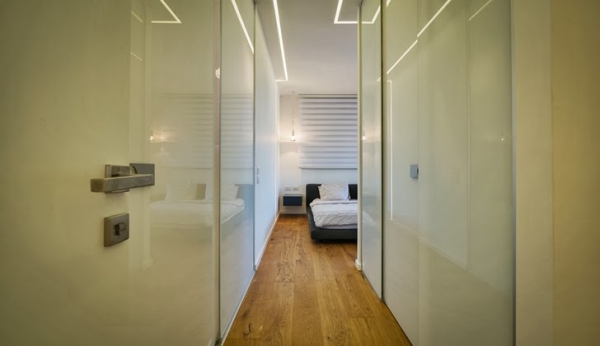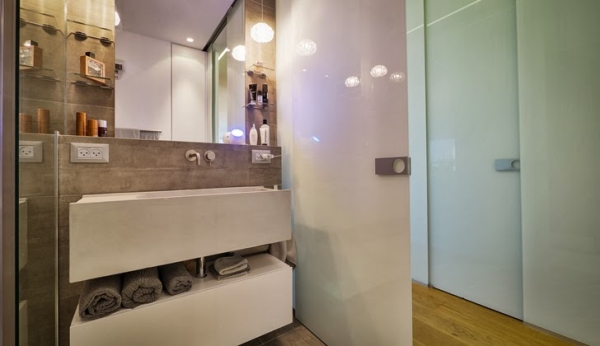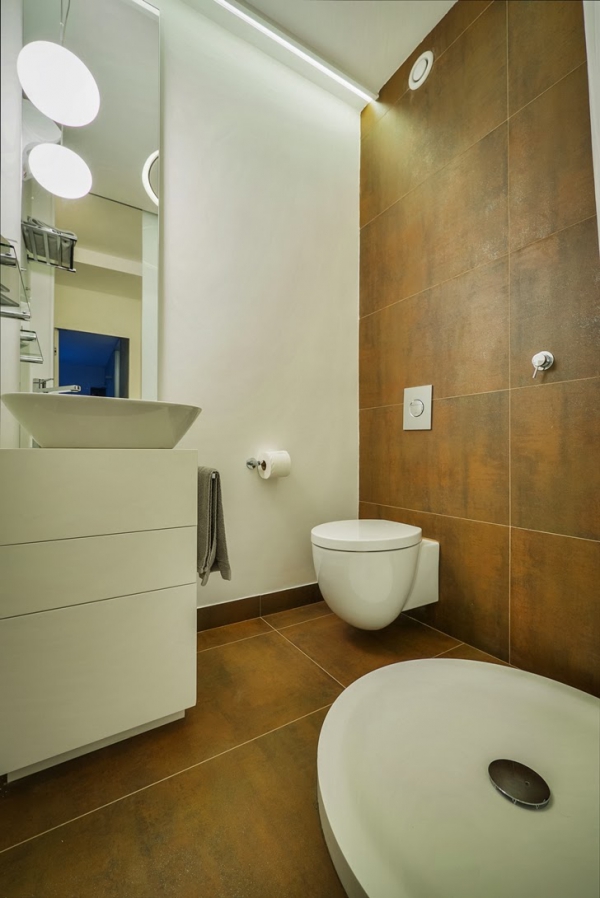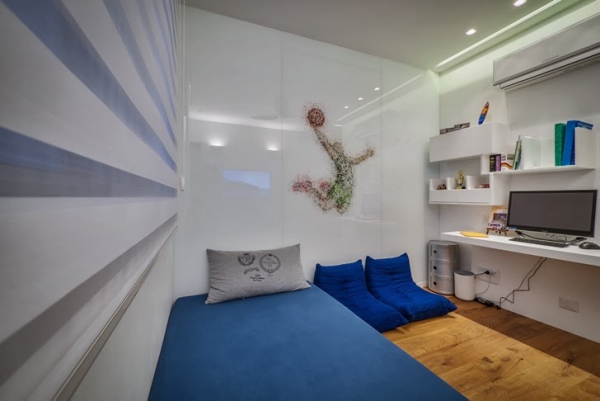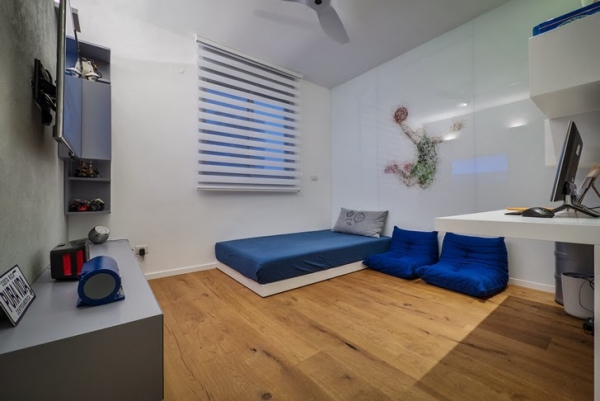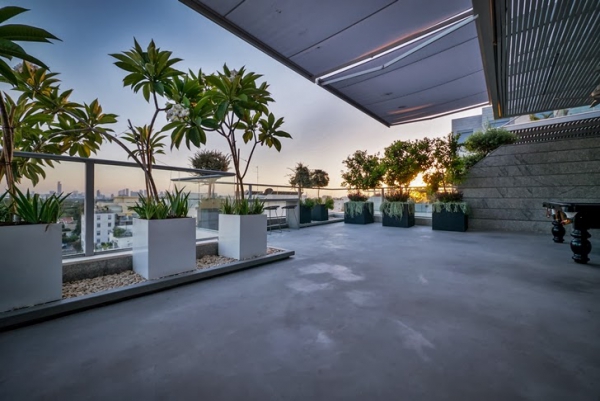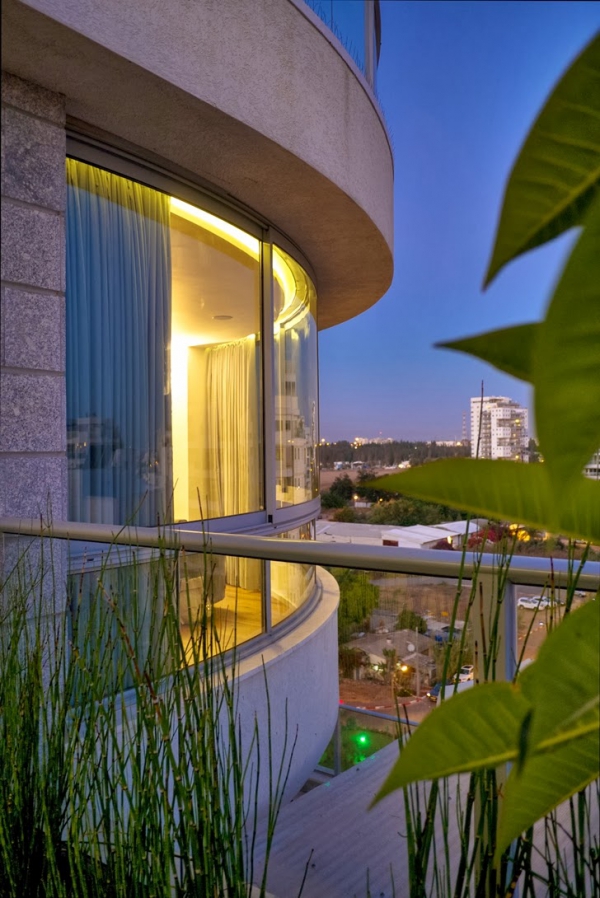 Images found here