Even though summer has officially come to a close, it wouldn't hurt to take a mental escape to the beach for a little bit. During the winter time, we'll definitely need those moments! Today's feature brings us to the sunny state of Florida. Palm Beach, Florida to be exact. We're introduced to a home that shows us that using one color can be interpreted in different ways. Thanks to Annie Santulli Designs, the beach front flows into this ocean view apartment with a unique chicness.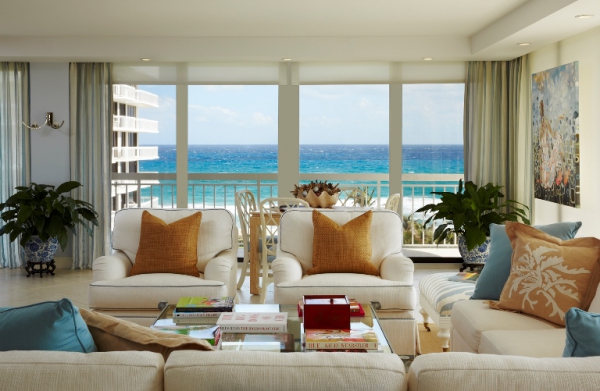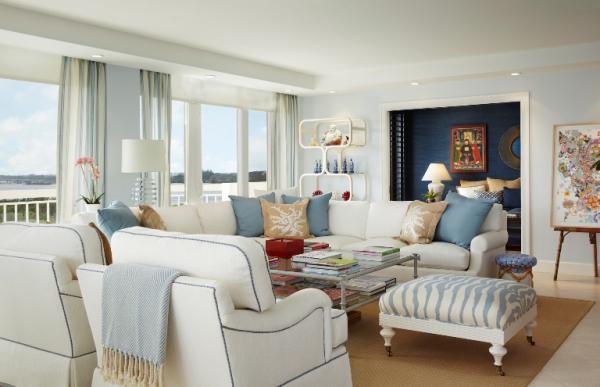 Santulli cleverly used a few shades of blue to give us different perspectives. In the living room, we start off with a minimalist approach that brings in lighter shades of blue like a soft breeze. In the lounge room, we are given a bolder approach with a richer shade of blue for the accent wall and a lot more texture overall. The hallway gives us a little more grounding and culture with the addition of bamboo-like walls and chestnut furniture. The bedroom shifts us into a dreamscape with ivory accents and a mesmerizing art piece.
The way in which the design of this ocean view apartment came into creation through inspiration of its exterior surroundings is captivating!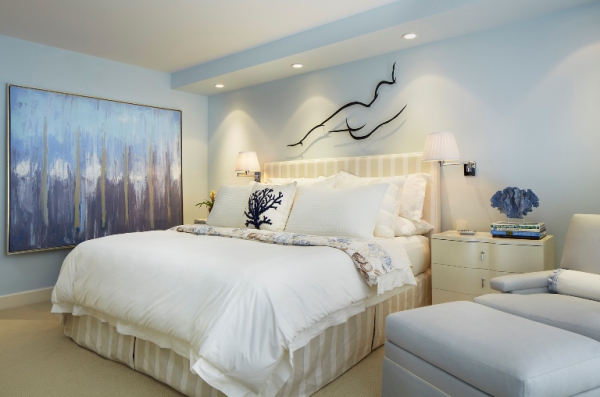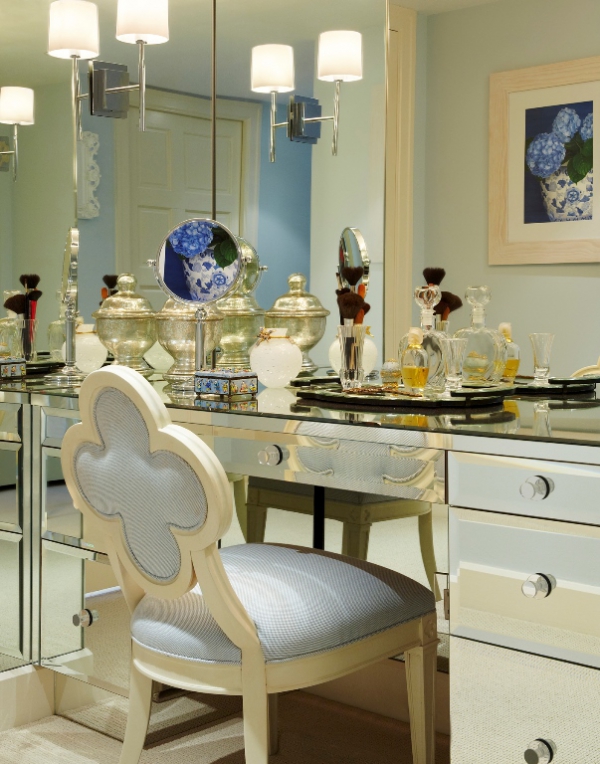 Photography by Robert Brantley