Now this bright loft is a lovely example of how you can mix in a few perfectly placed pops of color among otherwise very neutral colors. White walls act as a canvas for the rest of the loft, while creating visual space and brightness from room to room.
Located in Kungsholmen (See on Google Earth), an island that is actually part of Stockholm, this lovely home seems like it's perfect for both weekend getaway and  forever home).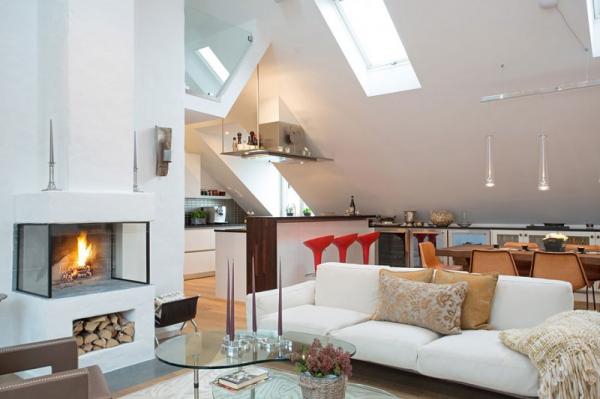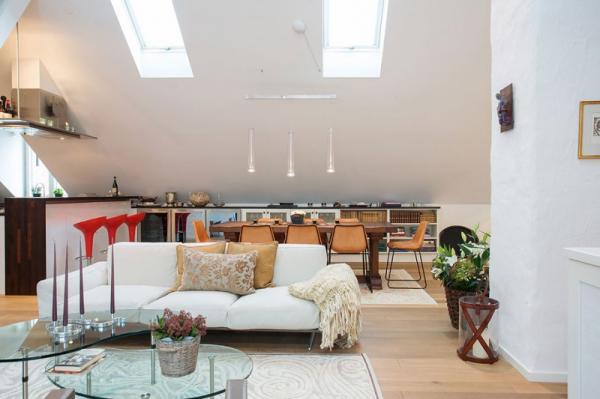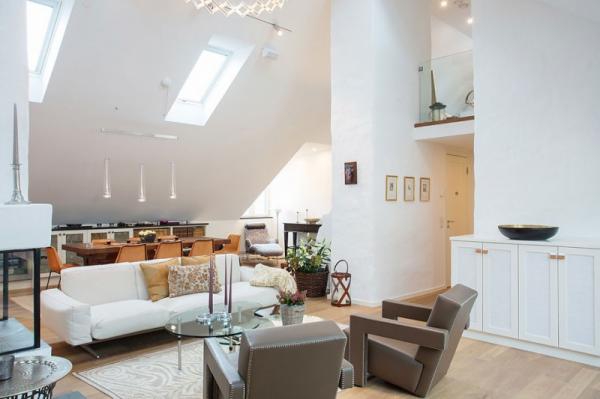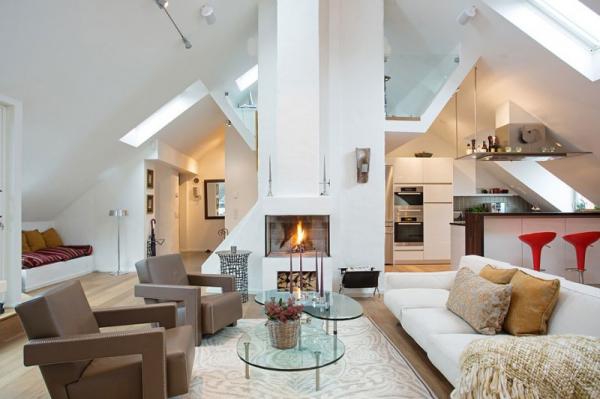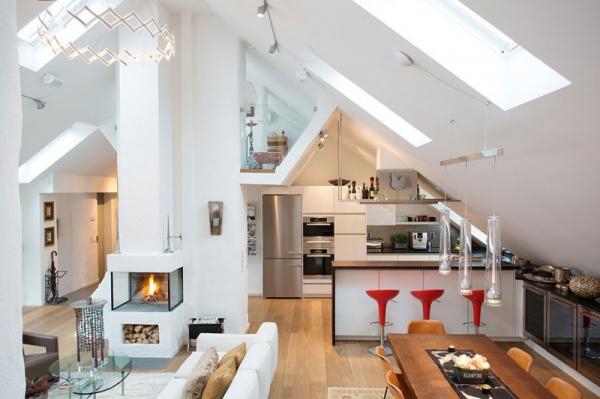 White and taupe make up a majority of the furniture you see here, balancing out highlights and low lights in color in this bright loft. The touch of red in the bar-stools and yellow in the dining chairs are fun and add a needed contemporary element in the living area.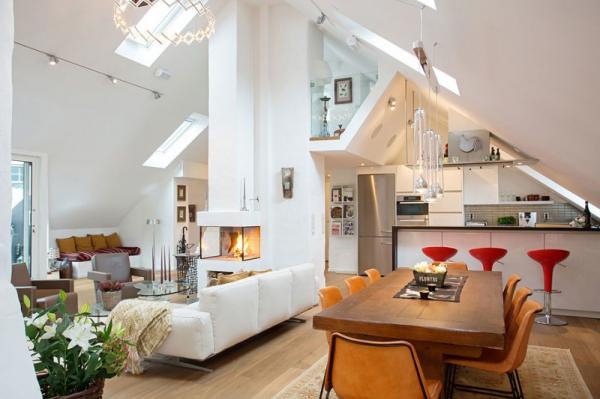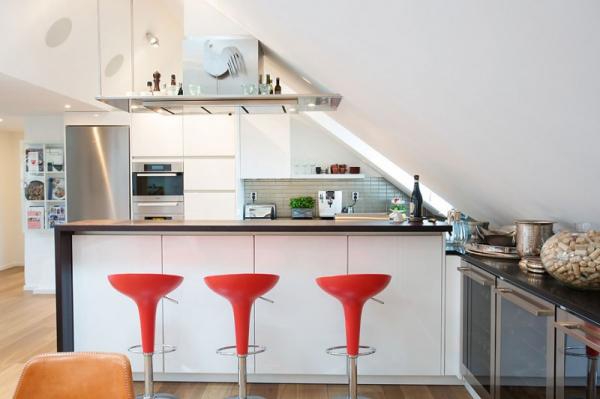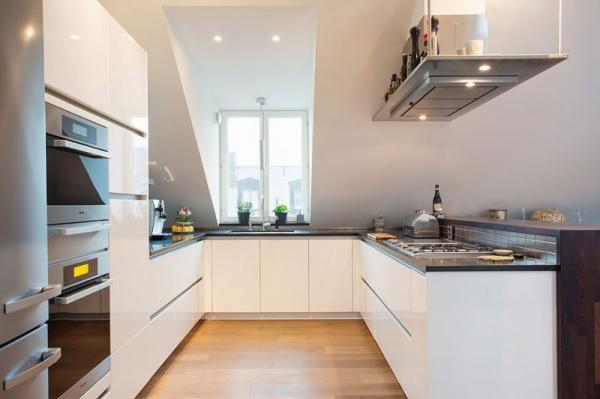 The kitchen is rather simple in design, but still very stylish. White makes up most of the color scheme here, with a similar shade of taupe seen in the living room on the counter tops. Fashionable and functional is what this kitchen is all about.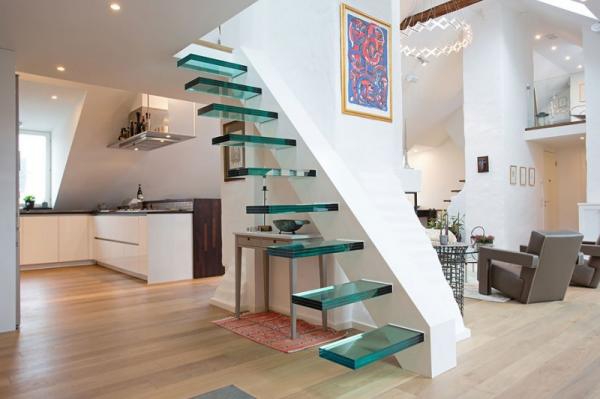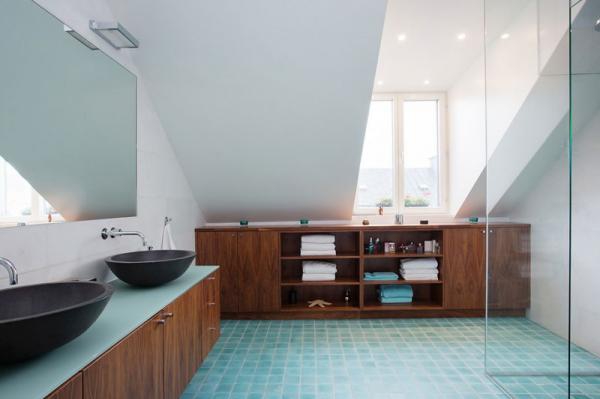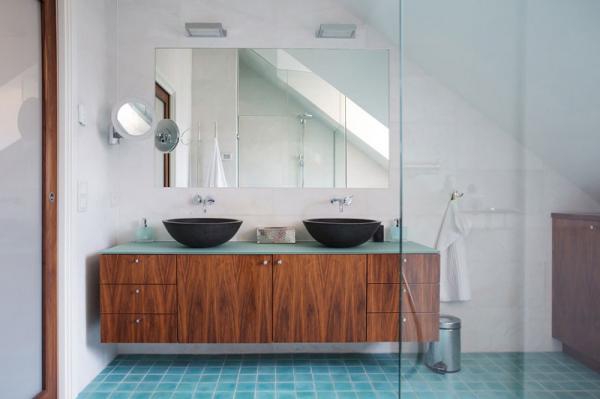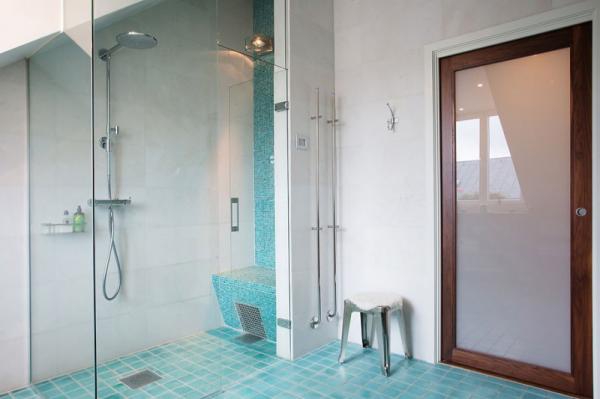 We also love the touches of turquoise and blue in the bathrooms and on the glass staircase (aren't those just the coolest anyway? They look like they're floating!)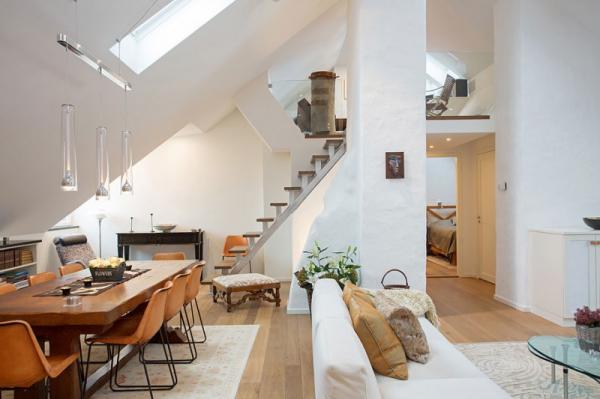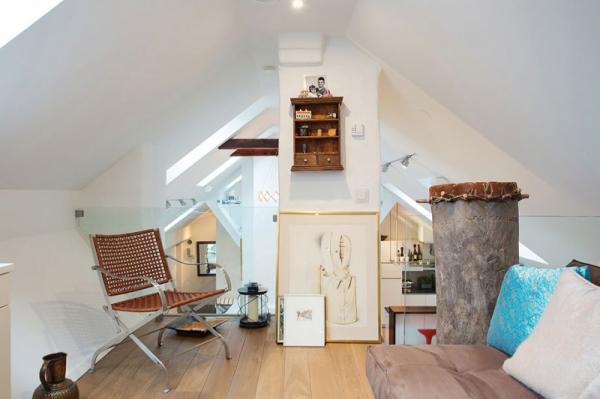 Let's not forget the tiny loft that sits above everything. This seems like the perfect place for a glass of wine and a book, especially on a rainy day. It's your own little private nook.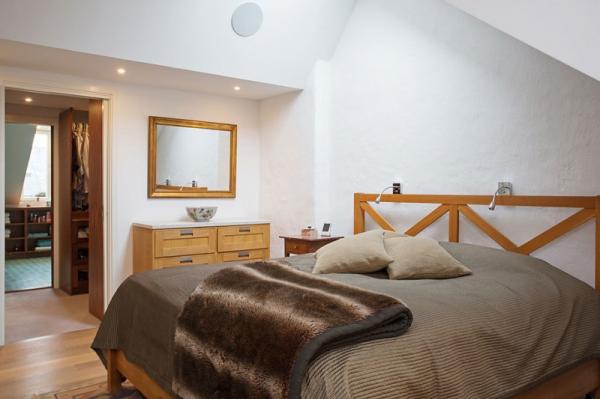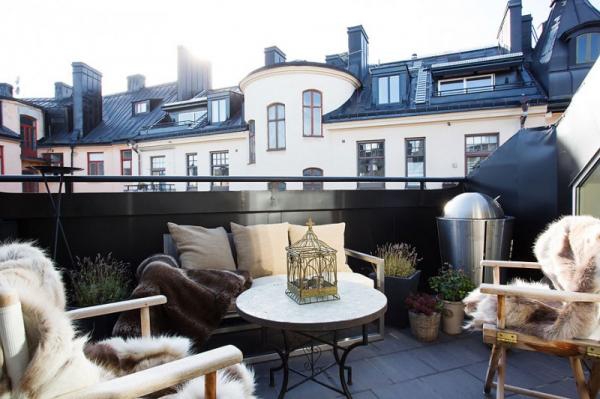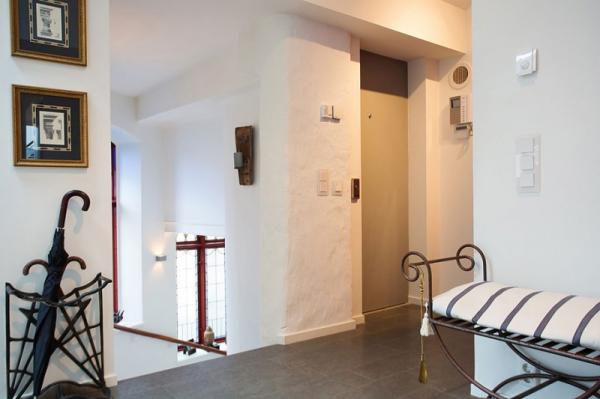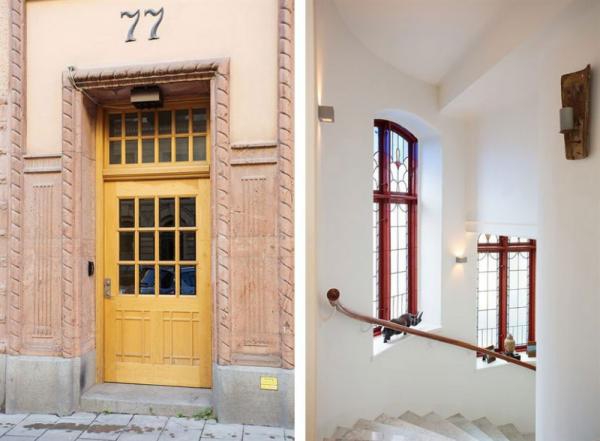 Images found on: Cuded