When someone mentions being in the middle of the elements, the first thing that you may think about is that person being in the midst of some kind of storm. Sometimes the elements get a bad rap! In today's feature, we want to show that being surrounded by nature is not always a bad thing. It can in fact be quite grounding and beneficial to your well-being! The modern style of this apartment incorporates the perfect blend of natural materials thanks to Antonovich Design.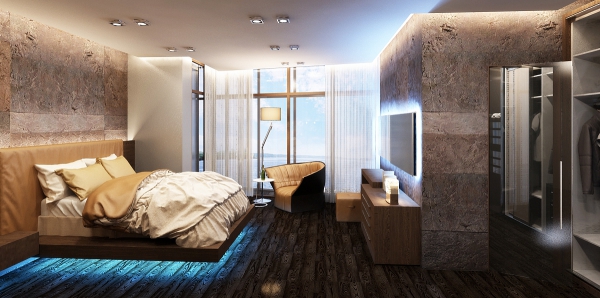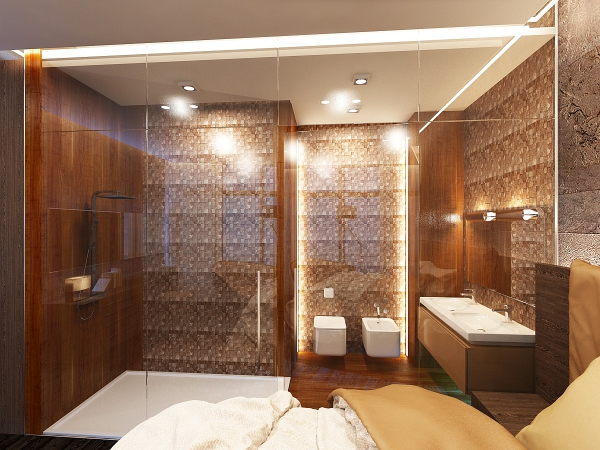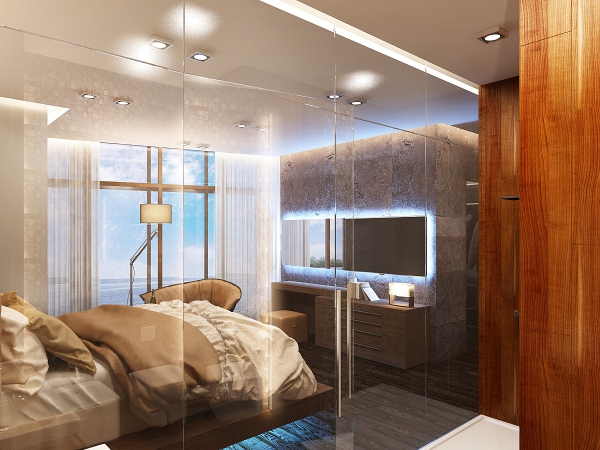 Our journey starts in the bedroom, where we are introduced to stone and wood components. The natural elements are intentionally kept exposed and raw in order to give interesting texture and dimension to the rooms more intimate feel. The bathroom is completely transparent due to the all glass wall that reveals its beautiful mosaic tiling designs. The kitchen, dining and living room areas are featured in an open space layout. Including even more modern style, the blending areas are still clearly defined in function. Although the overall color theme of this entire apartment is quite neutral, there is an air about the place that still exudes a lively atmosphere.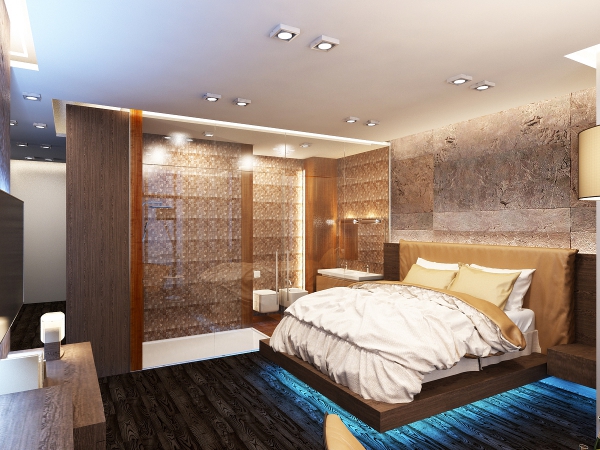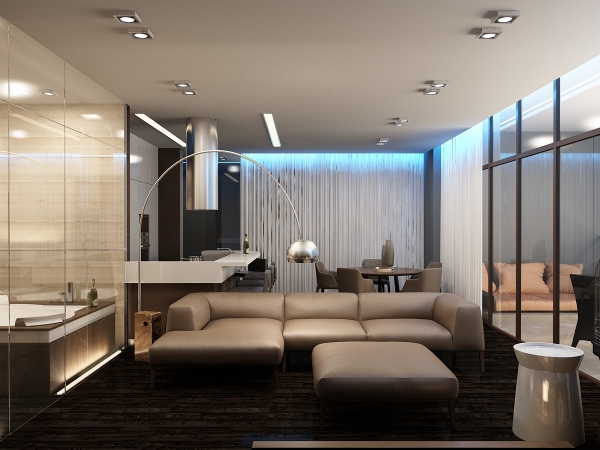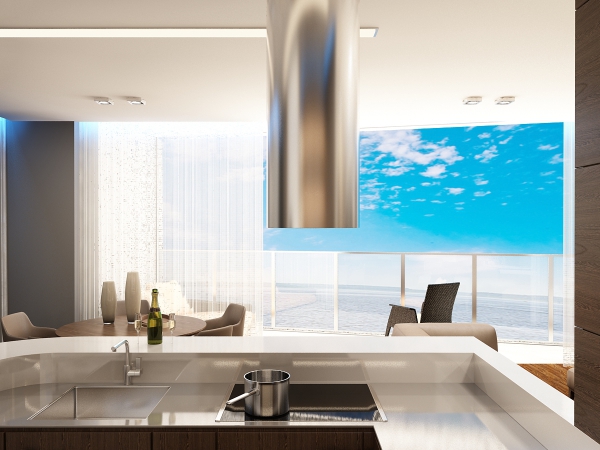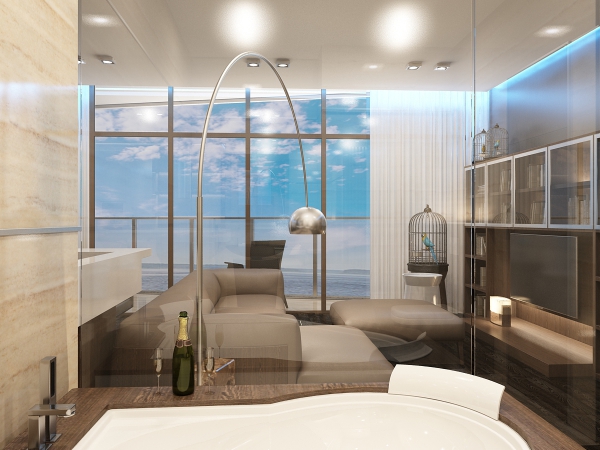 With interesting shapes, natural elements and intriguing textures, this modern style home is the epitome of timeless sophistication.