The mid-century interior design style has lately become quite popular due to its elegant classical feel. In a way, it also adds a certain charming retro look, since its main features refer to a century that has already passed in history.  And if anything, contemporary interior designers just love introducing retro elements into modern homes! The owners of this 635ft² / 59m² apartment in the Russian city of Krasnoyarsk have loved the idea, too, and it shows!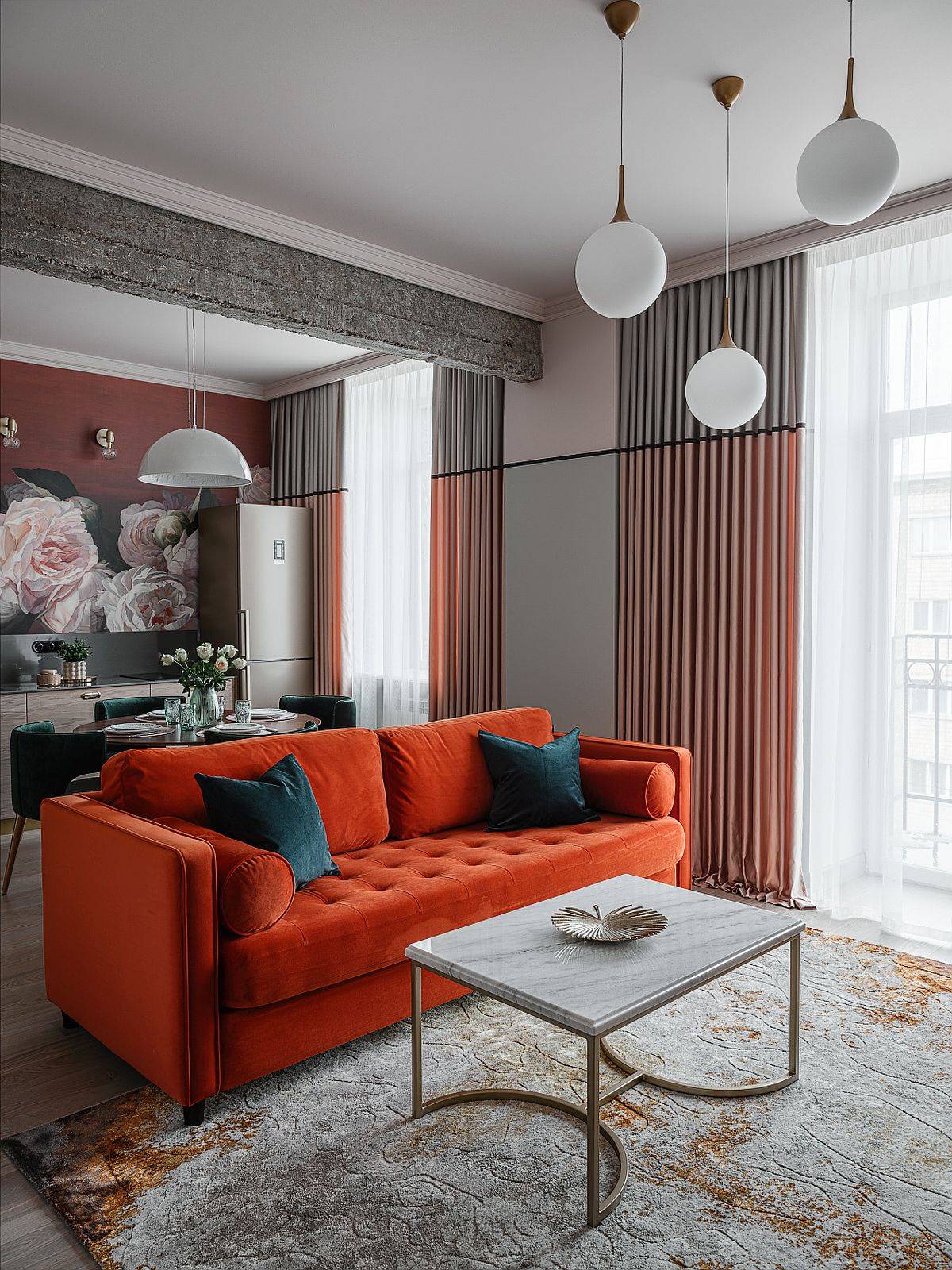 Since the apartment is located in a building constructed back in the mid 19-th century, the owners and designer Iuliia Sheypunas found it very appropriate to feature elements of the interior design style of those times, while providing the home with all the functional 'bells and whistles' a contemporary residence should offer. And yes, the flat has all the modern conveniences the family needs. But it is the décor that has been placed in focus here! They have achieved a masterful reproduction and a stylish interpretation of the mid-19th century interior style in just about every aspect!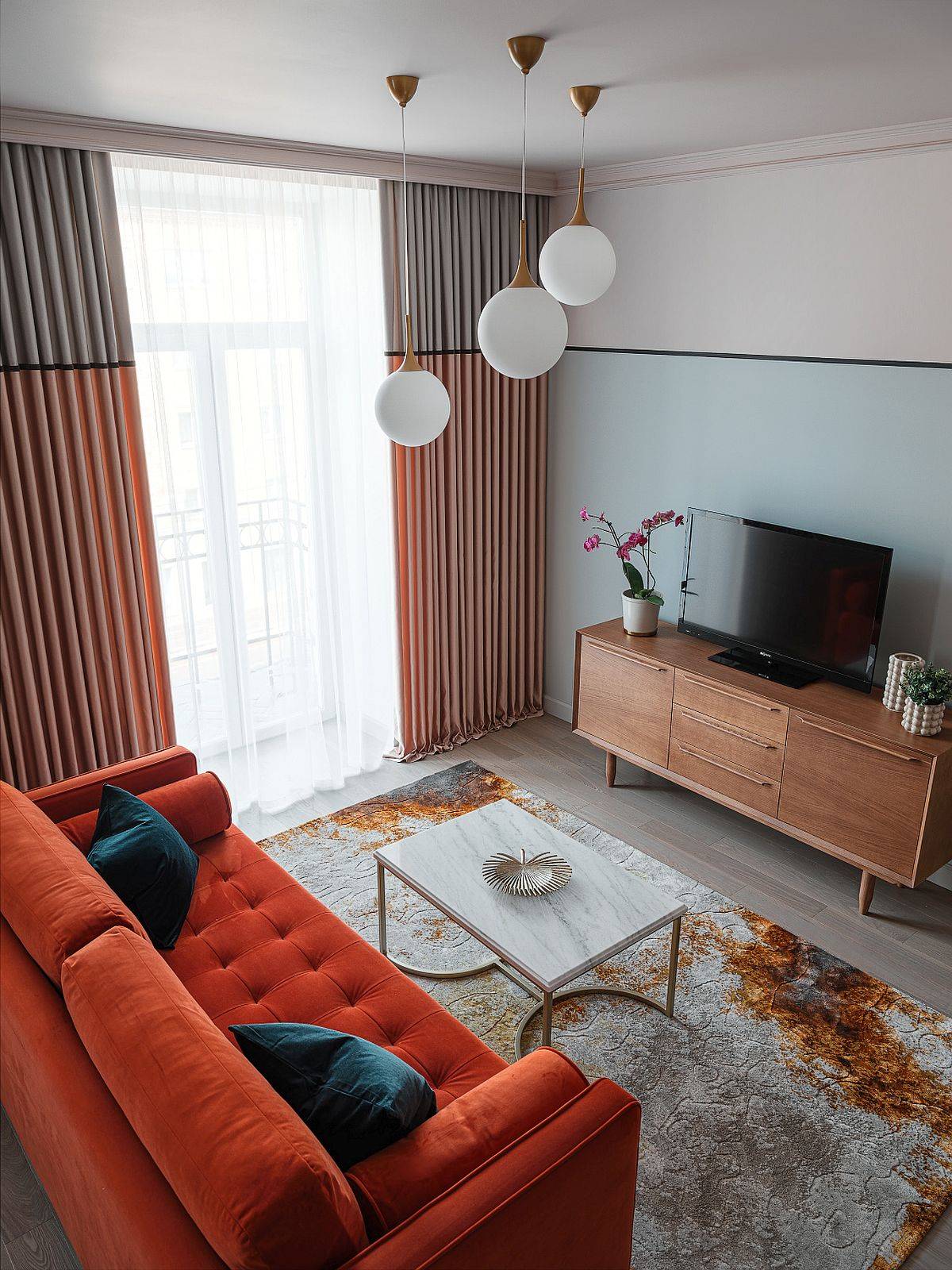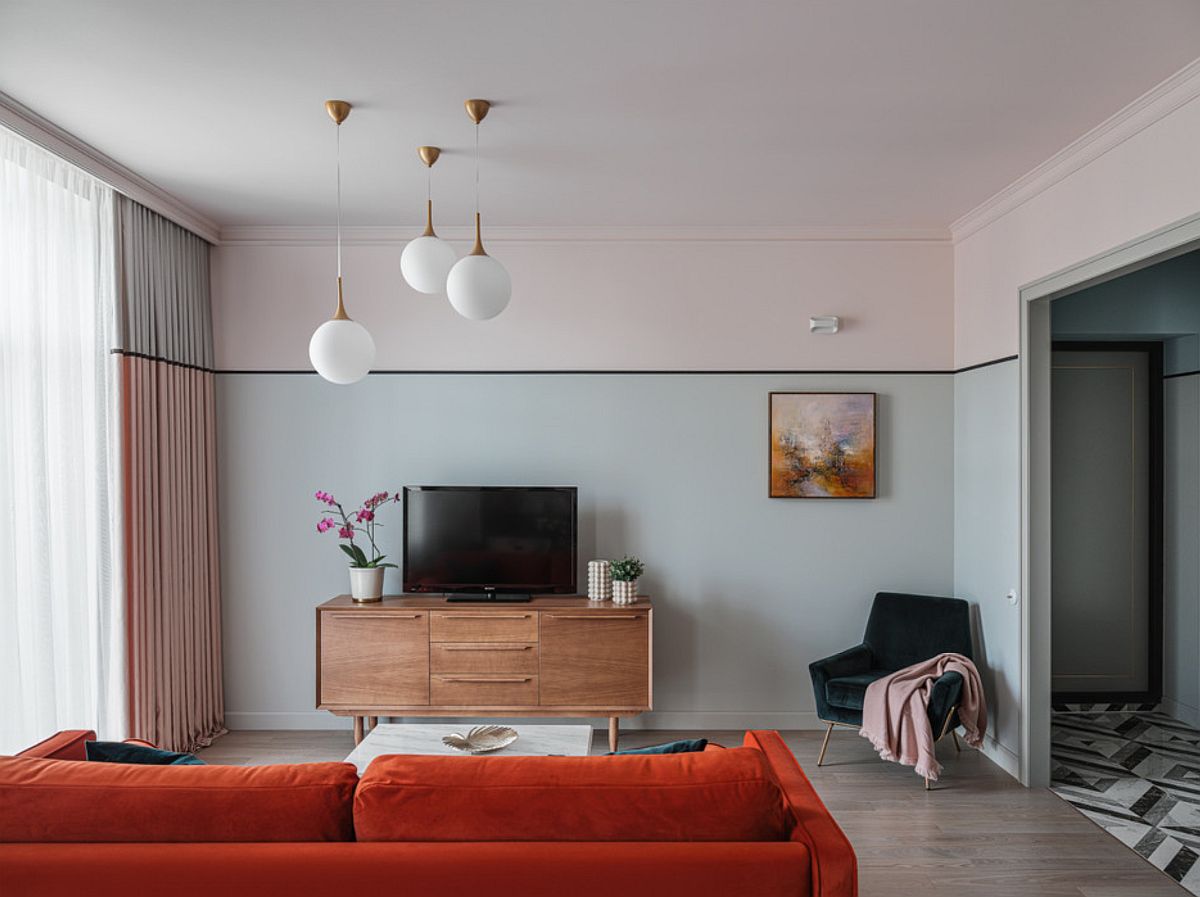 The furniture items look as if they have never left this 1950's residence, and one can't but love how stylish they are. For yet a stronger effect, the sofa has been turned into a wonderful accent in the living room with its unexpectedly vibrant orange color.
The walls feature a very interesting technique of painting, typical for the once Soviet residences, namely combining two main colors (in this case – soft grey and pastel light pink) in strict proportions. The same effect was beautifully transferred onto the curtains, where the pastel pink from the walls has been slightly changed to a soft peach shade (yet another favorite color of those times!).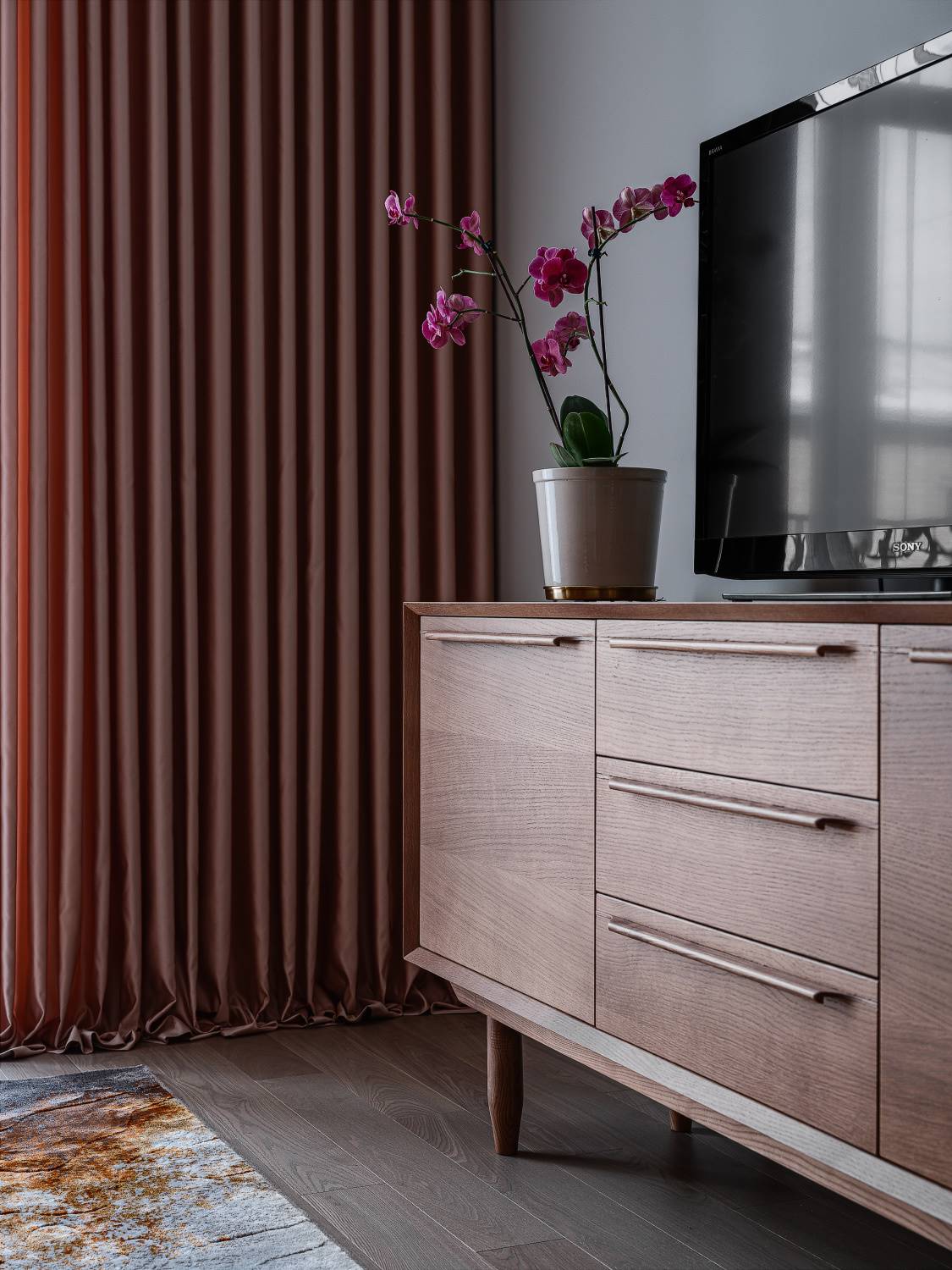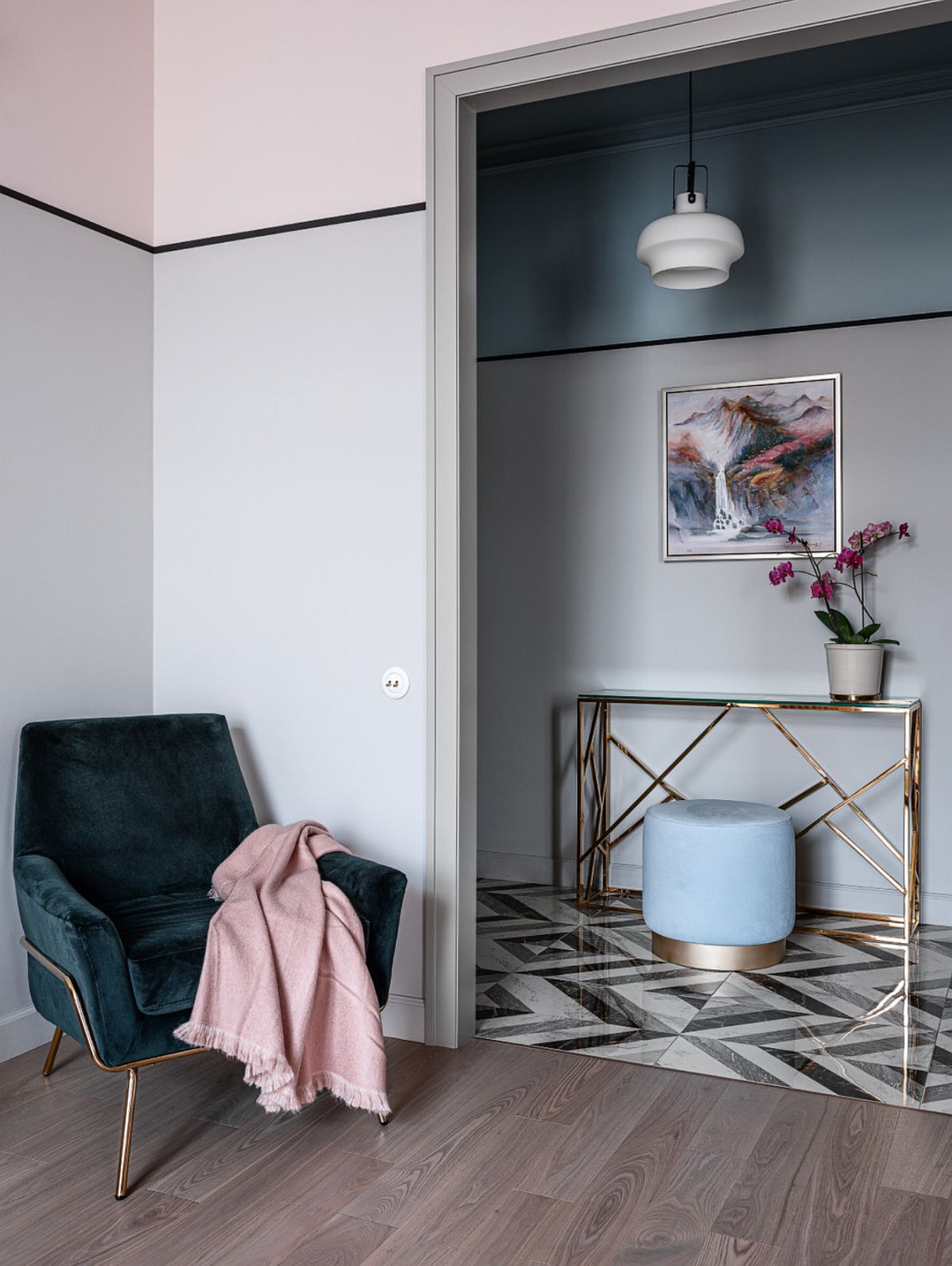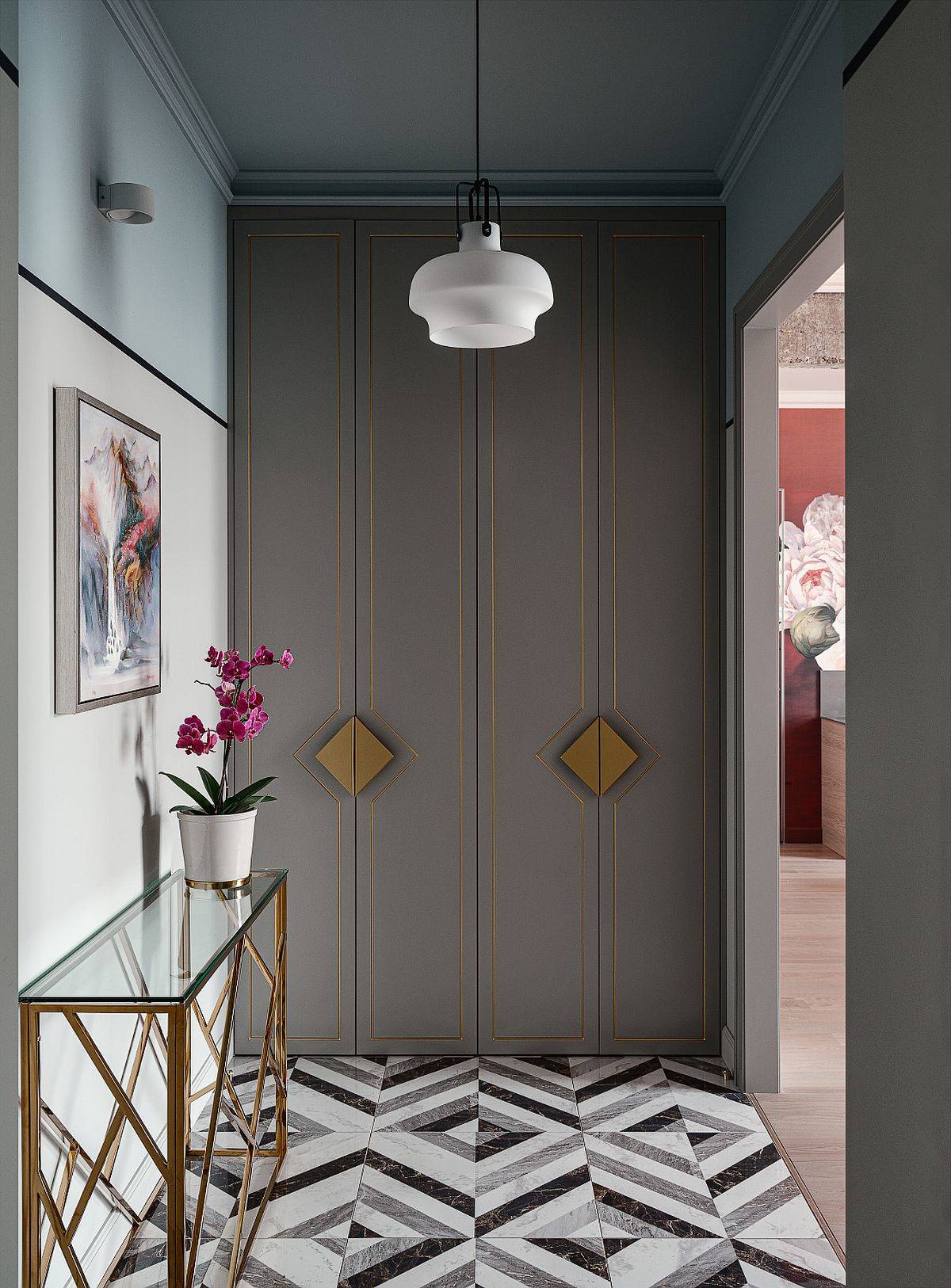 Finally, to add more drama and character in the living room, there is a feature wall in bold brick-red, framing an eye-catching floral wall panel. The combination of the main colors, varying into matching darker shades, is then further repeated in all other premises and they look absolutely gorgeous and luxurious!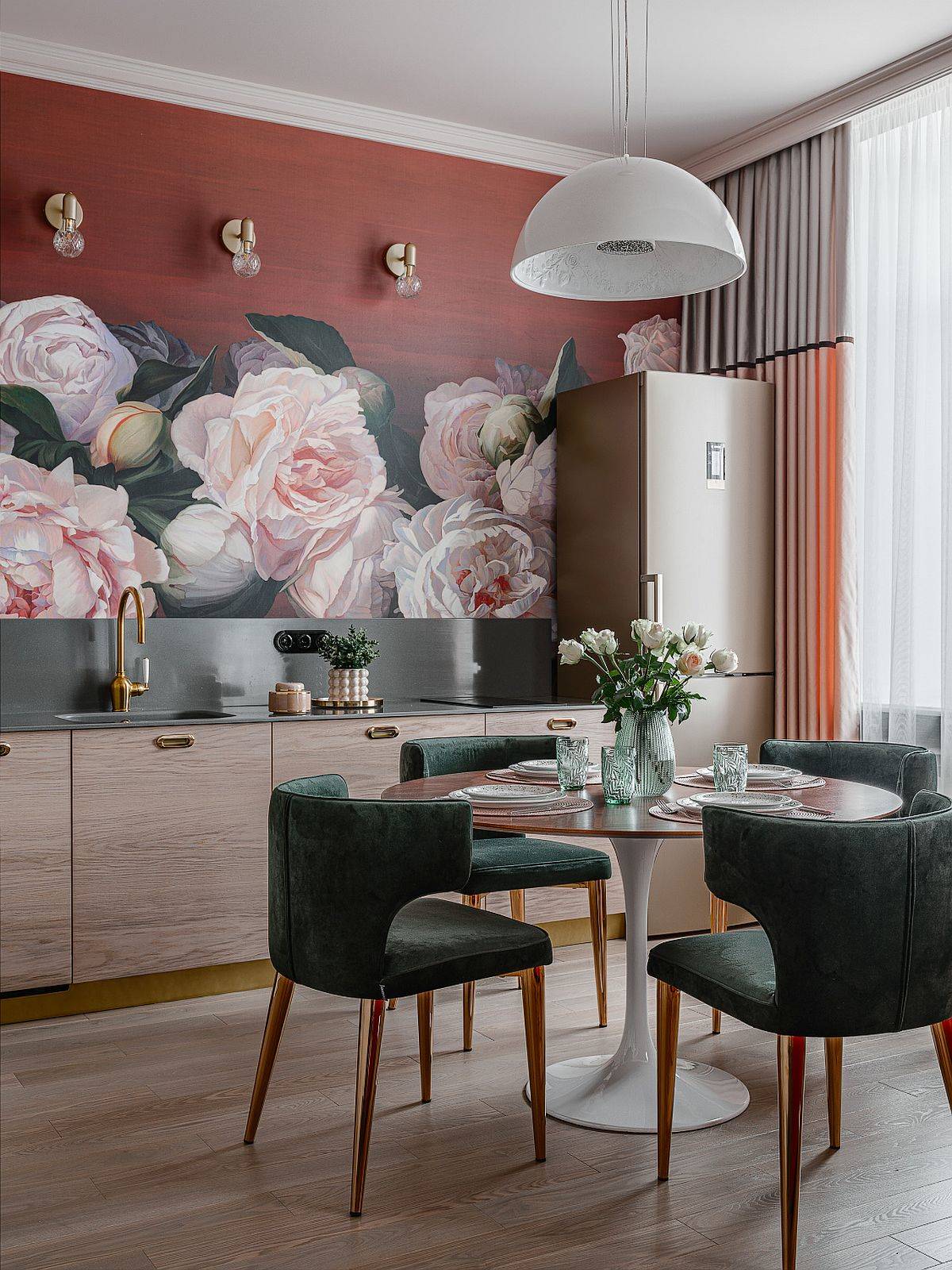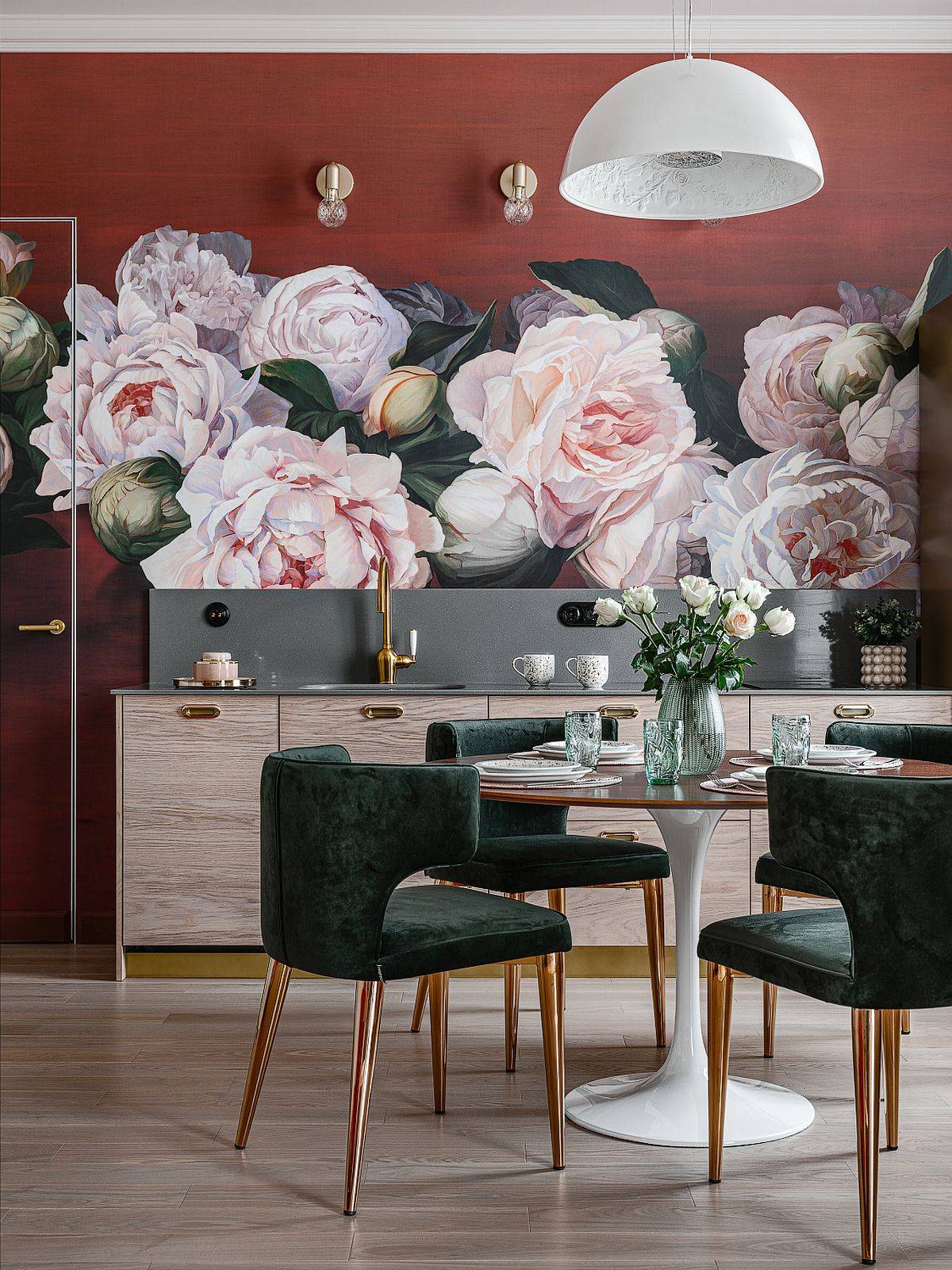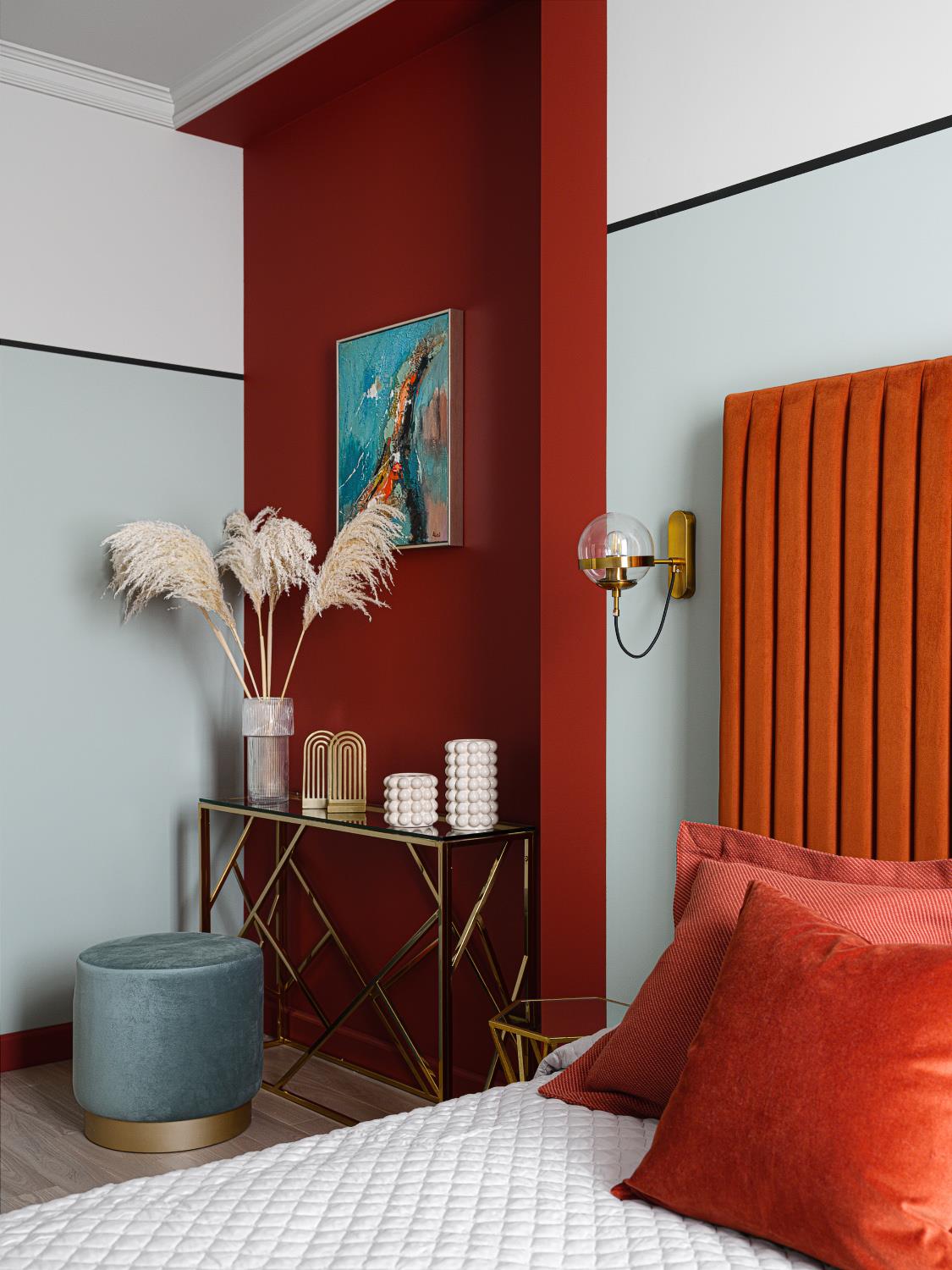 Designer: Iuliia Sheypunas / Photographer: Vladimir Barabash