Small is indeed stylish, as is exemplified by this ingenious design from Ukrainian architect Stanislav Kaminskyi. This 32.6 square meters minimal loft may be small in its footprint, but it is definitely big on ideas and originality. Doing away with the superfluous, the project turns to fundamental spatial principles and treatments to unlock the potential this apartment in Kiev, Ukraine holds.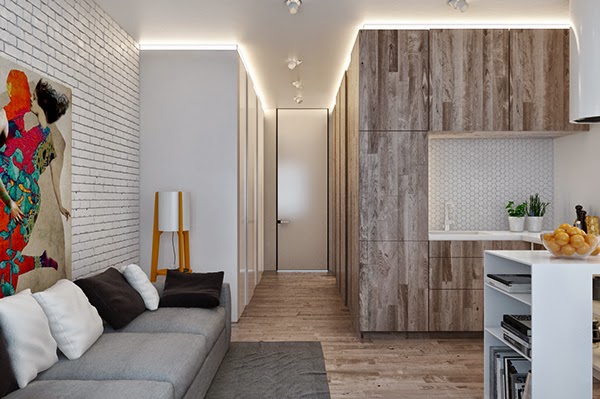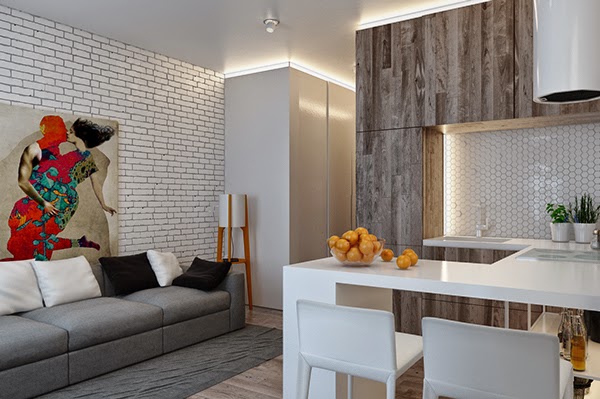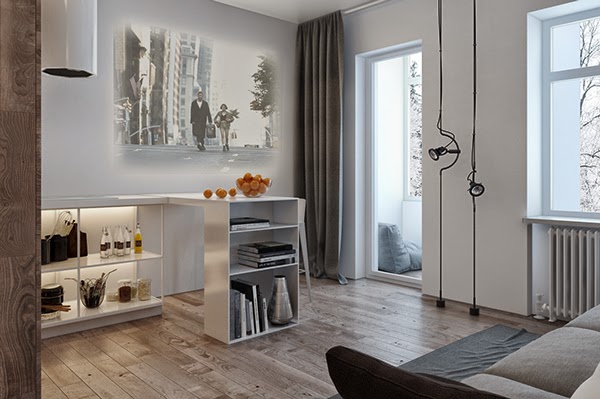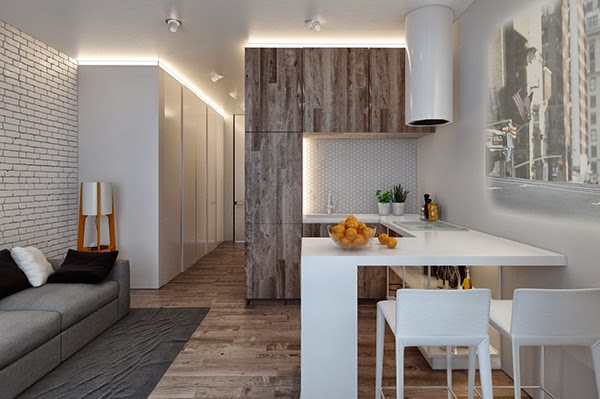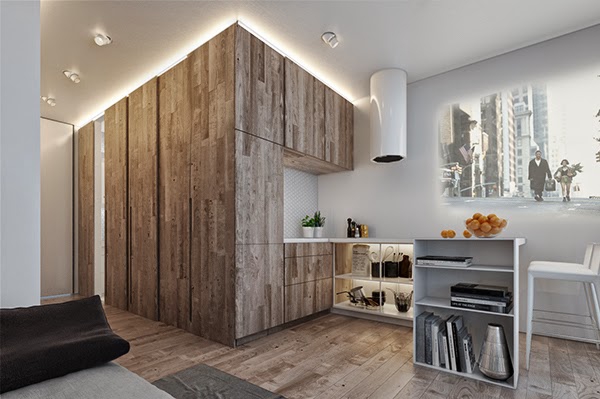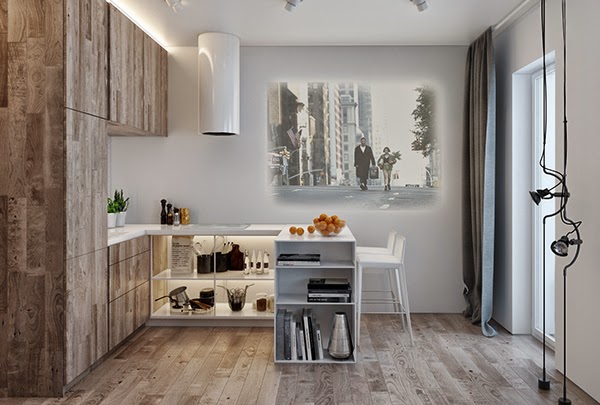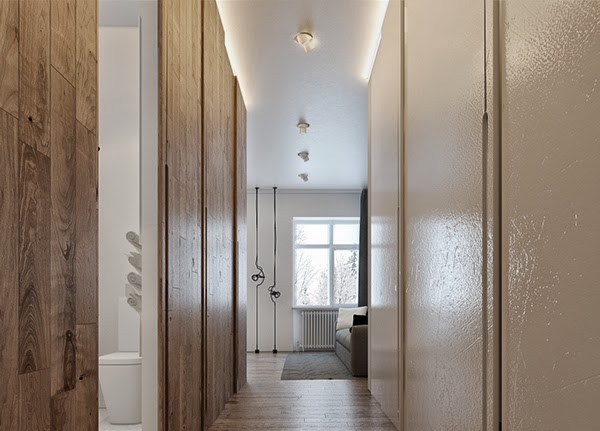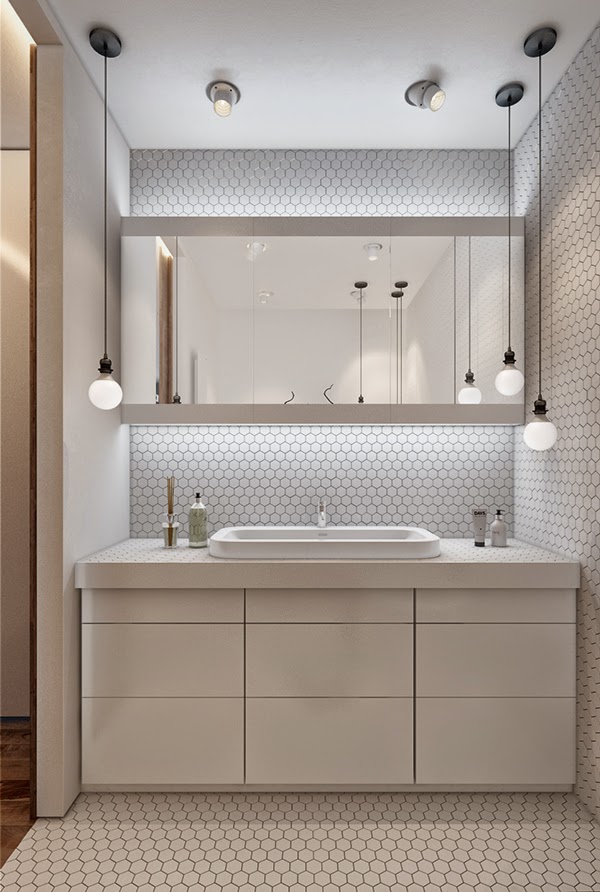 Rendered in a sea of serene white, subtle greys and the solid warmth of wood, the space is crafted into a series of compact elements and configurations, which unfold and lightly embrace you as you step into the heart of this minimal loft apartment. The primary space here is the open planned social core that also doubles up as a private bedroom. The aesthetics are therefore free and open-ended in character, affording an inbuilt versatility to the mood and use of this space. The kitchen cum dining bar here is sleek and sinuously articulated, drawing an array of functions and requirements into a tidy, crisply finished arrangement that sits elegantly in the space. The remainder of the apartment is concealed behind a continuous closet surface that offers abundant storage and a spacious bathroom.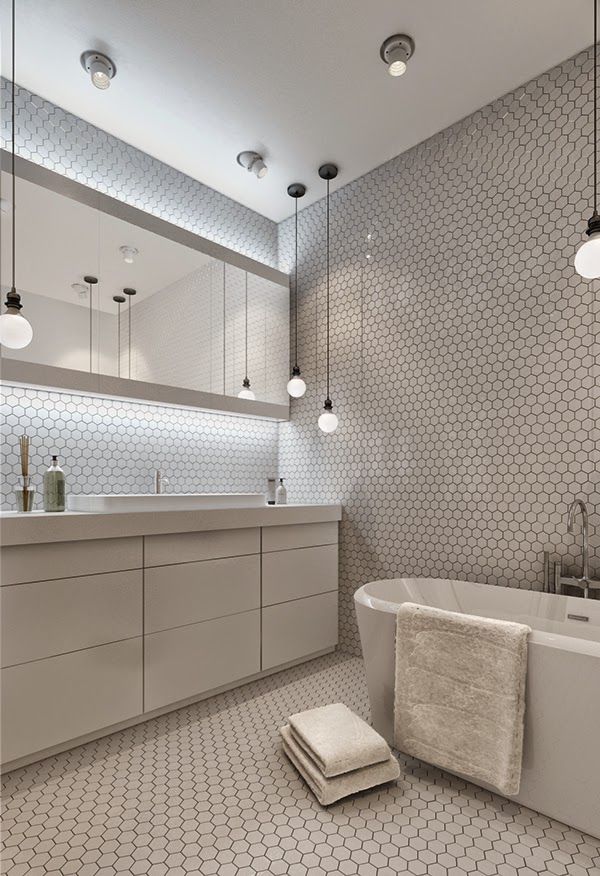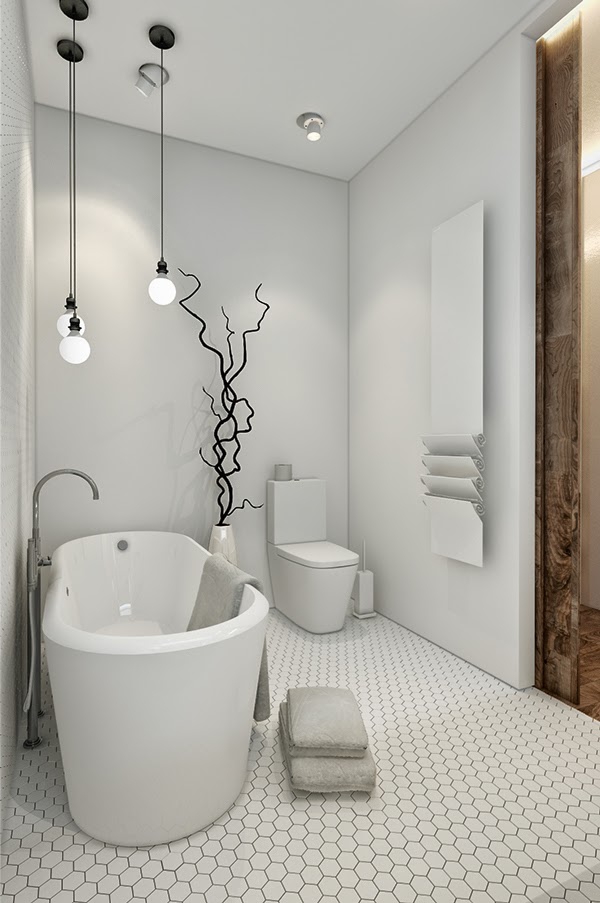 Further, small tiles and geometric patterns are carefully introduced into this small apartment design, exploding surfaces and the space before it to break free of its conservative footprint.