If you are one of the many people living in a small apartment, read this article to see how this 44 sq. meter studio apartment space in Vasantan, Stockholm has been converted into a welcome haven.
The designers have used the conventional approach of dividing areas into distinct regions. The apartment's interior design is fabulously adorned with furnishings which are both utilitarian and aesthetically pleasing. The designer has created a calm and peaceful ambience with all white surroundings. Walls, ceilings, and furniture like the living room sofa, the study table and chair are pure white. This has resulted in a uniform, modest appearance of the home.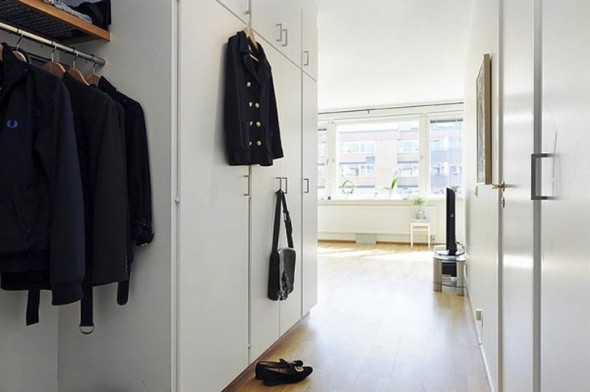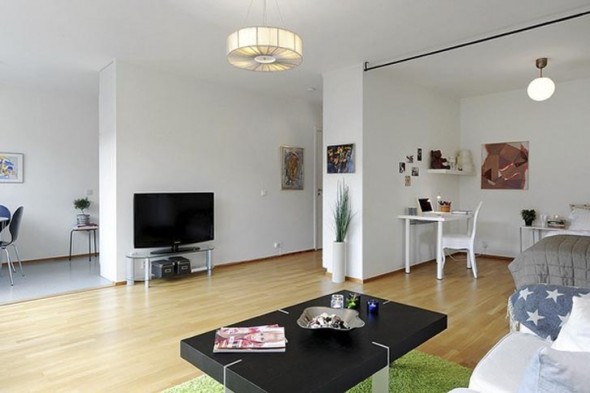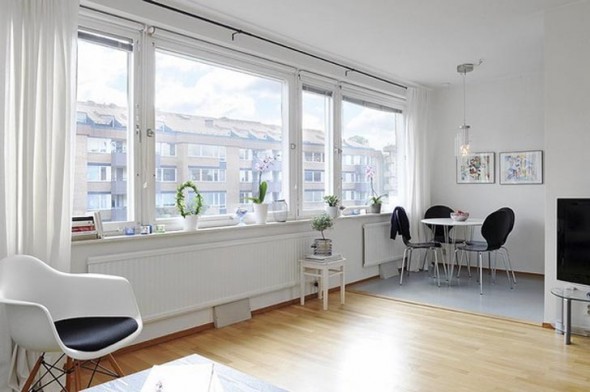 As we enter, sunlight floods the apartment through the long skylight windows. Not only does it make the surroundings warmer but it also naturally lights up the space. The section near the windows has been aptly converted into a living room with minimalist furniture and a splash of green color on the cheerful rug. A few plants atop the window sill complete the sunny atmosphere in this place.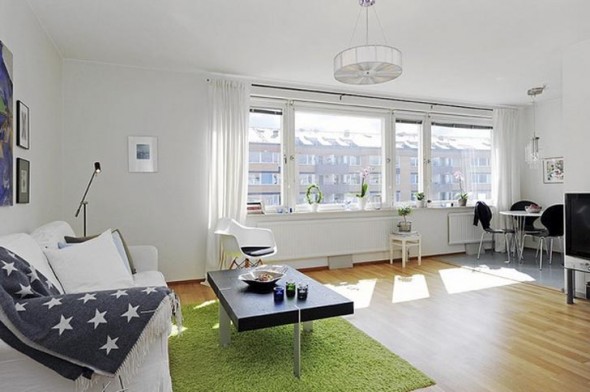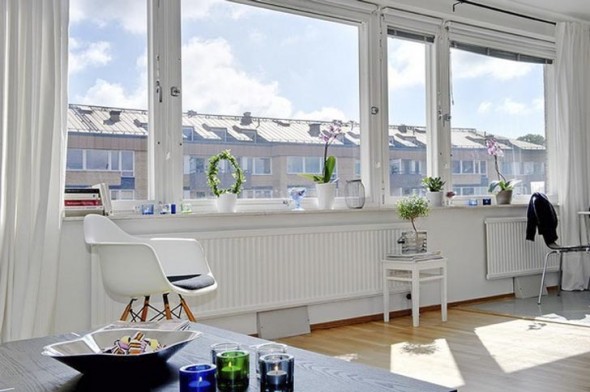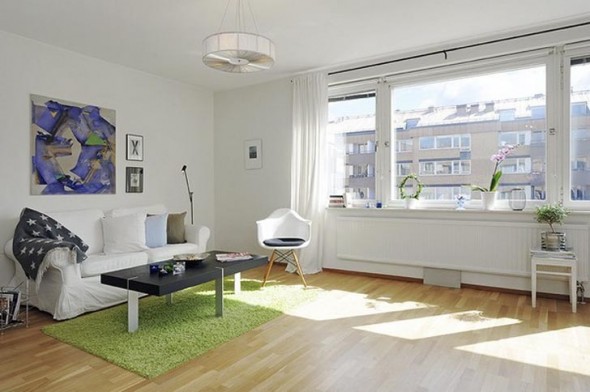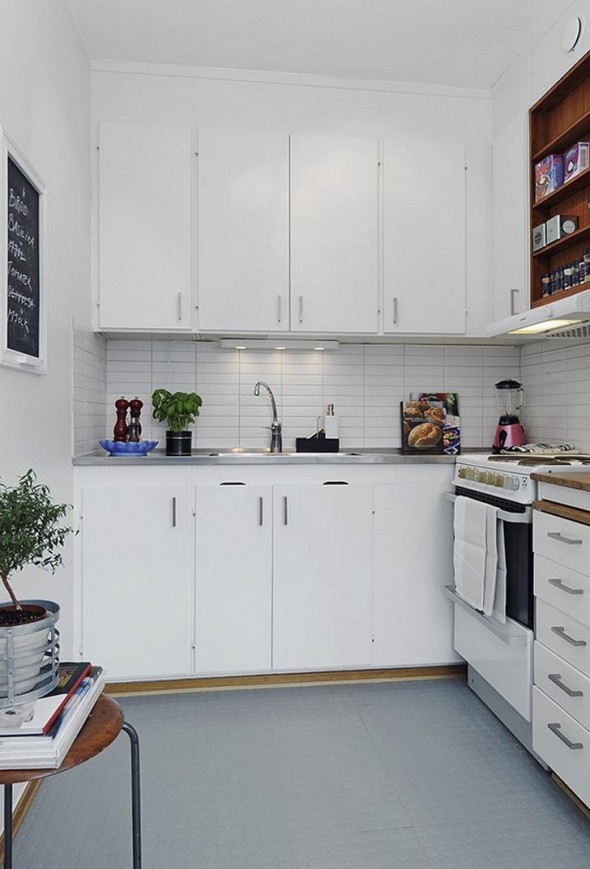 The kitchen is neatly stocked and all appliances and vessels stored away in the cabinets giving the place a graceful charm. The bedroom and the study area are separated by a curtain which immediately gives this section privacy without congesting the space. The designer has carefully done away with any superfluous elements and created a skillful mix of streamlined and unpretentious furnishing to fit the small apartment design. By sprucing up all sections into a single whole equilibrium has been achieved in this city apartment.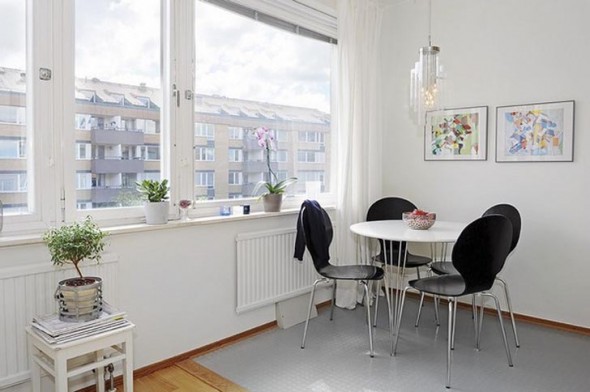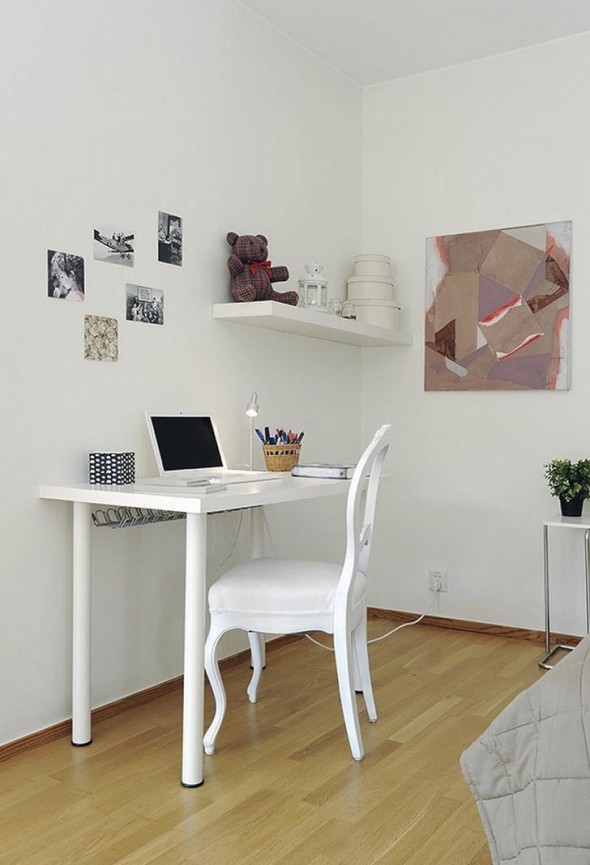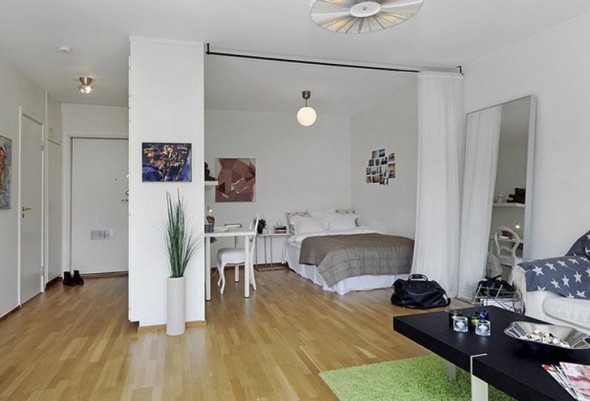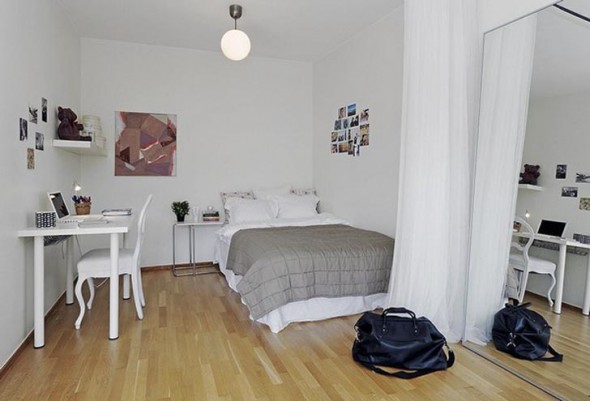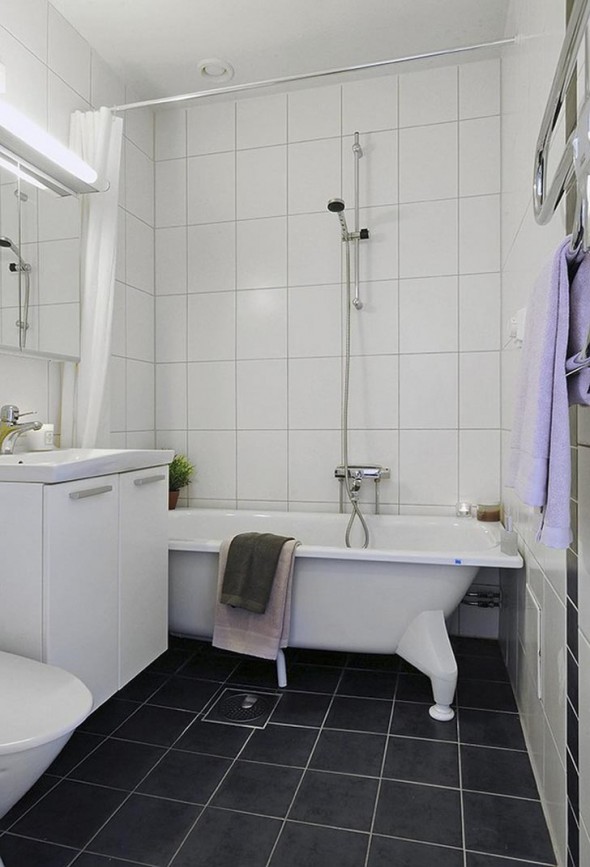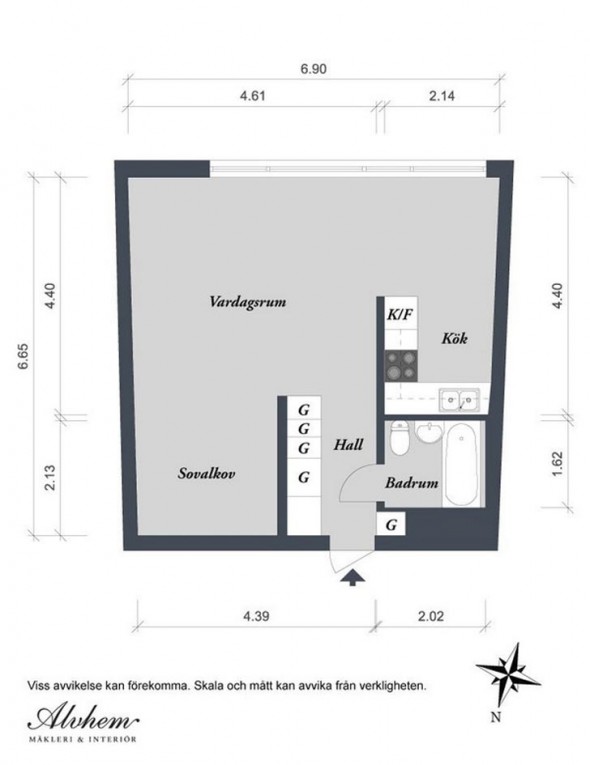 Images found on Alvhem