Located in the iconic Collingwood Foy & Gibson building in Melbourne, Australia, this apartment boasts of an impressively vast space and unusual layout. Yet, with all this space available, the original design showed certain flaws in achieving maximum functional use of the areas. To fix the problem, the designers from Design + Diplomacy came up with a creative project that turned this residence into a functional and sophisticated home.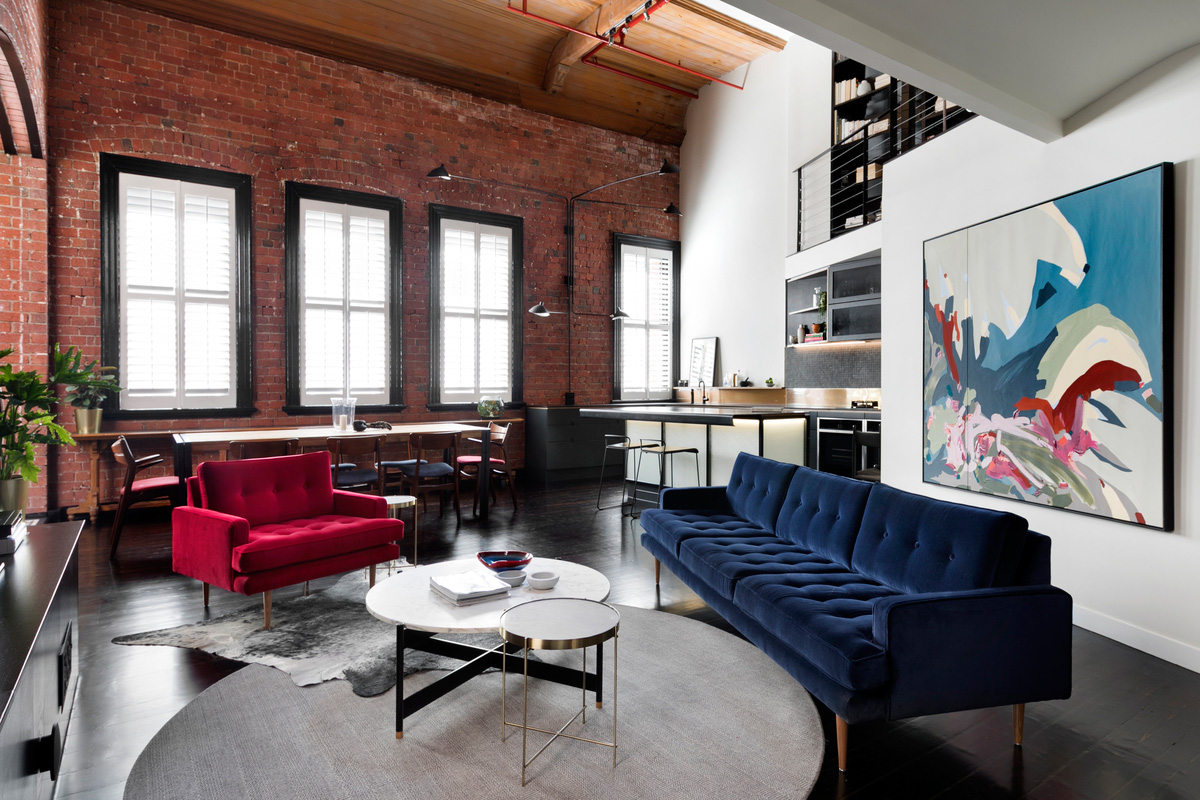 One of the main tasks of the new design was to paraphrase the interior style so as to make it match the overall aesthetics of the industrial sophistication of the building. Starting from the owners' request for a dark kitchen, the project introduced further design solutions characteristic for the industrial style.
Large areas of the walls were sculptured with exposed bricks, floors were made of dark wood, while ceilings featured light wood paneling and exposed beams. These were complemented by various metallic elements, multiple matt and light reflective textures and surfaces, all in a dominating monochrome palette.
To soften down the somewhat austere industrial look however, the designers introduced some 'unexpected' elements such as bluestone Turkish tiles, single furniture items in bright colors, and animal skin rugs.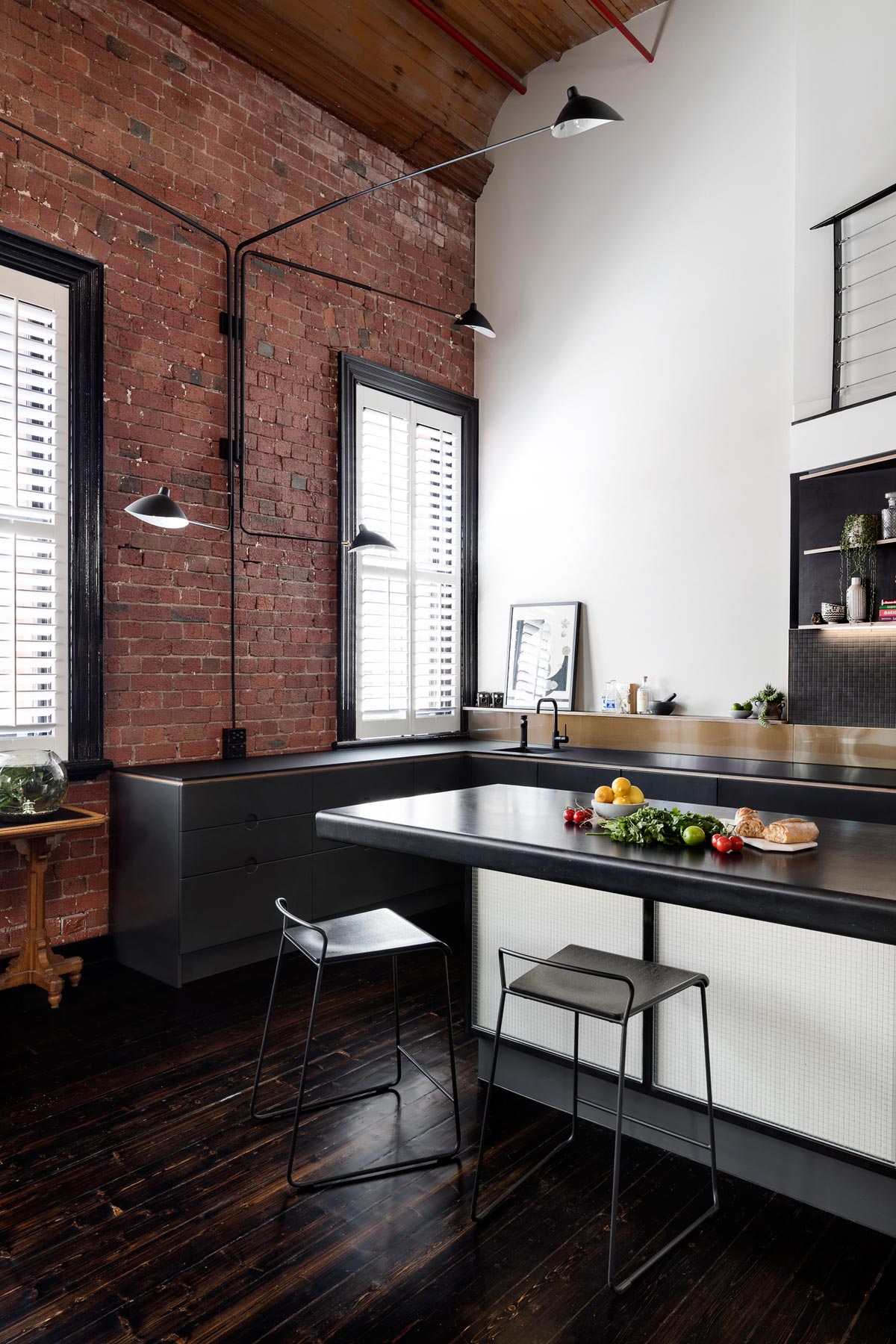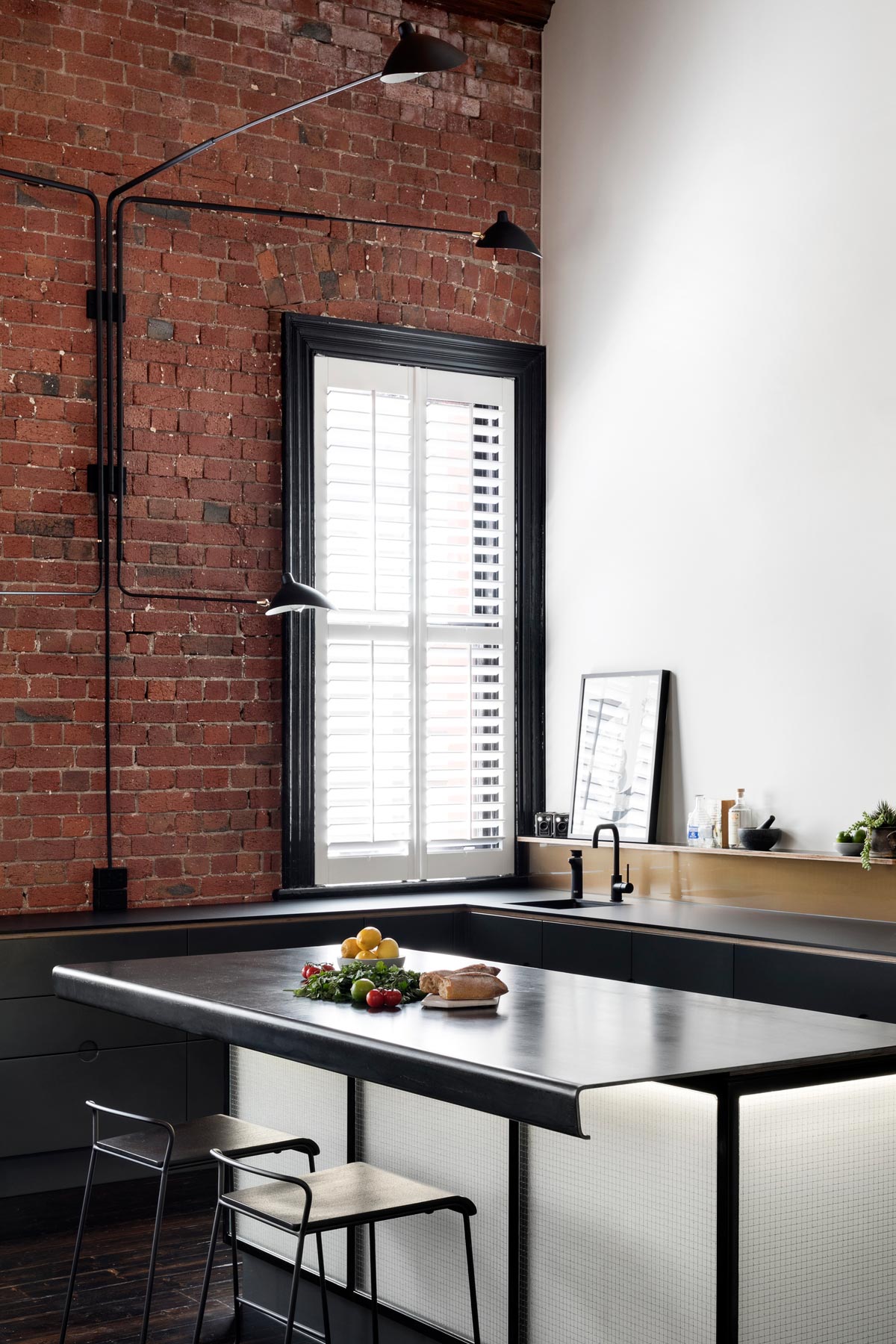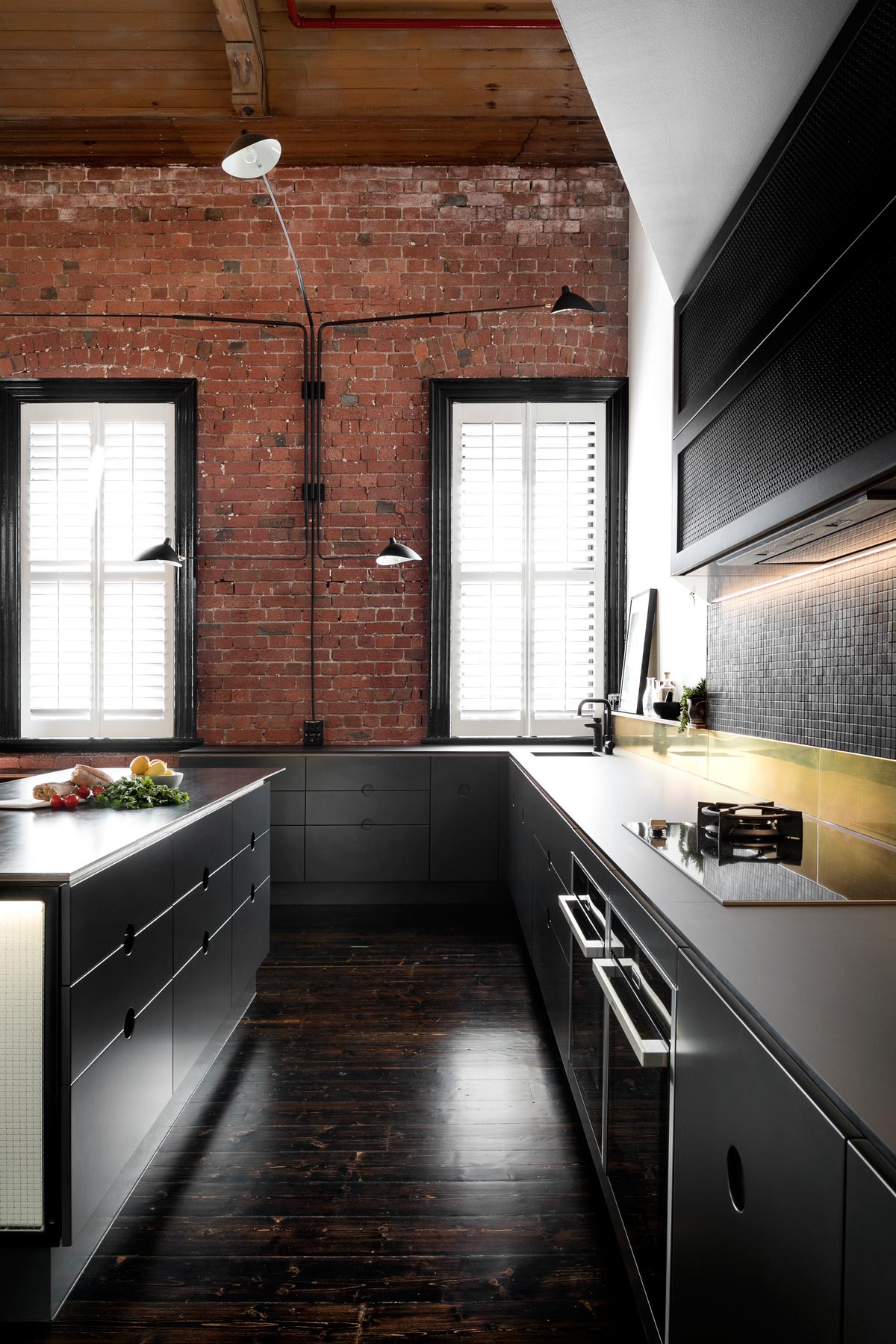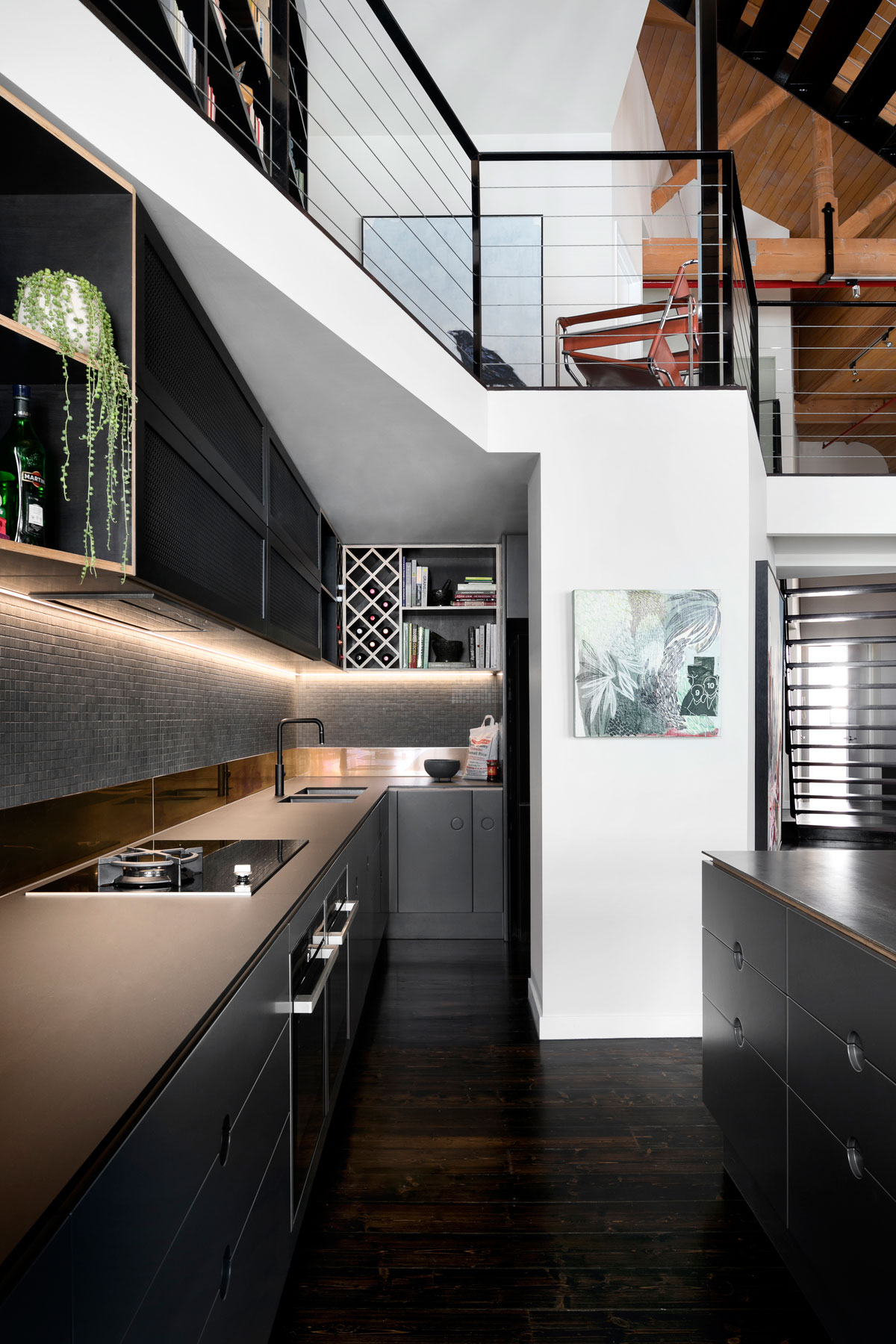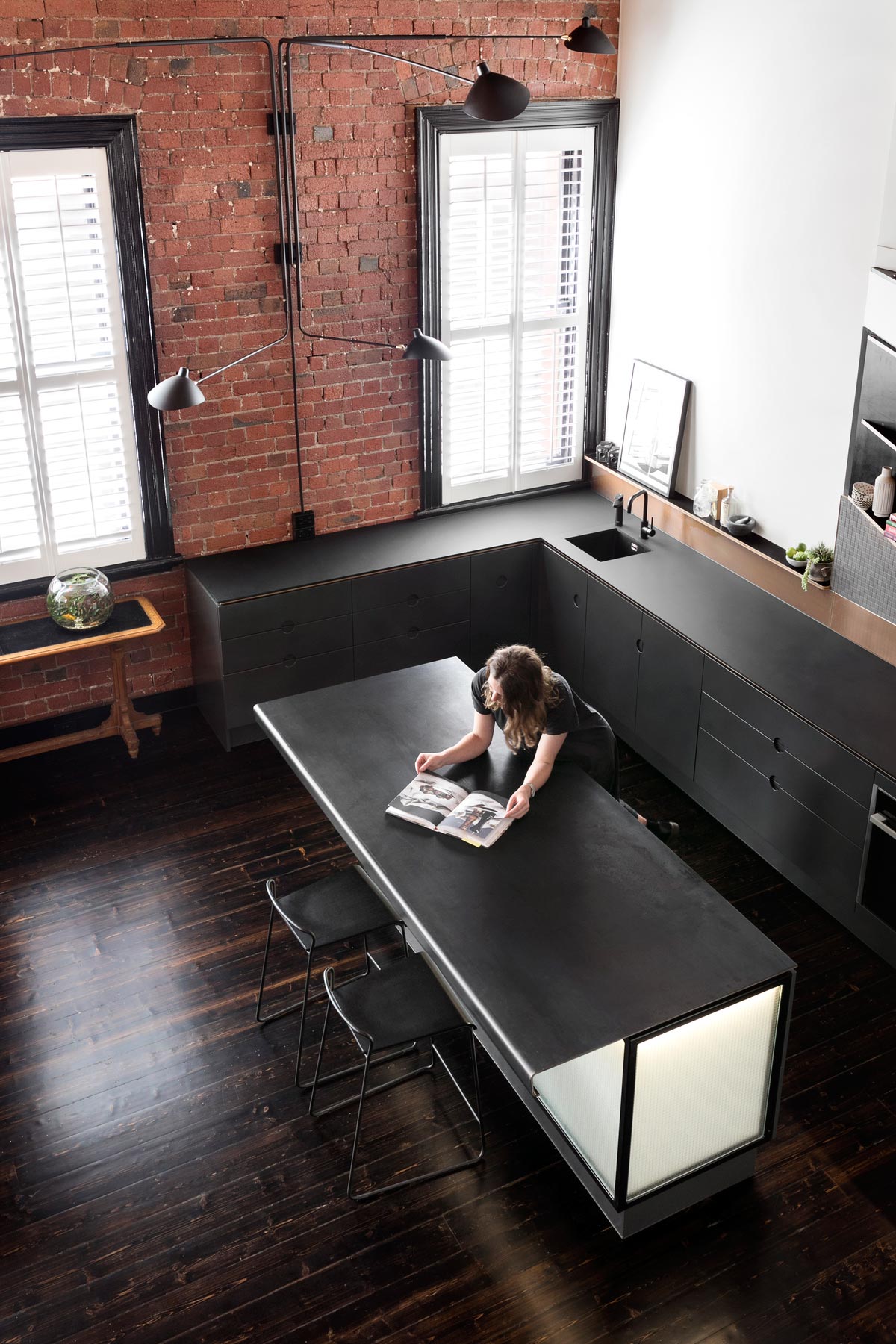 The biggest challenge was still to achieve maximum functionality and use of space and area. The entire footprint of the apartment was extended by moving the original entrance doors to the side. And through tiling the existing extension of the courtyard, the flat got a pleasant sunroom.
The designers extended also the area of the kitchen all the way to the window and so managed to more than double the storage options. The steel kitchen island's worktop, all joinery and the circular pull-function were manufactured and custom-made for this particular project, featuring top innovative materials resistant to fingerprints, scratches and abrasions.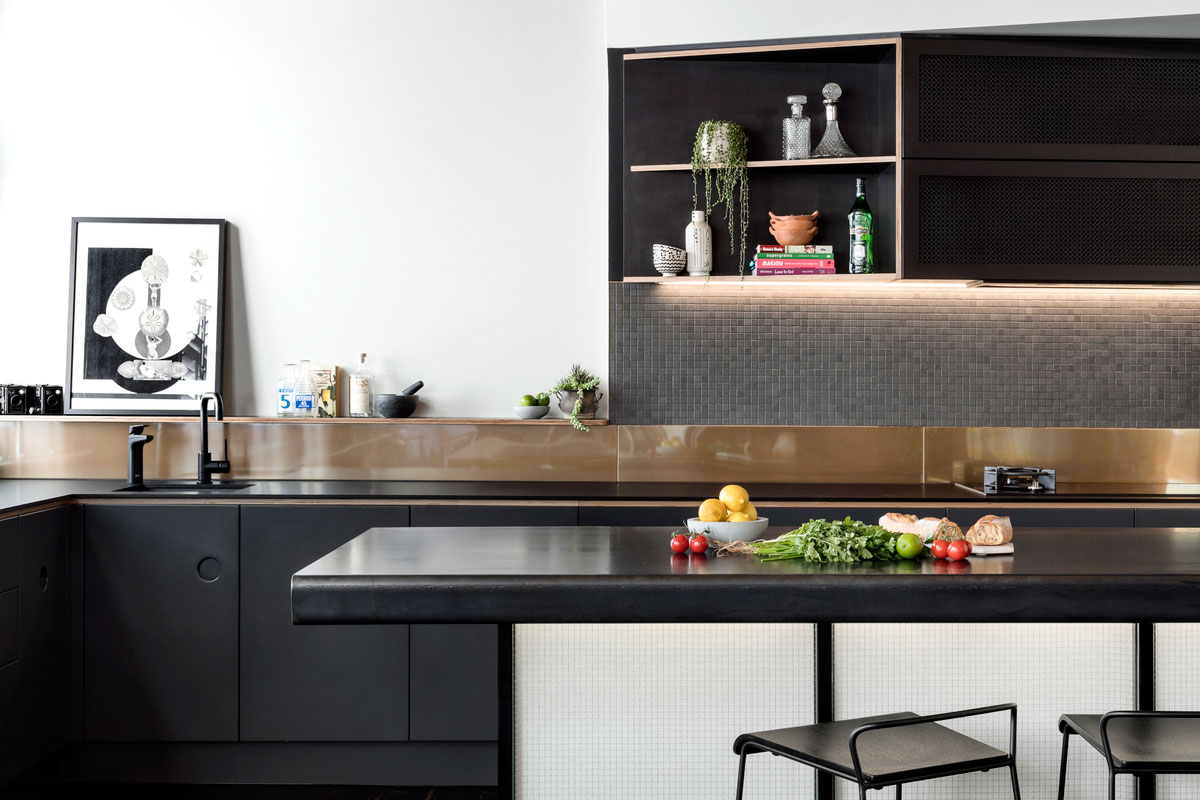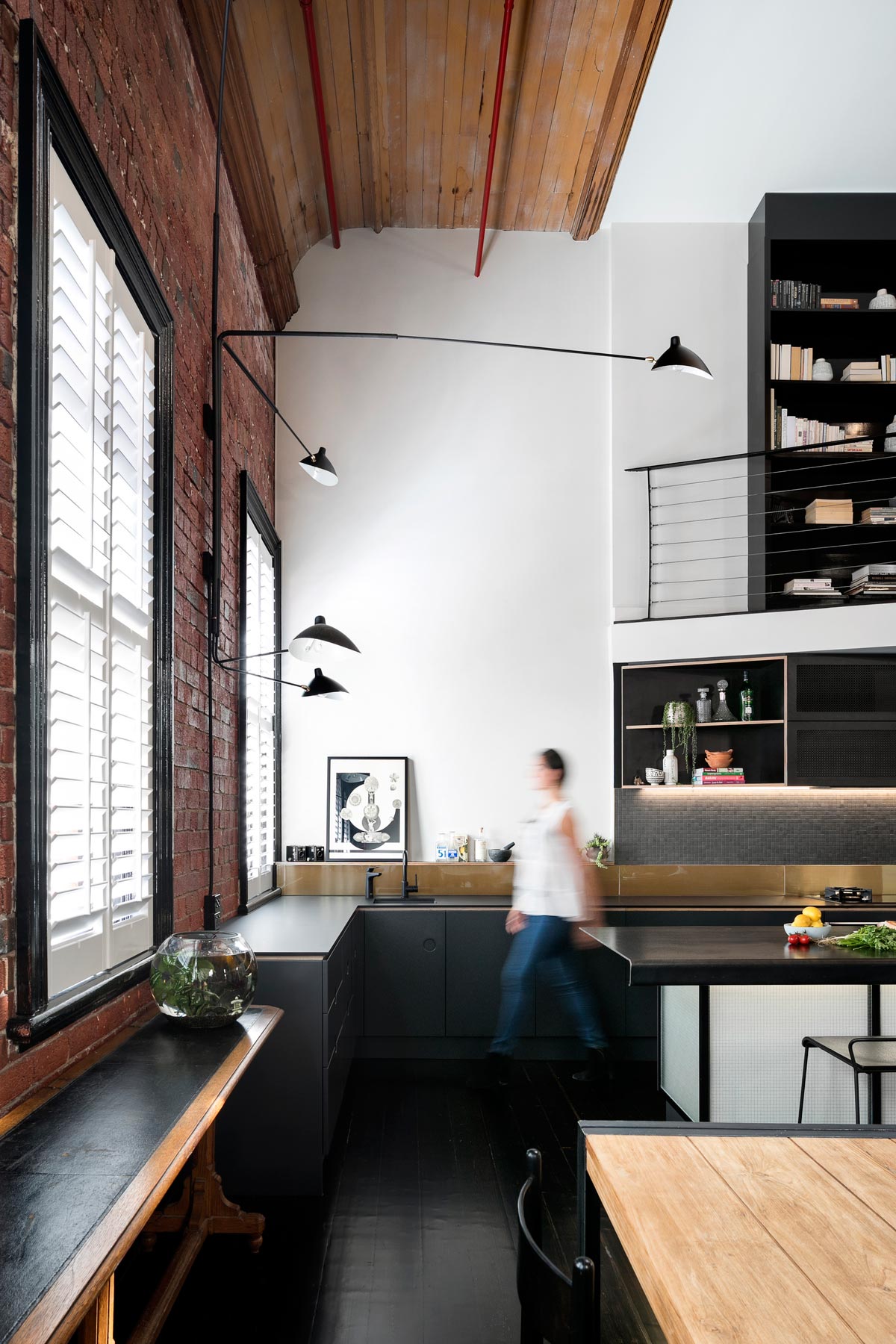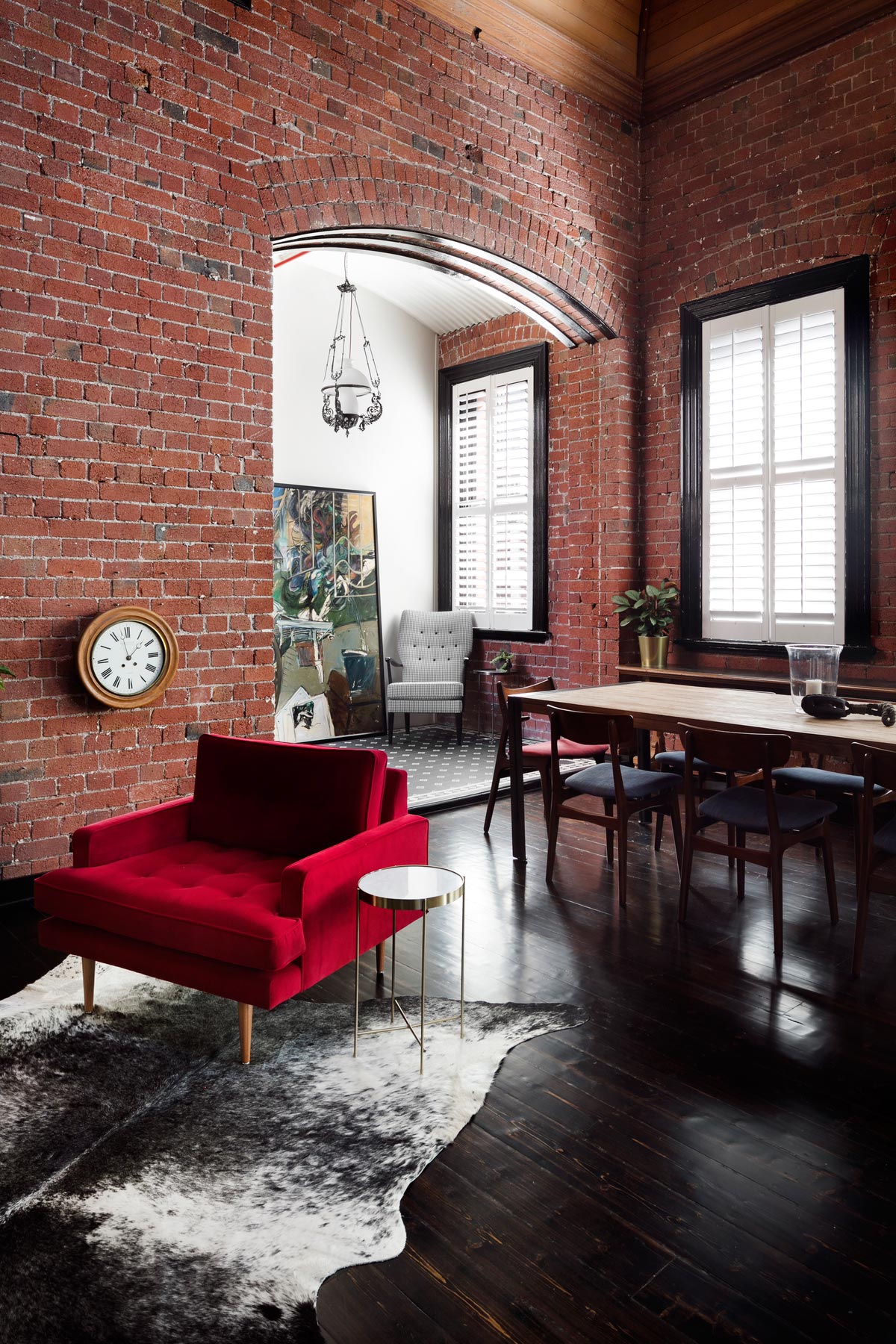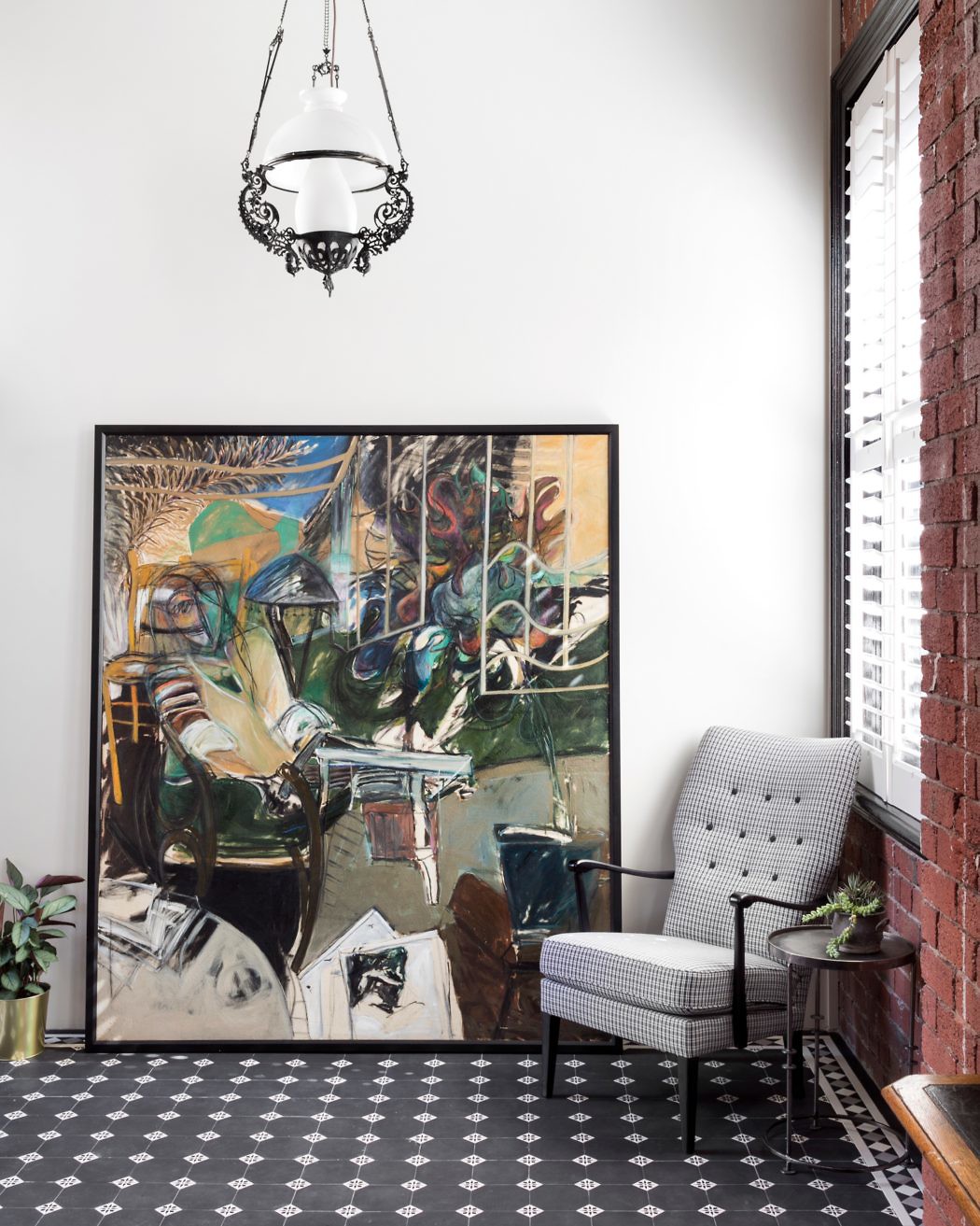 Photography by Dylan Lark of Aspect11