Isn't this the freshest home interior you've ever seen?! Compliments to the designer Jordi Vayreda! He has definitely created a most pleasant and warm home environment.
Numerous grey, green and pink decorative elements stand out against the white walls. Fluffy cushions scattered on the floor and on the couch, wicker baskets and fresh flowers define the entire home. The light just seems to flood the apartment.
The living room, the dining room and the kitchen are all connected creating a truly spacious area. Small round green rugs are scattered throughout the apartment. Even the bedroom and the bathroom are designed in unison with the main color scheme.
A nice and cozy place to live in, wouldn't you agree!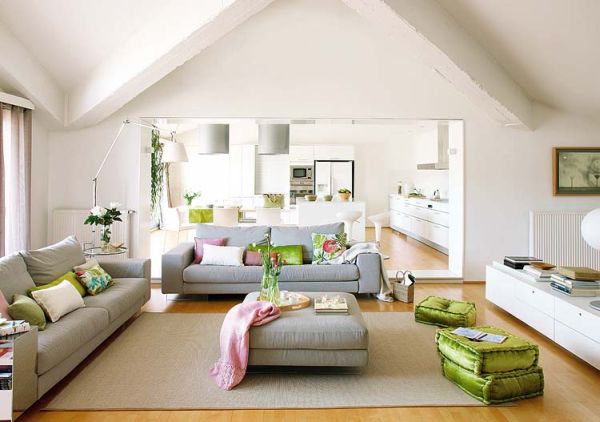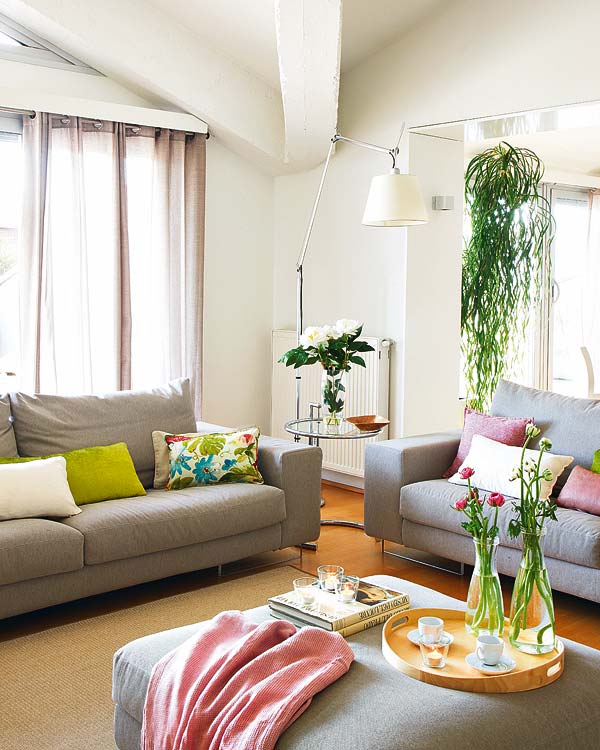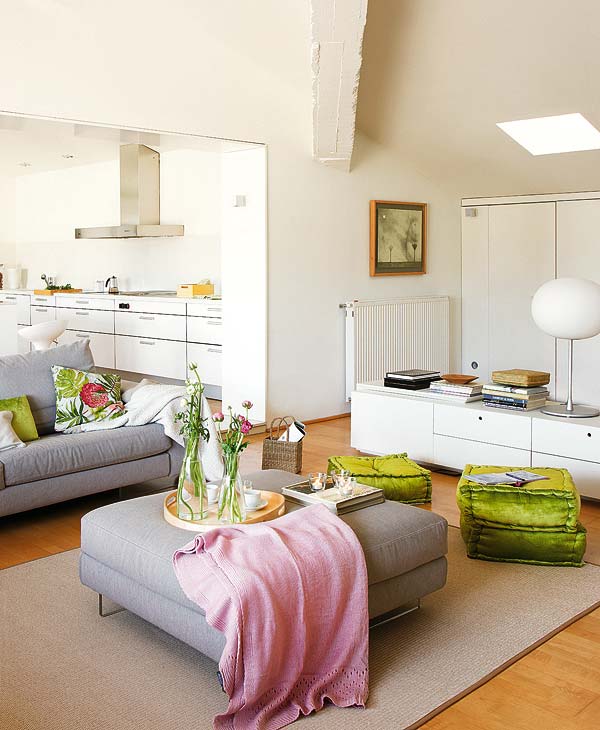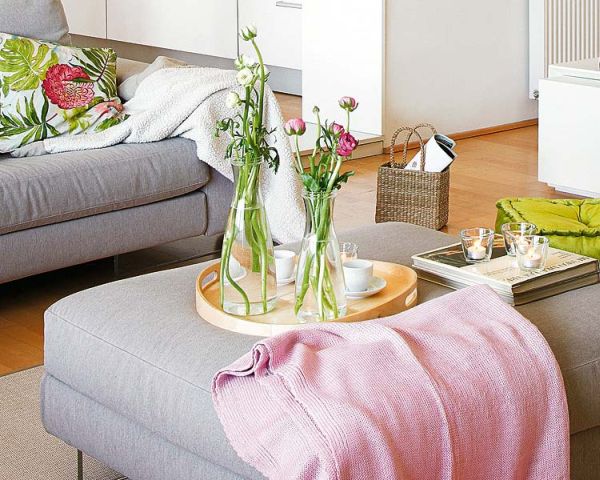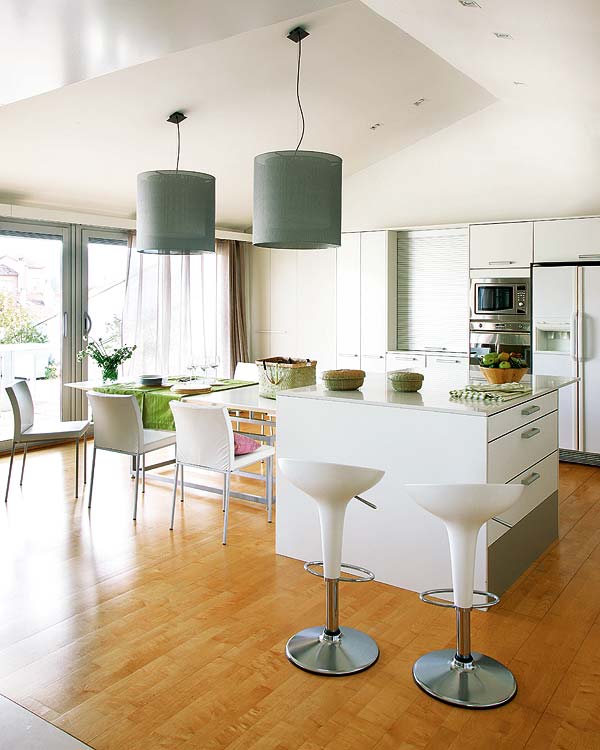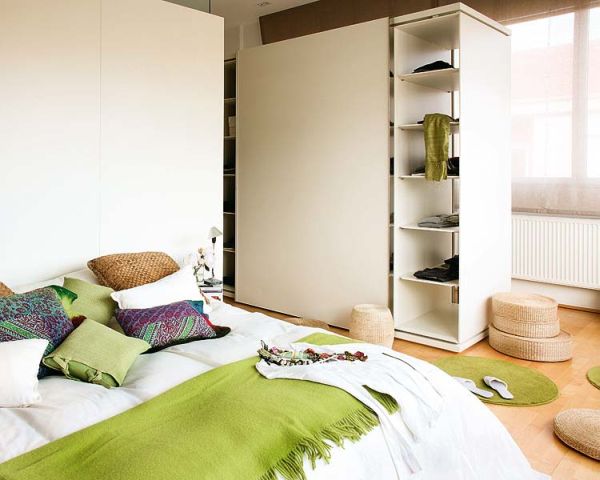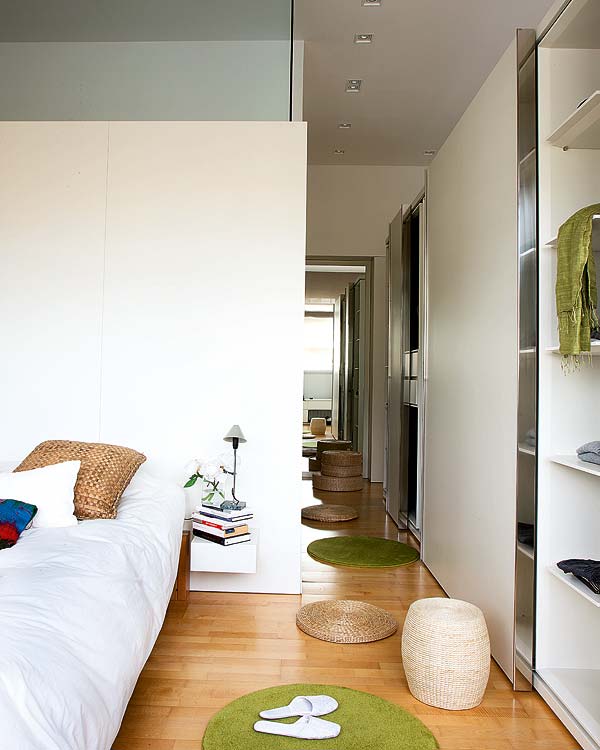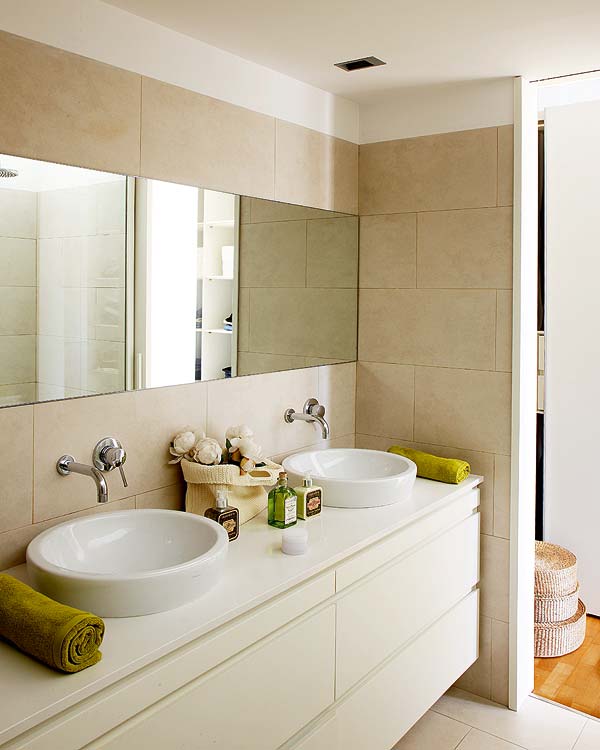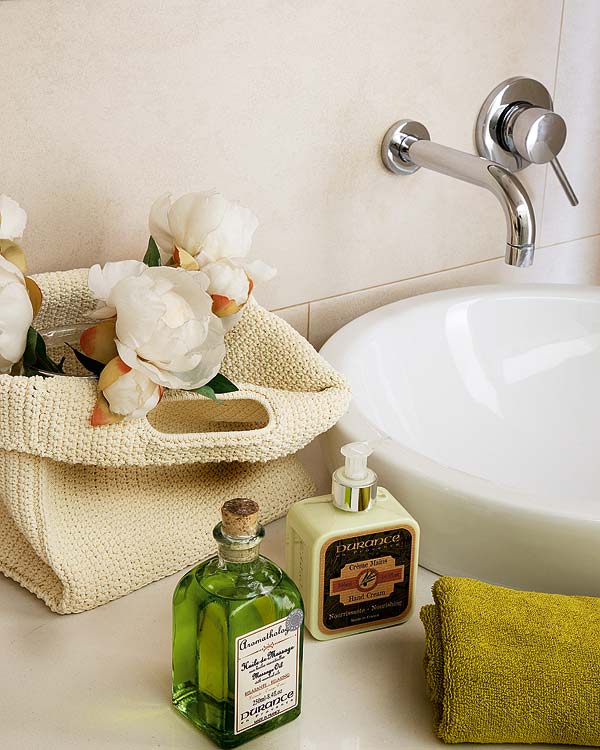 Images found on Freshome