This refreshingly quaint Stockholm apartment is one you'd maybe find an artist or designer living in. With its eclectic interior design and apparent personal flair, it is one of the cutest home designs we've ever seen. It has white walls throughout, with only one small area that has an unassuming grid pattern on it in the kitchen area.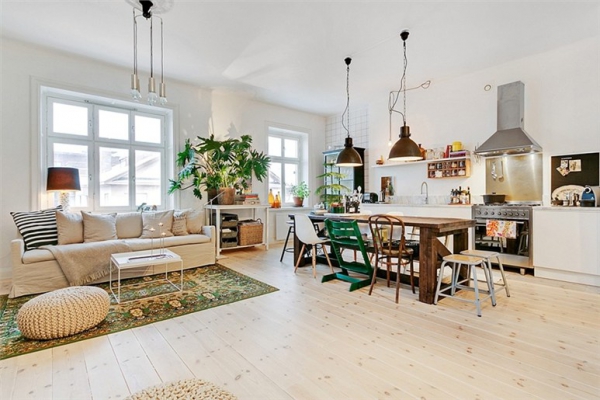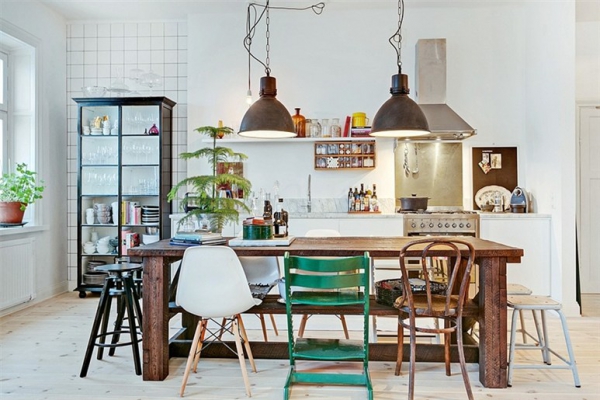 Speaking of the kitchen area, it's been integrated into the dining area as well. Everything about this immediate space is just adorable. All but none of the eclectic interior design matches one another; there is not one chair at the table that has a pair. It's the perfect mish-mash of decorations, all charming individually, but totally darling as a collective.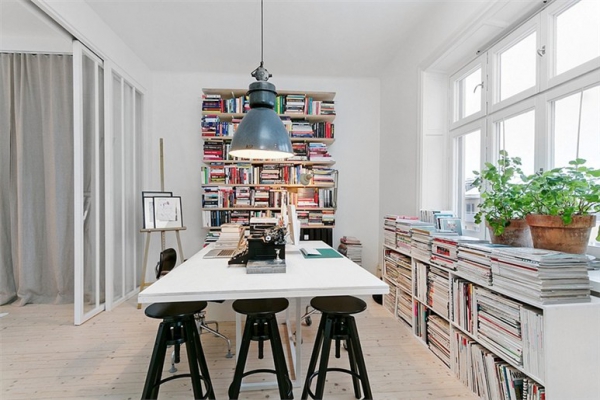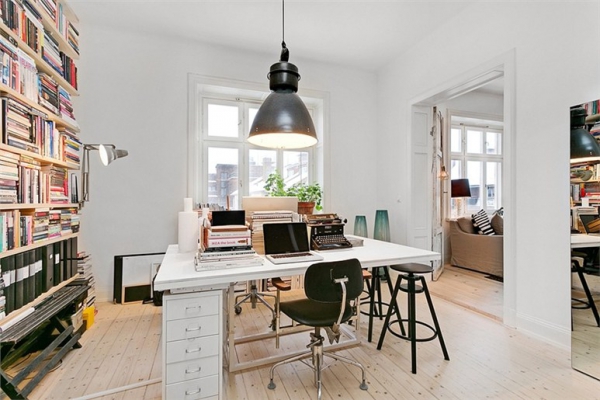 The layout of this apartment is rather smart for its size and the placement of the furniture was chosen well. Everything is obviously in tighter quarters, but there is enough space to breath and move freely. As you go into what appears to be work area, you'll notice the immense amount of books and magazines. If you weren't convinced an artist or designer needs to live here, this area right here should put that to rest. This room also has a subtle eclectic interior in it, but its composure contrasts well with the rest of the apartment.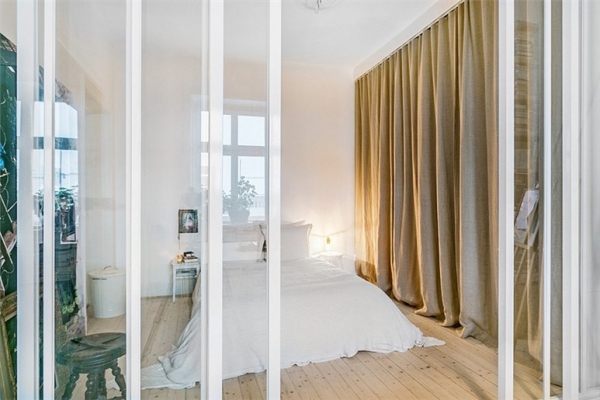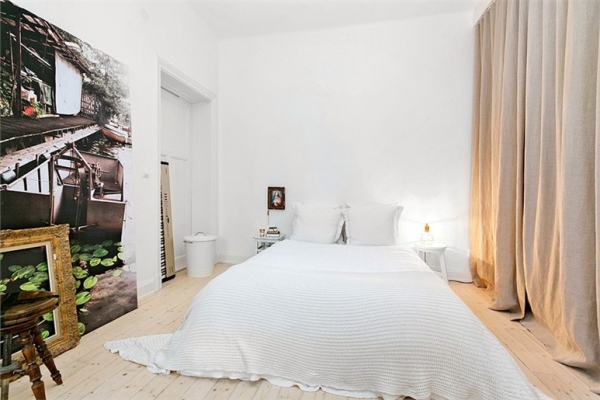 Images found here
That leaves us with the bedroom area. It is interesting how open the room actually is to the rest of the apartment. We wonder if those sliding glass doors were always there or added by the home owner. Either way, this is something we haven't really seen a lot of, and it is a really cool design. The sheet on the one side of the room closes it off from the apartment a little bit more, creating a nice and cozy area for rest.