Working on an interior, designers often leave their artistic 'signature', adding a unique touch to the space through introducing either subtle or bolder statement elements. Sometimes they would indulge in working on a project that would turn the space into an entire "showroom" of their personal style. The interior design style does not then reflect the customers' aesthetic taste or preferences, but rather speaks the "language" of the designer. And all you have to do is to learn to understand it and love the ideas it conveys!
The founder of Crosby Studios, architect Harry Nuriev, had the unique chance of creating such a "showroom" of his artistic style when undertaking the project of styling this 57 sqm / 615 sqft ground floor studio in Moscow, Russia. It was a 'blank canvas' that he turned into an emotional tale of his childhood dreams. On a practical note however, he built the space with the clear idea of being able to rent it for meetings, short stays and even social events.
The layout Nuriev chose for the open-plan area of the studio is actually quite simple and straightforward. He divided the space in two main areas. One accommodates the living room and the bedroom, while the other one the utility premises – kitchen, laundry, wardrobe, and bathroom. Functionality … Check! … with a "twist", though. The designer separated the utility area with walls that are not attached to the ceiling achieving in this way a subtle sculptural effect.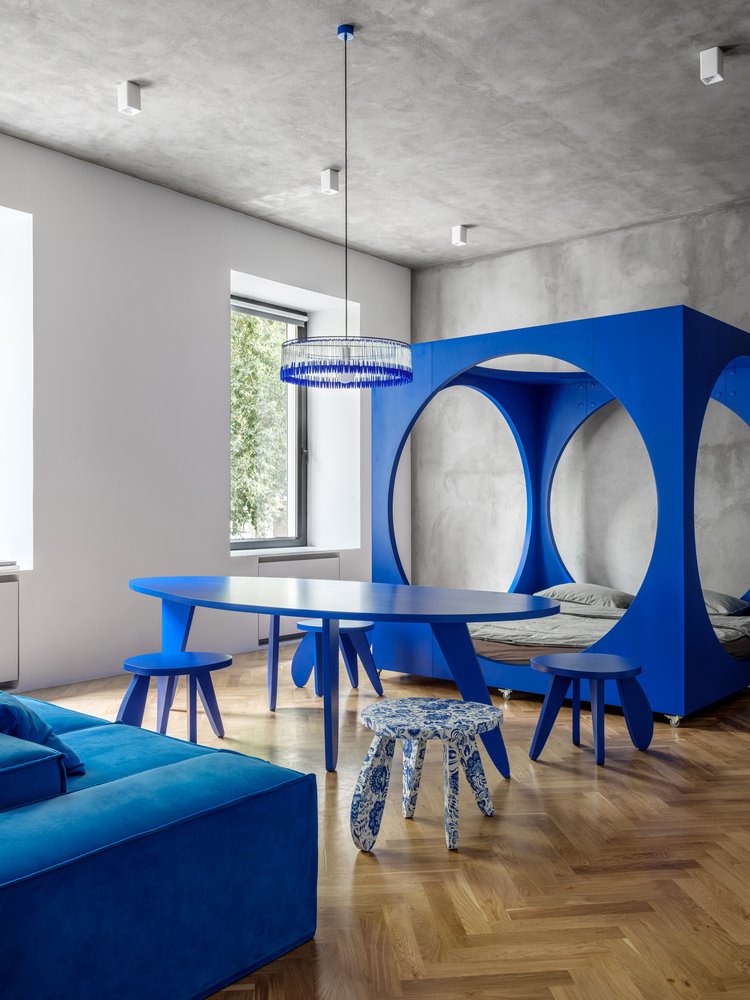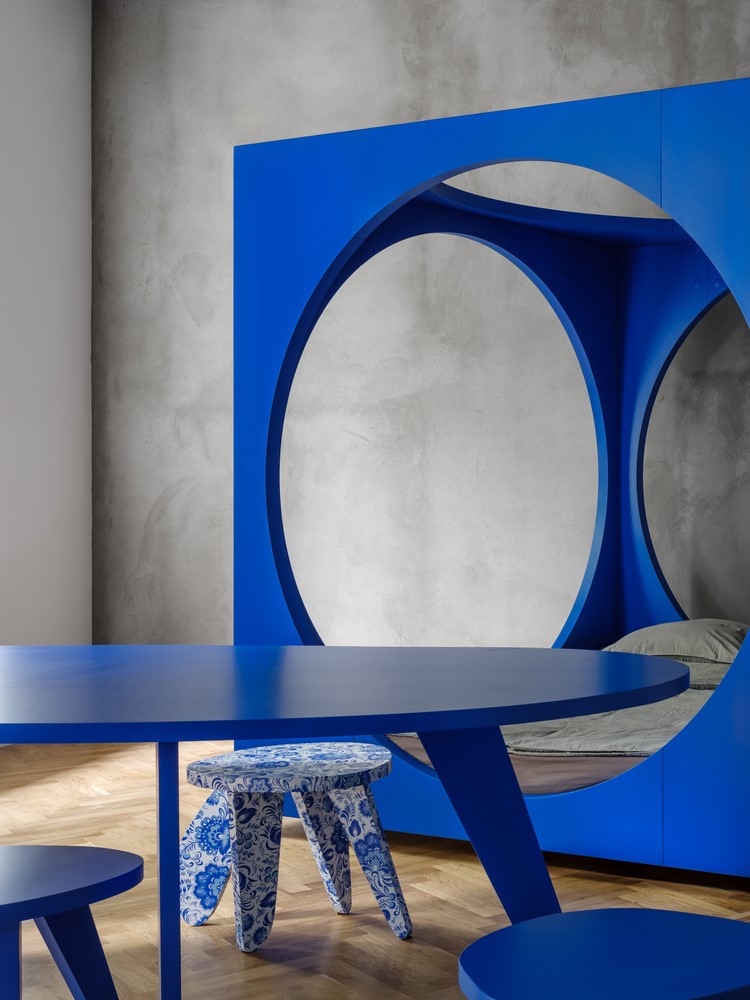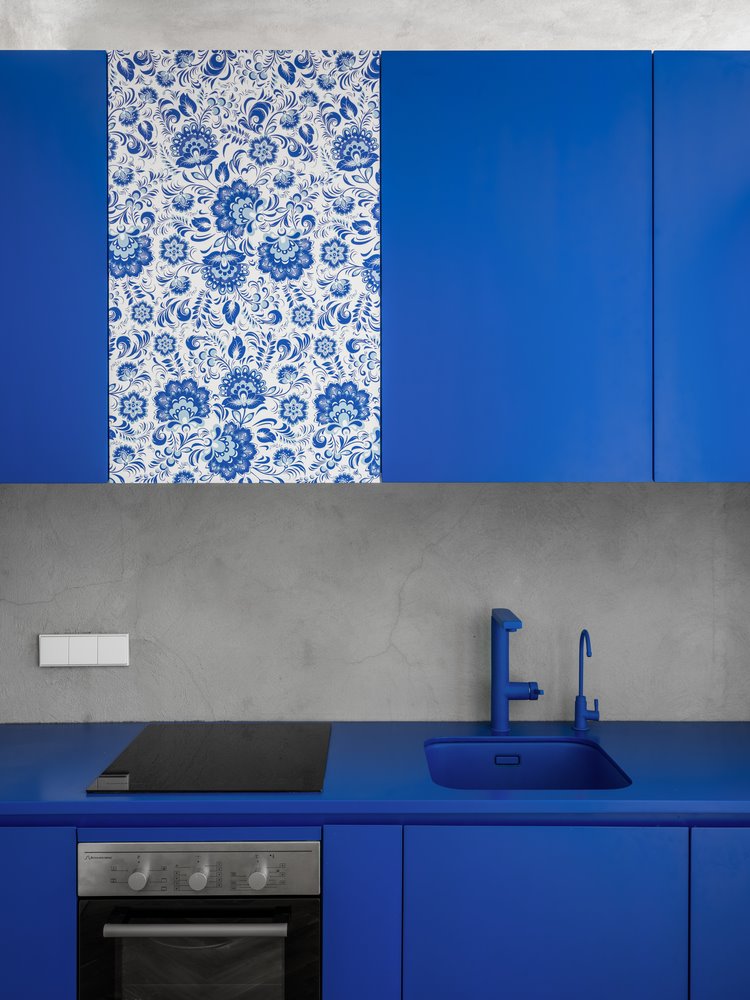 What is far from 'simple' is… Well, everything else! One cannot but fall in love with this intense and expressive blue tone which is known as the Crosby Studio signature. It dominates the space and accentuates the custom made furniture – from the unconventional circular bed frame, through the modern cabinetry, to the charming Russian country-style little stools.
On this soft and soothing background the designer introduced various small elements decorated in the unique classic Russian print Gzhel. The same print is re-created with broken tiles on the utility area wall, turning it into an image of a charming "pech" – the traditional Russian masonry stove, the heart of every traditional Russian home of old where children would listen to the legends and fairytales of Russian heroes like the mighty bogatyr Ilya Muromets, Emelya the jolly fool and the scary witch Baba Yaga.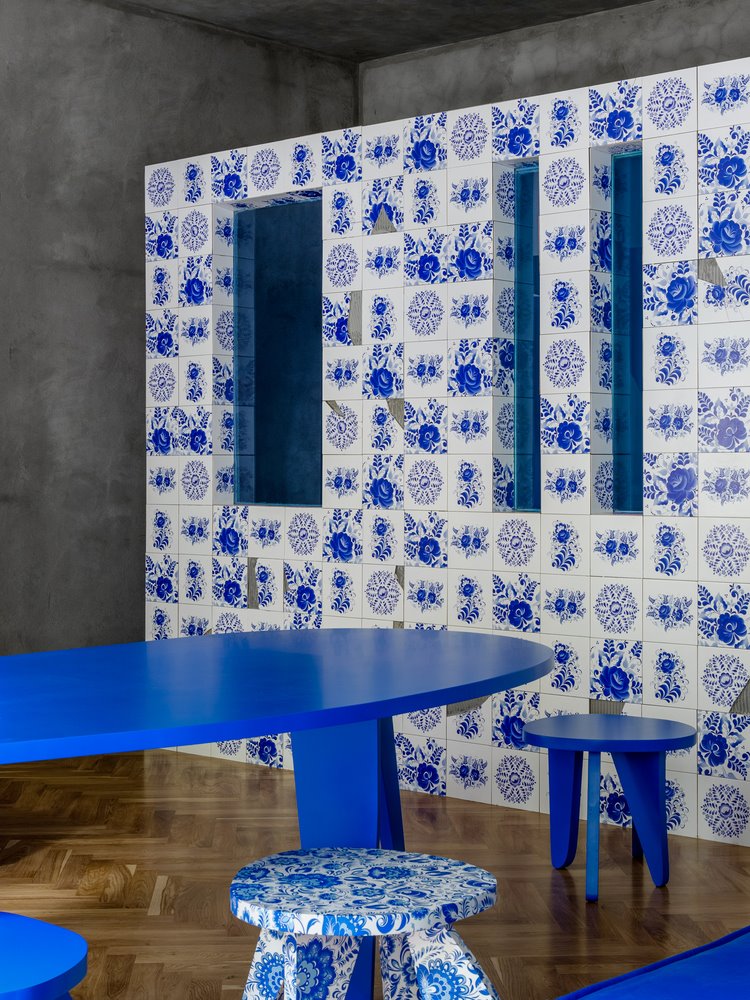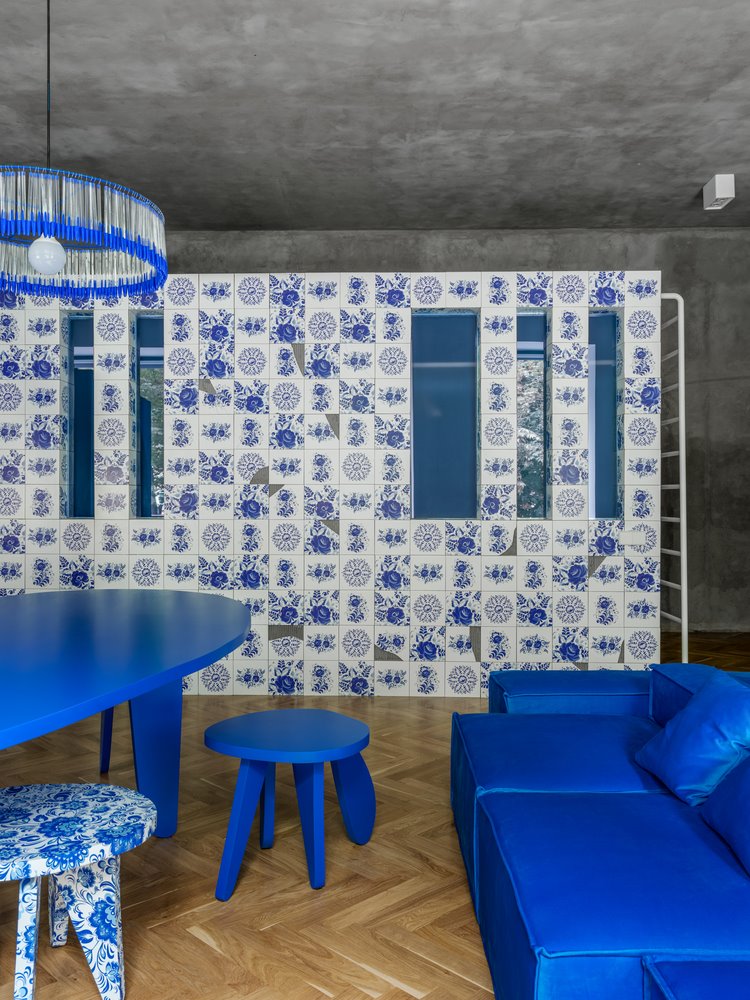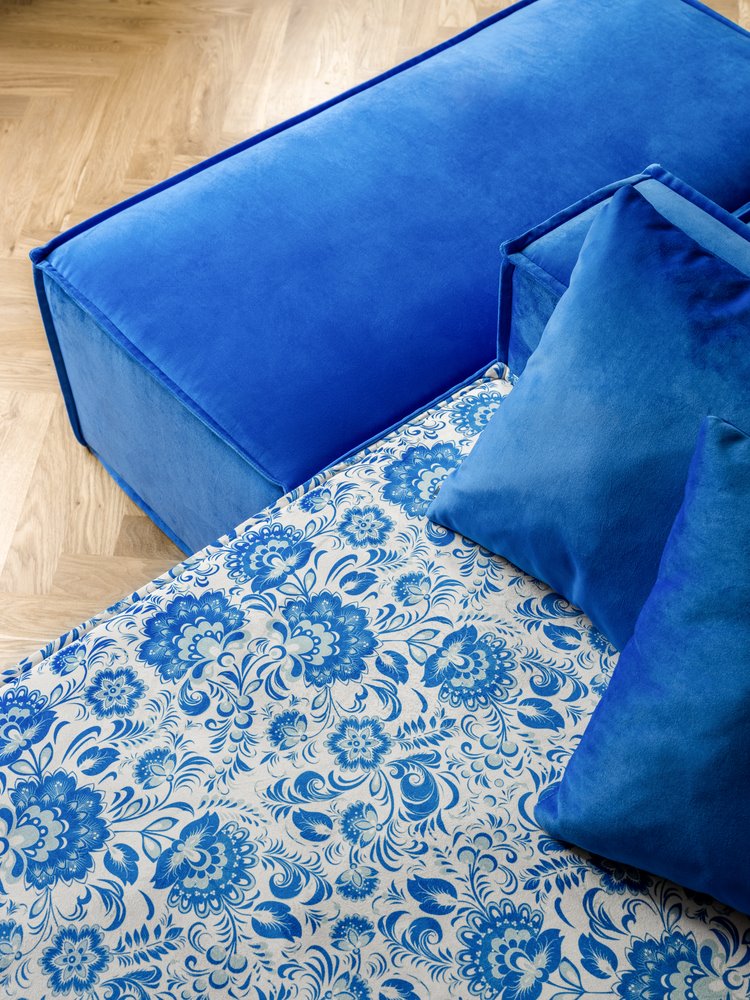 Photography: Mikhail Loskutov