Beloved wedding photographer Ruth Allen's loft apartment bursts with originality, delicate accents and a plethora of ideas that inspire you to reach out for your sketchpad. Steeped in individuality, this remarkably bright and beautiful interiors abound in personal touches and an elegant attention to detail. Using a move and the resulting downsize as an opportunity to refine her home and décor, Allen collaborated with interior designer and blogger Dina Holland to create a new spatial signature building off her eclectic collection of furniture, furnishings and accessories.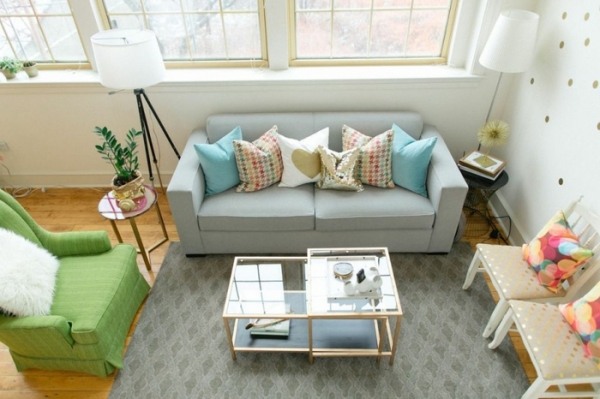 Enhanced by a touch of steady DIY and a collection of Craigslist treasures, the two transformed the compact loft into a fascinating, warm and inviting home that flirts with both – the sophisticated and the whimsical. Every frame and corner of this bright and beautiful interiors offers a window into the life and times of its occupant, and the creatively charged working of her mind. There is no semblance of the conventional here – every surface and motif is cleverly reinvented and reinterpreted through fun compositions and overlays. What results is a home teeming with life and positivity, testament to the personal and professional space created by Allen.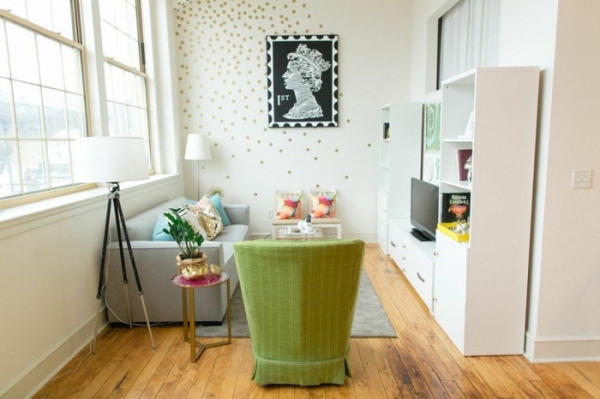 Paying homage to creative enterprise, this project stands as an inspiration for those looking to upgrade on a budget, with less clutter in tow.