Washed in brave ideas, vivid color and an array of cute gestures, the "Nadja" apartment strikes a pleasant balance between unabashed creative expression and warm, homely intimacy. Animated by the plethora of inspirations at work, this bold apartment design by Point Supreme Architects is a bouquet of style and surprise. Located in Athens, Greece, it weaves timeless aesthetics and influences into the elaborate aesthetic intentions at play.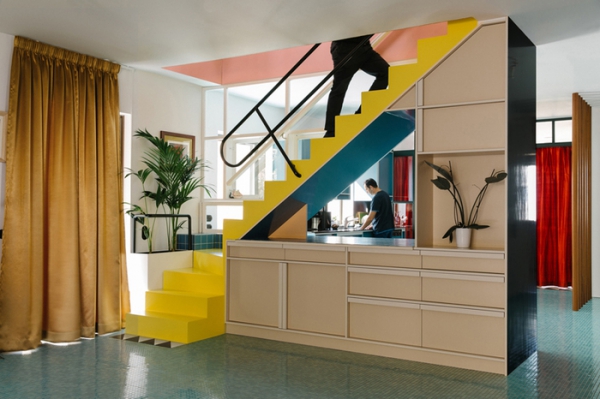 Connecting two independent apartments on adjacent levels with a staircase, this single family residence creates two distinct zones – a lower, open-planned social core and an upper, more private functional program. The staircase connecting these moves beyond establishing a physical connect to introducing an adaptive interface between them, integrating a variety of functional and visual demands into it. A design triumph in itself, the staircase offers storage in the living and kitchen, a glass partition, as well as inbuilt blackboard and planters.
The lower level is laid out as a fluid, open space, with its different functions emerging as consolidated islands of furniture, elements and supporting architectural features. Color washes the primary surfaces here animating the space; the furniture and decorations thus adhere to a simpler tone and aesthetic, melting into the space and offering gentle respite in this bold apartment design. The upper zone borrows from the colorful living room ideas at play below, but dials it down to more intimate vibes that allow for the individual to express and anchor him/herself.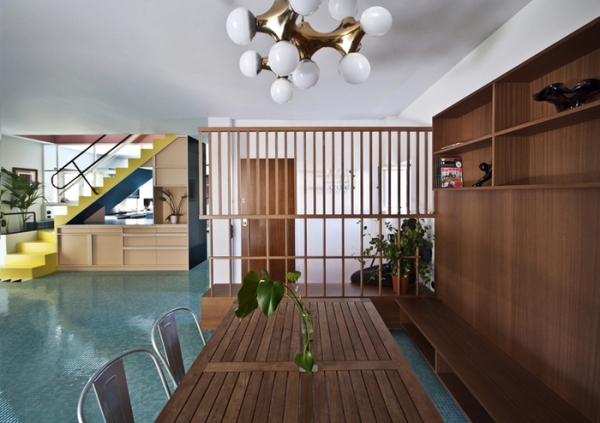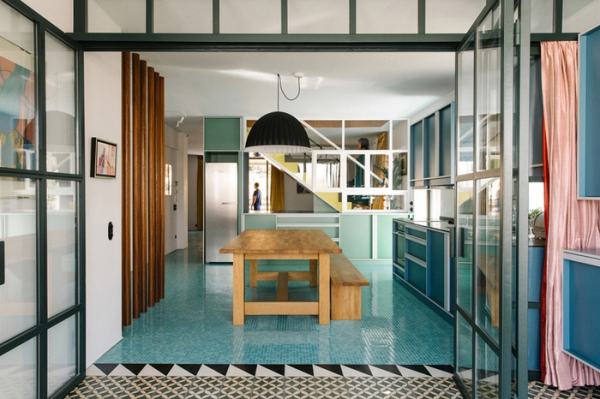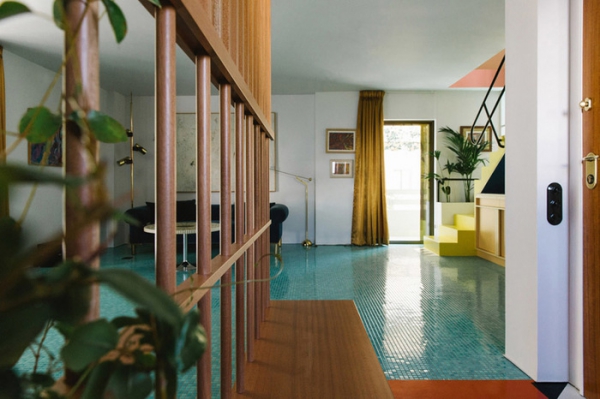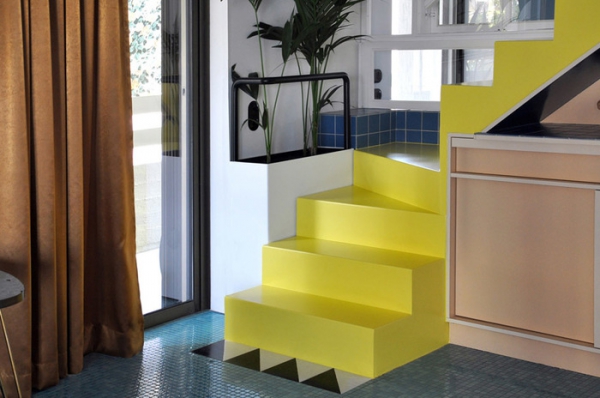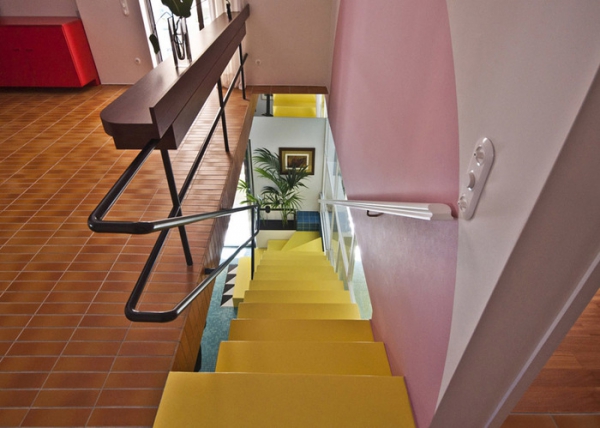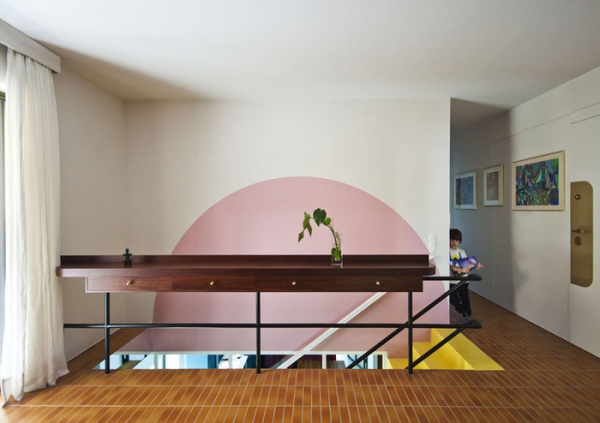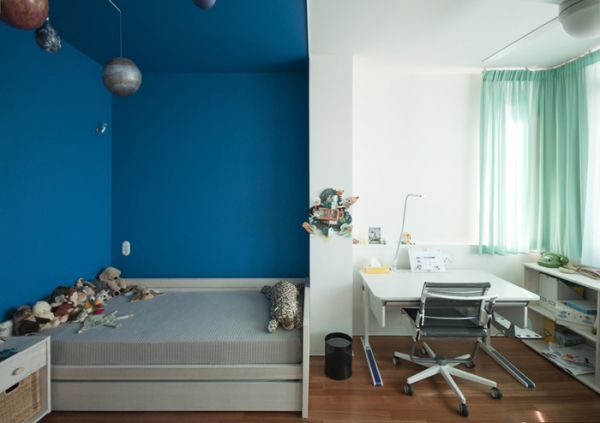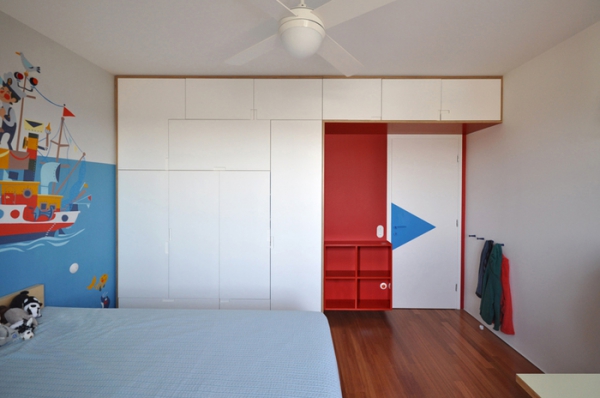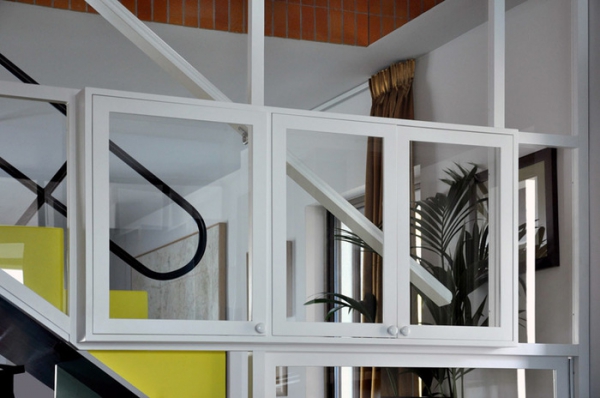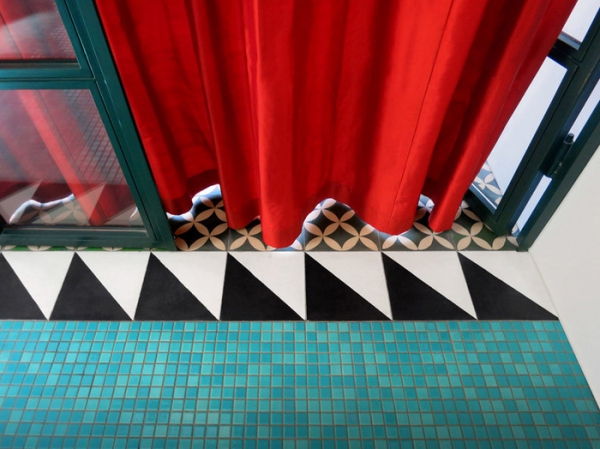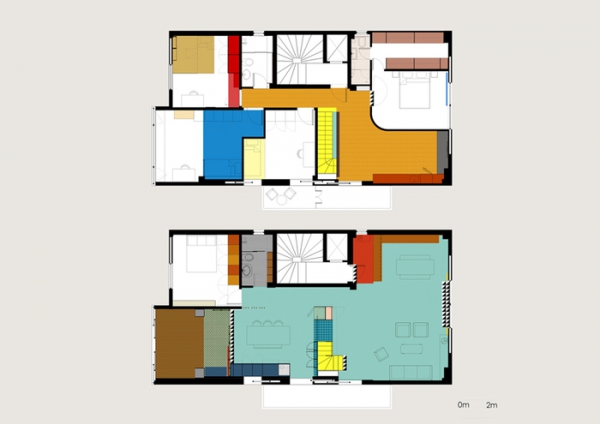 All images © Yannis Drakoulidis/Point Supreme