This industrial loft is a beautifully designed and crafted home. Dark shaded hardwood floors run throughout the loft and offer a stunning complement to the white glow of the walls. Soothing, natural light flows into the living area, offering an inviting and welcoming atmosphere. A stylish, metal staircase spirals upward and finishes the room off with a sense of refinement.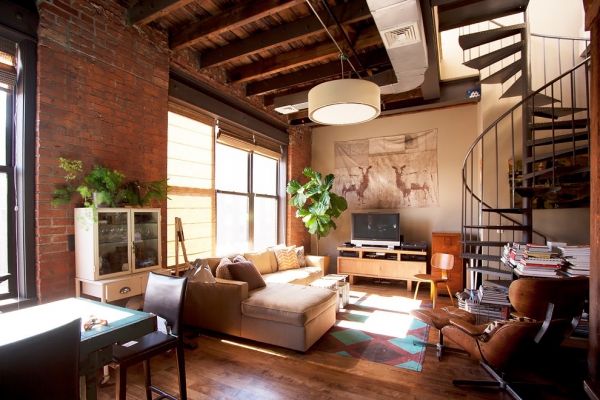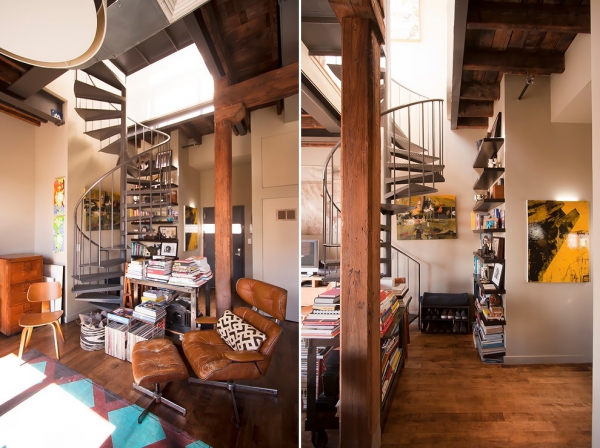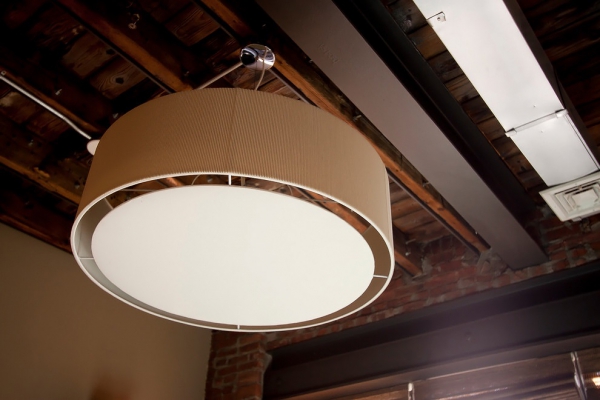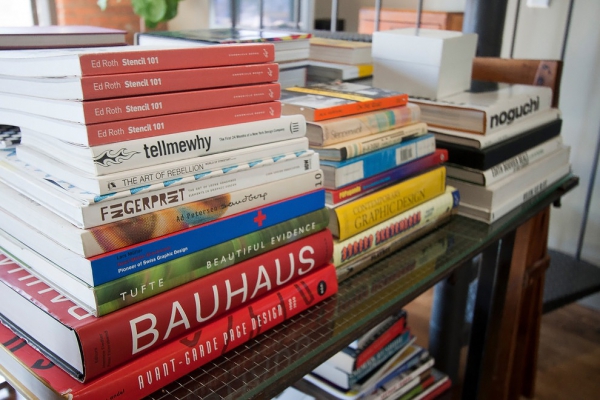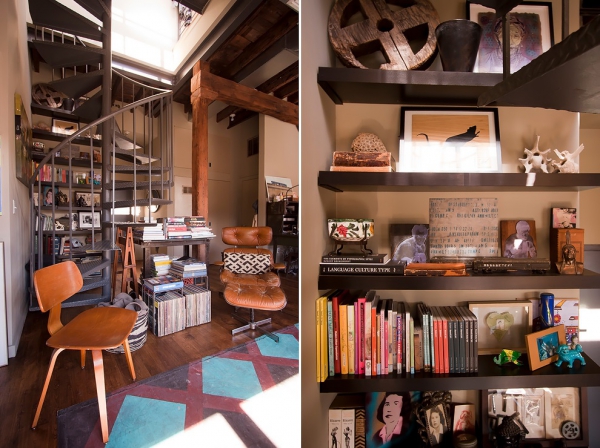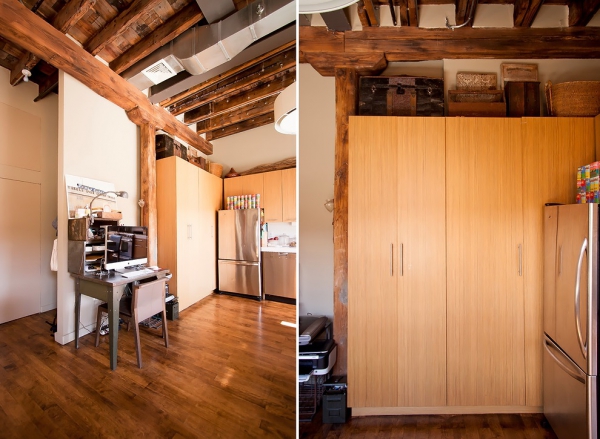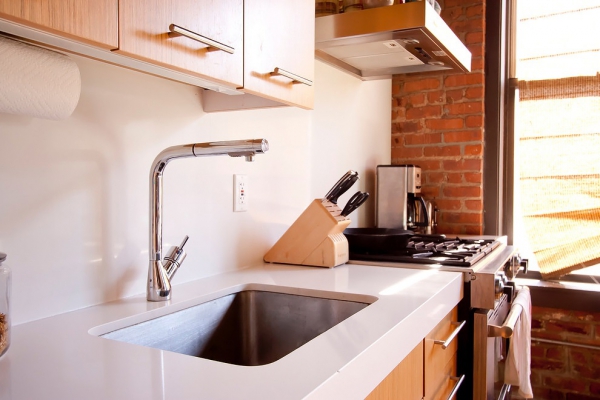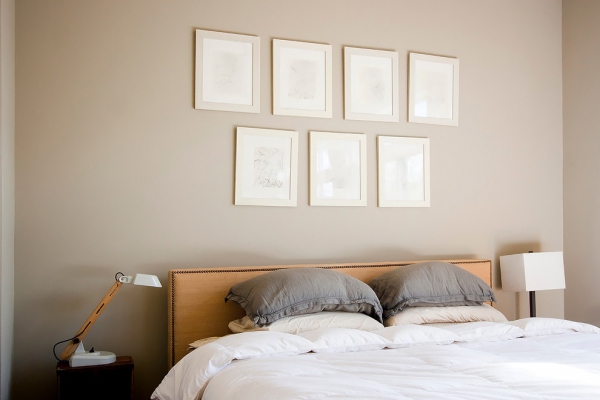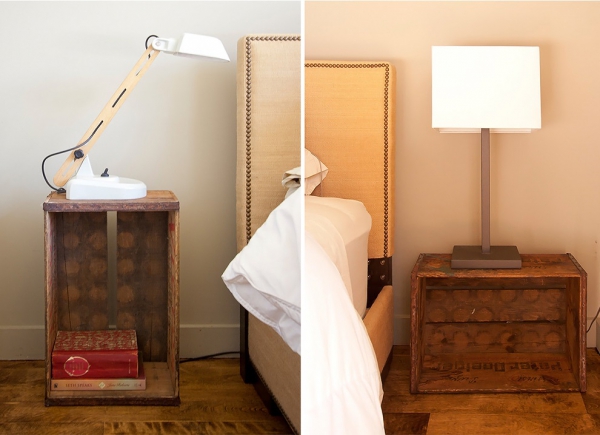 The industrial loft showcases just how to utilize space to the fullest. Despite the limited size, books and memorabilia are meticulously placed and manage to brighten up the room, without impeding the occupants from getting around. Several plants are placed around the living room. The splashes of green stand out in stunning clarity among the whites and browns of this industrial loft. The bedroom is created with a sense of simplicity. A bed, two nightstands and a few pieces of artwork hanging over the headboard create a simple, yet relaxing room.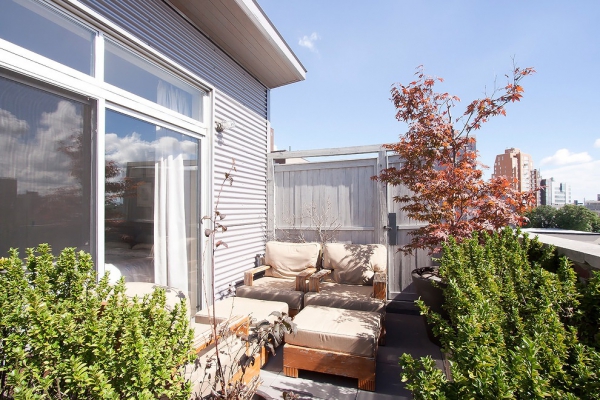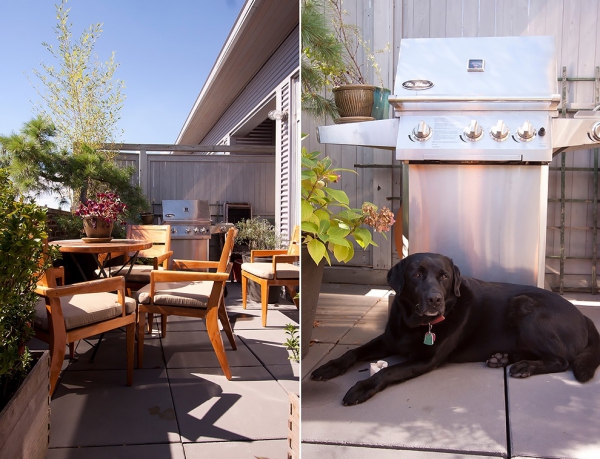 Photography by Chris A Dorsey
The outside is a spectacle to behold. A sense of relaxation can be felt coming out to this enclosed area and sitting on one of the various patio chairs. Overhanging plants serve as a great opposite to the modernized feel of the loft's interior. For those warm summer days a barbeque has been put in place.
This is certainly not what one would typically think of when they envision an industrial loft. But its design certainly deserves admiration. From modern and robust interior all the way to a natural and relaxing exterior this home is a marvel to behold. Truly a refined and elegant piece in today's age.