We adore this lovely bright home. It has a phenomenal amount of luxurious marble, outstanding hardwoods, and a ridiculously inviting outdoor space.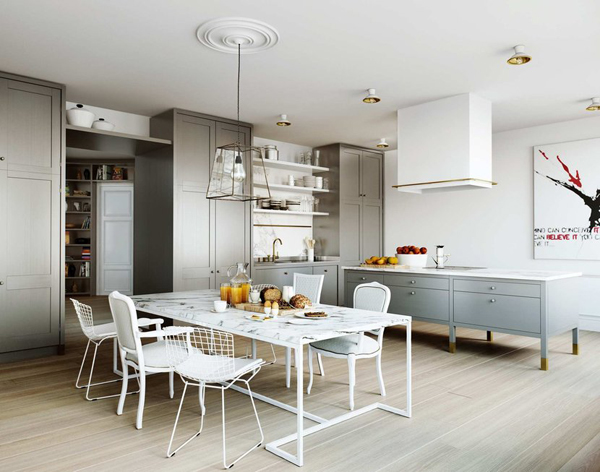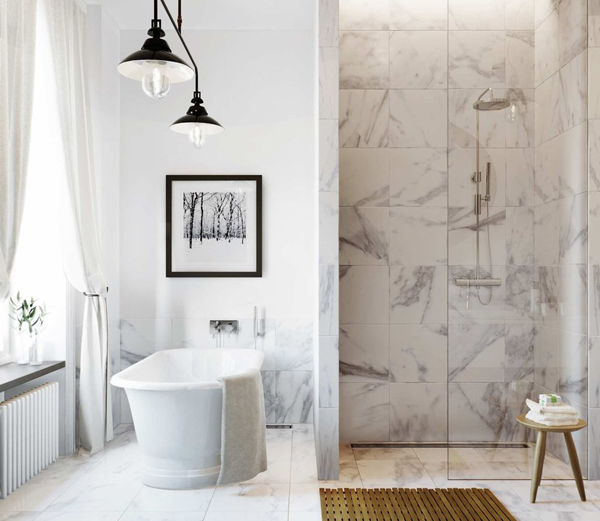 This bathroom is absolutely amazing. The marble shower is just beautiful, with its lovely whites and grays, and sleek glass. The wood accents add a warm tone to the room, and a large window provides natural light. A large soak tub, intriguing wall décor, and black lighting, complete this sublime space.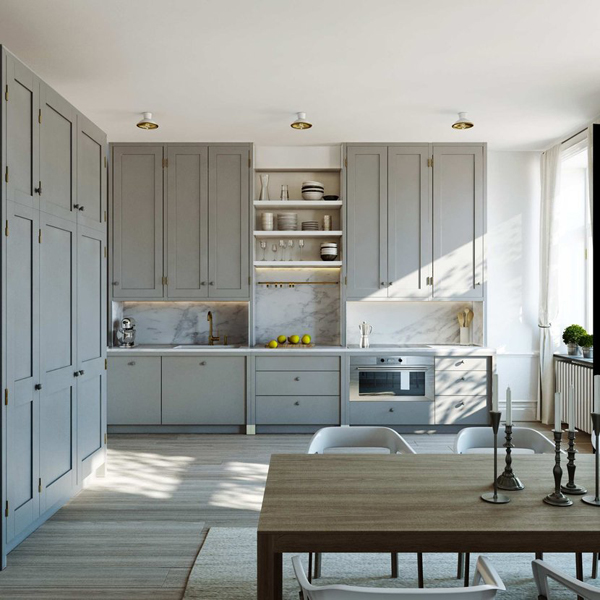 In the kitchen, stunning hardwoods and large windows continue. A wooden table, decorative candlesticks, and white chairs, complete this delightful eating area. The addition of open shelving was a wonderful choice, it adds a little variety to the storage space. The ceiling lights are gorgeous with their white and gold design.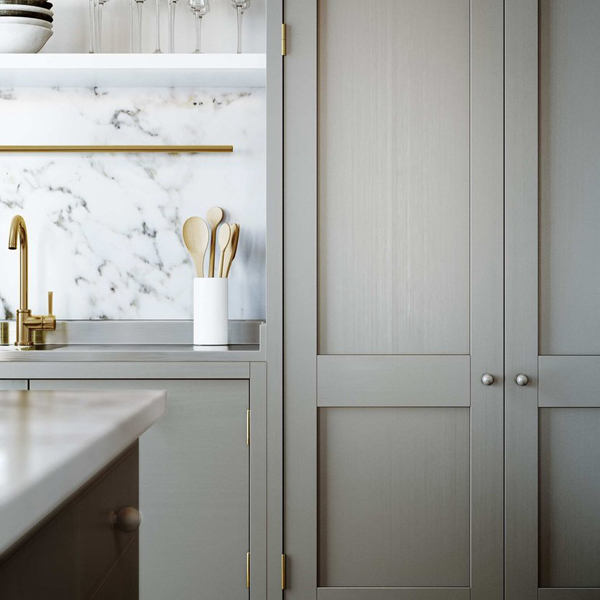 We love the color of the cabinets in the kitchen, it's cool and calming, and it's a bit different from what we normally see. The silver knobs are an amazing touch, complementing the fabulous color. Gold fixtures provide a little bit of glamour, and marble backsplash continues the luxurious touch we saw in the bathroom. This bright home is perfectly polished all the way down to the details.
Just beautiful.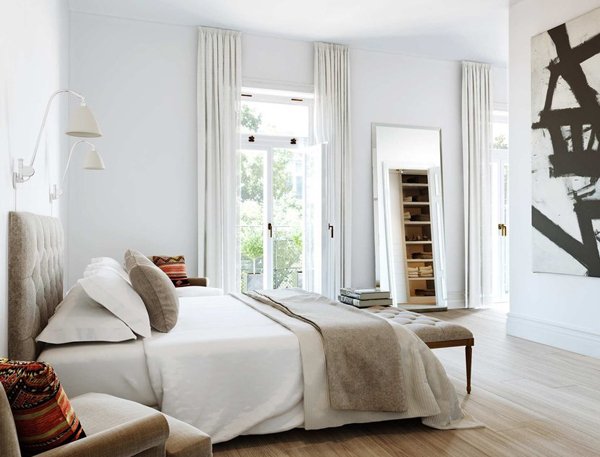 The bedroom in this bright home is open and spacious. Neutral tones and luxurious fabrics fill the space, and a black and white abstract artwork adorns the wall, adding a strong contrast. The accent pillows add a little bit of warm color to the outstanding design and marvelous doors open up to the outside, providing a significant amount of natural light. We love the floor to ceiling curtains, not only do they provide a bit of privacy, but they also add a bit more luxury to the room.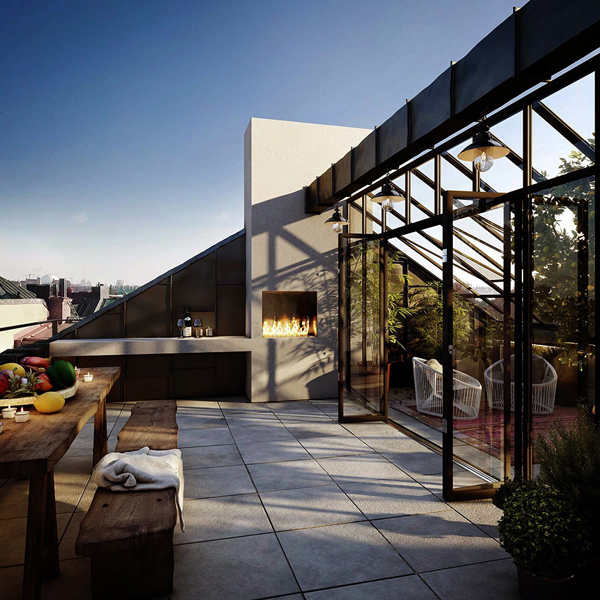 Images found on: Bare Room
The outdoor space is top notch too. The table and matching bench are beautiful, and the outdoor fireplace creates the perfect ambiance.