We are in love with this Scandinavian interior design. Even though it's mainly white, it is still so cozy and inviting.
Large windows allow the natural light to pour in. The hardwoods in this home are fabulous, they are lightly painted, lessening the cooling effect of the white.
An ornate fireplace sits in the corner, bringing a wonderful elegance to the design. The candles in front of the fireplace are the perfect touch, adding a romantic feel to the bedroom atmosphere. The candle holders are dark colored, perfectly contrasting the white in the room.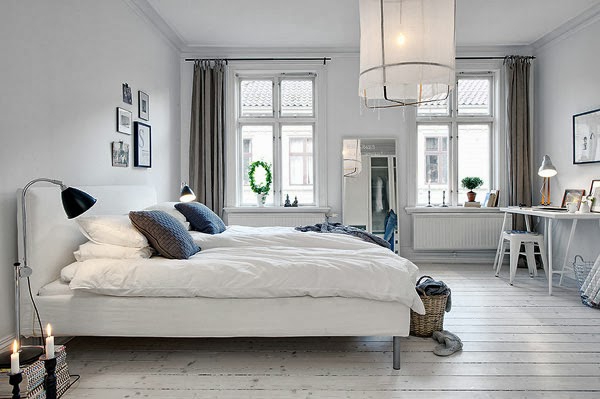 Neutrally colored curtains cover the large windows in this Scandinavian interior design. The plants add a wonderful green to the room, and a white mirror sits in between the windows. On the bed, a white comforter is paired with a gray throw and gorgeous pillows.
Photographs and posters decorate the wall. The basket in front of the bed is delightful, bringing a lovely lived-in feel to this striking home.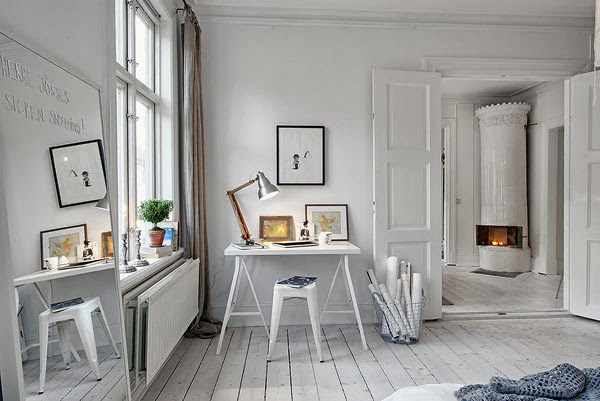 The workspace is simple but interesting. A white desk and a white stool occupy the space, and a fabulous lamp with an industrial feel provides light. Fabulous artwork adorns the area, and by the large white doors, a basket holds a slew of posters: positively beautiful.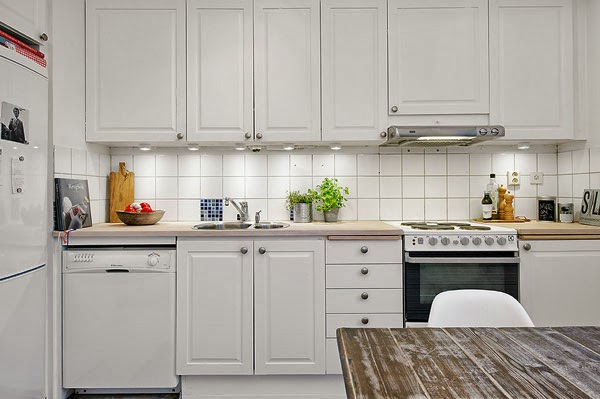 We love the kitchen in this Scandinavian interior design. White cabinets, white tile, and neutrally colored countertops fill one side of the room. In front of the cooking area, a patterned runner perfectly complements the outstanding interior. The dining table is dark and rustic, contrasting the white space. Surrounding the table, modern white chairs provide seating. The flowers and the industrial light are simply awesome, adding personality and interest to this brilliant space.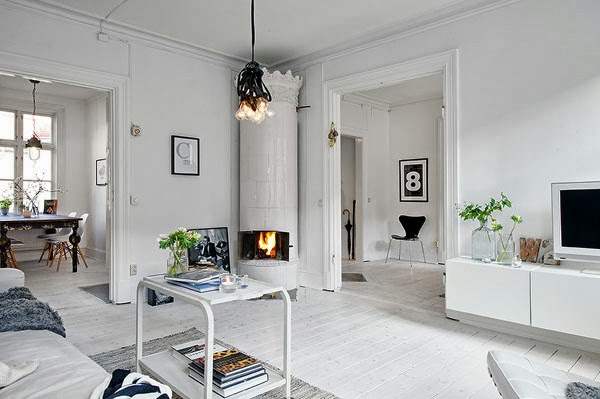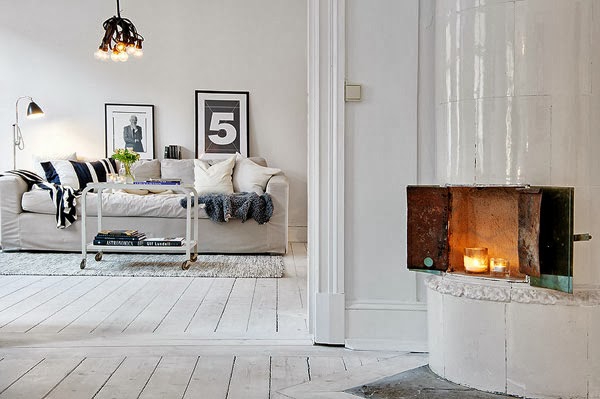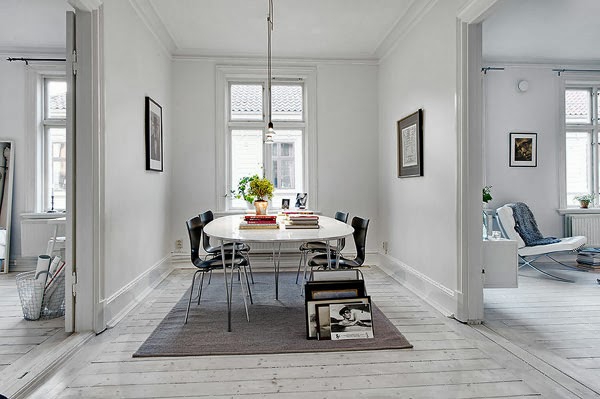 Images found on Freshome