In the hearts of all, there's always a little rock and roll! Today's feature breaks all of the rules. There comes a time where you have to throw caution to the wind and truly get to the nitty-gritty. If you're a true eclectic and visionary, we are sure you will come to appreciate this stunning apartment.
To the average onlooker or straitlaced interior designer, this stunning apartment may not look too appeasing. However, to someone who loves the abstract, it's perfect! Speaking of grit, the very first thing we notice upon entering this place is the exposed walls. These walls are kept completely stripped and bare, revealing a natural design that resembles intentional sloppy brush strokes. This rustic touch adds an interesting dynamic to the living room, which is laden with bright highlights of color that could almost pull Jimi Hendrix himself right out of his frame and into the middle of the floor for the best concert of your life!
The theme of retro fireplaces and unique lighting fixtures continues into the bedroom, which contains more texture and color. Who wouldn't love to go straight to the balcony from their bedroom for a relaxing moment of wine and fresh air? The kitchen features a fun accented wall with a more traditional look as it's opposite. Even the child's room is full of color and adventure!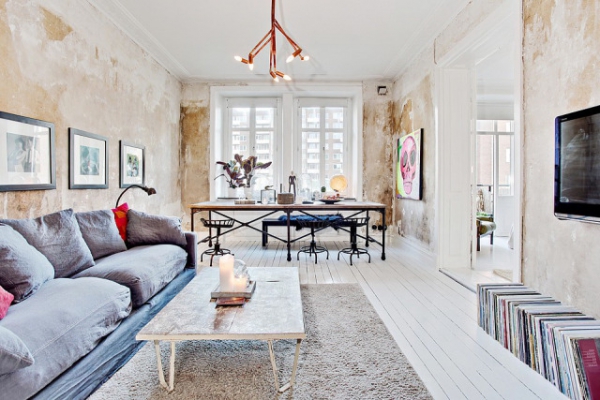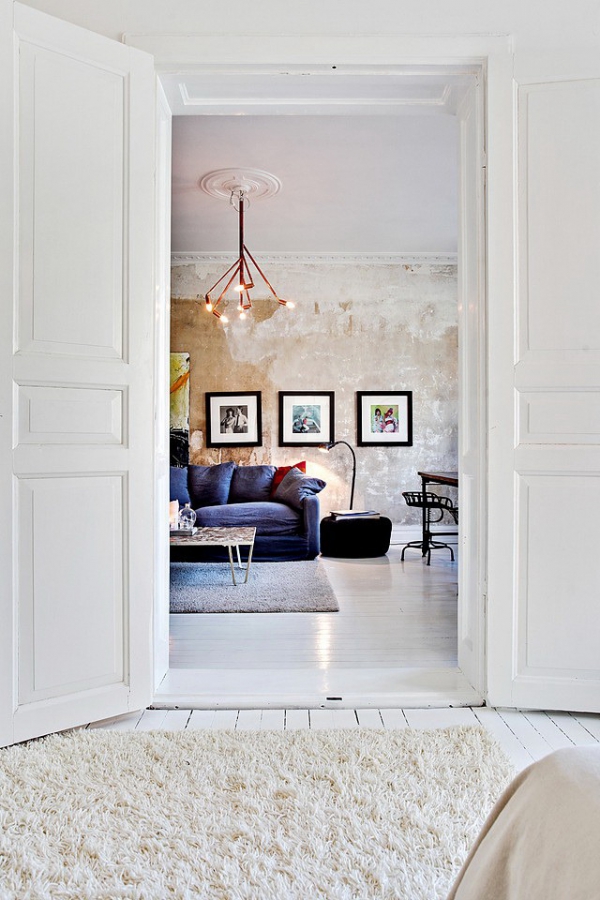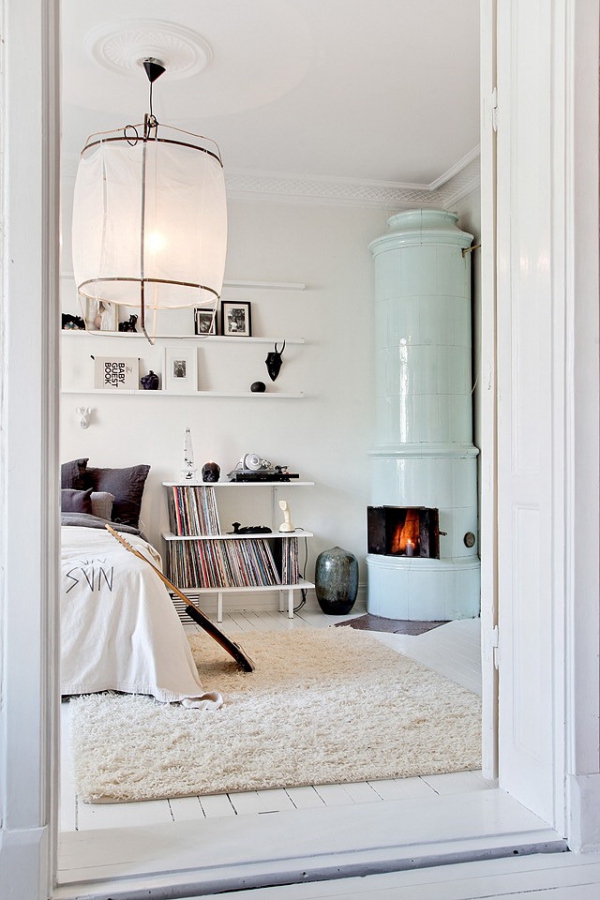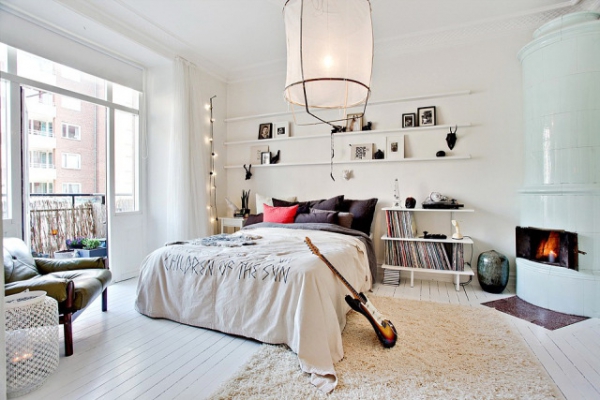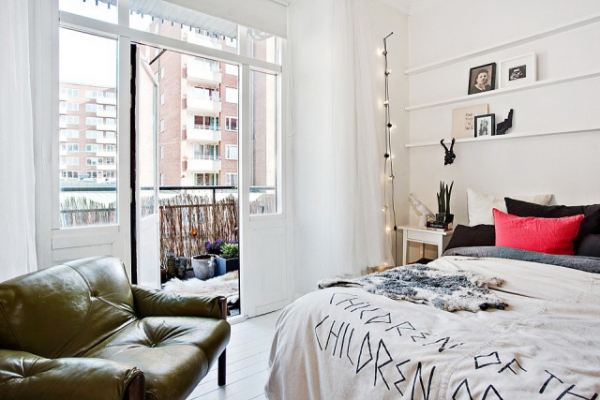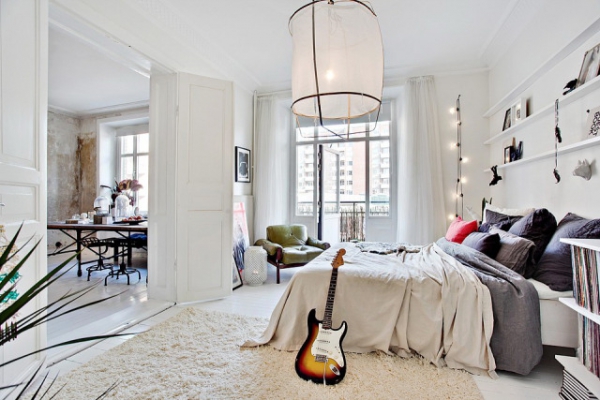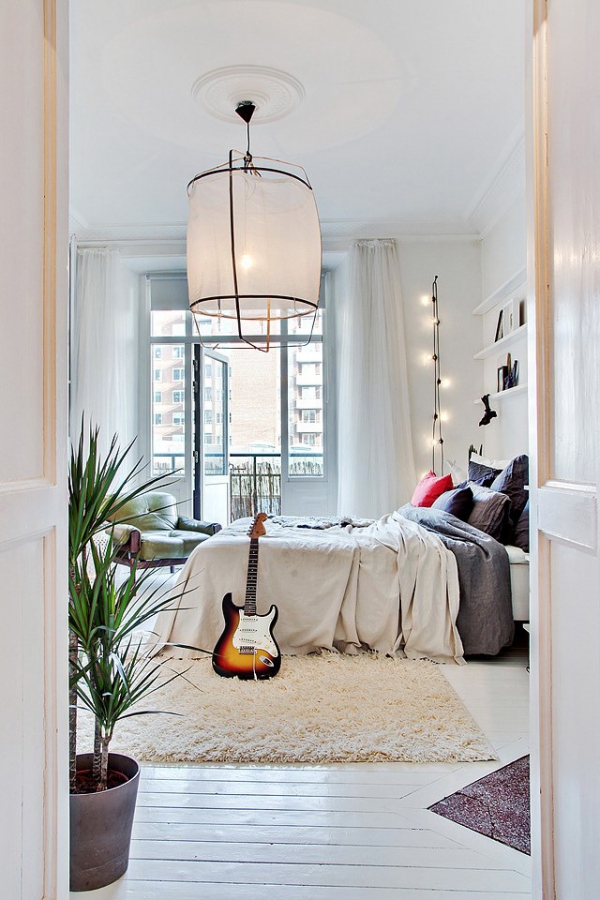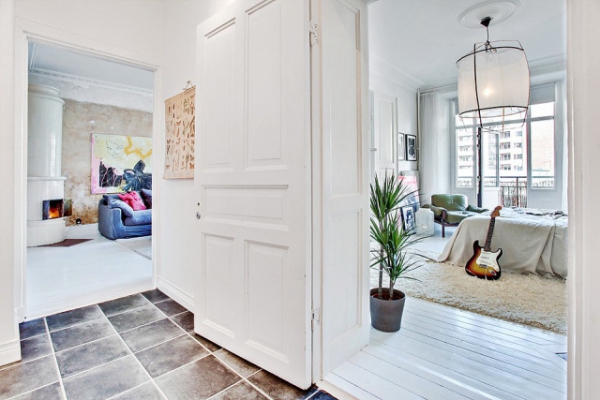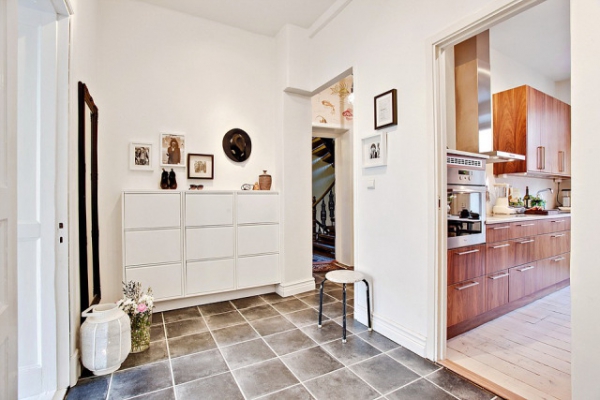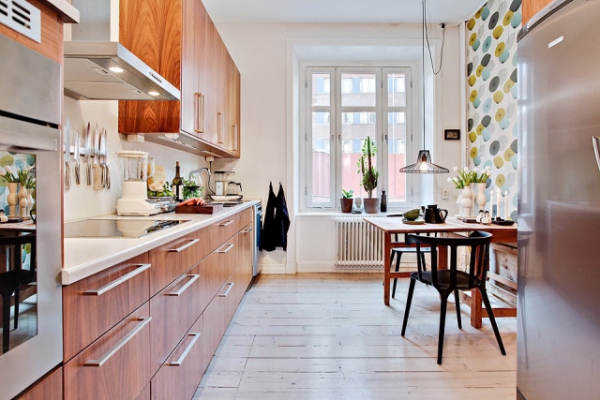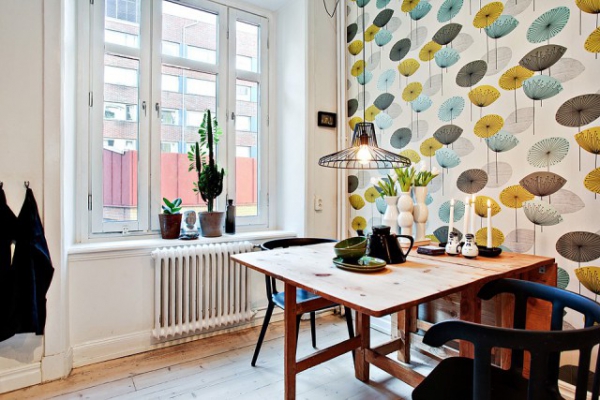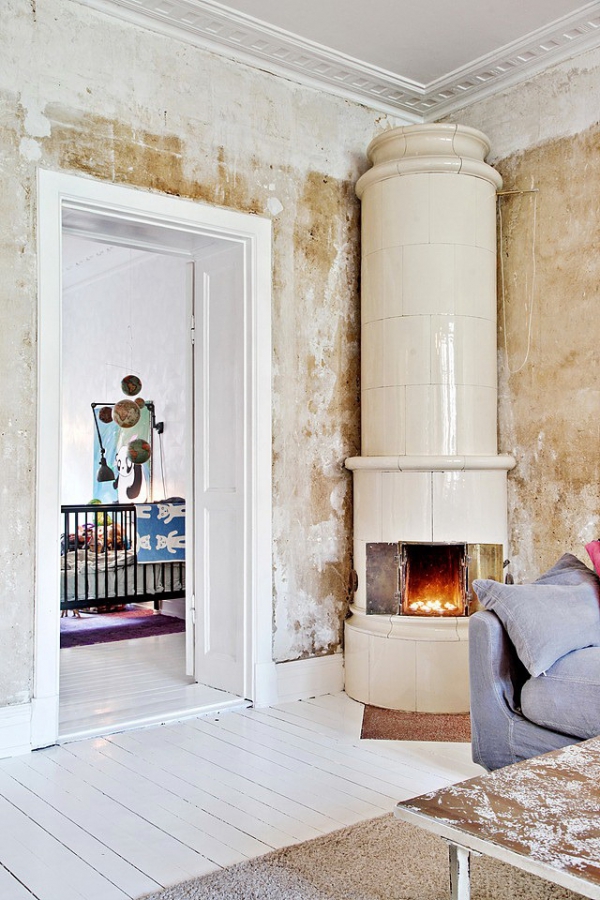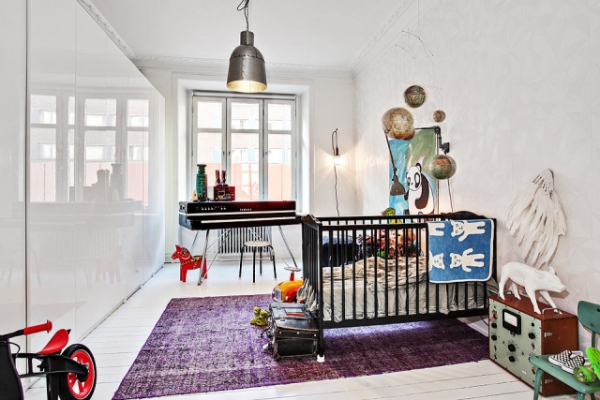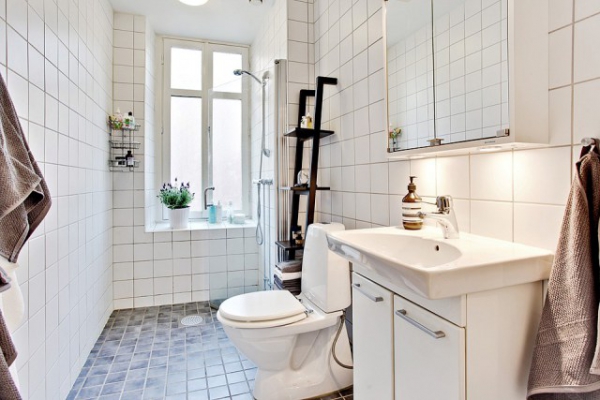 Images found here