This Stockholm apartment is definitely a feast for the eyes. Built in 1891, this amazing interior design is seventy square meters of absolutely gorgeous. The high ceilings, bright whites and colors, and decorative ceilings and walls, are stunning.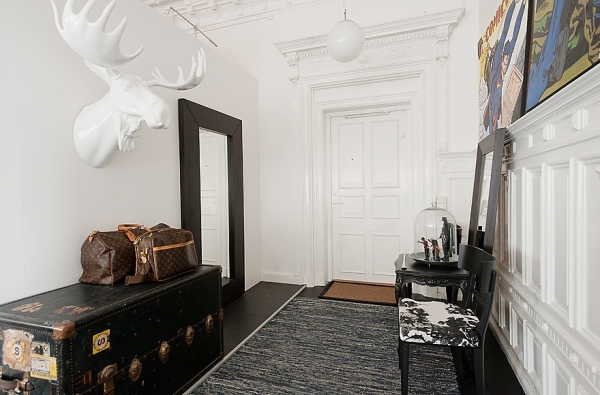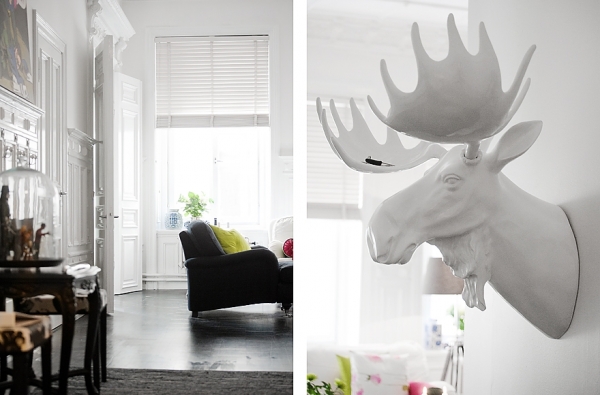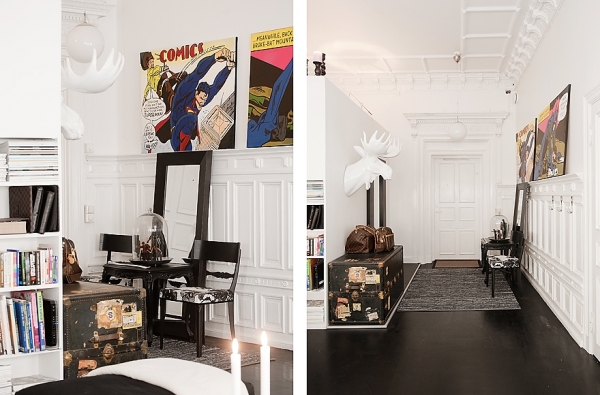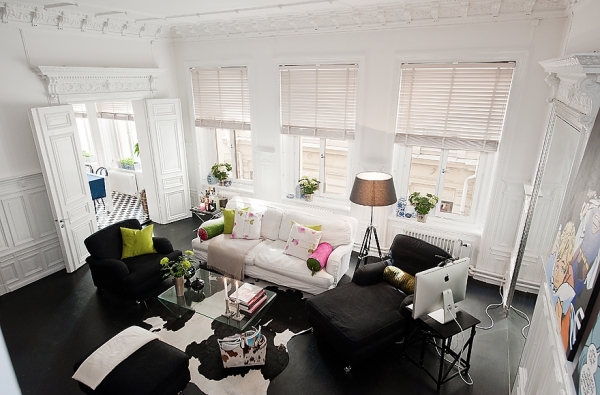 The living room has a cushy black chair and lounger, an ottoman, and a white sofa. Lime greens and pinks add a splash of color to the black and white seating. A cowhide rug sits on the beautiful black oak floors. The computer is perfectly placed for showing off pictures and lounging while surfing. The glass table, in the middle of the room, is lovely, with coffee table books, flowers, and candles. Large comics line the walls, adding a bit of fun, and gorgeous bright colors. Opposite the sofa, a large flat screen and built-in bookshelves, provide ample entertainment sources.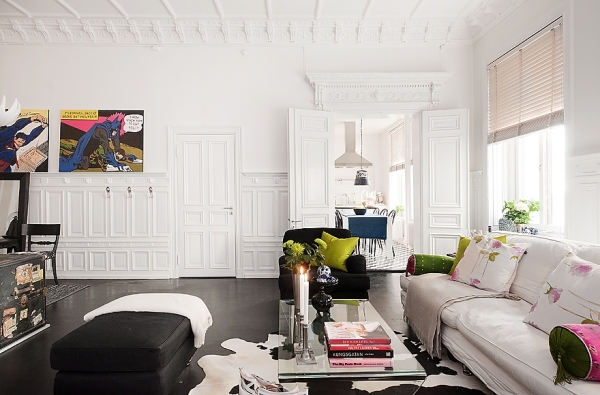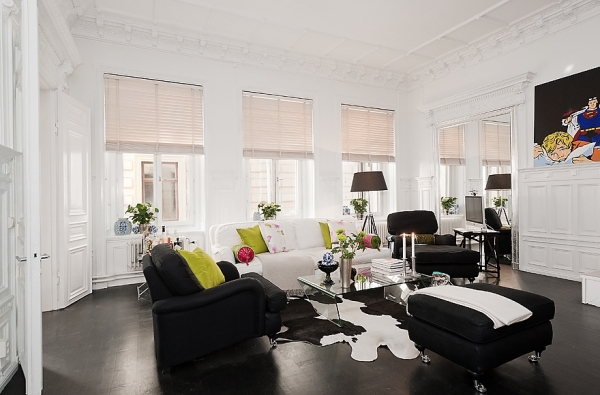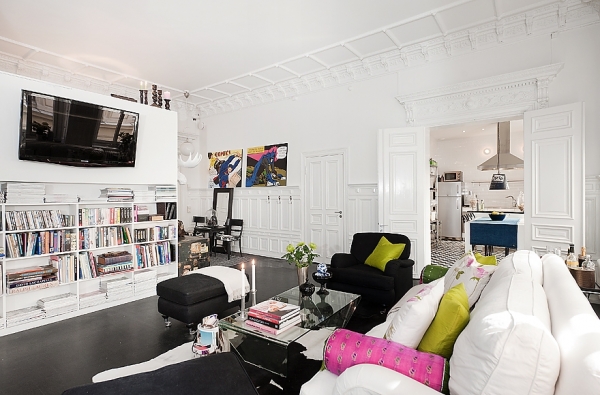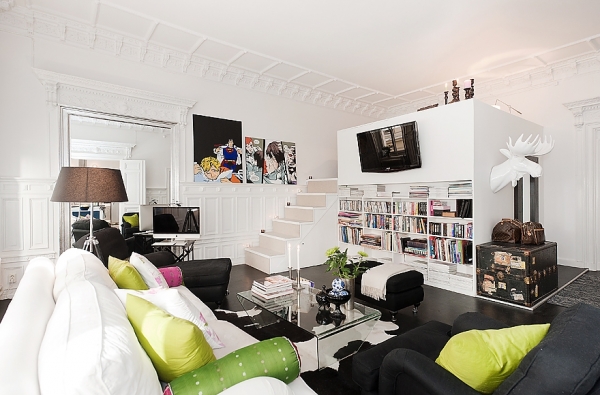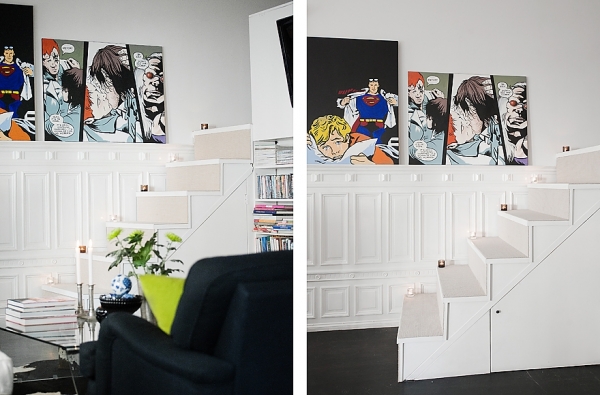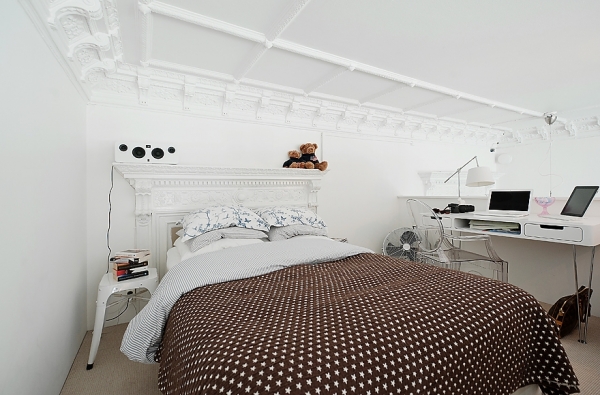 Following the white stairs, up to the loft space, there is a nice-sized bedroom. A non-working fireplace is used to frame the multi-colored bed. Browns, blues, stripes, and patterns, come together, and make an absolutely fantastic combination. A modern white computer desk and a clear chair, provide office space.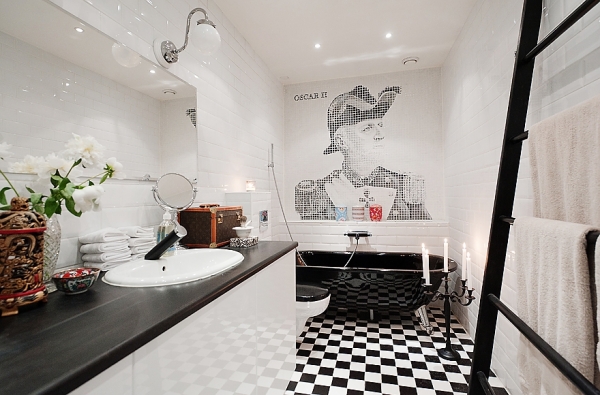 The bathroom consists of mainly blacks and whites. It has black and white tile flooring, and a creative and unique mosaic tile, that frames the glossy black tub. A bouquet of flowers, brown accent pieces, and a lovely candelabra complete this amazing interior design.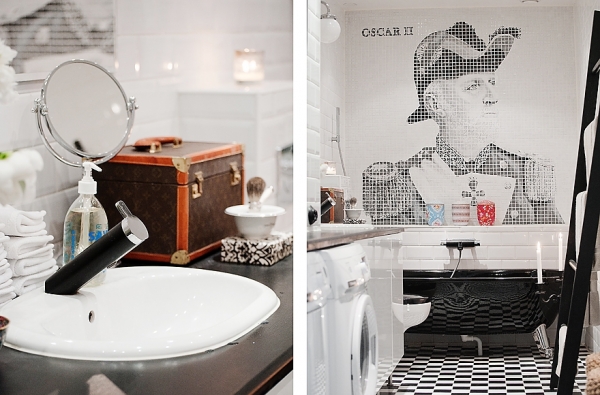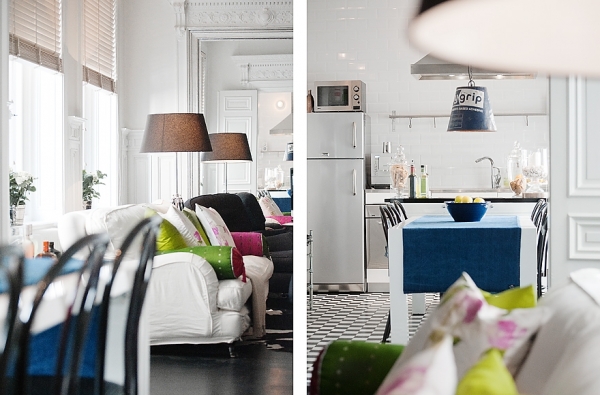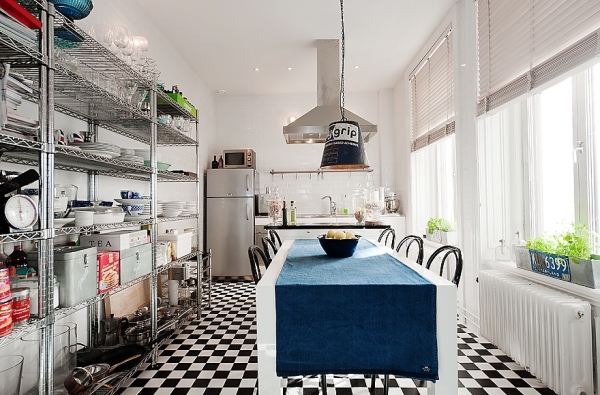 The black and white tile from the bathroom continues in the combined kitchen and dining room. A large table with a white tablecloth and blue runner sits in between the large windows and silver shelving. The ceiling lamp is made out of a Polygrip adhesive label, adding vintage-like fun to this area of the apartment.
Comics, blacks, whites, and bold colors pop in and out of this fantastic apartment, like a jack in the box. The amazing interior design is a symphony of stylish fun, big grins, and good times, all day, everyday.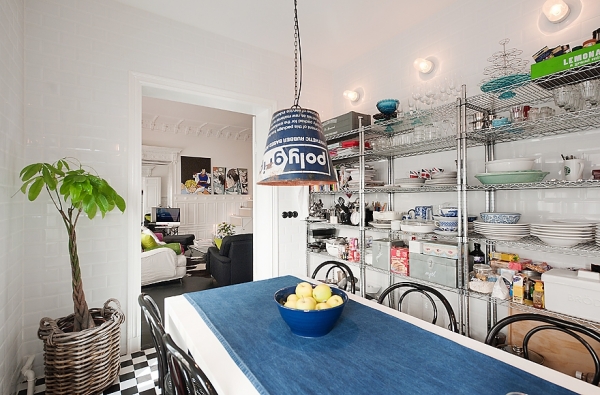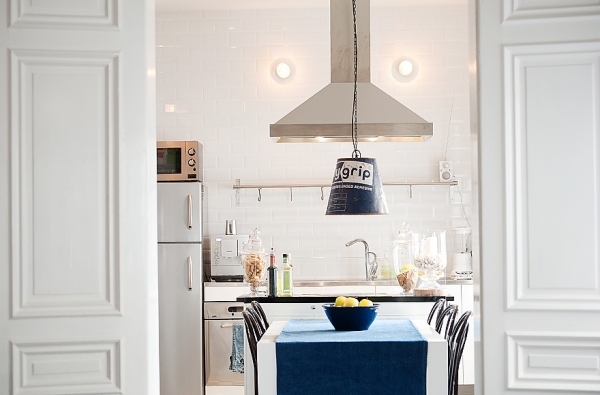 Images found on Homedit