Imagine a home where every item in it has been perfectly preserved and untouched through the years, yet aged in a way that can still be enjoyed and admired. The house featured today is located in Paris and is brought to life with antique decor that is reminiscent of memorable time periods. In this renovated loft, each decor item tells a story and carries a beautiful history.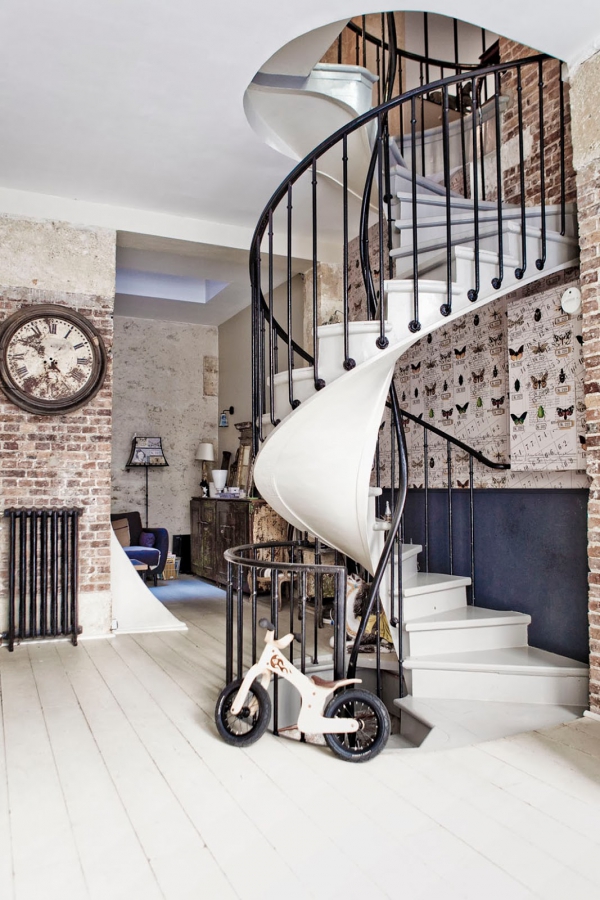 What really makes this vintage loft stand out is the exposed brick and surfaced cement walls throughout each room. Each wall brings its own color scheme, texture and flavor and inspires the antique decor to stand out even more. Along with old-fashioned fun patterns and textures, we are also treated with some pops of color that the ethnic-inspired area rug provides, as well as the soft pink bedding in one of the bedrooms. A personal favorite of ours is the nursery room for the baby boy. The automobile theme really takes it to another level with a neutral textured wall that showcases miniature sized cars. What a dream that must be for him! The addition of lavender colored bedding is sure to keep him relaxed and calm on a regular basis.
With thrifty finds like the antique decor featured in this home, there will never be a dull moment! If you have a family, we suggest getting inspired by this loft for some ideas that will keep your children's imagination going, as well as your own.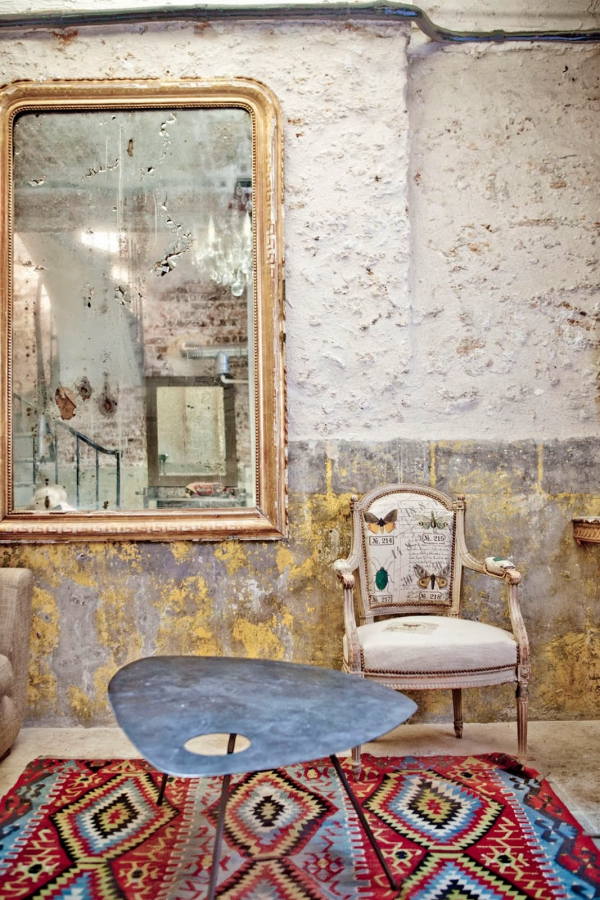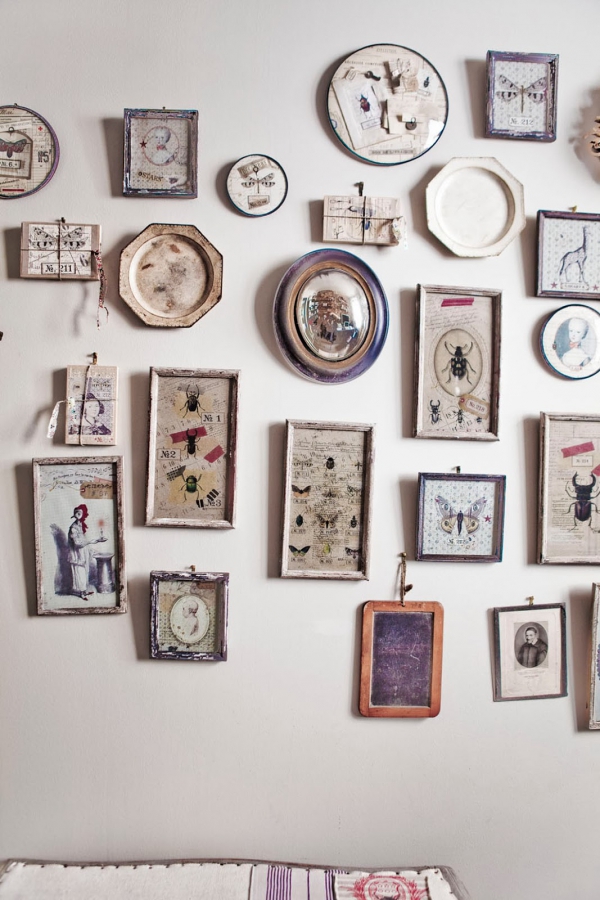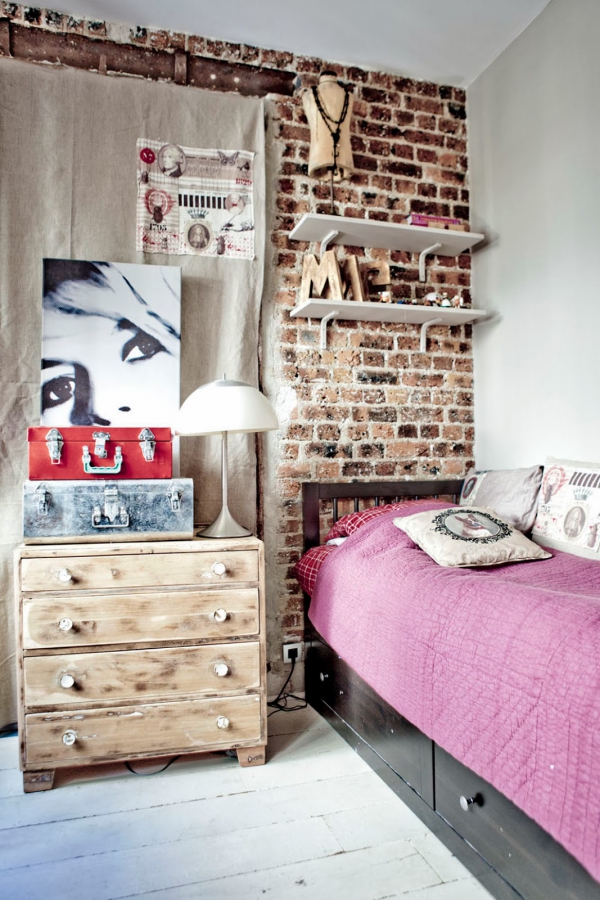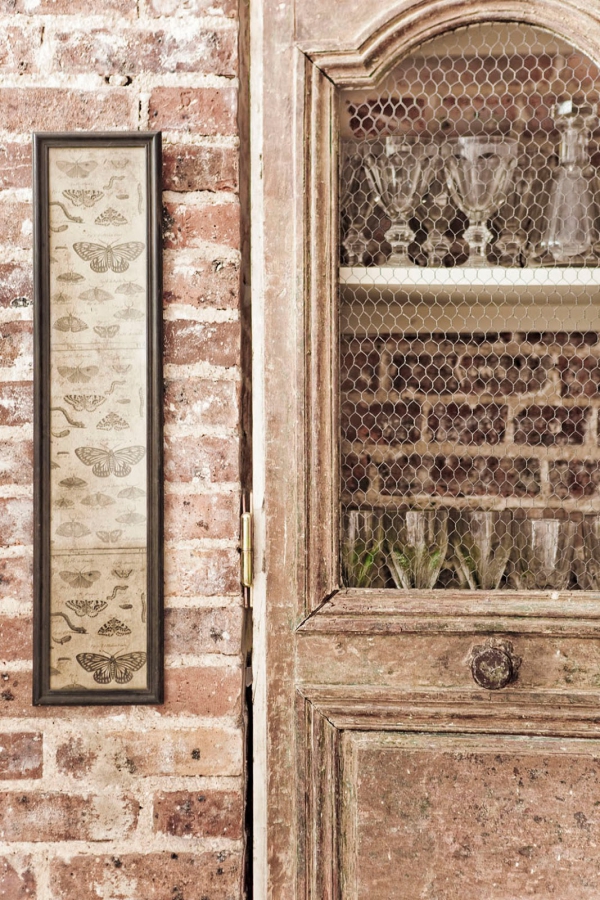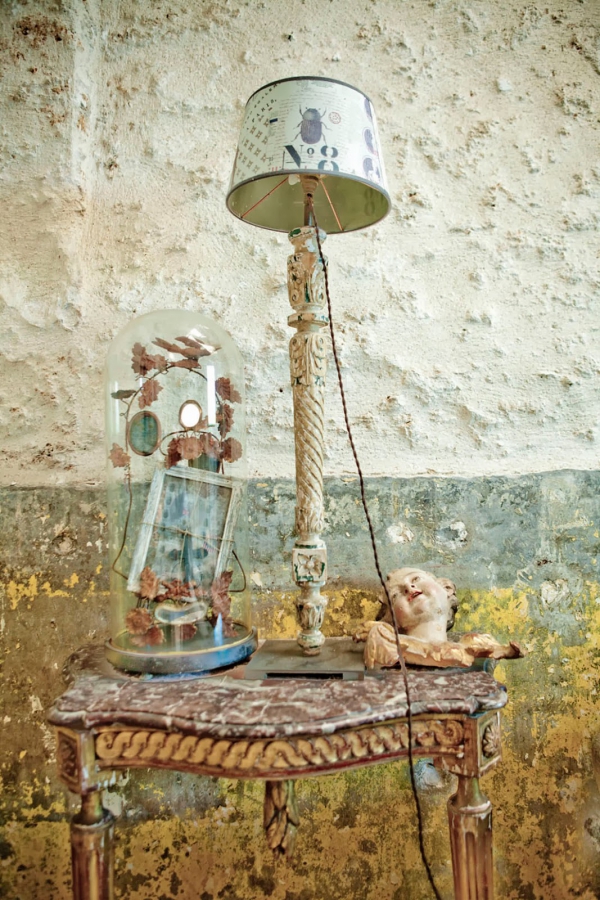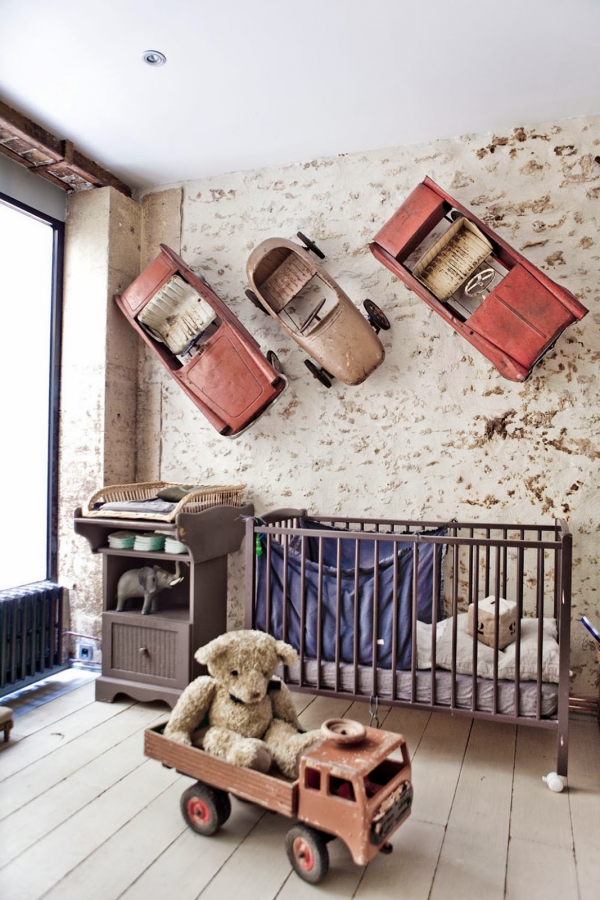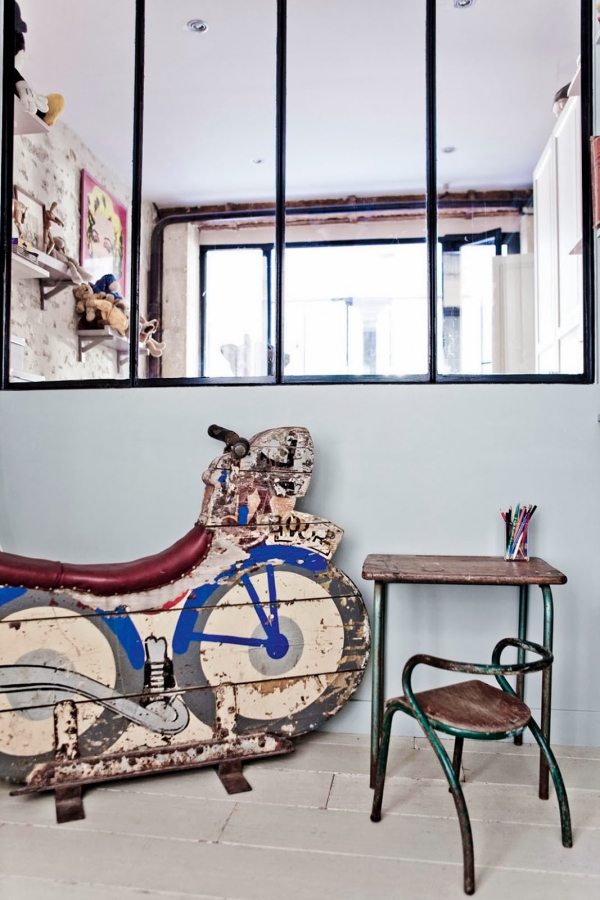 Images found here