The country of Sweden is well-known for many things; some of which you probably weren't aware of prior to reading this blog post. Without Sweden, there would be no infamous IKEA stores that we all know and love internationally, Absolut Vodka, or even the US best-seller turned movie hit, The Girl with the Dragon Tattoo! The people from Sweden are pretty influential and there's no surprise that they also have a great eye for interior design as well. Located in Goteborg, Sweden is an adorable loft that makes us feel quite comfy upon entering.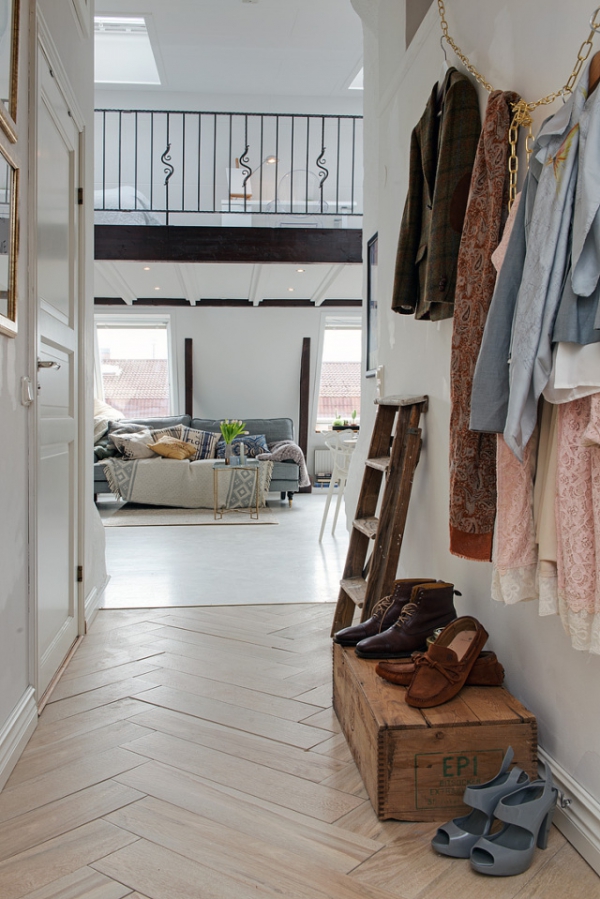 Don't let the size of this adorable loft surprise you! At just 400 square feet, this home resides in a robust building from the late 20's and features a more modern style to keep up with the times. Its minimalist style keeps everything open and light while complimentary neutral colors are lightly sprinkled throughout to give great contrast and definition. We are especially fond of the vintage accented pillows that give a nod to older times and the wallpaper that feeds our imagination with its wind, water and cloud designs (depending on how you to choose to look at it). As we make our way upstairs to the bedroom, we are instantly drawn to look up at the heavens thanks to the skylights that this adorable loft provides. And who wouldn't love to have a rare all glass chair to sit in while creating art?
With stainless steel, wrought iron and dark wood elements, this property gives a promise of both sustainability and style. Great things come in small packages!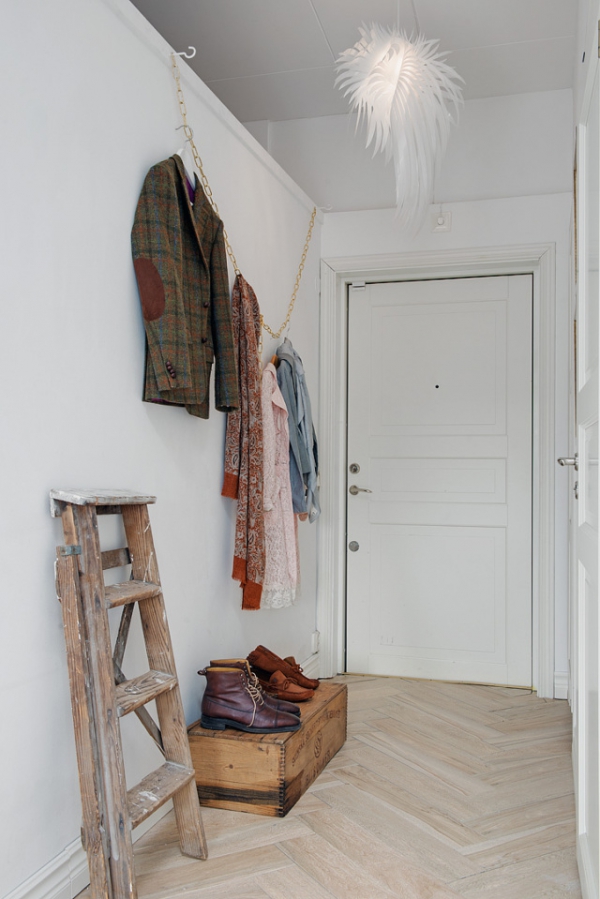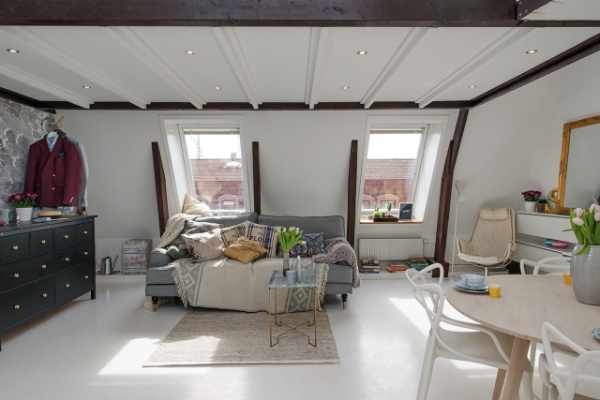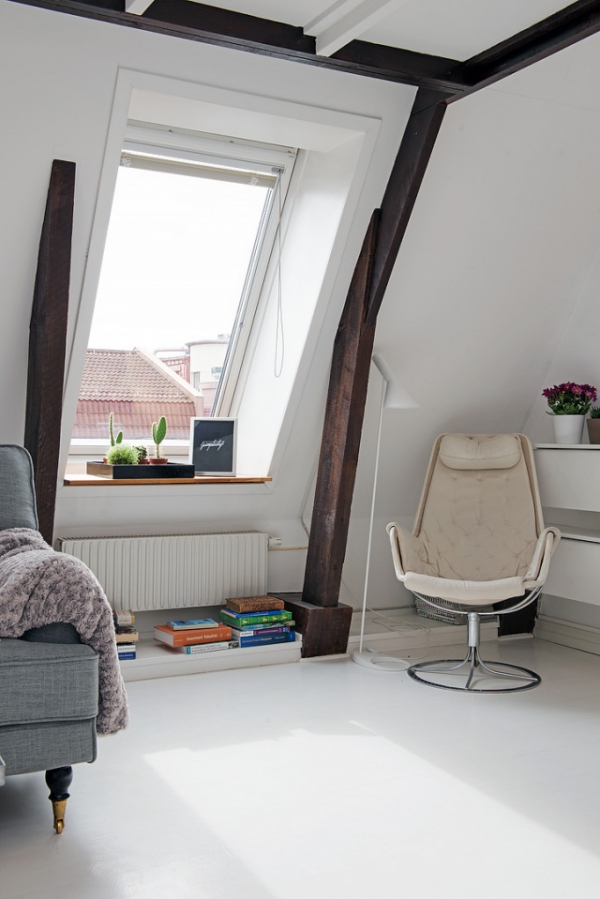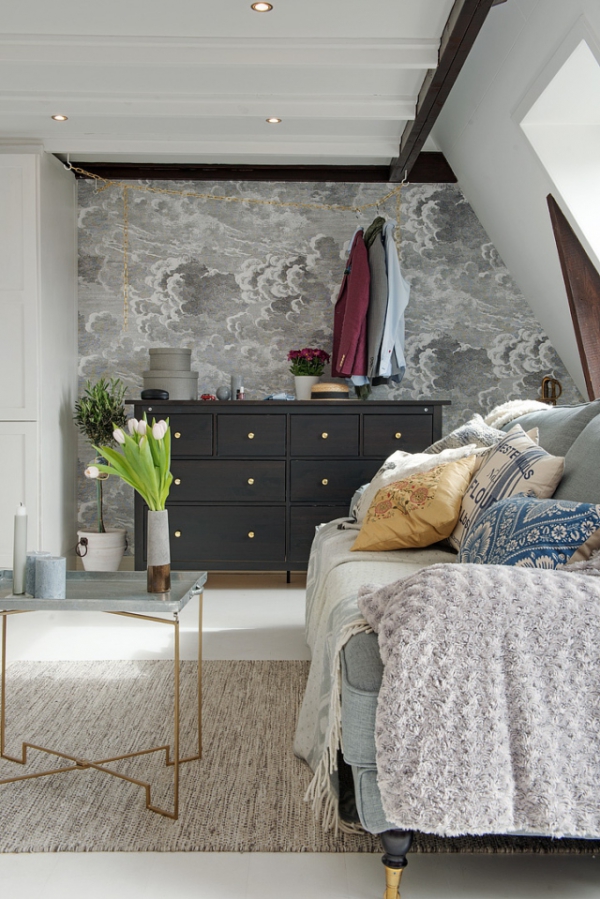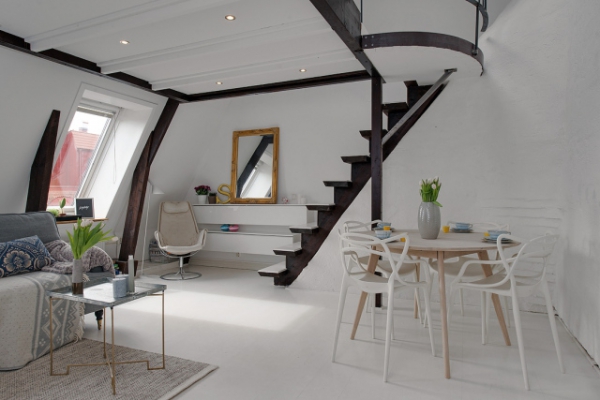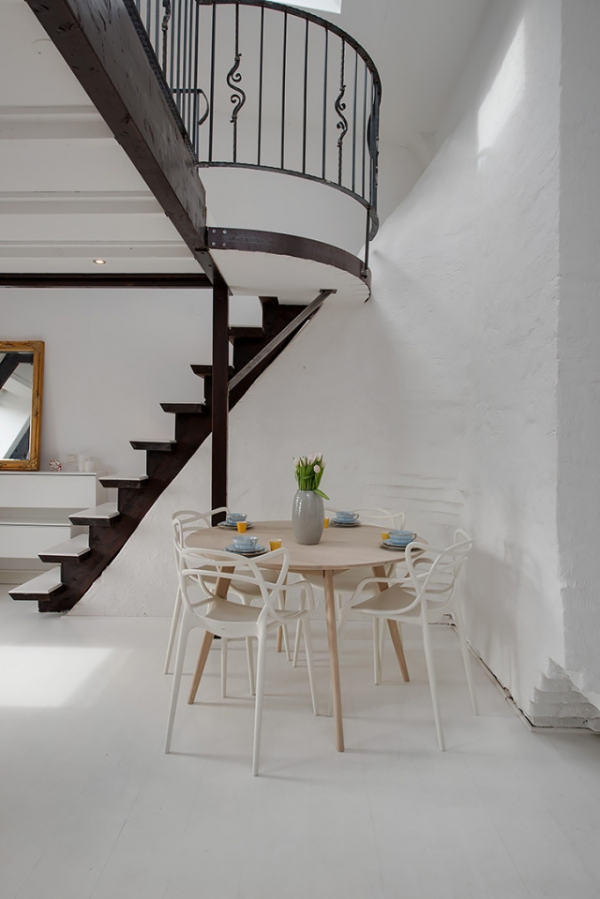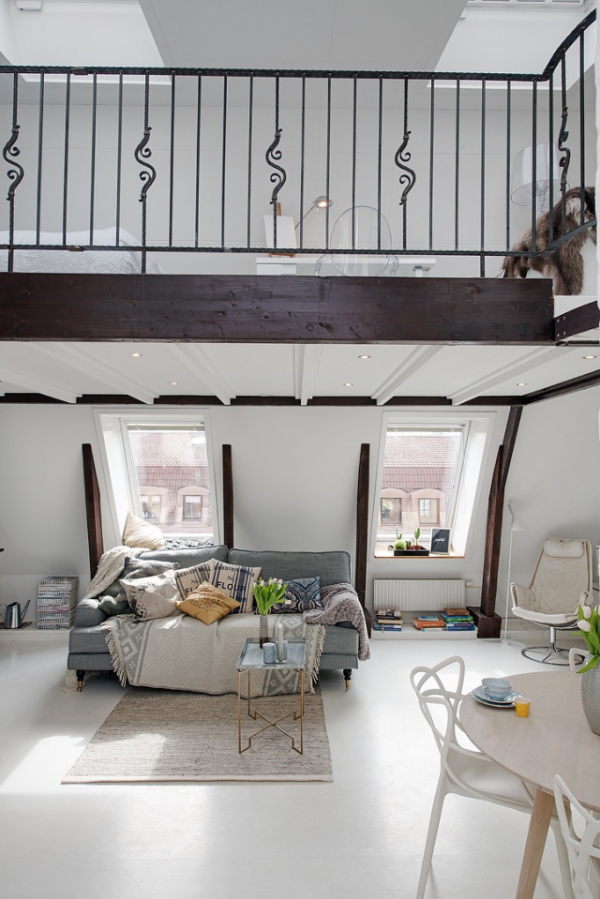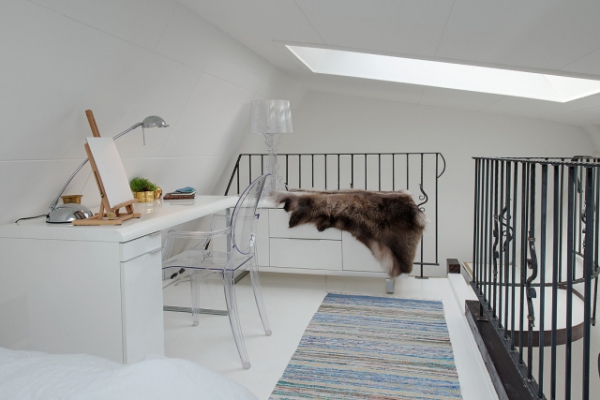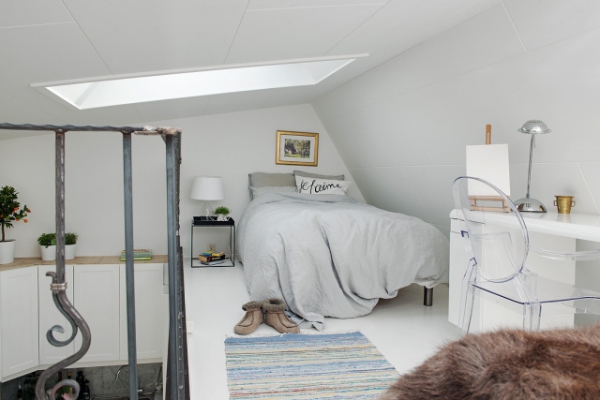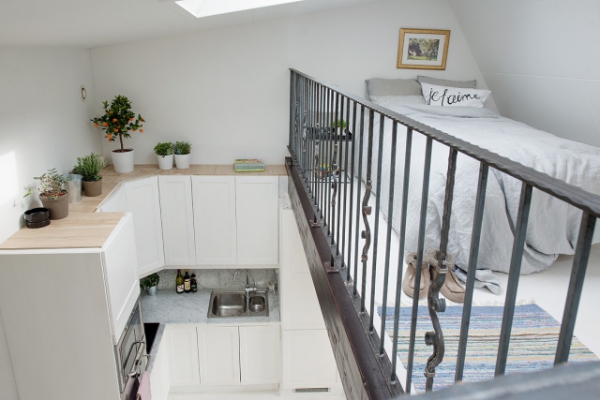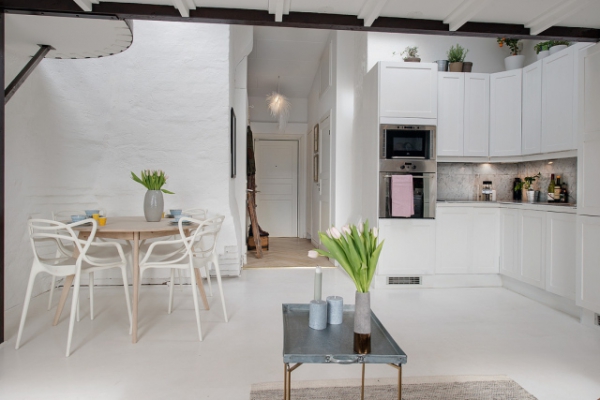 Images found here