This home is located in southern Sweden and it is absolutely gorgeous. The black and white tiles in the design bring a unique and interesting touch, and the contrasts are striking and beautiful.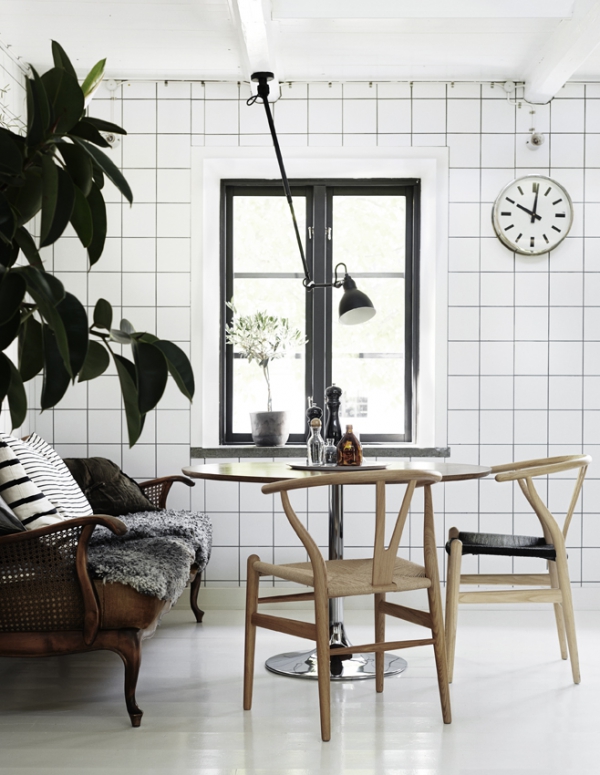 So lovely. White tile fills the wall, adding interest to this exciting space. A circular table is surrounded by wooden chairs, and a beautiful brown love seat. The love seat is adorned with a fur throw and fantastic accent pillows. We adore the addition of the deep brown color, it adds so much coziness to the area. Luscious greenery brings just a touch of color, and a large window, contrasts the white tile, and allows a significant amount of natural light to flow into the space: simply radiant.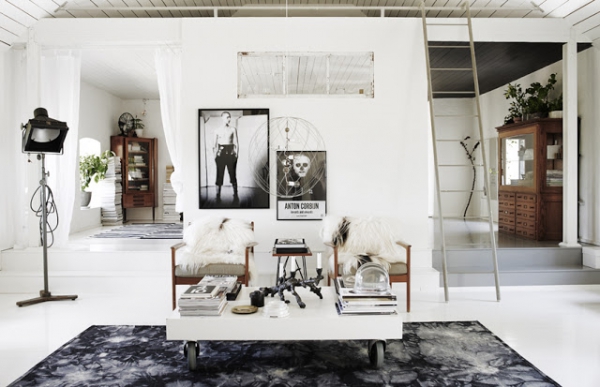 The stage light is a magnificent touch, bringing even more character to this amazing home.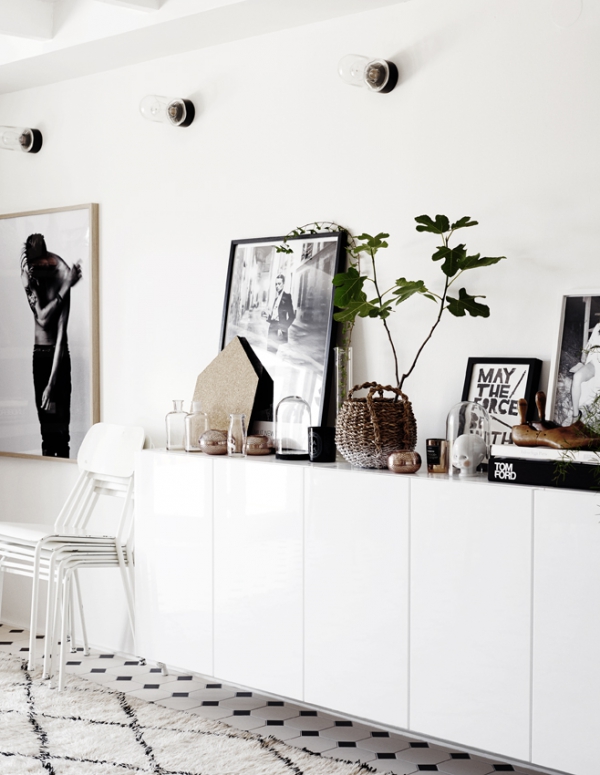 The brown, black, and white combination and the plants are just perfect. Black and white tiles adorn the floors in this space, and modern white cabinets are attached to the wall. Photographs, posters, books, and wonderfully curated décor complete this alluring design.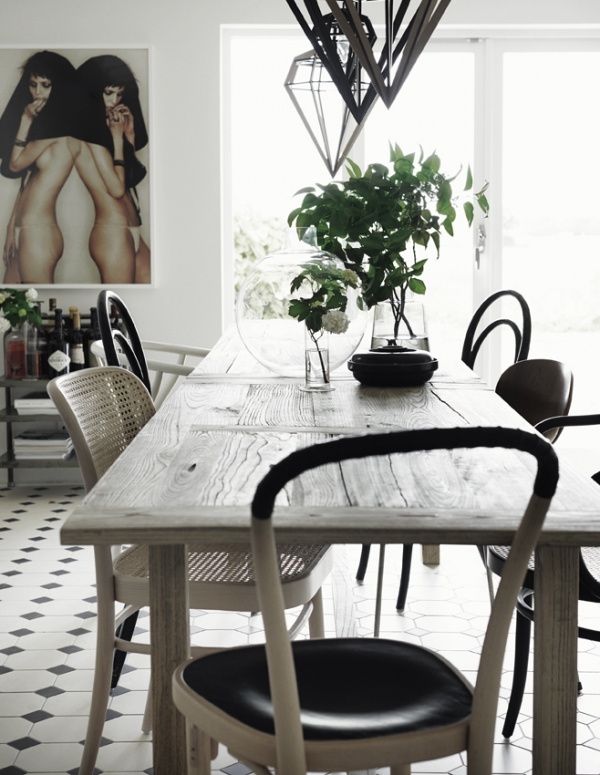 In the dining area, a long wooden table occupies the space, and mismatched chairs provide seating. Geometric lighting hangs from the ceiling, almost touching the plants and vases placed in the middle of the table. We love the welcoming but polished feel of this room.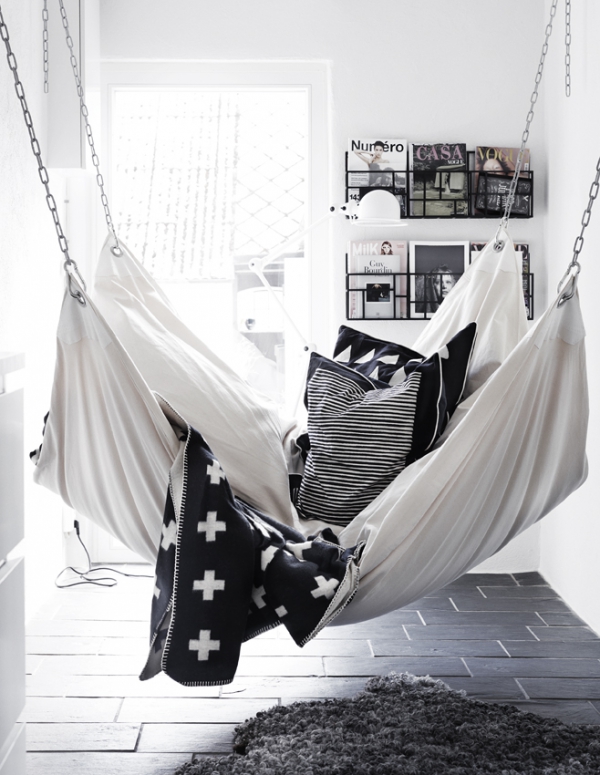 The indoor hammock is just perfect.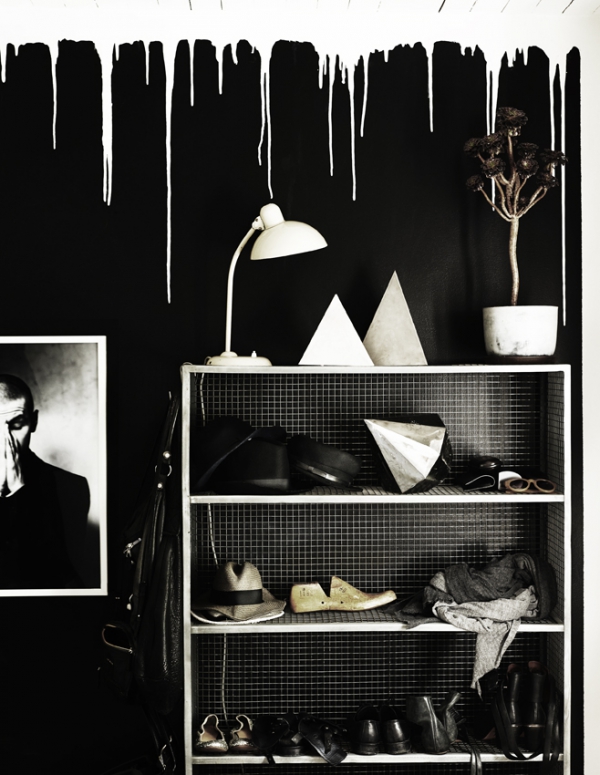 Wow! Gorgeous contrast and unique design permeates this area. The white paint drips on the black wall, the tile on the inside of the shelving, the touch of earthiness in the beautiful décor, and the artwork, create a striking space.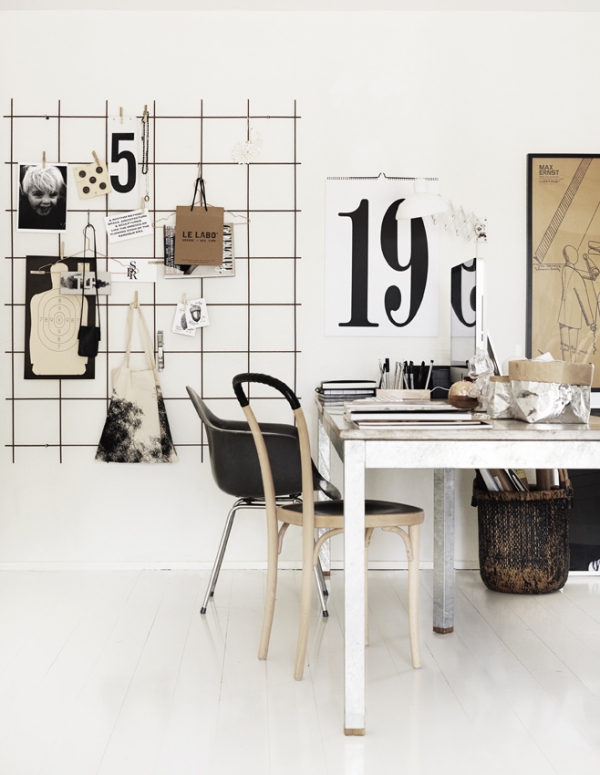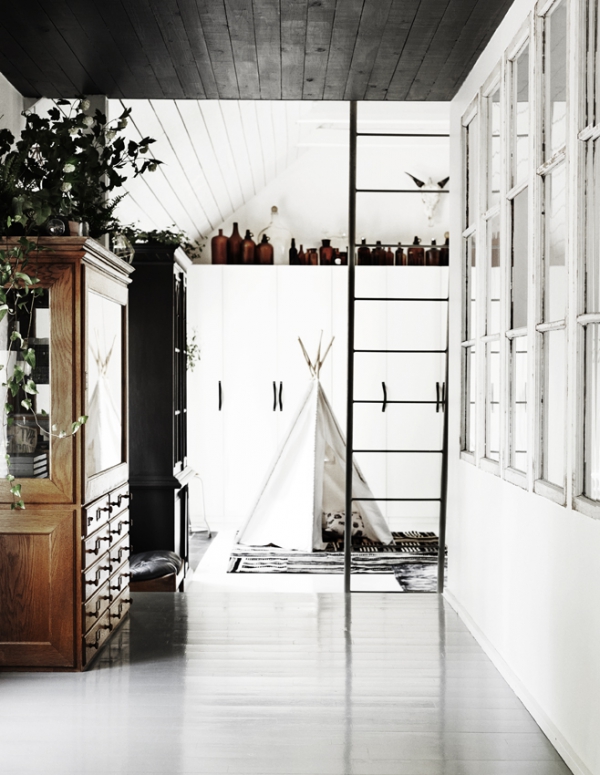 Interior stylist: Lotta Agaton
This is definitely one of our favorite designs. The tiles, the contrasts, and the warming earthy touches are just delightful.