Towering above the Manhattan skyline, the opulent 432 Park Avenue apartment building is an embodiment of style, sophistication and exclusivity. Designed by Deborah Berke, each of these 30,000 square feet apartments adopts a clean architectural vocabulary and lets its grand scale do all the talking.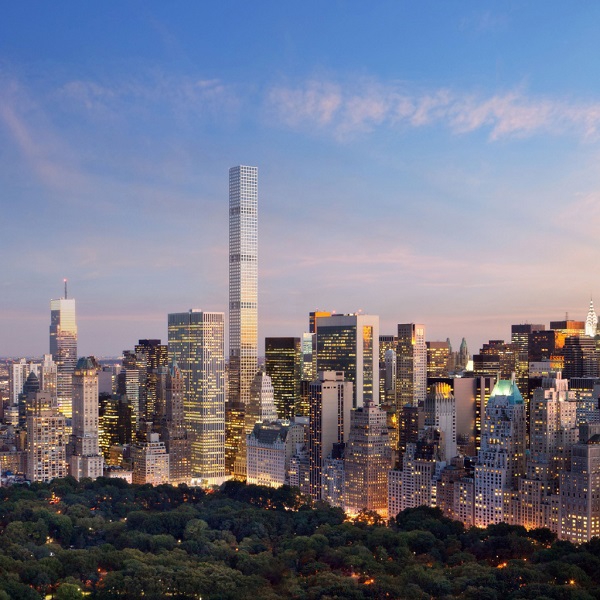 One of the tallest buildings in the United States, the apartment complex offers 104 luxurious condos including a lavish, top floor penthouse. These apartments are designed in a simple and elegant fashion with clean lines coming together to articulate the different areas. The 12.5 feet high ceilings introduce an exaggerated volume and spaciousness that is complemented perfectly by white walls, minimal detailing and crisp finish. The windows too take it up a notch with their generous dimensions (10 feet x 10 feet) that not only filter in plenty of natural light, but add astounding value to the apartment with their spectacular views of the city and the bay beyond.
Beyond lavish finishes such as Italian marble counter-tops and oak flooring, the apartment building also indulges its residents with extravagant facilities. The building houses a climate controlled wine cellar and a terrace for some quality time outdoors without losing yourself to the city bustle. There is also a spa, massage therapy room and pool.
Epitomizing New York living, this apartment building is an address for the abundant and ambitious. Priced between 17.5 and 95 million dollars, 432 Park Avenue is home to big dreams and majestic designs.