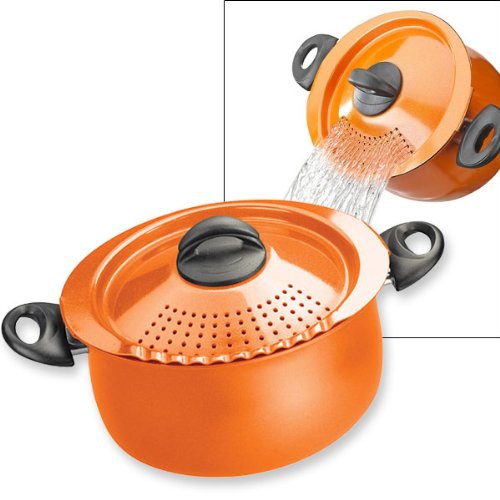 This oval shaped pot is extremely useful to have around while cooking. Not only is the ideal shape for many types of pasta, but it also has a handy drainer built into the lid.
The pot with drain lid is a safer way to remove boiling water from your pasta or vegetables and also means you use less dishes – meaning less to wash up later.
It is made from good quality stainless steel, has a non-stick interior and double handles for ease of use.
The pot with drain lid is perfect for busy cooks and also has a locking lid feature which improves safety.
Check price and availability on Amazon.com