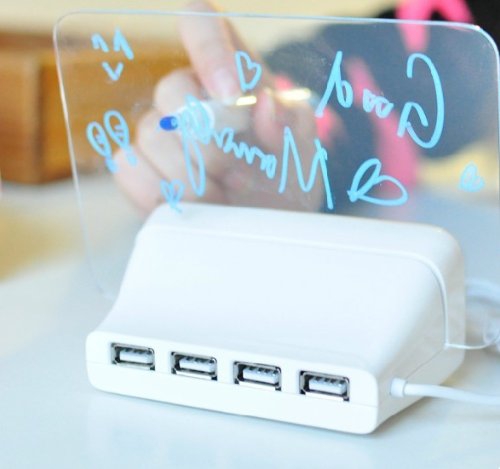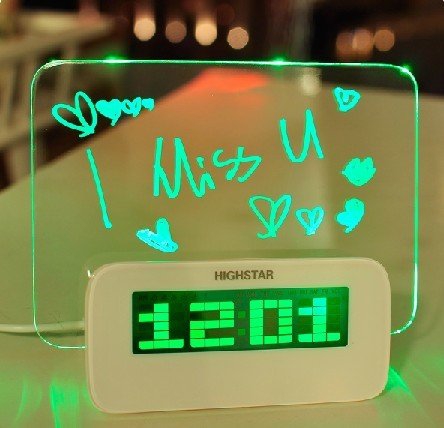 This LED memo board has a range of features that make it an extremely useful piece of equipment to have in your home. Manufactured from high quality materials the product has 4 USB ports and can have any message you wish written on it with the included highlighter pen.
The LED memo board has a fully functioning clock with a range of settings including an alarm function that make it ideal for your home or office.
Write messages to your colleagues or loved ones and see them lit up on the memo board.
Check price and availability on Amazon