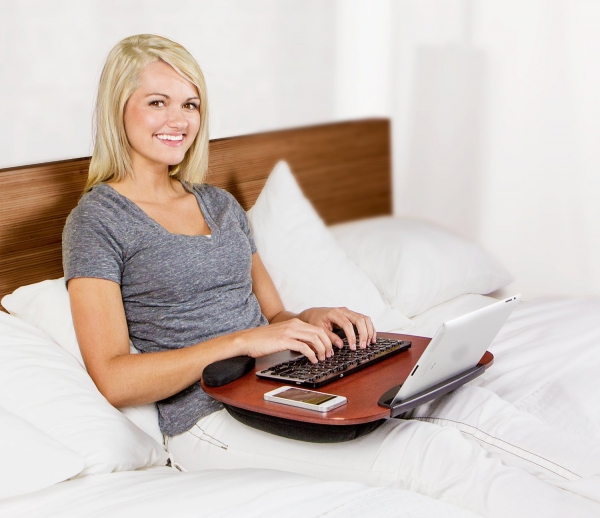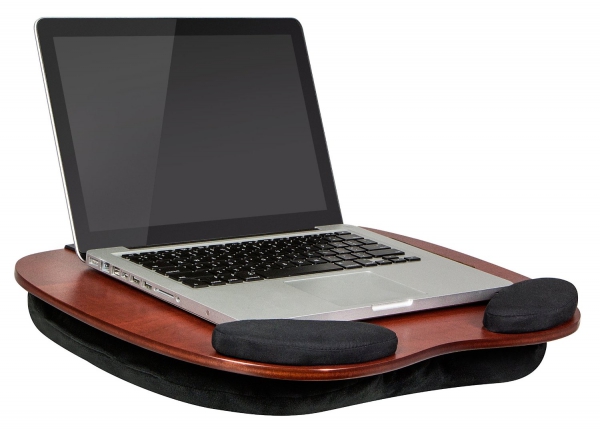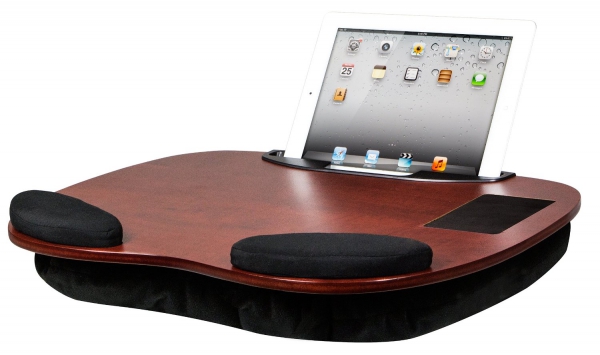 The LapGear 91050 is an extremely useful portable media desk that can be used almost anywhere.
With a built in cushion that makes it totally comfortable for the user, the media desk would be a great addition to your home office.
The product has some great features such as a media slot to hold your tablet, e-reader or iPad in place, wrist pads in just the right place so you are comfortable if typing for any length of time and a grippy area for your mobile phone.
The wooden finish is extremely attractive and long lasting.
Check price and availability on Amazon.com