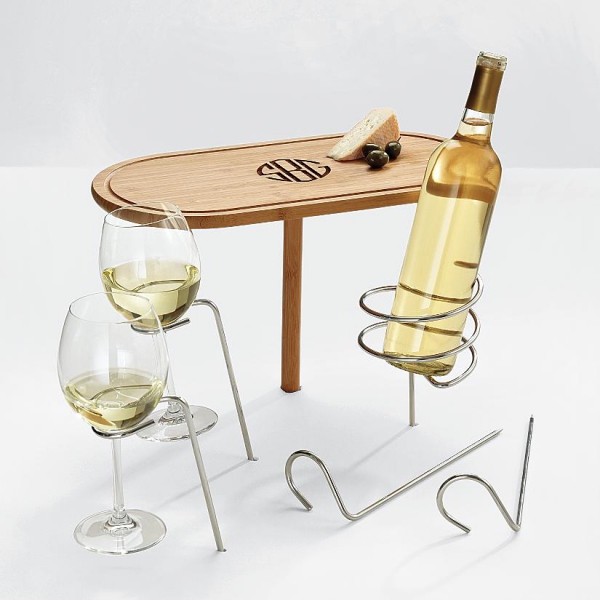 This picnic wine set is wonderful for an outing in the park, beach or by the lake.
The set comes with 5 holders made of sturdy stainless steel to prevent spillage from wine glasses or the bottle of wine. The small bamboo table will fit into the carry bag provided with the set. Once the stake is screwed to the bottom of the table, it will stick securely in the ground.
This picnic wine set is a perfect gift for someone who enjoys spending time outdoors, but still appreciates the comfort of the modern life.
Check price and availability here.