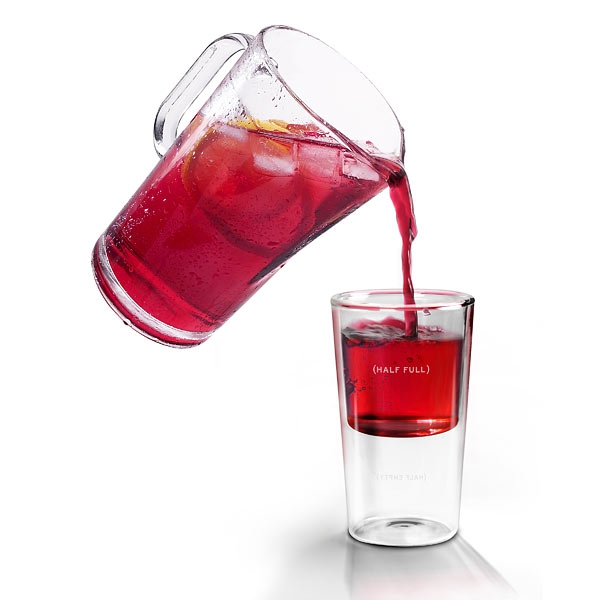 Ideal for the optimist in you, this half full glass is sure to raise a few smiles at least. Etched with the words "Half Full" and also "Half Empty" this glass could be a great conversation piece that will liven up any party.
This glass is fun and since the drink never starts until halfway up you can decide if it's indeed half full or half empty.
Optimist or pessimist, either way you'll see the funny side to the glass and be able to share the joke with friends. Have a few laughs and enjoy a nice, cold beer in the half full glass.
Check price and availability here.