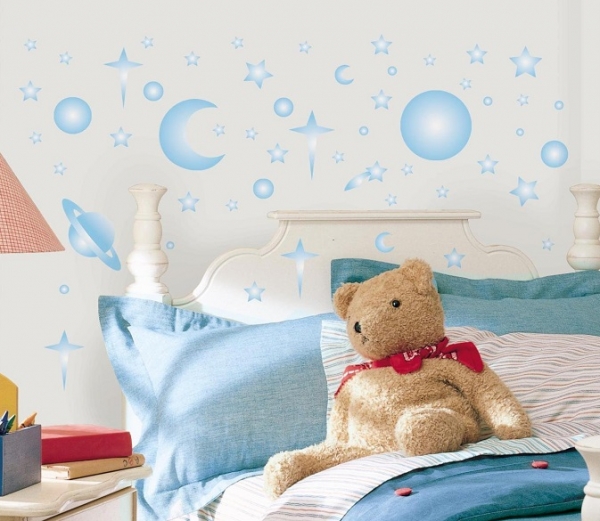 These nighttime glow in the dark wall decals are wonderful for a nursery or for a young kid's room.
They stick on to the walls and ceilings, and the best part is- no glue or adhesive residue to deal with. When the decals are taken down or they are to be moved, just peel them off easily.
The decals stay in place and really glow at night after the light charging them during the day.
Make the ceiling twinkle by placing stars on it. Decorate the walls with comets, planets and constellations. With 258 decals in the package there is not much chance of not having enough.
Try putting a small popup tent in the room. The brilliance from the glow in the dark wall decals will make you feel like camping under the stars.
Check price and availability on Amazon.com or Amazon.co.uk