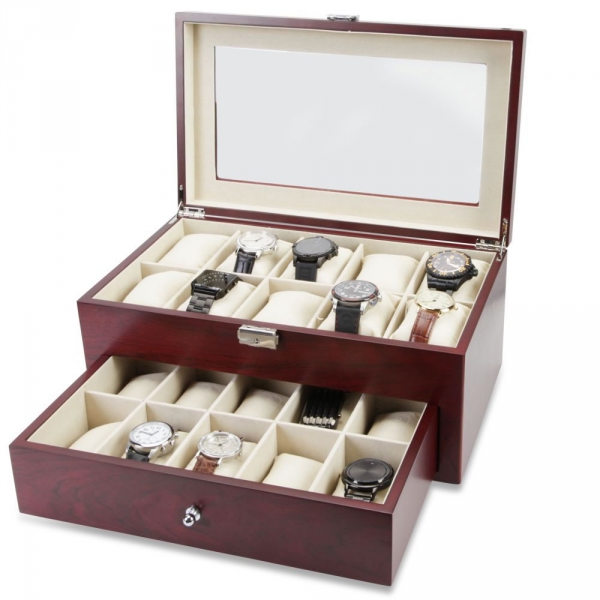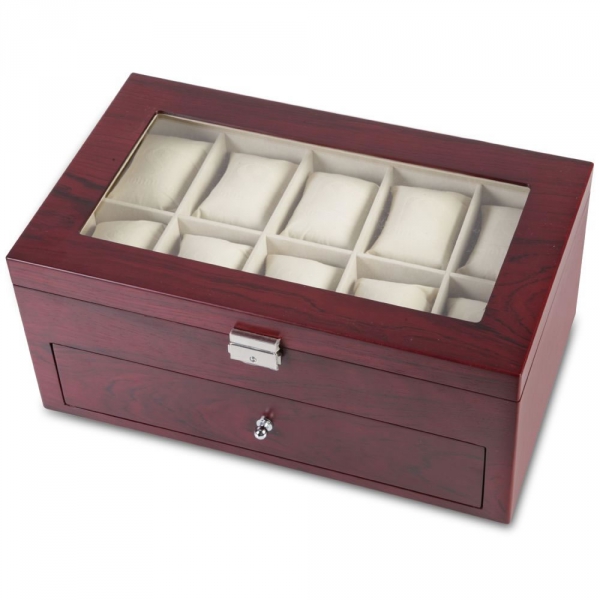 Are you or your husband a collector of watches, classic timepieces that now need a space of their own? This watch valet has enough space to hold 20 watches safely and is also one of the best ways to eliminate dust and other particles that can damage the mechanism of your most favorite watches.
Mini pillows provide soft cushioning for your valuables and the watch valet can be secured with the key provided.
A beautiful cherry wood finish and soft felt interior make this watch valet an even more attractive purchase.
Check price and availability here.