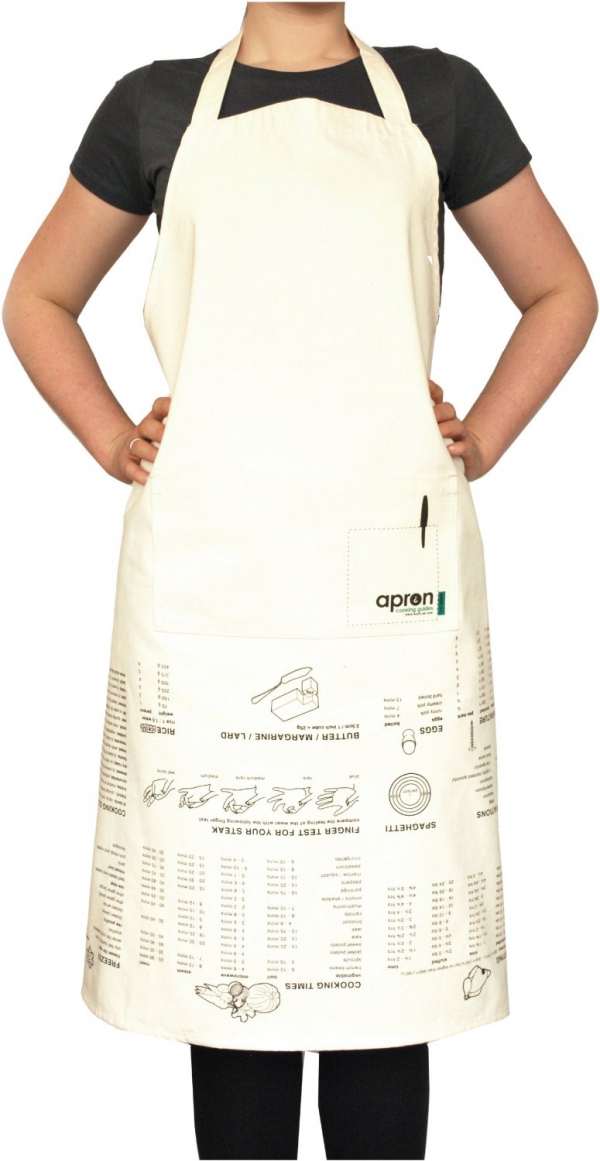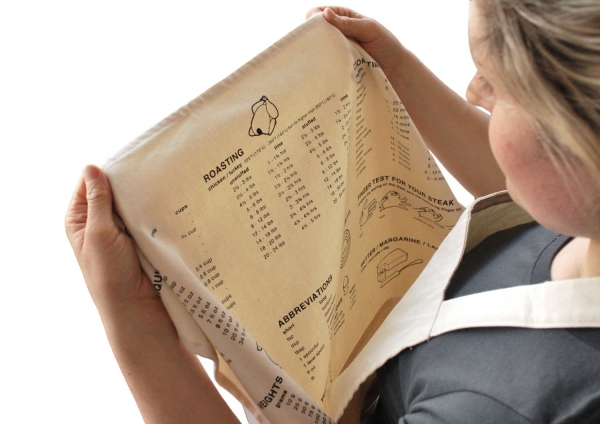 This apron cooking guide is a very clever concept. Imagine having cooking times, cooking measurements, roasting times and more at your fingertips all the time. All you need to do is wear the apron and pull up by the bottom to read it.
It is a very handy, strong and large apron to protect your clothing while cooking.
The apron cooking guide makes a great wedding shower gift. Also, it makes a great anytime gift for the person who loves to spend time in the kitchen.
Check price and availability on Amazon.com or Amazon.co.uk